How to Identify Opportunities for Cybersecurity Technology and Service Providers. Is It $2 trillion market In The Coming Years ?
RELEASE DATE:

Feb 2023
Author:

Spherical Insights
Request Free Sample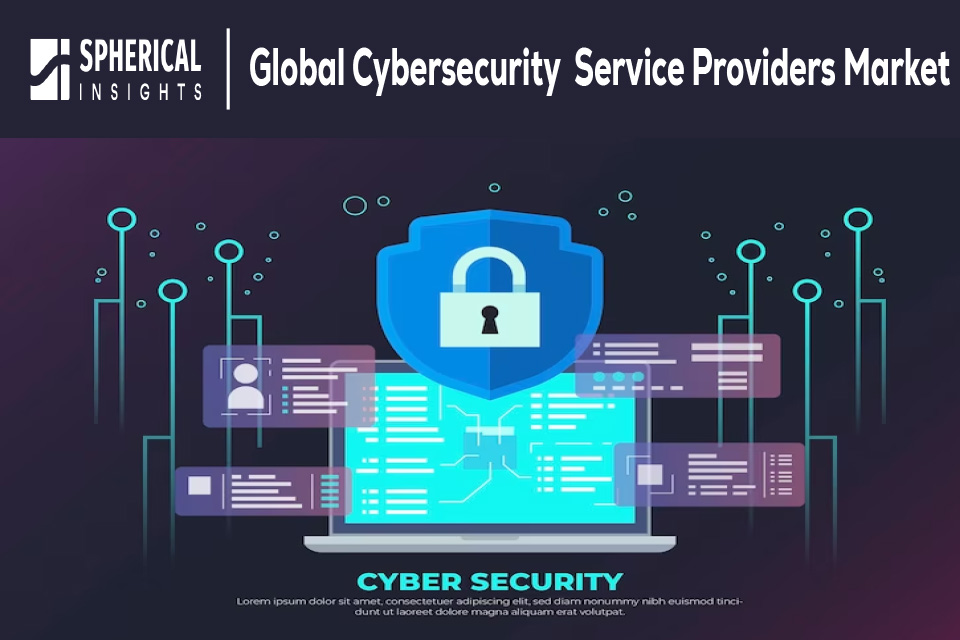 Digital crime is increasing across the world along with booming economic development. Due to increasing attack opportunities, there has been growth in mobile and online interactions. By 2025, the yearly cost of harm from cyberattacks, at the present rate of growth, will be nearly $10.5 trillion, a 300 per cent increase from 2015.
In the world of the cyber onslaught, companies across the world have made a huge investment of $150 billion in the year 2021 on cybersecurity which is increasing by 12.4% per annum. But even this "security awakening" is probably insufficient given the scope of the issue. Threat volumes are predicted to nearly double between 2021 and 2022, according to a survey of 4,000 midsized businesses. The survey found that more than 40% of the reported malware and close to 80% of the threat organisations operating in 2021 had never been seen before. These factors suggest a large potential in a market that is changing. Commercial solutions now on the market fall short of client expectations in terms of automation, pricing, services, and other capabilities—a topic this article will delve into in more depth.
According to a research report published By Spherical Insights & Consulting, The Global Cybersecurity Market Size was valued at USD 220.51 billion in 2021 and the worldwide market Share is growing at a CAGR of 11.6% from 2022 to 2030. The Global Cybersecurity Market Size is expected to reach USD 501.60 billion by 2030, as per our research expert the North America is expected to grow the fastest during the forecast period followed by Asia Pacifc in trems of service provider.
Because of this, there is currently a sizable gap between the $150 billion vended market and a completely addressable market. The whole opportunity amounts to a stunning $1.5 trillion to $2.0 trillion addressable market at today's security solution penetration rate of about 10%. This does not suggest that the market will grow to this size any time soon (the current growth rate is 12.4% annually from a base of about $150 billion in 2021), but rather that such a significant gap requires providers and investors to "unlock" more impact with customers by better addressing the needs of underserved segments, constantly improving technology, and reducing complexity—and the current buyer climate may present a unique opportunity for innovation in the cyberspace.
OT/IT Convergence Gets Real
It's been a "coming attraction" for a while now to combine operational technology (OT), industrial control networks, and traditional information technology (IT). However, the increase in ICS cyberattacks is proof that convergence has indeed arrived. Because control systems ran on proprietary protocols, embedded operating systems, and specialised hardware, they were air gapped—isolated from IT and the rest of the enterprise—and security was not a major worry in the past. Modern ICSs link to business networks via standard Internet protocols, using general-purpose hardware, and running popular IT operating systems. They have USB connections and are increasingly connected to wireless technologies. Standard SCADA parts like programmable logic controllers (PLCs) and remote terminal units (RTUs) are susceptible to attack. They use proprietary protocols for communication, which are vulnerable to targeted attacks. Many of these systems don't require authentication; they just execute commands when they are received.
The OT world was not intended for the usage of IT security tools. They frequently prevent flagged procedures from happening in advance. In an industrial setting, when processes are essential to corporate operations and any disruption might be disastrous, that strategy is ineffective. The versions of the protocols that are being used, the locations where they are connected, and the type of communications are also not visible using IT tools. There is some overlap between IT and OT cybersecurity products in the areas of endpoint security, firewalls, and network segmentation.
Talent Shortages and Service Offerings
As CISOs and talent partners struggle to fully staff their organisations, a current global shortage of cyber-talent has given rise to new growth opportunities for service providers. This shortage has been exacerbated by the intensification of digital threats like ransomware during the COVID-19 pandemic. Demand for vended solutions is also increasing due to structural dynamics. Customers want items to be coupled with options that ensure both short-term and long-term services (such as implementation), as businesses expand their protections (ongoing security).
Role of CISOs
Since the average firm only saw 30% of what was happening just three years ago, steps to increase log processing are essential. More dedication will undoubtedly be needed to find more needles in the haystack, especially in fields like AI, which can detect cyber threats and malicious behaviour. AI will require providers to reevaluate their use of technology and business models.
SMBs and the midmarket have been slightly more active than bigger corporations, and it is anticipated that these smaller businesses will continue to have faster growth in visibility use cases. In addition to using single panes of glass to ingest and monitor their cloud environments, SMBs anticipate expanding the deployment of end point detection and response (EDR) tooling and relying on managed-service partners (like managed detection and response service providers) for more complex tasks.
Immense Customer Engagement
Many firms that needed cyber protection weren't up to speed on the issues they were facing until lately. They frequently believed that taking action was not necessary because of its expense and difficulty. As attacks increase in frequency, the risk-benefit analysis has changed. Both providers and investors have opportunities as security and privacy issues are moving up to the C-suite across industries, regions, and businesses of all sizes. In terms of prices and bundles, regional coverage, target consumer segments, integration, and off-the-shelf analytics, we see room for innovation.
Better AI and ML
The next-generation product and managed security service innovation curves are the steepest. It is difficult to design and evaluate fully autonomous intelligent cyber-defense platforms to the point where operators can fully trust them (for instance, end-to-end automated SIEM/SOAR9 detection and response pipelines). Therefore, providers should work to allow high-fidelity supported intelligence that increases the effectiveness of human analysts, whether through the use of sophisticated analytics or by developing close connections with other security platforms. While many of the next-generation artificial intelligence (AI) and machine learning (ML) algorithms are not quite ready for autonomy, they are getting there. Rule libraries are being updated more frequently from public sources and constructed using industry standards like Yara. Eventually, the cost of MDR solutions will be decreased and provider margins will increase as one person serves as a remote or virtual resource for several businesses.
Conclusion
Cybersecurity providers have a compelling opportunity as a result of the increased digitization of the global economy, the rise in cyberattacks, and regulatory pressure on businesses to protect their customer data. The implementation of more sophisticated solutions is a top priority for SMBs and midmarket players in particular due to talent shortages and the need to increase log visibility.
Point Of Views - References
New survey reveals $2 trillion market opportunity for cybersecurity technology and service providers - mckinsey
Cyberattacks are proliferating, causing trillions of dollars of damage every year. The cybersecurity industry has a chance to step up and seize the opportunity.
As the digital economy grows, digital crime grows with it. Soaring numbers of online and mobile interactions are creating millions of attack oppor­tunities. Many lead to data breaches that threaten both people and businesses. At the current rate of growth, damage from cyberattacks will amount to about $10.5 trillion annually by 2025—a 300 percent increase from 2015 levels

https://www.mckinsey.com/capabilities/risk-and-resilience/our-insights/cybersecurity/new-survey-reveals-2-trillion-dollar-market-opportunity-for-cybersecurity-technology-and-service-providers
About the Spherical Insights & Consulting
Spherical Insights & Consulting is a market research and consulting firm which provides actionable market research study, quantitative forecasting and trends analysis provides forward-looking insight especially designed for decision makers and aids ROI. Which is catering to different industry such as financial sectors, industrial sectors, government organizations, universities, non-profits and corporations. The company's mission is to work with businesses to achieve business objectives and maintain strategic improvements.
CONTACT US:
For More Information on Your Target Market, Please Contact Us Below:
Phone: +1 303 800 4326 (the U.S.)
Phone: +91 90289 24100 (APAC)
Email: inquiry@sphericalinsights.com, sales@sphericalinsights.com
Contact Us: https://www.sphericalinsights.com/contact-us