Global Spa Market Size To Worth USD 347.9 Billion By 2032 | CAGR of 15.3%
Category: Consumer Goods
---
---
Global Spa Market Size To Worth USD 347.9 Billion By 2032
According to a research report published by Spherical Insights & Consulting, the Global Spa Market Size to grow from USD 83.57 Billion in 2022 to USD 347.9 Billion by 2032, at a Compound Annual Growth Rate (CAGR) of 15.3% during the forecast period.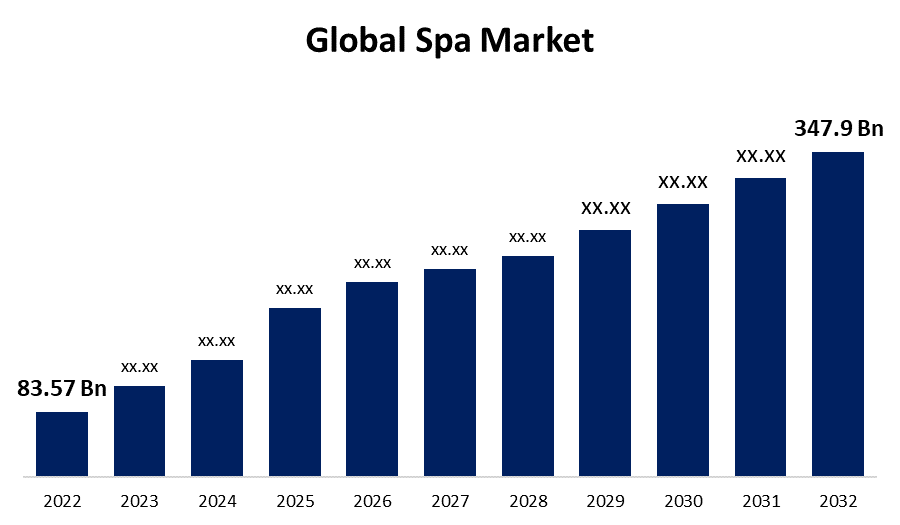 Get more details on this report -
Request Free Sample PDF
Browse key industry insights spread across 200 pages with 150 market data tables and figures & charts from the report on "Global Spa Market Size, By Service Type (Hotel/Resorts Spa, Destination Spa, Day/Salon Spa, Medical Spa, Mineral Spring Spa, Others), By End-User (Women, Men), By Geographic Scope and Forecast to 2022 – 2032." Get Detailed Report Description Here: https://www.sphericalinsights.com/reports/spa-market
A spa is a wellness facility offering therapeutic baths using mineral-rich spring water. These establishments, often situated in spa towns or resorts, deliver various health treatments under the umbrella of balneotherapy. While the spa industry has been exploring global trends for unique and effective treatments, there's a growing interest among clients for hyper-local services that resonate with their cultural experiences. As a result, spas are offering specialized treatments tailored for specific ailments and demographics, ensuring physical fitness, relaxation, and overall well-being for their patrons. The global spa sector is witnessing innovations like the hybrid spa technology, which uses a gas-generated system for heating, emitting fewer carbon emissions and being cost-effective. Additionally, the increasing influence of Western culture and rapid urbanization in emerging countries like India and China presents vast growth opportunities for the spa market.
Spa Market Price Analysis
The spa market's pricing is influenced by factors such as service type, location, and target audience. Luxury spas in serene locations charge premium rates for upscale amenities, while urban day spas may have competitive pricing to attract a wider audience. Costs are affected by staff expertise, product quality, and the spa's ambiance. Regional factors, cultural perceptions of wellness, local competition, and the rise of wellness tourism have steered the industry towards specialized and premium services.
Spa Market Growth Analysis
The global spa industry is expanding rapidly due to evolving consumer preferences and an increased focus on wellness. Factors like higher disposable incomes and rising stress levels have driven consumers towards spa treatments. The emergence of wellness tourism, where tourists specifically seek rejuvenating spa treatments, further boosts the market. The growth of hotel and resort spas, along with urban day spas, enhances accessibility. Modern treatments and personalized experiences also contribute to this growth.
Insights by Service Type
The day/salon spa segment accounted for the largest market share over the forecast period 2023 to 2032. Day spas, often standalone or part of salons, offer various treatments on a daily basis. Known for their accessibility, they provide treatments or packages lasting a few hours to a day. Catering to individuals seeking relaxation and beauty services, day spas offer the advantage of short spa experiences without overnight stays. Their convenience and broad service range have made them a favored choice, boosting their market presence.
Insights by End-Users
The women segment accounted for the largest market share over the forecast period 2023 to 2032. Women primarily drive the personal care services market due to concerns about skin aging and the demand for anti-wrinkle skincare services. Services like massages, facials, and anti-aging treatments are popular among women of all ages. While the female segment dominates, a rising trend towards grooming and hygiene among men is anticipated to spur growth in the male spa services segment.
Insights by Region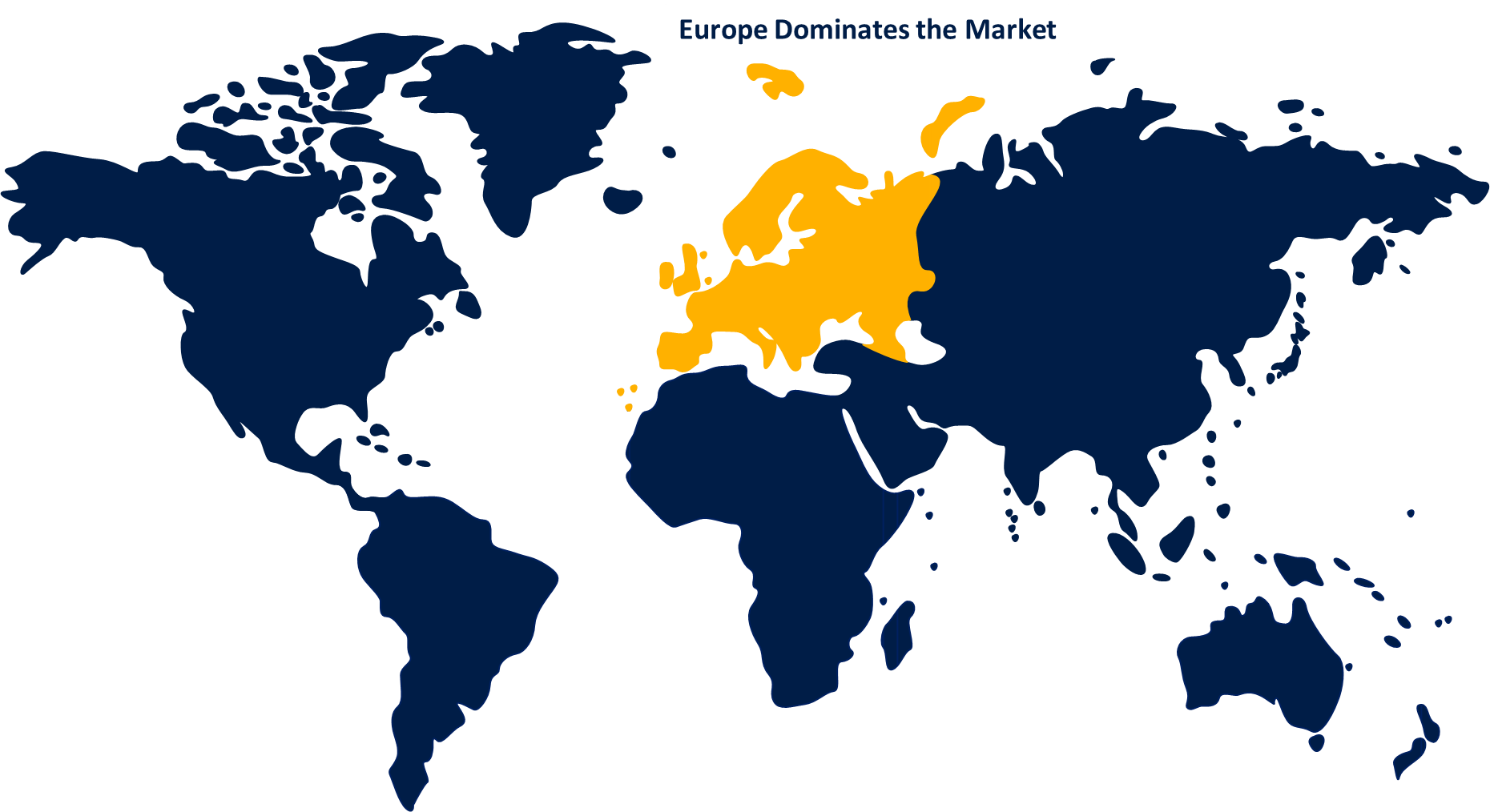 Get more details on this report -
Request Free Sample PDF
Europe is anticipated to dominate the spa market from 2023 to 2032. European countries like Germany, France, England, and Italy are renowned for spa services, with spa tourism bolstering market growth. The expanding workforce and increased consumer spending further drive the European spa market. The presence of diverse spas providing unique experiences, coupled with heightened tourism spending, especially in countries like France and Germany, significantly contributes to the region's spa market expansion.
Asia Pacific is witnessing the fastest market growth between 2023 to 2032. Rising disposable incomes and the burgeoning tourism industry in developing nations like India and China are poised to propel the market. Rapid economic growth in Asian countries, especially Japan, India, and China, along with the region's flourishing hospitality sector and the rising appeal of traditional therapies like Ayurveda and Thai massage, contribute to market expansion. The region's spa industry also benefits from easy access to spa services and heightened awareness of holistic treatments.
Market Segmentation
This study forecasts revenue at global, regional, and country levels from 2023 to 2032.
Spa Market, Service Type Analysis
Hotel/Resorts Spa
Destination Spa
Day/Salon Spa
Medical Spa
Mineral Spring Spa
Others
Spa Market, End-User Analysis
Spa Market, Regional Analysis
Germany
Uk
France
Italy
Spain
Russia
Rest of Europe
China
Japan
India
South Korea
Australia
Rest of Asia Pacific
Brazil
Argentina
Colombia
UAE
Saudi Arabia
South Africa
About the Spherical Insights & Consulting
Spherical Insights & Consulting is a market research and consulting firm which provides actionable market research study, quantitative forecasting and trends analysis provides forward-looking insight especially designed for decision makers and aids ROI.
Which is catering to different industry such as financial sectors, industrial sectors, government organizations, universities, non-profits and corporations. The company's mission is to work with businesses to achieve business objectives and maintain strategic improvements.
CONTACT US:
For More Information on Your Target Market, Please Contact Us Below:
Phone: +1 303 800 4326 (the U.S.)
Phone: +91 90289 24100 (APAC)
Email: inquiry@sphericalinsights.com, sales@sphericalinsights.com
Contact Us: https://www.sphericalinsights.com/contact-us
Need help to buy this report?