Global Soda Maker Market Size to Worth USD 1,972.6 Million by 2032 | CAGR Of 5.9%
Category: Consumer Goods
---
---
Global Soda Maker Market Size to Worth USD 1,972.6 Million by 2032
According to a research report published by Spherical Insights & Consulting, the Global Soda Maker Market Size to grow from USD 1,105.38 Million in 2022 to USD 1,972.6 Million by 2032, at a Compound Annual Growth Rate (CAGR) of 5.9% during the forecast period.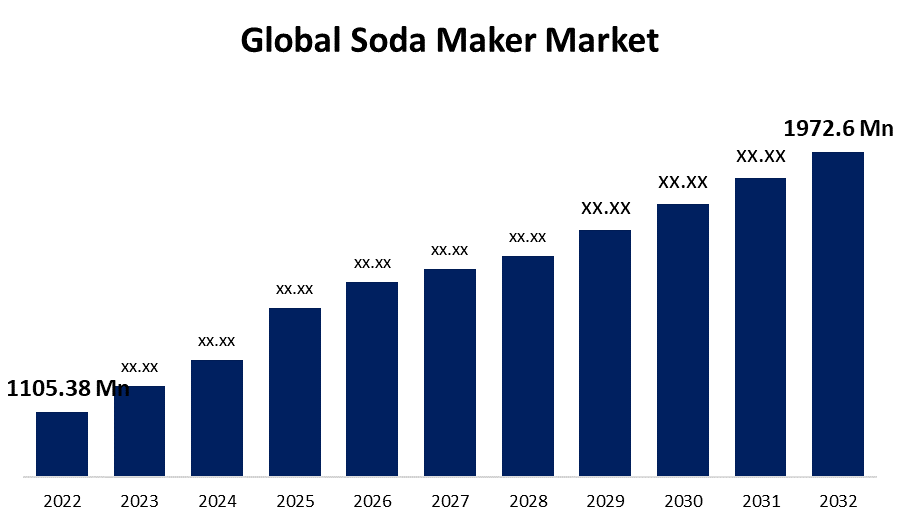 Get more details on this report -
Request Free Sample PDF
Browse key industry insights spread across 200 pages with 110 market data tables and figures & charts from the report on "Global Soda Maker Market Size, By Type (Countertop, Portable), By Function (Manual, Electric), By Material (Steel, Plastic, Glass, Others), By Application (Residential, Restaurants & Hotels, Bars & Pubs, Supermarkets, Convenience Stores, Others), By Geographic Scope and Forecast, 2022 – 2032." Get Detailed Report Description Here: https://www.sphericalinsights.com/reports/soda-maker-market
Soda makers, also known as soda machines, are appliances designed to create carbonated beverages, available in various sizes and models. These machines range from simple to advanced, offering diverse features for crafting sparkling water and other carbonated drinks. They typically come with flavorings that can be added to the carbonated water to create various soda flavors, such as orange, lemon, or cola. Their popularity has surged as they grant consumers control over carbonation levels, flavor, and sweetness, catering to individual tastes and potentially providing a healthier alternative to sugary sodas. The soda maker market has witnessed substantial growth, featuring a plethora of companies producing models, from manual to electric, aimed at simplifying the process of carbonating beverages at home. While brands like SodaStream have dominated this sector, new players are entering with competitive alternatives. Home carbonation systems are expected to continue offering convenient and customizable ways to enjoy a variety of carbonated drinks at home, driven by ongoing market innovation, a wide range of product options, and the increasing demand for eco-friendly and personalized alternatives to pre-packaged carbonated beverages.
Soda Maker Market Price Analysis
Price analysis in the soda maker market is multifaceted, influenced by various elements. Factors like features, build quality, and brand reputation determine soda makers' prices. Premium models, featuring innovative carbonation systems and stylish designs, command higher prices. The cost and availability of CO2 canisters and flavorings also impact overall ownership costs. Manufacturer pricing competitiveness and the growing consumer interest in eco-friendly solutions further affect pricing. In an evolving market, price analysis is vital to ensure accessibility and cater to diverse consumer preferences and budget considerations.
Soda Maker Market Distribution Analysis
Distribution analysis in the soda maker market involves tracking the journey from production facilities to consumers' homes. Soda makers are distributed through various channels, including physical retail stores, online platforms, and brand-owned outlets. Retailers typically offer a range of models to cater to diverse consumer preferences. Collaborations with e-commerce companies enhance consumer accessibility. Given the increasing interest in eco-friendly and health-conscious options, the distribution strategy considers reusable CO2 canisters and soda flavorings. Efficiency, transparency, and meeting modern environmental and health-conscious expectations are crucial in this evolving distribution chain.
Insights by Type
The countertop segment accounted for the largest market share over the forecast period 2023 to 2032. Countertop soda makers are a practical choice for households and individuals who enjoy carbonated beverages regularly. These standalone devices are placed on kitchen counters and offer various flavor options, enabling users to create personalized carbonated drinks. They are user-friendly, with straightforward controls and a consistent carbonation process, making them a staple for producing a variety of carbonated beverages in the kitchen.
Insights by Function
The manual segment accounted for the largest market share over the forecast period 2023 to 2032. Manual soda makers, designed for residential use, are compact and well-suited for small-scale carbonation and beverage preparation. These units are favored by individuals who enjoy the hands-on process of crafting their own carbonated drinks and prefer a portable, non-electric option. Manual soda makers offer customization of carbonation levels and can be conveniently placed in locations without access to power, making them a dominant choice in the market.
Insights by Material
The plastic segment accounted for the largest market share over the forecast period 2023 to 2032. Plastic soda makers are favored for their affordability and versatility, catering to a broad consumer base. They are a cost-effective alternative to steel or glass soda makers, making them accessible to a wide audience. Lightweight and portable, plastic soda makers are suitable for various settings, including outdoor use. Modern plastic models prioritize durability and longevity.
Insights by Application
The residential segment accounted for the largest market share over the forecast period 2023 to 2032. Home soda makers are in high demand, due to their user-friendly nature and the capacity to craft personalized carbonated beverages at home. These machines are a common choice for families, enabling them to savor fresh soda, sparkling water, and customized drinks. The appeal lies in the convenience and control they offer, empowering consumers to curb sugary store-bought beverages.
Insights by Region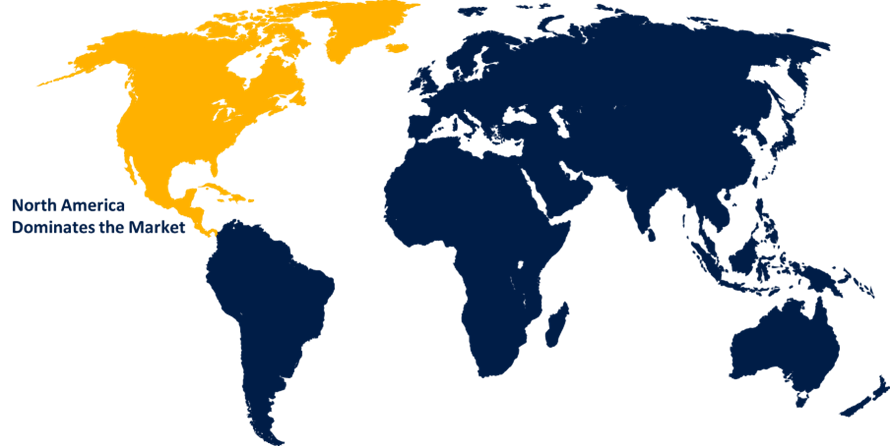 Get more details on this report -
Request Free Sample PDF
North America is anticipated to dominate the soda maker market from 2023 to 2032. The surge in consumer awareness about health and wellness in the United States and Canada is a significant driver for the soda maker market. As more demographics seek healthier beverage alternatives and reduce consumption of sugary sodas, various factors contribute to this trend. These include increased knowledge of health risks associated with excessive sugar intake, concerns about chemical sweeteners, and a growing focus on overall well-being. Additionally, manufacturers are increasingly developing soda makers using sustainable materials, and many are battery-powered for energy efficiency, further propelling market growth.
Asia Pacific is witnessing the fastest market growth between 2023 to 2032. The soda maker market in the region is experiencing growth driven by several factors. The evolving food and beverage industry, changing dietary preferences, a growing Millennial population, and increased soft drink demand are key contributors. Additionally, the market benefits from rising health awareness and the desire for customized beverages. These machines come in a range of price points, offer versatility in water sources, and are typically user-friendly. These factors are poised to fuel further expansion of the soda maker market in the region in the coming years.
Market Segmentation
This study forecasts revenue at global, regional, and country levels from 2023 to 2032.
Soda Maker Market, Type Analysis
Soda Maker Market, Function Analysis
Soda Maker Market, Material Analysis
Steel
Plastic
Glass
Others
Soda Maker Market, Application Analysis
Residential
Restaurants & Hotels
Bars & Pubs
Supermarkets
Convenience Stores
Others
Soda Maker Market, Regional Analysis
North America
US
Canada
Mexico
Europe
Germany
UK
France
Italy
Spain
Russia
Rest of Europe
Asia Pacific
China
Japan
India
South Korea
Australia
Rest of Asia Pacific
South America
Brazil
Argentina
Colombia
Middle East & Africa
UAE
Saudi Arabia
South Africa
About the Spherical Insights & Consulting
Spherical Insights & Consulting is a market research and consulting firm which provides actionable market research study, quantitative forecasting and trends analysis provides forward-looking insight especially designed for decision makers and aids ROI.
Which is catering to different industry such as financial sectors, industrial sectors, government organizations, universities, non-profits and corporations. The company's mission is to work with businesses to achieve business objectives and maintain strategic improvements.
CONTACT US:
For More Information on Your Target Market, Please Contact Us Below:
Phone: +1 303 800 4326 (the U.S.)
Phone: +91 90289 24100 (APAC)
Email: inquiry@sphericalinsights.com, sales@sphericalinsights.com
Contact Us: https://www.sphericalinsights.com/contact-us
Need help to buy this report?