Global Railway Cybersecurity Market Size to grow USD 14.5 Billion By 2030 | CAGR of 7.5%
Category: Information & Technology
---
---
Global Railway Cybersecurity Market is Anticipated to Grow at a CAGR of 7.5% from 2021 to 2030
The Global Railway Cybersecurity Market Size was valued at $6.9 Billion in 2021 and is expected to reach $14.5 Billion in 2030 at a CAGR of 7.5% from 2021 to 2030. Rail industry-related systems, networks, and programmes are protected from cyberattacks by a range of services known as railroad cybersecurity. Simply put, the intention of the majority of cyber-attacks is to compromise or obtain access to railroad information for illicit purposes. Additionally, railroad cybersecurity works to prevent damaging attacks on its network and its customers' data. The rapid development of technology has led to the combination of railway infrastructure and related solutions with cutting-edge digital technologies to achieve operational efficiency. Rail industry cybersecurity provides goods and services that let computerised systems recognise threats and establish defences.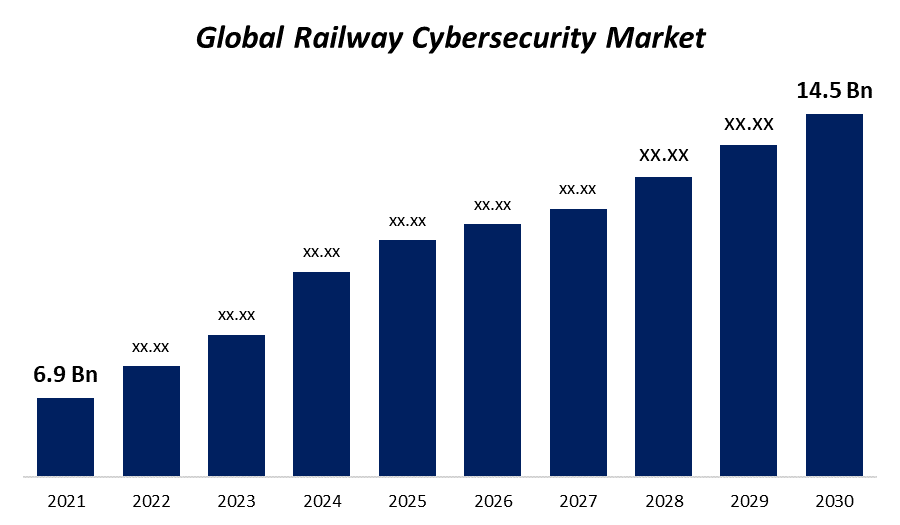 Get more details on this report -
Request Free Sample PDF
Browse key industry insights spread across 198 pages with 131 market data tables and figures & charts from the report "Global Railway Cybersecurity Market Size, Share, and COVID-19 Impact Analysis, By Type (Infrastructure, Onboard) By Application (Passenger Train, Freight Train) By Security Type (Application Security, Network Security, Data Protection, End Point Security, System Administration) By Region (North America, Europe, Asia Pacific, Middle East & Africa, and South America) – Market Size & Forecasting To 2030" in detail along with the table of contents. https://www.sphericalinsights.com/reports/railway-cybersecurity-market
As a result of the trend toward global urbanisation, smart cities have evolved. Governments from all around the world are putting various smart city initiatives into action to upgrade the transportation infrastructure and speed up the operation of public transportation services. For instance, the World Economic Forum estimates that China will construct 500 smart towns over the next few years, all of which will be operational by the year 2020. The Singaporean government is incorporating digital technology into the transportation industry to realise its vision of a "Smart Nation." It is believed that a country's transportation infrastructure serves as one of the primary pillars of its economic development. As a result, it is projected that these smart city projects would hasten the growth of the global market for rail cybersecurity.
Collaboration among a variety of stakeholders, including service providers, telecom carriers, infrastructure providers, governmental sectors, manufacturers, and user organisations is necessary for the development of smart railway infrastructure, as are policies that are advantageous to investors. Public-Private Partnership (PPP) models are being used by government organisations. These models enable private sector companies like Siemens AG, Bharat Forge Ltd., and GMR Group to participate in government initiatives for smart trains by funding and deploying transportation projects. These factors have positively impacted the market's expansion.
However, one of the main railway-related challenges preventing the growth of this sector is the high installation cost. IoT is being adopted by rail solutions that require large networks. Therefore, the development of railway cybersecurity is hampered by the delayed acceptance of cutting-edge technologies and solutions. Construction of infrastructure is delayed.
Covid 19 Impact on Global Railway Cybersecurity Market
Due to the COVID 19 pandemic's impact on demand and supply chain constraints, key railway component solution providers have announced that they will stop offering their products and services. Deploying cyber security measures on the rail will be delayed as the demand for mass transit and rolling stock decreases. Additionally, it is projected that the budgetary allotment for research and development will suffer significantly, which will impede the development of creative railway developments. The Covid 19 epidemic drastically lowers 2020 rolling stock output and sales.
Global Railway Cybersecurity Market, By Type
Based on type, the global railway cybersecurity market is segmented into infrastructure and onboard. Onboard railway cybersecurity market growth is predicted to accelerate throughout the forecast period. Travelers are looking for methods to pass the time on lengthy flights due to the requirement of digital technology, such as watching videos on their cellphones or reading the news on their tablets. In order to increase security and offer speedy, seamless connectivity, modern trains are equipped with cutting-edge technology. The rapid growth of train onboard operational systems has propelled this industry's growth.
Global Railway Cybersecurity Market, By Application
On the basis of application, the global railway cybersecurity market is segmented into passenger train and freight train. The passenger train railroad cybersecurity market is anticipated to grow at a quicker CAGR during the projection period. The security of the rail passenger network is more complicated than that of the freight segment due to its open architecture, substantial user base, and various entry points. Governments all across the world are implementing cybersecurity programmes for their populations. For instance, in a report published in 2020, the US Government Accountability Office evaluated passenger rail cyberattacks in the US and Europe and suggested measures to prevent them, such as promoting security awareness and embedding security into station design. These initiatives have hastened the growth of this market.
Global Railway Cybersecurity Market, By Security Type
Based on the security type, the global railway cybersecurity market is segmented into Application Security, Network Security, Data Protection, End Point Security, and System Administration. The market sector with the biggest share, at 33%, is network security. By utilising real-time data as well as fast communication linkages between trains, rail networks, and other rail infrastructure, the railway network security controls all traffic. This system's features include traffic planning, operation management, maintenance assistance, and assistance with maintenance.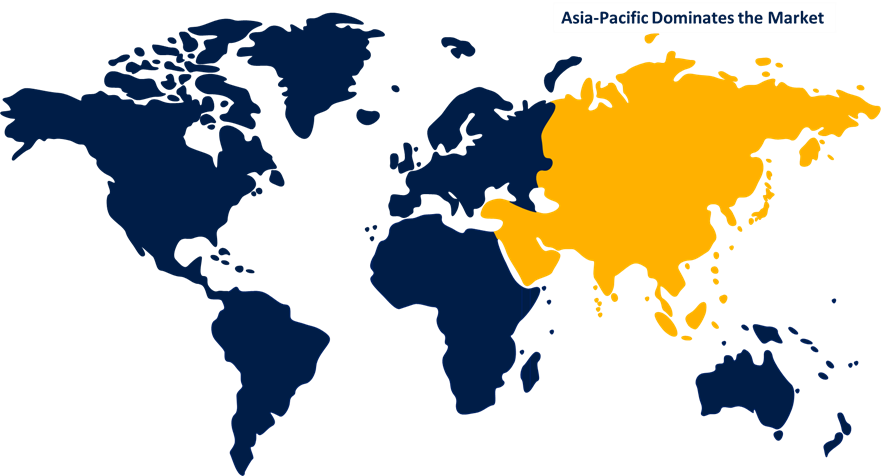 Get more details on this report -
Request Free Sample PDF
Global Railway Cybersecurity Market, By Region
On the basis of region, the global railway cybersecurity market is segmented into North America, Europe, Asia Pacific, the Middle East and Africa and South America. Railway cybersecurity is anticipated to expand at a faster CAGR in the Asia Pacific region over the course of the forecast year. The rapid urbanisation and growing population have a significant impact on the construction of mainline and urban rail infrastructure in this region.
Some Recent Developments in the Global Railway Cybersecurity Market:
December 2020: Alstom is poised to contribute USD 7 million to Cylus, an Israeli cyber security firm, in exchange for a minority stake in the business.
November 2021: In order to provide rolling stock operators all around the world with superior rail cybersecurity monitoring solutions, Siemens Mobility and RazorSecure have partnered together.
March 2021: In order to integrate cybersecurity and preventive maintenance for rail signalling and telecommunications systems, Cervello and Expandium formed a strategic partnership.
Contact Us: https://www.sphericalinsights.com/contact-us
Need help to buy this report?