Global Oral Care Market Size To Grow USD 60.35 Billion by 2032 | CAGR of 5.4%
Category: Healthcare
---
---
Global Oral Care Market worth $60.35billion by 2032
According to a research report published by Spherical Insights & Consulting, The Global Oral Care Market size is to grow from USD 35.67 billion in 2022 to USD 60.35 billion by 2032, at a Compound Annual Growth Rate (CAGR) of 5.4% during the forecast period.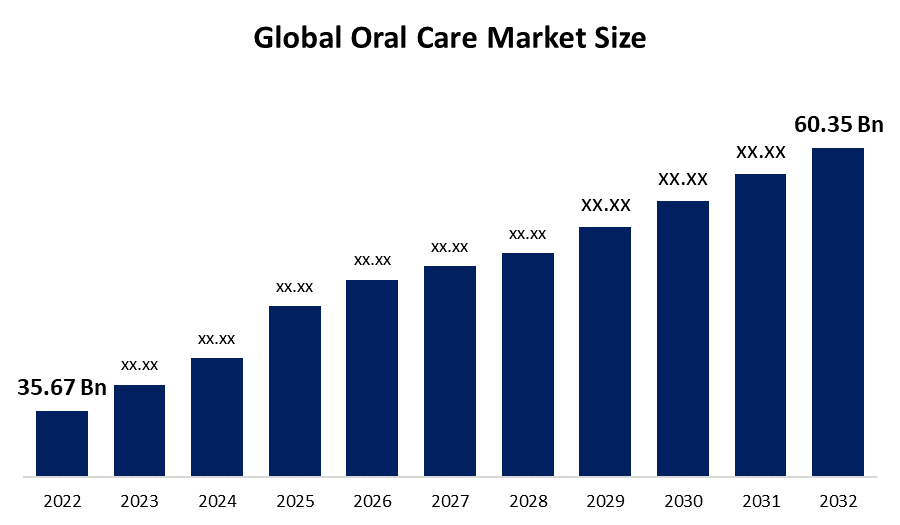 Get more details on this report -
Request Free Sample PDF
Browse key industry insights spread across 198 pages with 119 market data tables and figures & charts from the report on " Global Oral Care Market Size, Share, and COVID-19 Impact Analysis, By Product (Toothpastes, Toothbrushes & Accessories, Rinses, Dental Accessories, Dental Products, and Others), By Distribution Channel (Consumer Stores, Retail Pharmacies, Online Distribution, and Dental Prosthesis Cleaning Solutions), By Region (North America, Europe, Asia-Pacific, Latin America, Middle East, and Africa), Analysis and Forecast 2022 – 2032" Get Detailed Report Description Here: https://www.sphericalinsights.com/reports/oral-care-market
Oral care refers to the practices and products aimed at maintaining proper oral hygiene and promoting dental health. It includes a range of daily routines such as brushing, flossing, rinsing, and professional dental cleanings, along with the use of oral care products such as toothpaste, toothbrushes, mouthwash, dental floss, and more. The global oral care market is driven by factors such as increasing awareness about the importance of oral hygiene, rising disposable incomes, changing lifestyle patterns, and the growing prevalence of oral health issues like tooth decay and gum diseases. Key players in the market are continuously innovating to introduce new oral care products that cater to the evolving needs of consumers, including advancements in technology such as electric toothbrushes and smart oral care devices. There is also a growing trend towards natural and organic oral care products, as consumers seek safer and more environmentally-friendly options. E-commerce channels have also played a significant role in the growth of the oral care market, offering easy accessibility and convenience to consumers. Overall, oral care is a crucial aspect of overall health and wellness, with a dynamic market that is expected to continue its growth trajectory in the coming years.
The toothbrushes & accessories segment is expected to grow at a higher CAGR of 6.5% over the forecast period
The oral care market is categorized into different product types, including toothpastes, toothbrushes & accessories, rinses, dental accessories, dental products, and others. Among these, the toothbrushes & accessories segment is currently leading the market, holding the largest market share in 2022. This segment's remarkable growth can be attributed to the increasing adoption of electric toothbrushes and replacement toothbrush heads, especially in developed markets.
The consumer stores segment dominated the market with highest revenue share of around 34.7% in 2022
The oral care market is divided into different distribution channels, including consumer stores, retail pharmacies, online distribution, and dental prosthesis cleaning solutions. Among these, the consumer stores segment is the dominant one, holding the largest market share in 2022. This can be mainly attributed to the wide availability of consumer stores globally, making oral care products easily accessible to consumers.
Asia-Pacific held the largest share of the market with more than 43.5% market share in 2022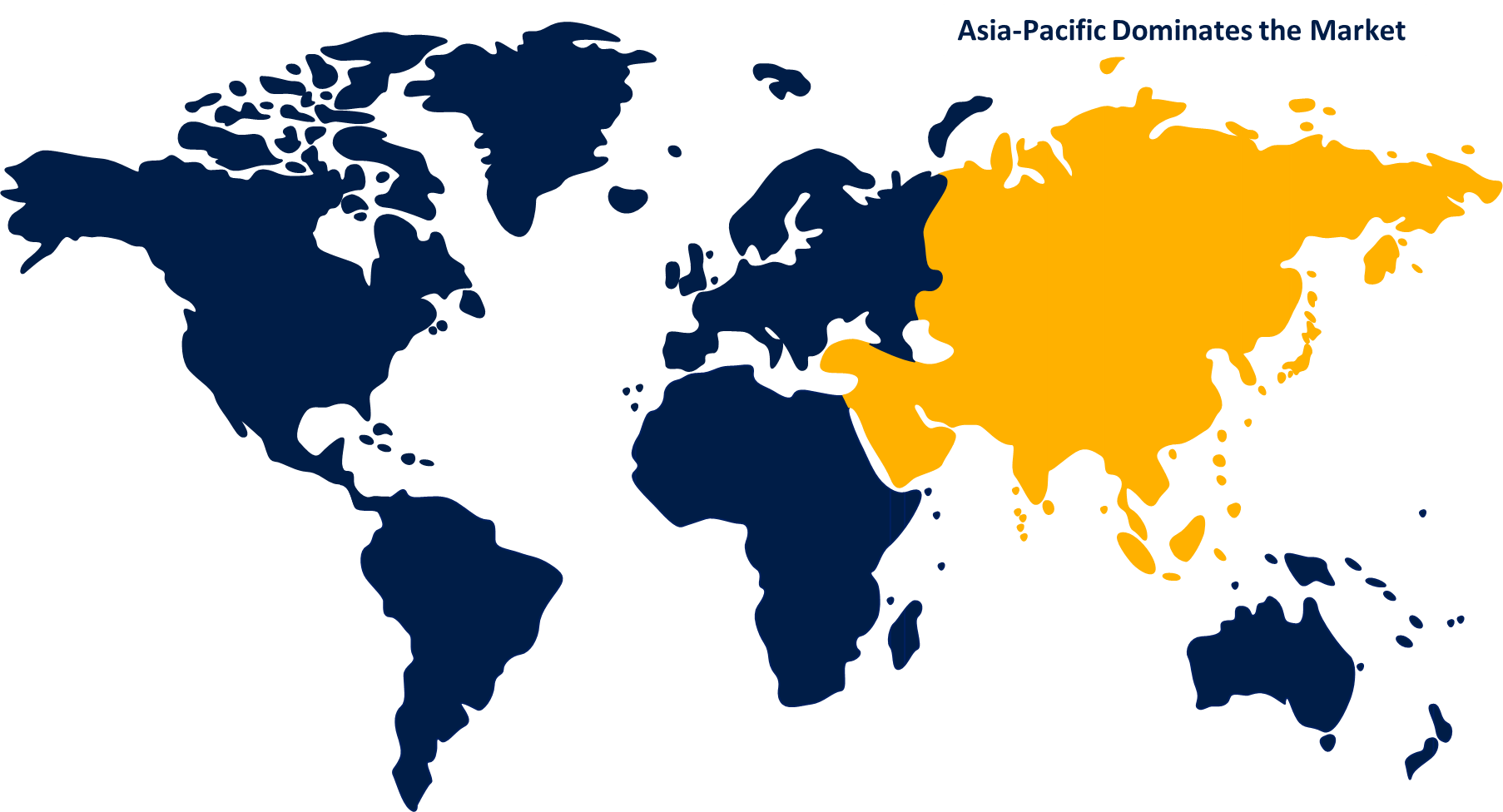 Get more details on this report -
Request Free Sample PDF
The Asia-Pacific region has emerged as a prominent player in the oral care market, driven by several factors. These include the region's large population, rising disposable incomes, and changing lifestyles, which have led to an increased demand for oral care products. Additionally, growing awareness about the significance of oral hygiene and dental health among consumers in the region has further fuelled the market growth during the forecast period. Moreover, the presence of major players in the region, coupled with the expansion of distribution channels and e-commerce, has facilitated easy accessibility of oral care products.
The key players in the global Oral Care Market include Procter & Gamble Co., Colgate-Palmolive Company, Johnson & Johnson Services, Inc., Unilever, GlaxoSmithKline PLC, Church & Dwight Co., Inc., Dentaid, Lion Corporation, Henkel AG & Co. KGaA, Sunstar Suisse S.A., Koninklijke Philips N.V., The Himalaya Drug Company, Kao Corporation, Dr. Fresh LLC, Jordan AS, LG Household & Health Care Ltd., Oral-B Laboratories, Water Pik, Inc., Uraden AG, and various other prominent players.
About the Spherical Insights & Consulting
Spherical Insights & Consulting is a market research and consulting firm which provides actionable market research study, quantitative forecasting and trends analysis provides forward-looking insight especially designed for decision makers and aids ROI.
Which is catering to different industry such as financial sectors, industrial sectors, government organizations, universities, non-profits and corporations. The company's mission is to work with businesses to achieve business objectives and maintain strategic improvements.
CONTACT US:
For More Information on Your Target Market, Please Contact Us Below:
Phone: +1 303 800 4326 (the U.S.)
Phone: +91 90289 24100 (APAC)
Email: inquiry@sphericalinsights.com, sales@sphericalinsights.com
Contact Us: https://www.sphericalinsights.com/contact-us
Need help to buy this report?