---
---
Global Hybrid Train Market is Anticipated to Grow at a CAGR of 6% from 2021 to 2030
The Global Hybrid Train Market Size was valued at $17 billion in 2021 and is expected to reach $24 billion in 2030 at a CAGR of 6% from 2021 to 2030. A locomotive, railcar, or train that utilises an onboard rechargeable energy storage system is referred to as a hybrid train (RESS). Between the power source and the traction transmission system linked to the wheels lies this system. Hybrid trains are efficient, reliable, emission-free, and environmentally friendly trains that are approved for the world's sustainable development. Since they may already use dynamic braking, diesel-electric locomotives may already have the majority of what they need for regenerative braking. A significant portion of the train's energy is used as a generator in this system, but because there is no mechanism to store the power produced, it is simply released as heat through enormous rooftop resistor banks and cooling fans.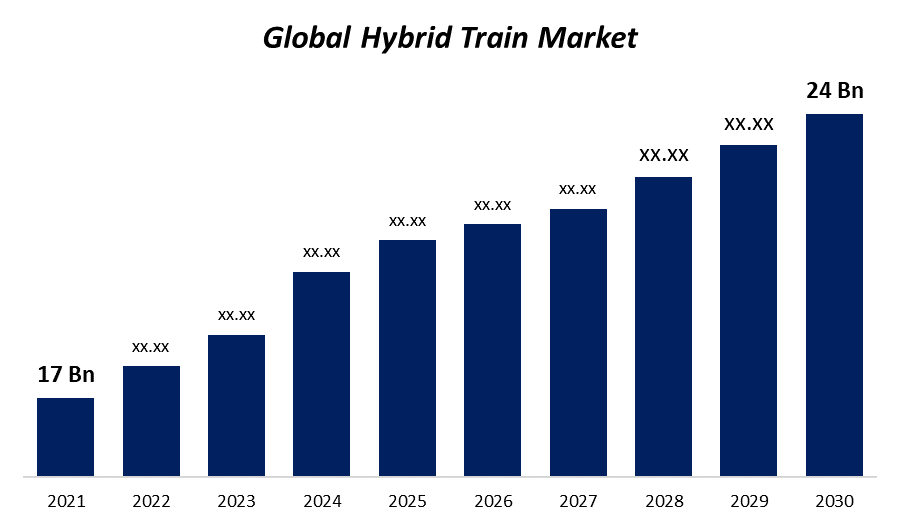 Get more details on this report -
Request Free Sample PDF
Browse key industry insights spread across 198 pages with 118 market data tables and figures & charts from the report "Global Hybrid Train Market Size, Share, and COVID-19 Impact Analysis, By Propulsion Type (Electro Diesel, Battery Operated, Hydrogen, CNG, LNG, and Solar), By Application (Passenger and Freight) By Operating Speed (>100 km/h, 100-200 km/h, <200 km/h) By Region (North America, Europe, Asia Pacific, Middle East & Africa, South America) Industry Analysis Report, Regional Outlook, Growth Potential, Price Trends, Competitive Market Share & Forecast, 2021 – 2030" in detail along with the table of contents. https://www.sphericalinsights.com/reports/hybrid-train-market
The increasing depletion of natural resources and the rising expense of gasoline are to blame for the broad acceptance of the hybrid train as an affordable, environmentally friendly, and dependable form of transportation. This is the primary reason responsible for the market's rise. Additionally, the market is growing due to the emerging trend of green transportation options and the strict policies introduced by governments of various countries to encourage the use of alternative fuel-powered trains, such as hybrid trains that meet the necessary emission and efficiency standards.
Nitrogen dioxide (NO) and carbon dioxide (CO2), two harmful gases produced by conventional fuel-powered trains, are to blame for a number of environmental and health problems. Accordingly, freight businesses are increasingly taking part in regular mergers and acquisitions (M&A) to jointly invest in hybrid trains, which will help them lower operating expenses such as fuel and maintenance. Lithium-ion batteries are also being used in hybrid trains to assure low power consumption, improved voltage capacity, and longer charge retention, which is boosting the market. The market is being positively stimulated by additional factors such quick urbanisation, an increase in building projects to improve transportation infrastructure, and improved rail connectivity.
Due to government support for train operations using alternative fuels, the market is anticipated to have prospects. A few restrictions and challenges may prevent market expansion. The high cost of maintenance and upkeep as well as the desire to renovate and use conventional railway systems are likely to be the causes of market limits.
Covid 19 Impact on Global Hybrid Train Market
The global suspension of both new rail car manufacture and sales as a result of the COVID-19 pandemic has had a detrimental effect on the hybrid train industry. But a resurgence in demand is forecast. Furthermore, manufacturers have been forced to use new, less polluting hybrid train technology due to stringent emission standards imposed by several governments. Additionally, continuous R&D initiatives in this sector are undoubtedly going to have a big impact on market expansion.
Global Hybrid Train Market, By Propulsion Type
Based on Propulsion, the market is bifurcated into Electro Diesel, Battery Operated, Hydrogen, CNG, LNG, and Solar. The market share with the highest projection belongs to the Electro Diesel sector. The causes can be ascribed to its advantages, such as lowering dangerous material emissions, sustainability, and dependability.
Global Hybrid Train Market, By Application
On the basis of application, the global hybrid train market is segmented into passenger and freight. It is anticipated that the Passenger category will account for the biggest market share. These reasons might be attributed to the growing urbanisation as well as the rising need for comfort, safety, and dependability.
Global Hybrid Train Market, By Operating Speed
Based on operating speed, the global hybrid train market is segmented into >100 km/h, 100-200 km/h, <200 km/h). Due to the availability of battery-electric and hydrogen fuel cell-powered trains with top speeds between 100 and 200 km/h, the 100-200 KM/H category is anticipated to see the highest CAGR.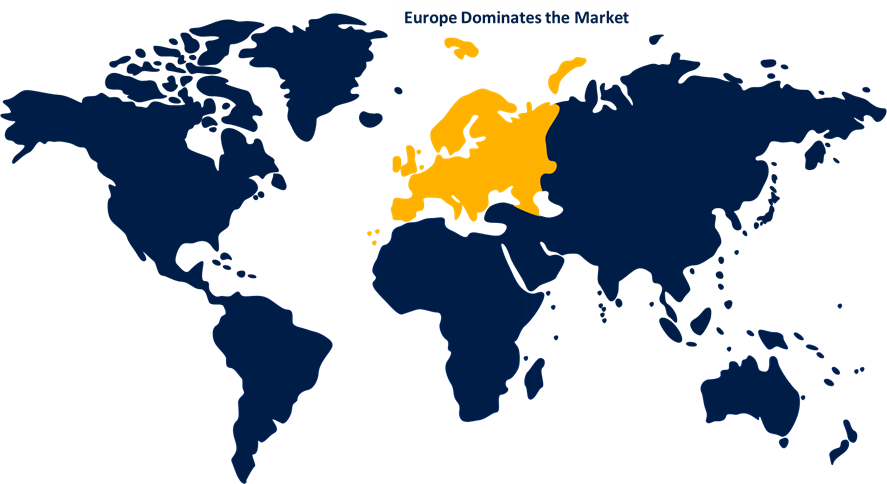 Get more details on this report -
Request Free Sample PDF
Global Hybrid Train Market, By Region
The market for hybrid trains in Europe is expected to expand significantly throughout the projection period as a result of the rising use of hybrid trains in countries like France, Spain, Germany, and the UK. In addition, it is anticipated that as urbanisation and the building of rail infrastructure activities pick up in European nations, the demand for hybrid trains will grow, propelling the sector forward throughout the course of the anticipated period. The market is expected to grow as a result of an increase in governmental initiatives aimed at reducing carbon emissions.
Recent Developments in Global Hybrid Train Market
July 2020: The exclusive agreement between Hitachi Rail and Hyperdrive Innovation to establish a battery centre in the UK's North East and to produce battery packs for zero-emission trains was made public.
July 2020: In order to launch a joint venture for hydrogen storage tanks, Cummins Inc. stated that it would collaborate with NPROXX, a pioneer in hydrogen storage and transportation. The joint venture shall thereafter be known as NPROXX. Customers will be able to purchase hydrogen and compressed natural gas storage devices through the joint venture for use in both rail and on-highway applications.
Contact Us: https://www.sphericalinsights.com/contact-us
Need help to buy this report?