Global Graphic Films Market Size To Worth USD 49.4 Billion by 2032 | CAGR of 6.6%
Category: Chemicals & Materials
---
---
Global Graphic Films Market Size To Worth USD 49.4 Billion by 2032 | CAGR of 6.6%
According to a research report published by Spherical Insights & Consulting, the Global Graphic Films Market Size To Grow from USD 32.7 Billion in 2022 to USD 49.4 Billion by 2032, at a Compound Annual Growth Rate (CAGR) of 6.6% during the forecast period.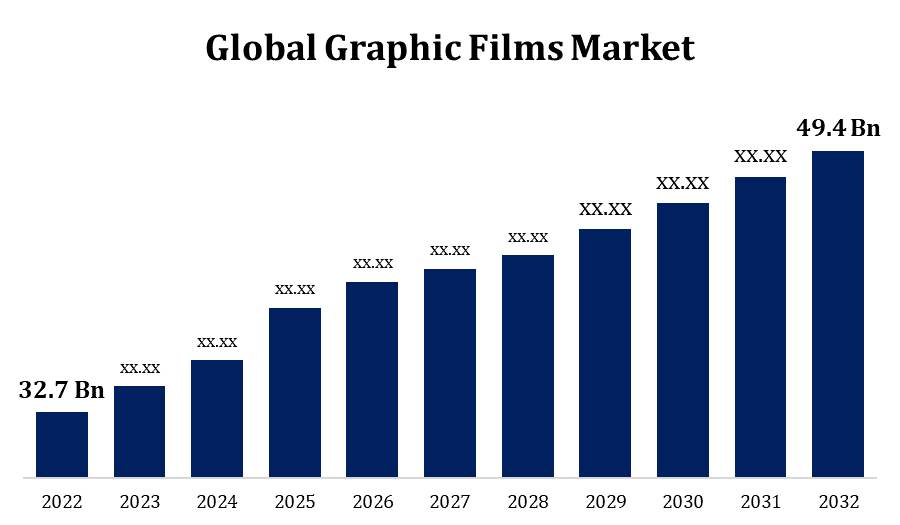 Get more details on this report -
Request Free Sample PDF
Browse key industry insights spread across 200 pages with 110 market data tables and figures & charts from the report on the "Global Graphic Films Market Size By Film Type (Reflective, Opaque), By End-User (Promotional & Advertisement, Industrial), By Component (Polyethylene (PE), Polypropylene (PP), Polyvinyl Chloride (PVC)), By Region, And Segment Forecasts, By Geographic Scope And Forecast 2022 – 2032." Get Detailed Report Description Here: https://www.sphericalinsights.com/reports/graphic-films-market
The expansion of the graphic films market has been rather impressive. Thanks to advancements in technology, there is an increasing need for visually appealing information in a variety of businesses. Graphic films are being used in a wide range of industries, including advertising, entertainment, and the automotive and packaging industries. The rise of digital platforms, streaming services, and online content creation has led to a surge in demand for high-quality visuals and consequent growth in the graphic films market. Innovations in interactive content, augmented reality, and printing technology have also opened up new avenues for graphic films.
Graphic Films Market Value Chain Analysis
The adventure begins with the polymeric raw ingredients, which are the building blocks of graphic films and consist of PVC, PET, and other materials. Manufacturing processes like coating, calendering, and extrusion are used to turn these raw materials into graphic films. This process involves creating the graphics that will be utilised in the films. It might be intricate designs, elements of branding, or anything else creative brains can conjure up. This is the application of offset, screen, and digital printing techniques. After the graphic films are finished, they need to be distributed in a variety of industries. Distributors and wholesalers have a major role in the movie' eventual consumer distribution. The entertainment, automotive, packaging, and advertising sectors are the consumers.
Graphic Films Market Opportunity Analysis
As more industries adopt digitization, there is an increasing demand for dynamic and interactive graphic information. Graphic films that may be used with digital technologies such as interactive displays or augmented reality have a lot of potential for growth. Examining new and unconventional applications for graphic films can result in interesting opportunities. Thinking creatively can lead to untapped potential and new prospects in the domains of fashion, architecture, and healthcare. The demand for unique and customised products can be satisfied with graphic films that offer simple personalization for car coverings, packaging, or personal gadgets. Understanding and being able to work with the peculiarities and preferences of many cultures can be one of the driving forces behind progress.
Graphic films are being used to change the inside and outside of buildings. Architectural coverings can improve a building's aesthetic appeal and give it a new look. This can be especially crucial in urban areas where structures compete for people's attention. On building sites, graphic films are utilised for branding and signage. These films offer a versatile and reasonably priced means of delivering messages, whether they are short-lived or long-lasting. They might display project specifics or advertise the participating companies. Graphic movies are also employed in security. Visual signals and graphics on walls, floors, or barricades can be used to improve safety measures on construction sites. These can convey potential hazards and serve as a guide for both employees and guests.
High-caliber graphic novels can be highly costly at times. In areas where costs are high, businesses could be hesitant to invest in these products, which would impede the market's overall expansion. Quick advances in technology could be problematic. Businesses need to stay up to date with the latest printing and application technologies in order to remain competitive. Outdated technologies may cause a product's demand to decline. Due to intense competition in the industry, innovation is required constantly. Companies need to stay at the forefront of application strategies, printing technologies, and design expertise. This constant drive for innovation may be challenging for certain businesses. Installation of graphic films requires expertise.
Insights by Component
The PVC packaging films segment accounted for the largest market share over the forecast period 2023 to 2032. Because of their well-known flexibility and adaptability, PVC packaging films are suitable for a wide range of packaging applications. They are only moulded and fashioned to fit various product shapes and sizes. Vibrant, high-quality graphics may be easily printed on PVC films. For packaging materials where product information and branding are crucial, they are thus the ideal choice. The printability of PVC allows for the creation of packaging designs that are both aesthetically pleasing and instructive. PVC packaging films give the packaged items durability and protection. They help perishable items stay fresher for longer on the shelf by offering protection from air, moisture, and external contaminants.
Insights by Film Type
The opaque segment accounted for the largest market share over the forecast period 2023 to 2032. Opaque coatings are often used in response to privacy and security concerns. In spaces like conference rooms, businesses, and residences, these films function as an impermeable barrier that allows light in but obstructs vision out. In the automotive business, opaque films are crucial for branding and car coverings. They ensure prominent display and a professional appearance by offering a robust background for branding and visual components. Opaque films are used to create packaging and promotional items. They give products on shelves a more visually appealing surface on which to display striking branding and graphics. The ability to customise opaque films with a variety of colours, patterns, and textures adds to their attractiveness. The versatility of its design allows for creative applications in a range of settings.
Insights by Region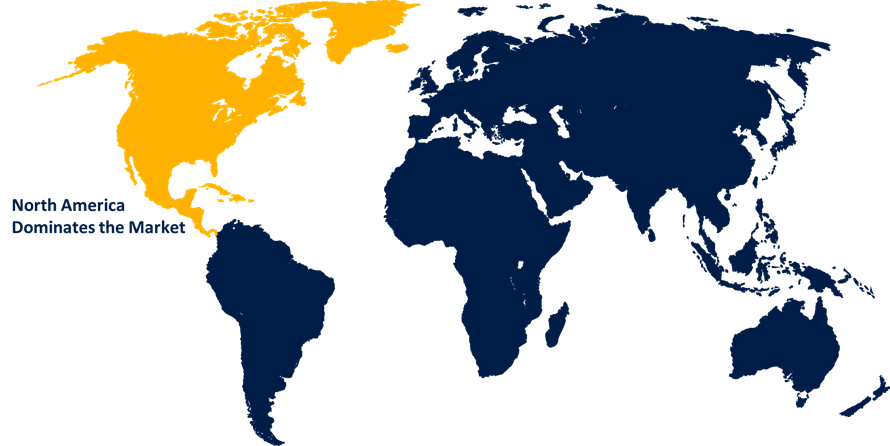 Get more details on this report -
Request Free Sample PDF
North America is anticipated to dominate the Graphic Films Market from 2023 to 2032. The construction industry's remarkable rise in North America has led to an increased use of graphic films for architectural wraps, signage, and branding on construction sites. With a focus on marketing and advertising, graphic films are being used by North American businesses for eye-catching displays, vehicle wraps, and promotional products. The automotive industry is one of the largest consumers of graphic films for vehicle wraps and graphics. The burgeoning auto sector in North America has led to a significant demand for these pictures. Films can now have complex and high-quality images since new digital printing techniques are becoming more and more popular.
Asia Pacific is witnessing the fastest market growth between 2023 to 2032. The rapidly increasing urbanisation of the Asia-Pacific area is driving the demand for graphic films in the fields of architecture and construction. This includes using films for building coverings, signs, and interior design. The expansion of local economies is matched by the growth of the advertising industry. Graphic films are necessary to produce visually arresting displays, billboards, and promotional materials. The use of graphic films for car wraps and graphics has increased dramatically as a result of the growing automotive industry in Asia-Pacific. The diversity of the region's cultures may be seen in the graphic films market in Asia-Pacific. A vast range of design decisions and applications have been influenced by many cultures and aesthetics.
Major players in the market
DuPont de Nemours, Inc.
3M
Innovia Films
Avery Dennison Corporation
HEXIS S.A.
KPMF Limited
DUNMORE
Achilles USA
CONSTANTIA
Drytac Corporation
THE GRIFF NETWORK
Arlon Graphics, LLC
FDC Films
Nekoosa Inc.
Charter NEX
Aura Graphics Limited
Market Segmentation
This study forecasts revenue at global, regional, and country levels from 2023 to 2032.
Graphic Films Market, Film Type Analysis
Graphic Films Market, Component Analysis
Polyethylene (PE)
Polypropylene (PP)
Polyvinyl Chloride (PVC)
Graphic Films Market, End User Analysis
Promotional & Advertisement
Industrial
Graphic Films Market, Regional Analysis
About the Spherical Insights & Consulting
Spherical Insights & Consulting is a market research and consulting firm which provides actionable market research study, quantitative forecasting and trends analysis provides forward-looking insight especially designed for decision makers and aids ROI.
Which is catering to different industry such as financial sectors, industrial sectors, government organizations, universities, non-profits and corporations. The company's mission is to work with businesses to achieve business objectives and maintain strategic improvements.
CONTACT US:
For More Information on Your Target Market, Please Contact Us Below:
Phone: +1 303 800 4326 (the U.S.)
Phone: +91 90289 24100 (APAC)
Email: inquiry@sphericalinsights.com, sales@sphericalinsights.com
Contact Us: https://www.sphericalinsights.com/contact-us
Need help to buy this report?