Global Geomembrane Market Size Worth USD 5.9 Billion by 2032 | CAGR of 8.7%
Category: Chemicals & Materials
---
---
Global Geomembrane Market Size Worth USD 5.9 Billion by 2032
According to a research report published by Spherical Insights & Consulting, the Global Geomembrane Market Size to grow from USD 4.6 billion in 2022 to USD 5.9 billion by 2032, at a Compound Annual Growth Rate (CAGR) of 8.7% during the forecast period.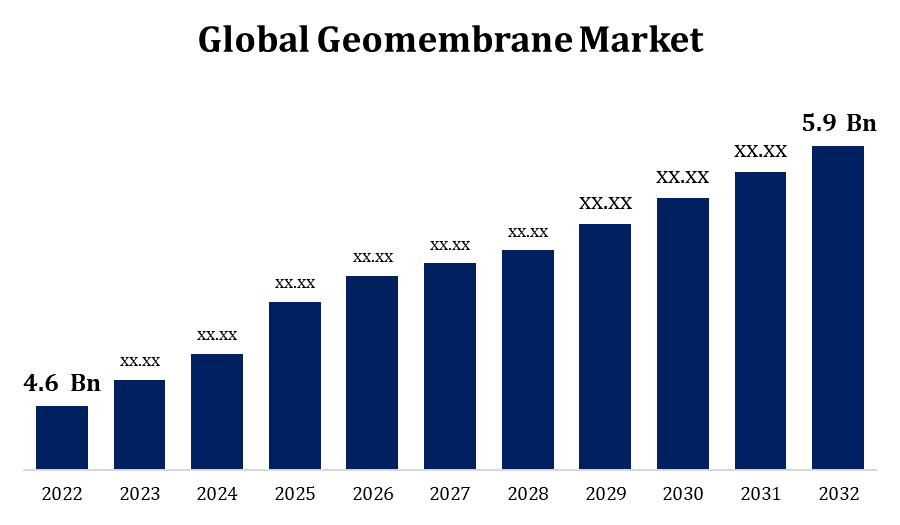 Get more details on this report -
Request Free Sample PDF
Browse key industry insights spread across 200 pages with 120 market data tables and figures & charts from the report on the "Global Geomembrane Market Size By Raw Material (High-Density Polyethylene (HDPE), Polyvinyl Chloride (PVC)), By Application (Aquaculture and Fish Farming, Water Management, Mining), By Region, And Segment Forecasts, By Geographic Scope And Forecast - 2032." Get Detailed Report Description Here: https://www.sphericalinsights.com/reports/geomembrane-market
The geomembranes market has expanded as a result of rising environmental awareness and the need for efficient waste management solutions. Geomembranes are critical to reducing soil and water contamination as businesses embrace more environmentally friendly practises. Applications such as waste containment, mining, and water management require geomembranes in particular. It is projected that as environmental protection regulations become more stringent, the geomembranes market would keep growing. In addition, manufacturers are exploring new materials and technological developments to extend the life and enhance the performance of geomembranes. In addition, the market is expanding because of ongoing advancements in geomembrane technology, namely the development of high-performance materials and improved installation techniques.
Geomembrane Market Value Chain Analysis
The first step in the process is the production of raw materials, which could include ethylene propylene diene monomer (EPDM), polyvinyl chloride (PVC), high-density polyethylene (HDPE), low-density polyethylene (LDPE), or synthetic polymers. These materials were chosen because of their durability, flexibility, and resilience to changes in the environment. After that, geomembranes are made by processing the basic materials. Based on the type of geomembrane being created, this may involve extrusion, calendering, or other production methods. Quality control is crucial during this stage to ensure that the geomembranes meet all standards. Once they are made, geomembranes are distributed to various suppliers, distributors, and construction companies. The distribution network is crucial to ensuring that geomembranes are supplied to end users efficiently and on time.
Geomembrane Market Opportunity Analysis
As countries work to enhance their infrastructure, geomembranes are becoming more and more needed in applications like building roads and tunnels. These membranes increase the lifespan of infrastructure projects by lowering soil erosion and water intrusion respectively. Geomembranes play a major role in helping conserve water as concerns about water scarcity increase. Opportunities can be found in applications such reservoir lining, canal lining, and wastewater treatment facilities. The mining industry has enormous potential for geomembrane technology. By efficiently storing and managing mining byproducts in heap leach pads and tailings dams, they guard against environmental harm. Geomembranes have applications in the energy sector, particularly in the search for natural gas and oil. They are used to hold wastewater generated during extraction processes in tanks and containment ponds.
One of the most important aspects of the manufacturing sector's increasingly widespread adoption of sustainable practises is water conservation. Geomembranes are used to create impermeable barriers in reservoirs and storage ponds that prevent water seepage and ensure efficient water utilisation. Manufacturers are required to lessen the environmental impact that is being assessed. Geomembranes aid in the containment and treatment of industrial wastewater by preventing pollutants from entering natural water sources. This aligns with both legal laws and business responsibility goals. Geomembranes facilitate resource efficiency by aiding in the effective management of water resources. In manufacturing operations, where water is often a vital component, using geomembranes ensures that water is used sparingly and does not contribute to contamination.
Geomembrane installation may need a significant upfront cost. Some businesses could be hesitant to invest in these solutions, especially if they don't believe the long-term benefits and cost savings would balance the expenses. Correct installation and maintenance of geomembranes require technical expertise. The lack of skilled expertise in this subject may lead to erroneous installations of geomembrane barriers, compromising their efficacy. Despite the fact that geomembranes contribute to environmental protection, it is crucial to consider the manufacturing and disposal processes of these materials. More research is required to develop recycling methods and geomembrane materials that are more ecologically friendly. Geomembranes compete with other materials or processes that claim to offer similar advantages.
Insights by Raw Material
The Polystyrene segment accounted for the largest market share over the forecast period 2023 to 2032. HDPE geomembranes are well known for their remarkable durability and strength. Because of their strong resistance to chemicals and environmental variables, they are perfect for long-term applications such as containment systems and landfill liners. Because of its versatility, HDPE geomembranes are used in waste containment, water management, mining, agriculture, and tunnel building, among other industries. Their ability to adjust to various settings has resulted in a growing market share. HDPE geomembranes are a good choice in situations where exposure to different contaminants is an issue because of their exceptional chemical resistance. This chemical resistance is very useful in mining and industrial environments.
Insights by Application
Mining segment is witnessing the fastest market growth over the forecast period 2023 to 2032. Geomembranes are widely used in the mining industry for tailings control. They serve as tailings pond liners, preventing environmental contamination and isolating and containing mining wastes. The use of geomembranes is crucial to lowering the risks associated with mining activities. They provide a solid barrier to prevent hazardous pollutants from seeping into the environment, safeguarding ecosystems and local residents. Mining operations usually need a lot of water and can produce wastewater. Two uses of geomembranes in water management are the lining of water storage ponds and the containment of process water to prevent its release into the environment. Geomembranes are employed as erosion control measures in mining sites.
Insights by Region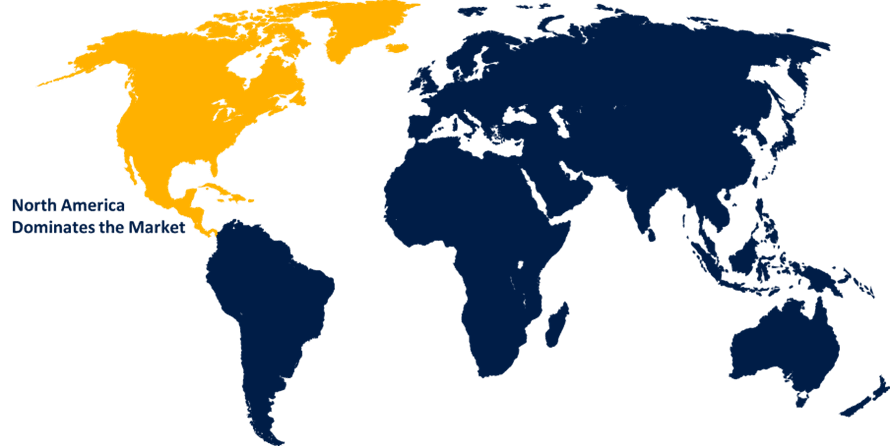 Get more details on this report -
Request Free Sample PDF
North America is anticipated to dominate the Geomembrane market from 2023 to 2032. The region's continuous infrastructure developments, namely in the mining, energy, and construction sectors, have an impact on the need for geomembranes. These applications range from lining reservoirs to preventing hazardous waste from ending up in landfills. Considering how important water conservation is in North America, geomembranes are crucial for controlling and storing water. They are used in applications including reservoir lining, canal lining, and agricultural water storage to maximise water consumption. In the mining sector of North America, geomembranes are frequently utilised as containment solutions, such as tailings pond liners. This is driven by the need to end environmental contamination caused by mining.
Asia Pacific is witnessing the fastest market growth between 2023 to 2032. The Asia-Pacific region is increasingly urbanising and industrialising. Consequently, there is currently a greater need for geomembranes in waste management, construction, and industrial applications. There are water scarcity problems in various parts of the Asia-Pacific region. Geomembranes are used in water conservation projects, like lining reservoirs and water storage facilities, to maximise water utilisation and address these issues. In the Asia-Pacific region, geomembranes are widely employed as tailings pond liners and for containment in the mining and energy sectors. The region's economic growth has expanded mining activity, which in turn has increased demand for geomembranes. Geomembranes are used in agriculture for pond lining and water storage.
Major players in the market
Rowad, Agru America Inc.
Colorado Lining International Inc.
Atarfil SL
GSE Environmental LLC
Solmax International Inc.
Officine Maccaferri Spa
Plastika Kritis S.A.
Firestone Building Products Company, LLC
Environmental Protection Inc.
Market Segmentation
This study forecasts revenue at global, regional, and country levels from 2023 to 2032.
Geomembrane Market, Raw Material Analysis
High-Density Polyethylene (HDPE)
Polyvinyl Chloride (PVC)
Geomembrane Market, Application Analysis
Aquaculture and Fish Farming
Water Management
Mining
Geomembrane Market, Regional Analysis
About the Spherical Insights & Consulting
Spherical Insights & Consulting is a market research and consulting firm which provides actionable market research study, quantitative forecasting and trends analysis provides forward-looking insight especially designed for decision makers and aids ROI.
Which is catering to different industry such as financial sectors, industrial sectors, government organizations, universities, non-profits and corporations. The company's mission is to work with businesses to achieve business objectives and maintain strategic improvements.
CONTACT US:
For More Information on Your Target Market, Please Contact Us Below:
Phone: +1 303 800 4326 (the U.S.)
Phone: +91 90289 24100 (APAC)
Email: inquiry@sphericalinsights.com, sales@sphericalinsights.com
Contact Us: https://www.sphericalinsights.com/contact-us
Need help to buy this report?