Global Gene Therapy Market Size to Worth USD 49.21 Billion by 2032 | CAGR of 20.46%
Category: Healthcare
---
---
Global Gene Therapy Market Size to worth USD 49.21 billion by 2032
According to a research report published by Spherical Insights & Consulting, the Global Gene Therapy Market Size to grow from USD 7.65 Billion in 2022 to USD 49.21 Billion by 2032, at a Compound Annual Growth Rate (CAGR) of 20.46% during the forecast period.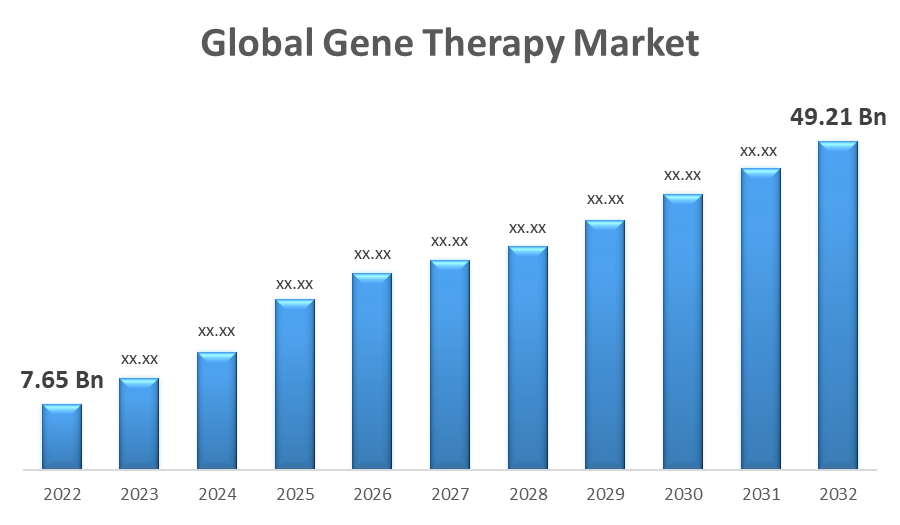 Get more details on this report -
Request Free Sample PDF
Browse key industry insights spread across 200 pages with 110 market data tables and figures & charts from the report on the "Global Gene Therapy Market Size By Vector Type (Viral Vector, Non Viral Vector), By Therapy (In Vivo Therapy, Ex Vivo Therapy), By Gene Type (Antigen, Cytokine, Tumor Suppressor, Suicide, Deficiency, Growth factors, Receptors, Others), By Application (Oncological Disorders, Rare Diseases, Neurological Disorders, Other Diseases), By Geographic Scope And Forecast, 2023 - 2032". Get Detailed Report Description Here : https://www.sphericalinsights.com/reports/gene-therapy-market
Gene therapy entails inserting, modifying, or replacing genetic material to treat or prevent a variety of diseases, including inherited genetic disorders, certain types of cancer, and rare conditions. This field has enormous potential for revolutionizing healthcare by addressing the underlying causes of diseases at the genetic level. Because of advances in biotechnology, a better understanding of genomics, and an increase in research and development activities, the gene therapy market has grown dramatically in recent years. Regulatory approvals, technological advancements, research funding, and the involvement of pharmaceutical and biotech companies are all important factors influencing the gene therapy market. Because of the significant benefits provided by these products, the number of gene therapy product approvals has increased. More than ten products were approved by the US FDA between 2021 and 2023. Furthermore, a significant number of clinical pipeline products are expected to receive final approval during the forecast period. As a result, during the forecast period, this is a major factor driving market growth. While gene therapy has enormous potential, it also faces significant challenges in terms of safety, efficacy, and affordability, necessitating ongoing research and development efforts as well as close collaboration with regulatory agencies.
Gene Therapy Market Price Analysis
Several factors influence price analysis in the gene therapy market. One important factor to consider is the treatment's complexity, which frequently necessitates highly specialized techniques and tools, which affects overall costs. Pricing dynamics are also influenced by factors such as R&D costs, manufacturing costs, clinical trials, and regulatory requirements.
Gene Therapy Market Distribution Analysis
The distribution analysis of the global gene therapy market is critical in ensuring that innovative genetic treatments reach the patients who require them. The geographic spread of treatment centers, the logistics of delivering gene therapy products, and the involvement of pharmaceutical companies and healthcare providers are all factors in this market's distribution. Regulatory approvals, healthcare infrastructure, and reimbursement policies can all have a significant impact on the availability and accessibility of gene therapies.
Insights by Therapy
Over the forecast period of 2023 to 2032, the in vivo therapy segment held the largest market share. In vivo gene therapy is expected to grow rapidly during the forecast period, with a dominant market share of around 65.3% in 2022. Because in vivo gene therapy can reach multiple sites or organs throughout the body, it allows for systemic treatment. This is especially beneficial for diseases that affect multiple organ systems or have systemic manifestations, allowing for a more comprehensive therapeutic approach.
Insights by Vector Type
The non-viral vector segment held the largest market share from 2023 to 2032. The rising incidence of cancer and other target diseases, the availability of reimbursement policies, and increased funding for gene therapy research are the key factors predicting market growth in the coming years.
Insights by Region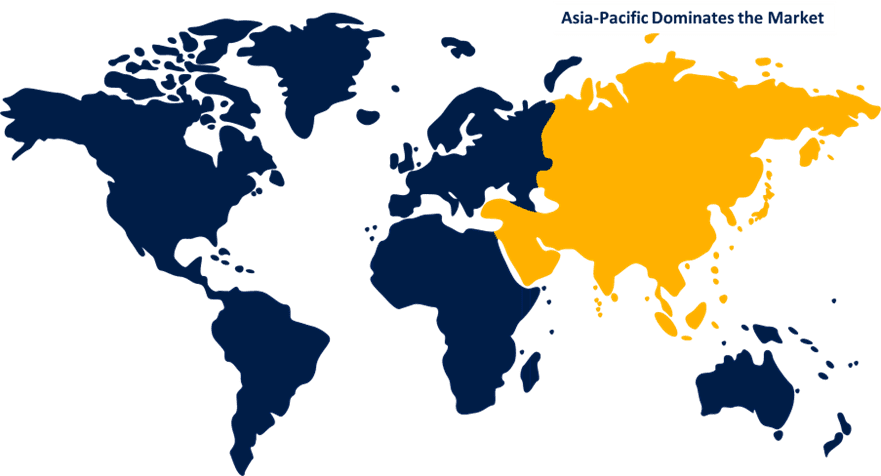 Get more details on this report -
Request Free Sample PDF
Between 2023 and 2032, Asia Pacific will have the fastest market growth. This is because of the country's large population, which has unmet medical needs, as well as the growing demand for novel technologies in the treatment of rare but increasingly common diseases. Because of the easy availability of resources, the local presence of major companies, and increased government investment, the Asia Pacific market for commercial application of genetic therapies is expected to grow significantly during the forecast period.
From 2023 to 2032, North America is expected to dominate the Gene Therapy Market. This region is expected to become the largest routine manufacturer of gene therapy in terms of approvals and revenue generated during the forecast period. Increased R&D investments in the development of ideal therapy drugs by large and small companies are expected to drive the market even further.
Market Segmentation
This study forecasts revenue at global, regional, and country levels from 2023 to 2032.
Gene Therapy Market, Vector Type Analysis
Viral Vector
Non Viral Vector
Gene Therapy Market, Therapy Analysis
In Vivo Therapy
Ex Vivo Therapy
Gene Therapy Market, Gene Type Analysis
Antigen
Cytokine
Tumor Suppressor
Suicide
Deficiency
Growth factors
Receptors
Others
Gene Therapy Market, Application Analysis
Oncological Disorders
Rare Diseases
Neurological Disorders
Other Diseases
Gene Therapy Market, Regional Analysis
About the Spherical Insights & Consulting
Spherical Insights & Consulting is a market research and consulting firm which provides actionable market research study, quantitative forecasting and trends analysis provides forward-looking insight especially designed for decision makers and aids ROI.
Which is catering to different industry such as financial sectors, industrial sectors, government organizations, universities, non-profits and corporations. The company's mission is to work with businesses to achieve business objectives and maintain strategic improvements.
CONTACT US:
For More Information on Your Target Market, Please Contact Us Below:
Phone: +1 303 800 4326 (the U.S.)
Phone: +91 90289 24100 (APAC)
Email: inquiry@sphericalinsights.com, sales@sphericalinsights.com
Contact Us: https://www.sphericalinsights.com/contact-us
Need help to buy this report?