---
---
Global Fiber Cement Market Size To Worth USD 28.51 Billion By 2032
According to a research report published by Spherical Insights & Consulting, the Global Fiber Cement Market Size to grow from USD 17.85 Billion in 2022 to USD 28.51 Billion by 2032, at a Compound Annual Growth Rate (CAGR) of 4.8% during the forecast period.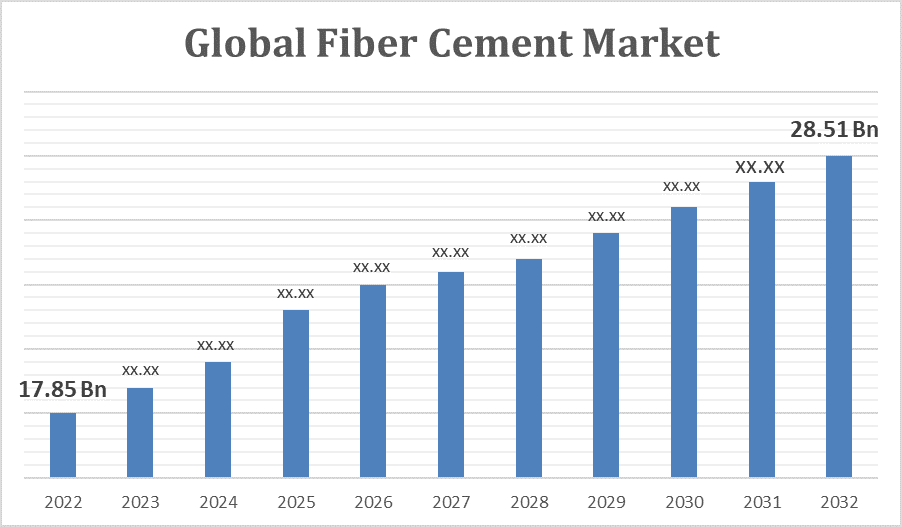 Get more details on this report -
Request Free Sample PDF
Browse key industry insights spread across 200 pages with 120 market data tables and figures & charts from the report on "Global Fiber Cement Market Size, By Material (Silica, Portland Cement, Cellulosic Fiber, Others), By Application (Molding & Trim, Siding, Roofing, Wall Partitions, Flooring, Backer Boards, Others), End Use (Residential, Non-Residential), By Geographic Scope and Forecast 2022 – 2032." Get Detailed Report Description Here: https://www.sphericalinsights.com/reports/fiber-cement-market
Fiber cement is a versatile construction material widely recognized for its durability and strength, primarily applied in roofing and facades. Its growing popularity in siding for buildings is attributed to its fire resistance and low maintenance requirements. Fiber cement has evolved into a construction material well-suited for cladding and roofing due to its excellent performance and economic value. It finds extensive use across various construction sectors, including industrial, agricultural, and residential buildings, serving roofing and insulation needs for new construction and renovation projects. The surge in residential construction activities, such as house, villa, and bungalow construction, driven by increasing population density, has significantly expanded the market. Fiber cement is favored for its role in reducing building temperatures when used in exterior wall systems, further boosting demand. Additionally, the construction industry's growing focus on green building materials and environmentally conscious practices has propelled fiber cement's popularity. Its potential to enhance energy efficiency in buildings and lower carbon footprint due to the use of recyclable and renewable materials aligns with sustainable construction trends. These factors collectively contribute to the anticipated growth of the fiber cement market in the coming years.
Fiber Cement Market Price Analysis
The fiber cement market comprises products formed from a composite of cement and cellulose fibers, offering attributes like durability, wear resistance, and versatility. Price analysis in this market is influenced by various factors. Key among these are raw material costs, particularly cement and cellulose, which significantly impact product pricing. Technological advancements in manufacturing processes that enhance product quality and longevity may introduce premium pricing for advanced fiber cement products. Regional variations, including logistics, labor costs, and local demand-supply dynamics, can create price disparities. The competitive landscape, featuring global and regional players, also influences pricing. Increasing construction activities, particularly in developing regions, and the preference for sustainable and durable building materials are driving demand. However, challenges like the availability of substitutes and fluctuating raw material prices can exert downward pressure on market prices.
Fiber Cement Market Distribution Analysis
The fiber cement market involves the production and distribution of a composite material widely used in construction. The distribution network includes manufacturers, distributors, retailers, and end-users. Key distribution channels encompass direct sales, wholesale distributors, and third-party online platforms. Geographical factors are influential; areas with high construction activities, like urban centers and rapidly developing regions, experience increased demand. Partnerships and agreements between manufacturers and local distributors can significantly impact market penetration and product accessibility. The growth of e-commerce has expanded digital distribution channels, reaching a broader customer base.
Insights by Material
The portland cement segment accounted for the largest market share over the forecast period 2023 to 2032. Portland cement is a commonly used building material employed in the creation of concrete and mortar. It primarily consists of calcium, silica, alumina, and iron. This cost-effective and readily available material is among the most widely used construction materials globally. There are two main types: Ordinary Portland Cement (OPC) and Portland Pozzolana Cement (PPC). OPC finds extensive use in construction worldwide, especially in critical structures like hospitals and emergency bridges. China leads in global Portland cement production. Additionally, stringent regulations aimed at reducing potential hazards related to silica dust exposure are boosting the utilization of Portland cement, contributing to the growth of the fiber cement market in this sector.
Insights by Application
The siding segment accounted for the largest market share over the forecast period 2023 to 2032. The increasing popularity of fiber cement in the construction industry is primarily driven by its various applications. Fiber cement siding, in particular, is widely used in both residential and non-residential construction projects. Its durability, weather resistance, and low maintenance requirements make it a favored choice for consumers and builders. Used to protect exterior walls from harsh weather, fiber cement siding comes in different forms, including sheets and slates, enhancing the aesthetics of buildings while remaining cost-effective, especially in areas prone to severe weather conditions.
Insights by End Use
The non-residential segment accounted for the largest market share over the forecast period 2023 to 2032. Non-residential fiber cement applications encompass industrial, commercial, and agricultural structures, including mills, factories, warehouses, and more, often mandated by government regulations. Fiber cement's high strength, fire resistance, and low maintenance make it the preferred choice for these segments. As asbestos use is banned in many regions, fiber cement finds extensive use in industrial buildings. Additionally, these materials contribute to LEED credits due to their low emissions. The steady growth of the non-residential sector, driven by urbanization, industrialization, and infrastructure developments, solidifies its dominance in the market.
Insights by Region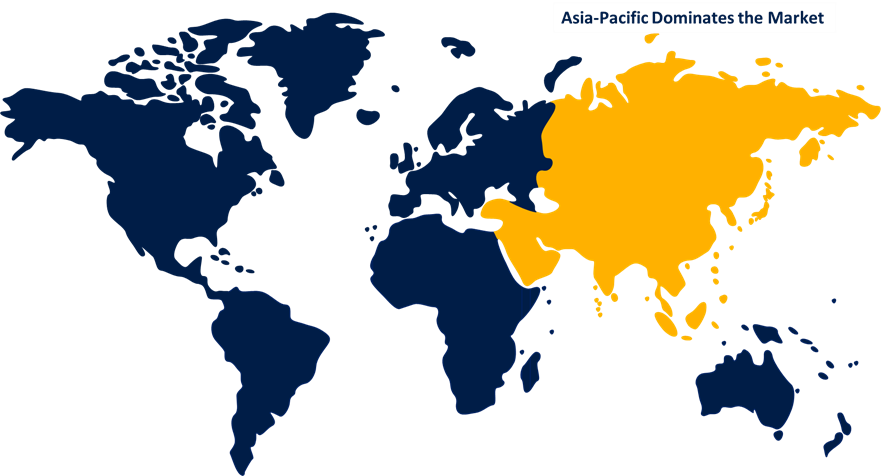 Get more details on this report -
Request Free Sample PDF
Asia Pacific is anticipated to dominate the Aluminum Chlorohydrate market from 2023 to 2032. The Asia Pacific region, with a strong presence of countries like China, India, Japan, and Australia, has experienced significant growth in the fiber cement market. This growth is driven by rapid urbanization, increasing construction activities in residential and non-residential sectors, and substantial infrastructure investments. Leading manufacturers like James Hardie Industries PLC, Nichiha Corporation, and Everest Industries operate in this region. The rising awareness of fiber cement's benefits, including durability and resistance to termites, moisture, fire, and rot, along with favorable government initiatives in countries like India and China, are key drivers of market expansion.
North America is witnessing the fastest market growth between 2023 to 2032. The North American market, particularly led by the U.S. and Canada, has witnessed a consistent demand for fiber cement products. This is driven by the growing use of fiber cement siding, valued for its aesthetics, durability, and low maintenance. The shift away from asbestos-containing products, due to health concerns, contributes to market growth. The well-established infrastructure and construction sector in the region, along with the post-economic downturn construction industry recovery and increased housing starts, further enhance market dynamics.
Market Segmentation
This study forecasts revenue at global, regional, and country levels from 2022 to 2032.
Fiber Cement Market, Material Analysis
Silica
Portland Cement
Cellulosic Fiber
Others
Fiber Cement Market, Application Analysis
Molding & Trim
Siding
Roofing
Wall Partitions
Flooring
Backer Boards
Others
Fiber Cement Market, End Use Analysis
Residential
Non-Residential
Fiber Cement Market, Regional Analysis
Germany
Uk
France
Italy
Spain
Russia
Rest of Europe
China
Japan
India
South Korea
Australia
Rest of Asia Pacific
Brazil
Argentina
Colombia
UAE
Saudi Arabia
South Africa
About the Spherical Insights & Consulting
Spherical Insights & Consulting is a market research and consulting firm which provides actionable market research study, quantitative forecasting and trends analysis provides forward-looking insight especially designed for decision makers and aids ROI.
Which is catering to different industry such as financial sectors, industrial sectors, government organizations, universities, non-profits and corporations. The company's mission is to work with businesses to achieve business objectives and maintain strategic improvements.
CONTACT US:
For More Information on Your Target Market, Please Contact Us Below:
Phone: +1 303 800 4326 (the U.S.)
Phone: +91 90289 24100 (APAC)
Email: inquiry@sphericalinsights.com, sales@sphericalinsights.com
Contact Us: https://www.sphericalinsights.com/contact-us
Need help to buy this report?