Global Ecotourism Market Size To Grow USD 838.50 Billion by 2032 | CAGR of 14.7%
Category: Consumer Goods
---
---
Global Ecotourism Market worth $838.50 billion by 2032
According to a research report published by Spherical Insights & Consulting, The Global Ecotourism Market size is to grow from USD 212.75 billion in 2022 to USD 838.50 billion by 2032, at a Compound Annual Growth Rate (CAGR) of 14.7% during the forecast period.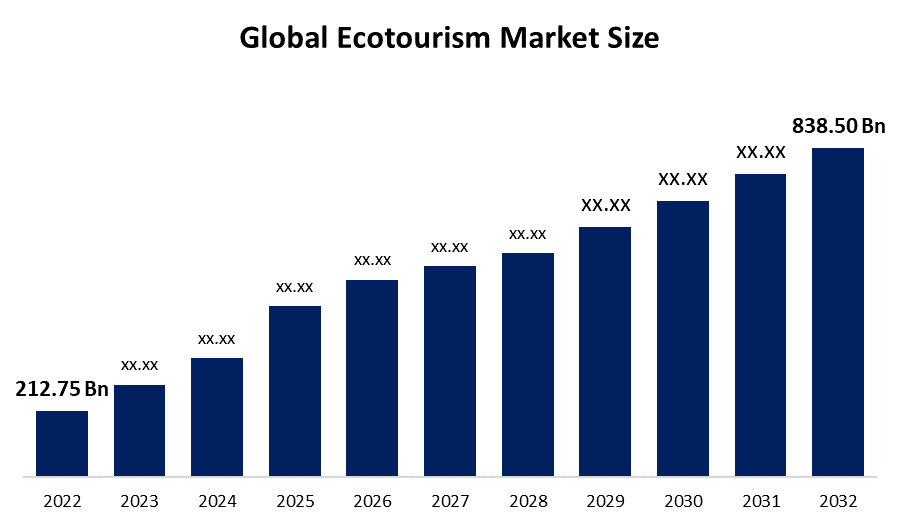 Get more details on this report -
Request Free Sample PDF
Browse key industry insights spread across 220 pages with 121 market data tables and figures & charts from the report on "Global Ecotourism Market Size, Share, and COVID-19 Impact Analysis, By Type of Traveler (Solo and Group), By Age Group (Generation X, Generation Y, and Generation Z), By Sales Channel (Travel Agents and Direct), By Region (North America, Europe, Asia-Pacific, Latin America, Middle East, and Africa), Analysis and Forecast 2022 – 2032" Get Detailed Report Description Here: https://www.sphericalinsights.com/reports/ecotourism-market
Ecotourism is a form of responsible travel that focuses on exploring natural and cultural environments while promoting conservation, sustainability, and community engagement. It aims to minimize negative impacts on the environment and local communities, while maximizing positive social, economic, and environmental outcomes. Ecotourism offers travelers the opportunity to connect with nature, immerse in local cultures, and learn about conservation efforts. It promotes responsible travel practices such as reducing carbon footprint, supporting local economies, and respecting local customs and traditions. Ecotourism seeks to create meaningful and authentic experiences that contribute to the protection of natural and cultural heritage, and often involves small-group tours, eco-lodges, and educational activities.
The solo segment is expected to grow at a higher CAGR of 15.6% over the forecast period
The global ecotourism market is categorized based on the type of traveler solo and group. The solo travel segment is projected to be the fastest-growing segment in the ecotourism market. Solo travelers, who seek unique and personalized travel experiences, are increasingly gravitating towards sustainable and responsible travel options that align with their values. Solo travel offers flexibility, independence, and the ability to make eco-conscious choices, such as selecting eco-friendly accommodations, supporting local communities, and engaging in conservation efforts. The rising trend of solo travel, particularly among millennials and Generation Z, who prioritize sustainability and immersive experiences, is driving the demand for ecotourism options tailored for solo travelers. As a result, the solo travel segment is expected to experience rapid growth as more individuals embrace sustainable and responsible travel practices in their solo adventures.
The direct sales channel dominated the market with around 57.8% revenue share in 2022
Based on the sales channel, the global ecotourism market is segmented into travel agents and direct. Among these, the direct segment accounted for the largest share in the ecotourism market in 2022, due to direct bookings allow eco-conscious travelers to personalize their experiences, connect directly with eco-lodges, conservation projects, and community-based tourism initiatives, and support their sustainability values. The availability of online booking platforms has made it easier for travelers to directly book ecotourism experiences without intermediaries. Additionally, direct bookings can result in cost savings for both travelers and operators, as they eliminate commissions or fees associated with travel agents. The emphasis on sustainability and responsible travel further drives the demand for direct bookings, making it the dominant segment in the ecotourism market.
The Asia-Pacific held significant revenue share in the global market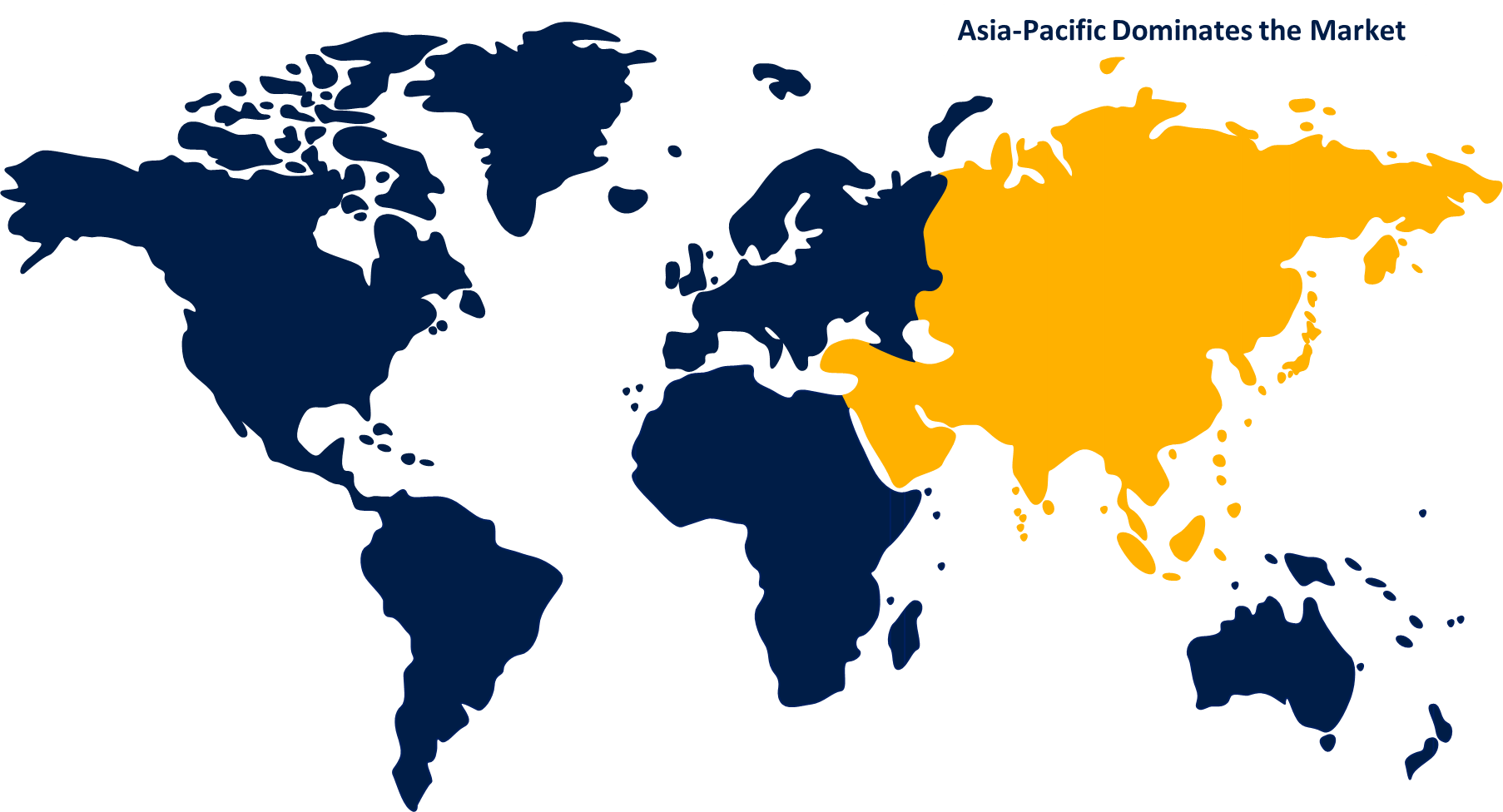 Get more details on this report -
Request Free Sample PDF
Asia-Pacific region is projected to be one of the major regions in the global ecotourism market. The region boasts a diverse range of natural and cultural attractions, including pristine forests, unique wildlife, and indigenous cultures, which are increasingly drawing the attention of eco-conscious travelers. The Asia-Pacific region is also witnessing rapid economic growth, increasing disposable incomes, and a growing middle class, which is driving the demand for sustainable travel options. Additionally, there is a rising awareness and concern about environmental issues in the region, leading to a growing interest in responsible and sustainable travel practices. The combination of unique natural and cultural offerings, economic growth, and increasing awareness of environmental issues make the Asia-Pacific segment a key driver of growth in the ecotourism market.
The key players in the global Ecotourism Market include Intrepid Travel, G Adventures, Natural Habitat Adventures, Lindblad Expeditions, World Expeditions, Adventure Alternative, Wilderness Safaris, Ecoventura, National Geographic Expeditions, TUI Group, Airbnb, Marriott International, The International Ecotourism Society, Sustainable Travel International, Rainforest Expeditions, Green Global Travel, Earthwatch Institute, and African Wildlife Foundation.
About the Spherical Insights & Consulting
Spherical Insights & Consulting is a market research and consulting firm which provides actionable market research study, quantitative forecasting and trends analysis provides forward-looking insight especially designed for decision makers and aids ROI.
Which is catering to different industry such as financial sectors, industrial sectors, government organizations, universities, non-profits and corporations. The company's mission is to work with businesses to achieve business objectives and maintain strategic improvements.
CONTACT US:
For More Information on Your Target Market, Please Contact Us Below:
Phone: +1 303 800 4326 (the U.S.)
Phone: +91 90289 24100 (APAC)
Email: inquiry@sphericalinsights.com, sales@sphericalinsights.com
Contact Us: https://www.sphericalinsights.com/contact-us
Need help to buy this report?