Global Downstream Processing Market Size worth USD 109.1 Billion by 2032 | CAGR of 14.8%
Category: Healthcare
---
---
Global Downstream Processing Market Size worth USD 109.1 Billion by 2032
According to a research report published by Spherical Insights & Consulting, the Global Downstream Processing Market Size to grow from USD 27.45 Billion in 2022 to USD 109.1 Billion by 2032, at a Compound Annual Growth Rate (CAGR) of 4.1% during the forecast period.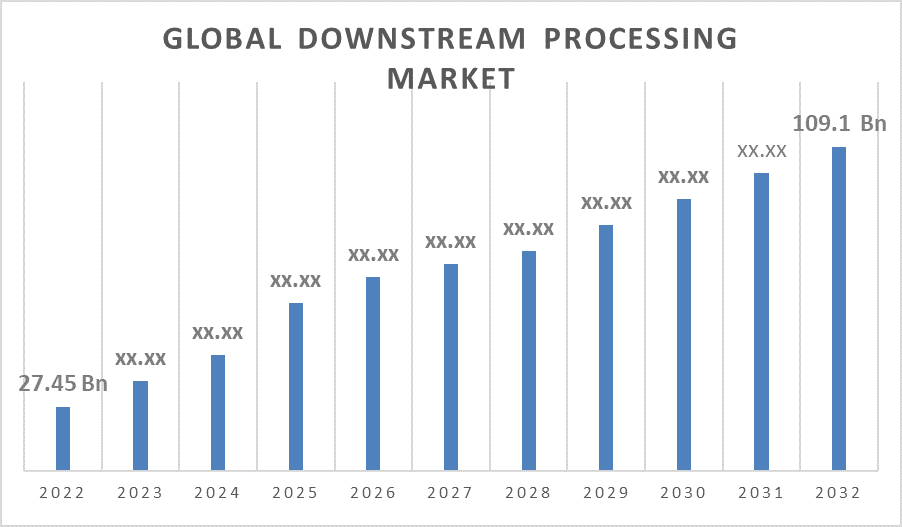 Get more details on this report -
Request Free Sample PDF
Browse 200 market data Tables and 45 Figures spread through 120 Pages and in-depth TOC on the "Global Downstream Processing Market Size, By Product (Chromatography Systems, Filters, Evaporators, Centrifuges, Dryers, Others), By Technique (Cell Disruption, Solid-liquid separation, Concentration, Purification, Formulation), By Application (Antibiotic Production, Hormone Production, Antibodies Production, Enzyme Production, Vaccine Production), By Geographic Scope and Forecast, 2023 – 2032." Get Detailed Report Description Here: https://www.sphericalinsights.com/reports/downstream-processing-market
Downstream processing plays a pivotal role in the biopharmaceutical industry, focusing on the retrieval and purification of biosynthetic products like biopharmaceuticals, vaccines, monoclonal antibodies, and enzymes from biological sources. It is a critical step following the initial fermentation or cell culture stages, aimed at isolating the target products from complex mixtures. This process is essential to ensure the safety, quality, and effectiveness of these products for clinical and commercial applications. Its objective is to deliver highly pure and biologically active substances while minimizing contaminants and safeguarding product integrity. Downstream processing demands precision, efficiency, and strict adherence to regulatory standards to manufacture biopharmaceuticals meeting safety and quality criteria. It significantly influences product quality, time-to-market, and cost-effectiveness in the biopharmaceutical sector. Factors such as advancements in healthcare infrastructure, especially in emerging nations, and increased research and development (R&D) spending in biochemical engineering contribute to the growth of the downstream processing market.
Downstream Processing Market Price Analysis
The downstream processing market is pivotal in the biopharmaceutical industry, focusing on the purification and separation of biologically sourced products like biopharmaceuticals, enzymes, and vaccines. Pricing analysis in this sector is influenced by complex purification processes, regulatory constraints, raw material costs, labor, equipment expenses, and adherence to rigorous quality and safety standards. Market dynamics and competition further shape pricing strategies. With the biopharmaceutical sector's growth, emerging downstream processing technologies affect pricing, requiring a delicate balance between quality, efficiency, and cost-effectiveness.
Downstream Processing Market Distribution Analysis
Distribution in the downstream processing market involves the secure and compliant transport of biopharmaceutical products from manufacturers to end-users, primarily biopharmaceutical companies, research organizations, and institutes. Due to the intricate nature of these products, specialized distribution networks and temperature-controlled logistics are essential. Regulatory compliance, including good distribution practices (GDP), is of utmost importance to preserve product integrity and patient safety. Distribution encompasses storage, warehousing, inventory management, and last-mile delivery, all vital components to ensure patient access, product quality, and regulatory adherence.
Insights by Product
The chromatography system segment accounted for the largest market share over the forecast period 2023 to 2032. Chromatography systems play a vital role in biopharmaceutical purification and ongoing research and development to enhance their efficiency. They are essential for isolating and purifying biopharmaceutical products like proteins and monoclonal antibodies, utilizing resin-packed columns that selectively bind to target molecules. Techniques such as affinity chromatography, ion exchange chromatography, and size-exclusion chromatography are employed in bioprocessing to achieve high product purity, a crucial requirement for biologics and medications.
Insights by Technique
The purification segment accounted for the largest market share over the forecast period 2023 to 2032. Purification is a critical step in downstream processing that involves various chromatography techniques and other methods to separate and purify the target molecule. It's focused on selectively binding and isolating the product from impurities, resulting in high-purity output. This resource-intensive process, often requiring multiple chromatography steps, is essential in meeting the growing demand for pure biopharmaceuticals, especially complex compounds like monoclonal antibodies.
Insights by Application
The antibodies production segment accounted for the largest market share over the forecast period 2023 to 2032. Antibody manufacturing plays a crucial role in downstream processing, particularly in the isolation and purification of monoclonal antibodies (mAbs). These mAbs are essential in various therapeutic areas, such as cancer treatment and autoimmune disease management, driving the growing demand for mAbs and making their purification and isolation a primary focus in downstream processing.
Insights by Region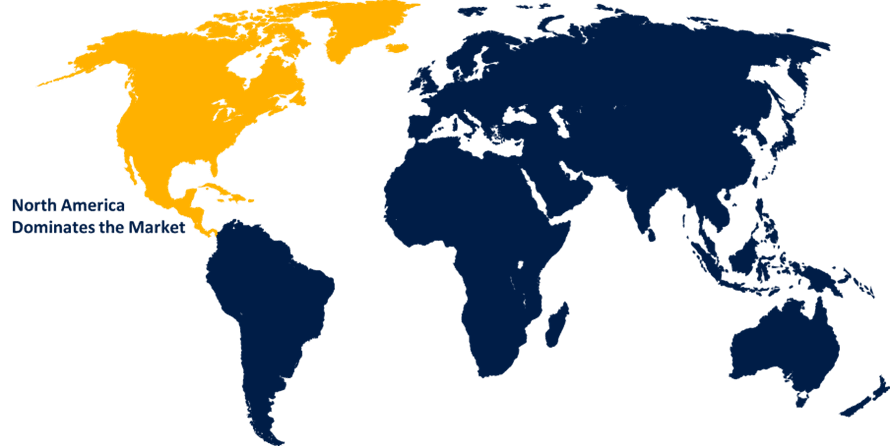 Get more details on this report -
Request Free Sample PDF
North America is anticipated to dominate the downstream processing market from 2023 to 2032. The North American downstream processing market, particularly in the biopharmaceutical sector, is thriving with established pharmaceutical and biotech companies, significant R&D collaborations, and a strong regulatory framework. The United States, in particular, leads in this industry with advanced technologies and a focus on biologics production.
Asia Pacific is witnessing the fastest market growth between 2023 to 2032. The Asia Pacific is emerging as a significant player in the downstream processing market, with a growing presence in biopharmaceuticals and biotechnology. Countries like China, Japan, India, and South Korea are enhancing their bioprocessing capabilities, supported by a skilled and cost-effective workforce. The region emphasizes cost-effective production and biosimilars development.
Market Segmentation
This study forecasts revenue at global, regional, and country levels from 2023 to 2032.
Downstream Processing Market, Product Analysis
Chromatography Systems
Filters
Evaporators
Centrifuges
Dryers
Others
Downstream Processing Market, Technique Analysis
Cell Disruption
Solid-liquid separation
Concentration
Purification
Formulation
Downstream Processing Market, Application Analysis
Antibiotic Production
Hormone Production
Antibodies Production
Enzyme Production
Vaccine Production
Downstream Processing Market, Regional Analysis
Germany
Uk
France
Italy
Spain
Russia
Rest of Europe
China
Japan
India
South Korea
Australia
Rest of Asia Pacific
Brazil
Argentina
Colombia
UAE
Saudi Arabia
South Africa
About the Spherical Insights & Consulting
Spherical Insights & Consulting is a market research and consulting firm which provides actionable market research study, quantitative forecasting and trends analysis provides forward-looking insight especially designed for decision makers and aids ROI.
Which is catering to different industry such as financial sectors, industrial sectors, government organizations, universities, non-profits and corporations. The company's mission is to work with businesses to achieve business objectives and maintain strategic improvements.
CONTACT US:
For More Information on Your Target Market, Please Contact Us Below:
Phone: +1 303 800 4326 (the U.S.)
Phone: +91 90289 24100 (APAC)
Email: inquiry@sphericalinsights.com, sales@sphericalinsights.com
Contact Us: https://www.sphericalinsights.com/contact-us
Need help to buy this report?