Global Diamond Market Size to Worth USD 40.38 Billion by 2032 | CAGR Of 3.8%
Category: Advanced Materials
---
---
Global Diamond Market Worth USD 143.46 Billion by 2032
According to a research report published by Spherical Insights & Consulting, the Global Diamond Market Size is to grow from USD 98.73 Billion in 2022 to USD 143.46 Billion by 2032, at a Compound Annual Growth Rate (CAGR) of 3.8% during the forecast period.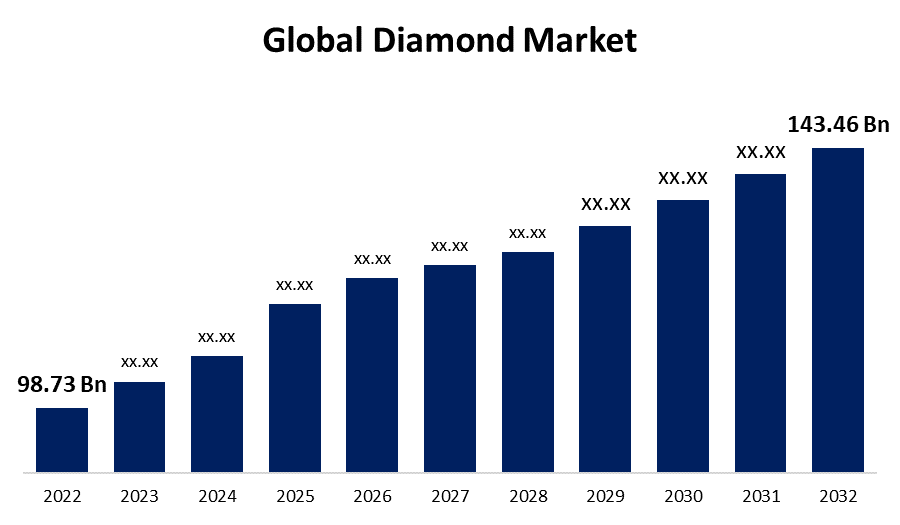 Get more details on this report -
Request Free Sample PDF
Browse key industry insights spread across 200 pages with 110 market data tables and figures & charts from the report on "Global Diamond Market Size, By Type (Natural, Synthetic), By Nature (Colorless, Colored), By Application (Jewelry & Ornaments, Industrial), By Distribution Channel (B2B, B2C), By Geographic Scope and Forecast, 2022 – 2032". Get Detailed Report Description Here: https://www.sphericalinsights.com/reports/diamond-market
Diamonds, renowned for their exceptional hardness and dazzling brilliance, have an enchanting origin story. These precious gems are created deep within the Earth's mantle where carbon atoms come together under intense heat and pressure to form their iconic crystalline structure. In the realm of luxury, diamonds have maintained their enduring allure. They are cherished worldwide, adorning engagement rings, opulent necklaces, earrings, and bracelets. Their significance in high-end jewelry endures, driven by cultural traditions and fashion trends. Beyond their ornamental role, diamonds play an indispensable part in various industries due to their remarkable hardness and exceptional thermal conductivity. They serve as cutting, grinding, and drilling tools in aerospace, healthcare, construction, and precision manufacturing. The industrial diamond market, which encompasses synthetic diamonds, is pivotal in enhancing efficiency and precision. The global diamond market is increasingly emphasizing ethical and ecological practices. Initiatives like the Kimberley Process Certification Scheme aim to eradicate the trade of conflict diamonds, while a drive for transparency and ethical sourcing has gained momentum. Consumers are becoming more informed about the industry's origins and ethical standards, influencing their purchasing decisions. Furthermore, the market is expected to expand as emerging economies exhibit a growing appetite for luxury products and merchandise.
Diamond Market Price Analysis
The price patterns of the global diamond market are driven by an intricate combination of developments. These revered jewels' pricing is affected by their size, color, cut, clarity, and carat weight, also known as the "Four Cs." Market movements, supply and demand variations, and economic situations all play important roles. As buyers want diamonds with clear origins, ethical and sustainable sourcing has an impact on pricing. Price analysis is critical in ensuring that these valuable stones remain available to discerning purchasers while the industry's ideology of quality, ethics, and environmental responsibility is maintained.
Diamond Market Distribution Analysis
Distribution analysis in the global diamond market encompasses the complex process of sourcing, sorting, and delivering these precious gems to a worldwide audience. Key players include diamond-producing countries, cutting and processing centers, and global trading hubs. Efficient and secure logistics are crucial to ensure diamonds reach their diverse destinations, from high-end jewelry retailers to industrial manufacturers. With the rise of ethical and sustainable practices, maintaining transparent and responsible supply chains becomes essential, ensuring the diamond's journey from mine to market is marked by integrity and quality.
Insights by Type
The natural segment accounted for the largest market share over the forecast period 2022 to 2032. Natural diamonds, formed deep beneath the Earth's mantle over eons, have traditionally been the primary source for various applications, especially jewelry and industrial uses. Their rarity and allure persist, even as lab-grown alternatives become more accessible, ensuring continued high demand.
Insights by Application
The jewelry & ornaments segment accounted for the largest market share over the forecast period 2022 to 2032. Diamonds are highly sought after for their symbolic value in jewelry, especially for formal and bridal wear. Increased income, a rising younger population, and a desire for meaningful investments drive diamond jewelry sales. Custom and unique diamond pieces also contribute to industry growth.
Insights by Distribution Channel
The B2C segment accounted for the largest market share over the forecast period 2022 to 2032. The B2C segment involves selling diamonds for jewelry, industrial use, and more, through both retail and online platforms. Demand for bridal jewelry, gifts, and equipment has boosted the diamond market, while online sales, driven by the tech-savvy younger generation, have also contributed to growth.
Insights by Region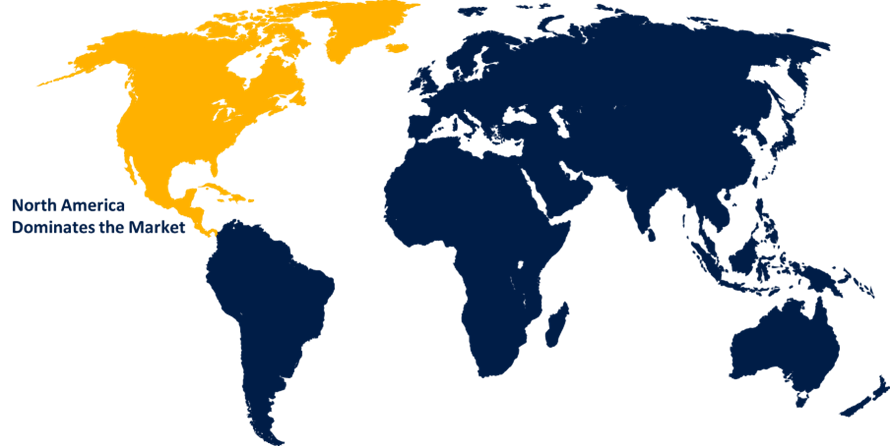 Get more details on this report -
Request Free Sample PDF
North America is anticipated to dominate the Diamond market from 2022 to 2032. North America, notably the United States and Canada, holds a prominent position in the diamond market. It boasts a thriving jewelry industry with a particular focus on high-end jewelry and engagement rings. Moreover, the growing demand for industrial applications, where synthetic diamonds play a crucial role, further bolsters the region's importance. Historically, the United States has been the world's largest consumer of diamonds, driven by a well-established jewelry industry and major diamond retailers.
Asia Pacific is witnessing the fastest market growth between 2022 to 2032. The Asia Pacific, encompassing countries like India, China, and Japan, plays a pivotal role in the global diamond market. India is well-known for its diamond cutting and processing expertise, making it a major industry player. China's expanding middle class has driven greater diamond consumption, particularly in the jewelry sector. This region is also witnessing a surge in the demand for lab-grown diamonds, driven by scientific advancements, increased consumer awareness, and their eco-friendly and cost-effective nature.
Market Segmentation
This study forecasts revenue at global, regional, and country levels from 2023 to 2032.
Diamond Market, Type Analysis
Diamond Market, Nature Analysis
Diamond Market, Application Analysis
Jewelry & Ornaments
Industrial
Diamond Market, Distribution Channel Analysis
Diamond Market, Regional Analysis
North America
US
Canada
Mexico
Europe
Germany
UK
France
Italy
Spain
Russia
Rest of Europe
Asia Pacific
China
Japan
India
South Korea
Australia
Rest of Asia Pacific
South America
Brazil
Argentina
Colombia
Middle East & Africa
UAE
Saudi Arabia
South Africa
About the Spherical Insights & Consulting
Spherical Insights & Consulting is a market research and consulting firm which provides actionable market research study, quantitative forecasting and trends analysis provides forward-looking insight especially designed for decision makers and aids ROI.
Which is catering to different industry such as financial sectors, industrial sectors, government organizations, universities, non-profits and corporations. The company's mission is to work with businesses to achieve business objectives and maintain strategic improvements.
CONTACT US:
For More Information on Your Target Market, Please Contact Us Below:
Phone: +1 303 800 4326 (the U.S.)
Phone: +91 90289 24100 (APAC)
Email: inquiry@sphericalinsights.com, sales@sphericalinsights.com
Contact Us: https://www.sphericalinsights.com/contact-us
Need help to buy this report?