Global Cell Culture Market Size to Worth USD 43.25 Billion by 2032 | CAGR of 10.7%
Category: Healthcare
---
---
Global Cell Culture Market Size to Worth USD 43.25 Billion by 2032
According to a research report published by Spherical Insights & Consulting, The Global Cell Culture Market Size is to Grow from USD 15.65 Billion in 2022 to USD 43.25 Billion by 2032, at a Compound Annual Growth Rate (CAGR) of 10.7% during the forecast period.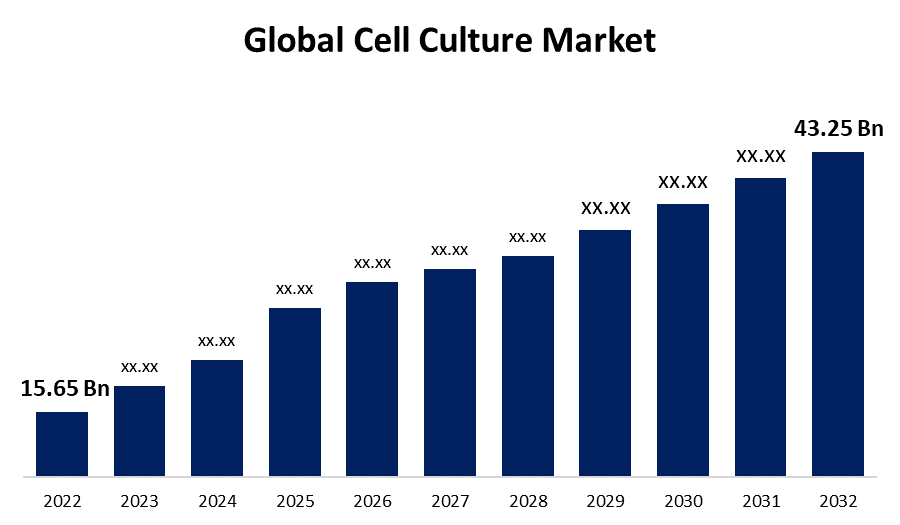 Get more details on this report -
Request Free Sample PDF
Browse key industry insights spread across 200 pages with 100 market data tables and figures & charts from the report on "Global Cell Culture Market Size, Share, and COVID-19 Impact Analysis, By Product (Consumables and Instruments), By Application (Biopharmaceutical Production, Drug Development, Diagnostics, Tissue Culture & Engineering, Cell & Gene Therapy, Toxicity Testing, and Others), By Region (North America, Europe, Asia-Pacific, Latin America, Middle East, and Africa), Analysis and Forecast 2023 – 2032." Get Detailed Report Description Here: https://www.sphericalinsights.com/reports/cell-culture-market
Cell culture is a fundamental technique in biomedical research and biotechnology that involves the growth and maintenance of cells outside their natural environment, typically within a controlled laboratory setting. This powerful tool allows scientists to study and manipulate cells in a highly controlled and reproducible manner, providing insights into cell biology, disease mechanisms, drug development, and tissue engineering. Cells from various sources, including animal tissues, primary human cells, or established cell lines, can be cultured in specially designed incubators with carefully controlled conditions such as temperature, humidity, and nutrient supply. Researchers use a variety of culture media and techniques to support cell growth and proliferation.
In 2022, the consumables segment accounted for around 52.6% market share
On the basis of the product, the global cell culture market is segmented into consumables and instruments. The consumables segment commands the largest market share in the cell culture industry due to its essential role in sustaining cell culture operations. Consumables encompass a wide range of products, including cell culture media, sera, reagents, and disposables like culture dishes and flasks. These items are indispensable for maintaining cell viability, growth, and experimental reproducibility. With the continuous demand for cell culture across various applications, such as drug development, disease modeling, and biomanufacturing, the consumption of these essential materials remains consistently high. Additionally, the need for specialized, high-quality consumables that meet rigorous regulatory standards further reinforces their dominant market position.
The diagnostics segment is expected to grow at a CAGR of around 10.8% during the forecast period
Based on the application, the global cell culture market is segmented into biopharmaceutical production, drug development, diagnostics, tissue culture & engineering, cell & gene therapy, toxicity testing, and others. The diagnostics segment is poised for rapid growth during the forecast period in the cell culture market due to advances in cell culture techniques have enabled the development of more accurate and sophisticated diagnostic assays. These assays are vital for early disease detection, personalized medicine, and monitoring treatment efficacy, driving increased adoption. The rising incidence of chronic diseases worldwide necessitates advanced diagnostic tools, and cell culture-based assays play a pivotal role in understanding disease mechanisms and testing potential therapeutics. Moreover, the growing emphasis on precision medicine and biomarker discovery further fuels the demand for diagnostics employing cell culture, making it one of the fastest-growing segments in the market.
Asia-Pacific is predicted to grow at a fastest CAGR of around 10.9% over the projected period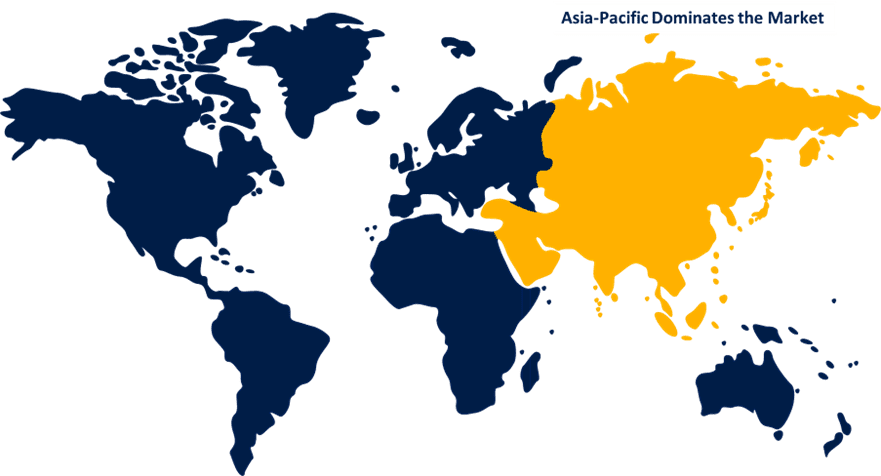 Get more details on this report -
Request Free Sample PDF
Based on region, Asia Pacific region is positioned as the fastest-growing market for cell culture due to the booming biopharmaceutical industry, particularly in countries like China, India, and South Korea, is driving the demand for cell culture technologies to support drug development and biologics manufacturing. The growing focus on healthcare infrastructure development, research funding, and collaborations with global pharmaceutical companies are fostering a conducive environment for cell culture expansion.
North America dominates the cell culture market, holding the largest market share due to a robust biopharmaceutical industry, with numerous pharmaceutical and biotechnology companies engaged in drug discovery, development, and production. Additionally, North America has a well-established research ecosystem, including leading academic institutions and government-funded research initiatives. Access to advanced technologies, a highly skilled workforce, and a favorable regulatory environment further contribute to its dominance.
Some of the major players in the global cell culture market include Sartorius AG, Danaher, Merck KGaA, Thermo Fisher Scientific, Inc., Corning Inc., Avantor, Inc., BD, Eppendorf SE, Bio-Techne, and PromoCell GmbH.
Market Segment
This study forecasts revenue at global, regional, and country levels from 2019 to 2032. Spherical Insights has segmented the global cell culture market based on the below-mentioned segments:
Cell Culture Market, By Product
Cell Culture Market, By Application
Biopharmaceutical Production
Drug Development
Diagnostics
Tissue Culture & Engineering
Cell & Gene Therapy
Toxicity Testing
Others
Cell Culture Market, Regional Analysis
North America
Europe

Germany
UK
France
Italy
Spain
Russia
Rest of Europe

Asia Pacific

China
Japan
India
South Korea
Australia
Rest of Asia Pacific

South America

Brazil
Argentina
Rest of South America

Middle East & Africa

UAE
Saudi Arabia
Qatar
South Africa
Rest of Middle East & Africa
About the Spherical Insights & Consulting
Spherical Insights & Consulting is a market research and consulting firm which provides actionable market research study, quantitative forecasting and trends analysis provides forward-looking insight especially designed for decision makers and aids ROI.
Which is catering to different industry such as financial sectors, industrial sectors, government organizations, universities, non-profits and corporations. The company's mission is to work with businesses to achieve business objectives and maintain strategic improvements.
CONTACT US:
For More Information on Your Target Market, Please Contact Us Below:
Phone: +1 303 800 4326 (the U.S.)
Phone: +91 90289 24100 (APAC)
Email: inquiry@sphericalinsights.com, sales@sphericalinsights.com
Contact Us: https://www.sphericalinsights.com/contact-us
Need help to buy this report?