Global C5 Resins Market Size to grow USD 980 Billion by 2030 | CAGR of 6.05%
Category: Advanced Materials
---
---
Global C5 Resins Market to Reach USD 980 million by 2030
According to a research report published by Spherical Insights & Consulting, The Global C5 Resins Market Size is to grow from USD 650 million in 2021 to USD 980 million by 2030, at a Compound Annual Growth Rate (CAGR) of 6.05% during the forecast period. The increasing adoption of C5 Resins by different industries such as automotive, construction, packaging, oil & gas, energy, manufacturing, and others is the key driving factor.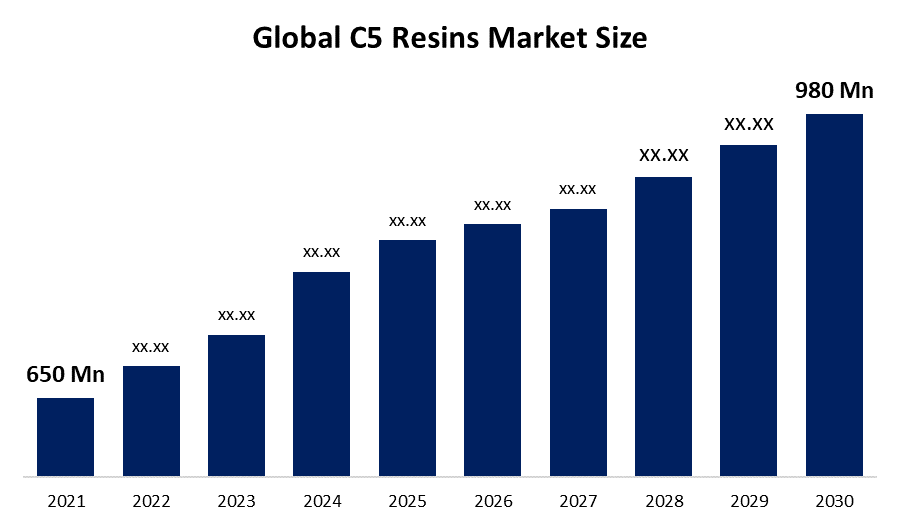 Get more details on this report -
Request Free Sample PDF
Browse key industry insights spread across 210 pages with 121 market data tables and figures & charts from the report on the "Global C5 Resins Market Size, Share, and COVID-19 Impact Analysis, By Type (C5 Resins, C9 Resins, Dicyclopentadiene (DCPD), Hydrogenated Petroleum Resins, C5/C9 Aromatic Hydrocarbon Resins), By Application (Paints and Coatings, Adhesives and Sealants, Rubber Compounding, and Other Applications), By End User (Automotive, Construction, Packaging, Oil & Gas, Energy, Manufacturing, Others), By Distribution Channel (Online, Retailers, Convenience Stores, Others), and By Region (North America, Europe, Asia-Pacific, Latin America, Middle East, and Africa), Analysis and Forecast 2021 – 2030" Get Detailed Report Description Here: https://www.sphericalinsights.com/reports/c5-resins-market
The C5 resin is used as a raw material for petroleum resins and synthetic rubber and is also used for painting and coating various objects. Moreover, increasing the demand and production of paints also helps to boost the market growth. From this market growth, C5 Resin is utilized for construction projects, as the construction material. Piperylene and isoprene, two aliphatic crackers, are used to make C5 resins; the important catalyst used in C5 resins is AICI3. From the cracking of petroleum fraction, the low molecular weight has been made. Increasing the penetration of electric vehicles is the key factor of market growth. Some alternatives are also available for the Resin market such as Rosin Resin or hydrogenated hydrocarbon, which can also hinder the market growth of the C5 Resin market.
The rising demand for residential and commercial factors is also booming the construction demand which is impacted on the fuel market growth. The governmental organization is massively invested in the bipartisan infrastructure plans in the U.S. for the growth of the construction industry over the forecast period. There is some obstacle that is restraining the growth due to the rising cost of raw materials.
COVID 19 Impact
COVID-19 is affected almost every industry, and the long-term impacts are projected to reflect on the growth of various end-use industries over the forecast period. This ongoing research boosts the research framework to ensure the inclusion of underlying COVID-19 issues and potential paths forward. The updated study provides insights, analysis, estimations, and forecasts, considering the COVID-19 impact on the United States C5 Resins Market. COVID-19 and its subsequent variant outbreaks on demand, supply, price, and vendor uptake and provides recommendations for sustainable outcomes.
The C5/C9 aromatic hydrocarbon Resins is dominating the market with the largest market share over the forecast period.
Based on type, C5/C9 Aromatic Hydrocarbon is mostly used in manufacturing industrial sectors. It is appropriate for application in paints, adhesives, rubbers, printing ink, and other areas where tackiness is required. Outstanding tacks are supplied by these compounds, which are offered in a wide range of molecular weights and softening points as a solid grade of 85 to 115°C and a liquid grade of 5 to 10°C.
The adhesive & sealants has projected the market share of the global market during the forecast period
Based on the application, the C5 hydrocarbon the adhesive and sealants have the largest market which is estimated to exhibit a higher CAGR during the forecast period. These resins offer good adherence and are used to tack in pressure-sensitive and hot melt adhesives. Moreover, the several market key players have also made investments in the adhesive and sealants which places C5 resins under pressure to grow their market share.
The increasing Automotive Industry and Construction Industry with the largest market share over the forecast period
According to the end-user market, the construction sector is expanding because of increased demand for commercial and residential building. However, the expansion of international operations has raised the demand for a variety of goods, including adhesives, coatings, and paints. During the forecast period, plywood and wallpaper are projected to witness significant market growth in the construction segment.
The automotive sector utilizes the most rubber products; rubber is used to manufacture an important portion of tyres, airbags, dust covers, and bumpers. As technology develops, electric car penetration will increase, providing market players with expansion prospects in the coming years.
The online segment is dominating the market with the largest market share over the forecast period.
The global C5 resin market is segmented by distribution channels into online, retailers, convenience stores, and others. Among these, the online segment is dominating the market due to the larger userbase and easy accessibility of online products, it is anticipated that the online segment will continue to occupy the majority of the market share during the forecast period. Even so, it was noted that 82% of the world's population made online purchases during the 2020 pandemic, and this number is predicted to rise sharply during the course of the projection period.
Asia Pacific is dominating the market over the forecast period.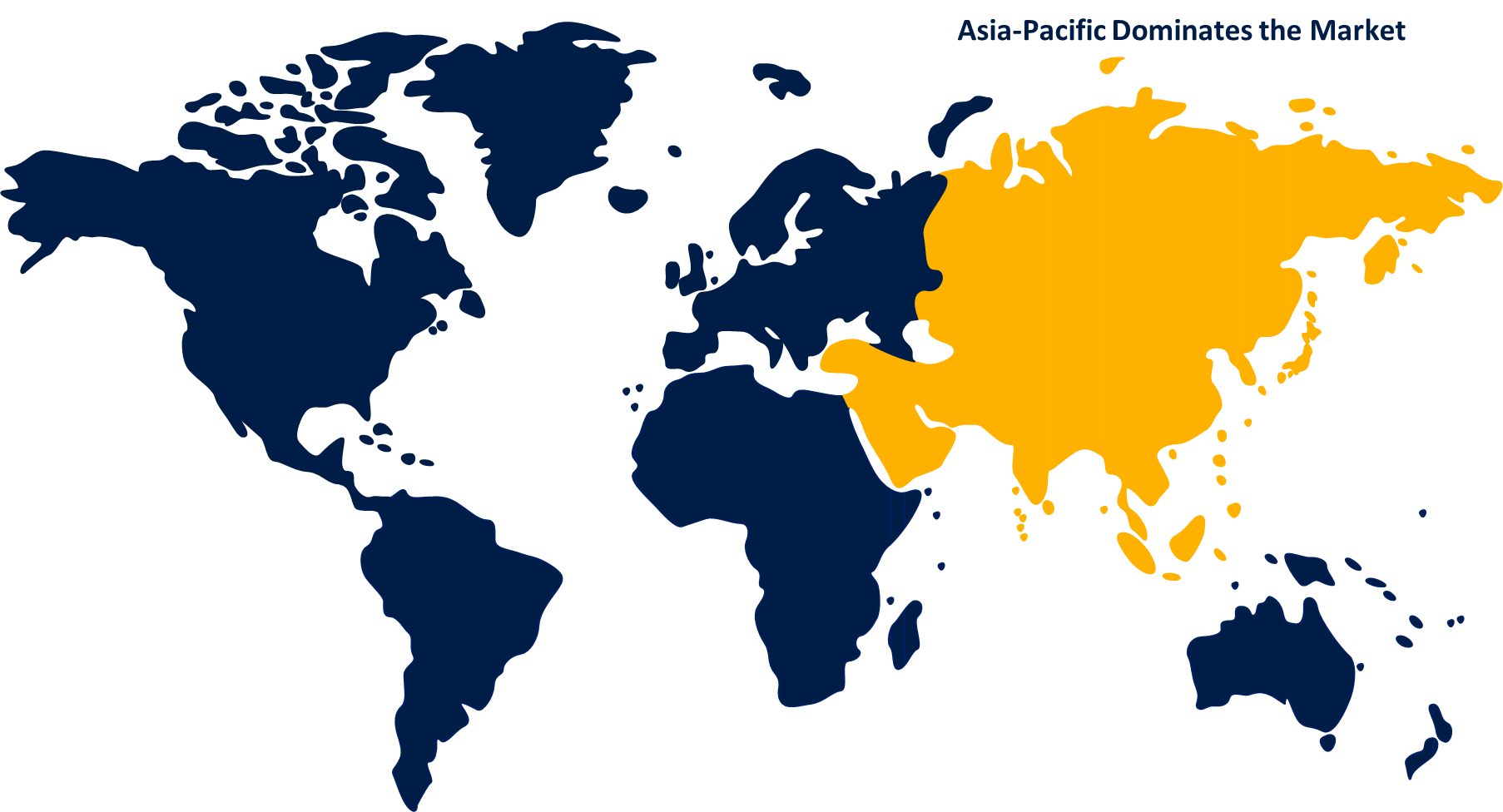 Get more details on this report -
Request Free Sample PDF
Asia Pacific holds the largest market share growth estimated at 35% market growth over the forecast period owing to the presence of economies such as Japan, India, and China. More than one-fourth of the world's coating and painting market is currently controlled by China. Japan is the third-largest region in terms of nominal GDP and the fourth-largest region in terms of purchasing power parity. Also, India has a lot of promise for the developing economy, over 500 firms are now engaged in the printing ink industry, and future market opportunities.
Major vendors in the Global C5 Resins Market include Exon Mobil Corporation, Neville Chemical Company, Eastman Chemical Company, Kolon Industries Inc, Sojitz Corporation, QINGDAO HIGREE CHEMICAL CO., LTD, Arakawa Chemical Industries, Puyang Tiancheng Chemical Co., Ltd, LESCO CHEMICAL LIMITED, Reehua Yuanhai Biotech Co., Ltd, Shanghai Jinsen Hydrocarbon Resins Co. Limited, Zeon Corporation, KPL International Ltd.
Key Target Audience
Market Players
Investors
End-users
Government Authorities
Consulting and Research Firm
Venture capitalists
Value-Added Resellers (VARs)
Recent Development
October 2021 - Eastman Chemical Company and some of its subsidiaries announced the signing of a definitive agreement to sell its adhesive resin assets and business to Synthomer PLC for a total cash consideration of USD 1 billion. The hydrocarbon resins, pure monomer resins, polyolefin polymers, rosins and dispersions, and oleochemical and fatty-acid-based resins are for sales. These businesses belonged to Eastman's Additives & Functional Products segment.
Market Segment
This study forecasts revenue at global, regional, and country levels from 2019 to 2030. Spherical Insights has segmented the Global C5 Resins Market based on the below mentioned segments:
Global C5 Resins Market, By Type
C5 Aliphatic Resin
C9 Aromatic Resin
DCPD Cycloaliphatic Resin
Hydrogenated Hydrocarbon Resin
Others
Global C5 Resins Market, By Application
Paint & Coating
Adhesive
Printing Ink
Rubber and Wax Compounding
Others
Global C5 Resins Market, By End Users
Construction
Medical
Printing
Mining
Packaging
Automotive
Power Generation
Global C5 Resins Market, By Distribution Channel
Online
Retailers
Convenience Stores
Others
Global C5 Resins Market, Regional Analysis
North America
Europe

Germany
Uk
France
Italy
Spain
Russia
Rest of Europe

Asia Pacific

China
Japan
India
South Korea
Australia
Rest of Asia Pacific

South America

Brazil
Argentina
Rest of South America

Middle East & Africa

UAE
Saudi Arabia
Qatar
South Africa
Rest of the Middle East & Africa
About the Spherical Insights & Consulting
Spherical Insights & Consulting is a market research and consulting firm which provides actionable market research study, quantitative forecasting and trends analysis provides forward-looking insight especially designed for decision makers and aids ROI.
Which is catering to different industry such as financial sectors, industrial sectors, government organizations, universities, non-profits and corporations. The company's mission is to work with businesses to achieve business objectives and maintain strategic improvements.
CONTACT US:
For More Information on Your Target Market, Please Contact Us Below:
Phone: +1 303 800 4326 (the U.S.)
Phone: +91 90289 24100 (APAC)
Email: inquiry@sphericalinsights.com, sales@sphericalinsights.com
Contact Us: https://www.sphericalinsights.com/contact-us
Follow Us: LinkedIn | Facebook | Twitter
Need help to buy this report?