Global Bookbinding Materials Market Size To Worth USD 10.1 Billion By 2032 | CAGR of 2.2%
Category: Advanced Materials
---
---
Global Bookbinding Materials Market Size To Worth USD 10.1 Billion By 2032
According to a research report published by Spherical Insights & Consulting, the Global Bookbinding Materials Market Size to grow from USD 8.1 Billion in 2022 to USD 10.1 Billion by 2032, at a Compound Annual Growth Rate (CAGR) of 2.2% during the forecast period.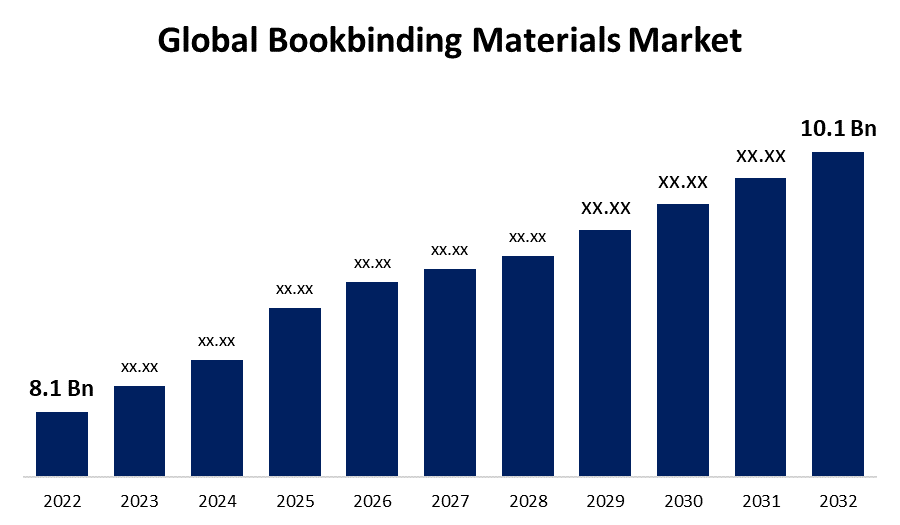 Get more details on this report -
Request Free Sample PDF
Browse key industry insights spread across 200 pages with 150 market data tables and figures & charts from the report on "Global Bookbinding Materials Market Size By Binding Type (Mechanically Bonded, Adhesive Bonded), By Material Type (Paper Cover Materials, Leather, Adhesives, Cloth/Fabric/Spine Reinforcing Materials, Cover Boards, and Others), By Geographic Scope And Forecast to 2022 - 2032." Get Detailed Report Description Here: https://www.sphericalinsights.com/reports/bookbinding-materials-market
The Global Bookbinding Materials Market is a crucial and constantly shifting sector of the publishing and printing industries. It encompasses a wide range of materials and supplies used to bind printed materials such as books, magazines, brochures, and other items. This market is critical to the durability, aesthetics, and functionality of printed materials, making it an essential component of the value chain for publishing and packaging. The performance of the publishing industry, which has undergone significant transformations in recent years due to digitalization and changing consumer preferences, is closely linked to the growth of the Global Bookbinding Materials Market. Concerns about the environment and sustainable practices are also influencing the market. Customers are increasingly looking for environmentally friendly and recyclable bookbinding materials. As a result, many manufacturers have developed and offered more sustainable alternatives, aligning with global sustainability goals. The bookbinding materials market may face potential constraints as online educational resources become more widely available. Demand for traditional printed books and related bookbinding materials may decrease as digital platforms become more convenient and accessible for accessing educational materials.
Bookbinding Materials Market Price Analysis
The Global Bookbinding Materials Market price analysis reveals a dynamic landscape influenced by a variety of factors. Raw material costs, production efficiency, and market demand all have a significant impact on prices. Price changes in paper and adhesive can have a direct impact on the costs of bookbinding materials. Furthermore, the market is becoming more environmentally conscious, with higher prices for environmentally friendly and sustainable materials.
Bookbinding Materials Market Distribution Analysis
The distribution process varies by region and product segment, with online channels gaining traction. Given the printing industry's need for just-in-time delivery, efficient and timely material delivery is essential. Logistics, warehousing, and the use of e-commerce platforms are all important factors in ensuring the accessibility and availability of bookbinding materials around the world.
Insights by Binding Type
The adhesive bonded subsection accounted for a large portion of the forecast period 2023-2032. The rapid increase in the number of bookbinding adhesive applications from a wide range of applications, including hardcover and softcover books, print on demand, and magazines and catalogs, among many others, as well as the growing prevalence of improved adhesives, are key factors influencing market growth.
Insights by Material Type
Over the projected period 2023 to 2032, the paper cover materials category held a large market share. The increased emphasis on sustainability and environmental friendliness has resulted in a preference for paper-based materials over synthetic alternatives, driving demand for paper cover materials. Advances in paper manufacturing technology have resulted in the production of high-quality and visually appealing paper covers that compete with the aesthetics of traditional materials while being more environmentally sustainable.
Insights by Region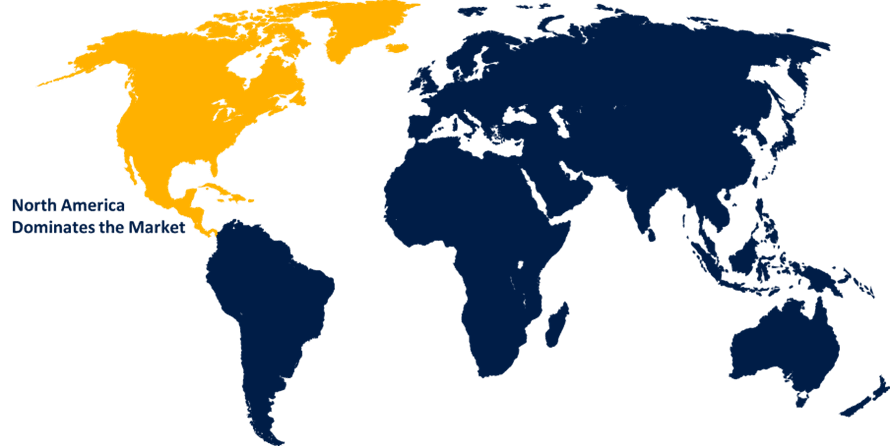 Get more details on this report -
Request Free Sample PDF
North America is expected to lead the Bookbinding Materials Market from 2023 to 2032. The publishing industry has been impacted by the shift to digital media, which has altered consumer reading preferences and habits. However, print remains important in the North American industry, and bookbinding adhesives are in high demand. Because of the early adoption of advanced technology and the increasing popularity of various types of hot melt adhesives due to their ability to provide high thermal stability and a smooth finish at a low cost.
Asia Pacific is expected to have the fastest market growth between 2023 and 2032. The region's thriving publishing industry has resulted in a high demand for high-quality books and printed materials, fueled by a growing emphasis on literacy and educational development. This increase in demand has increased the demand for durable and visually appealing bookbinding materials to support the thriving publishing industry. Rapid industrialization and an expanding manufacturing base, especially in textiles, packaging, and electronics, have increased demand for specialized adhesives, coatings, and binding materials.
Market Segmentation
This study forecasts revenue at global, regional, and country levels from 2023 to 2032.
Bookbinding Materials Market, Binding Type Analysis
Mechanically Bonded
Adhesive Bonded
Bookbinding Materials Market, Material Type Analysis
Paper Cover Materials
Leather
Adhesives
Cloth/Fabric/Spine Reinforcing Materials
Cover Boards
Others
Bookbinding Materials Market, Regional Analysis
North America
Europe
Germany
Uk
France
Italy
Spain
Russia
Rest of Europe
Asia Pacific
China
Japan
India
South Korea
Australia
South America
Brazil
Argentina
Colombia
Middle East & Africa
About the Spherical Insights & Consulting
Spherical Insights & Consulting is a market research and consulting firm which provides actionable market research study, quantitative forecasting and trends analysis provides forward-looking insight especially designed for decision makers and aids ROI.
Which is catering to different industry such as financial sectors, industrial sectors, government organizations, universities, non-profits and corporations. The company's mission is to work with businesses to achieve business objectives and maintain strategic improvements.
CONTACT US:
For More Information on Your Target Market, Please Contact Us Below:
Phone: +1 303 800 4326 (U.S.)
Phone: +91 90289 24100 (APAC)
Email: inquiry@sphericalinsights.com, sales@sphericalinsights.com
Contact Us: https://www.sphericalinsights.com/contact-us
Need help to buy this report?