---
---
Global Automotive Antenna Market Worth USD 12.2 Billion by 2030
According to a research report published by Spherical Insights & Consulting,The Global Automotive Antenna Market Size was stated to be at USD 4185.30 million in 2021 and is expected to be valued at USD 7253.13 million by the year 2030 at a CAGR of 6.30%, Due to the rapid change in customer needs, the automotive antenna is now very necessary. Given the rise in demand for smart antennas in both passenger and commercial cars, the aforementioned market for automotive antennas is predicted to dominate the sector with an extraordinary growth rate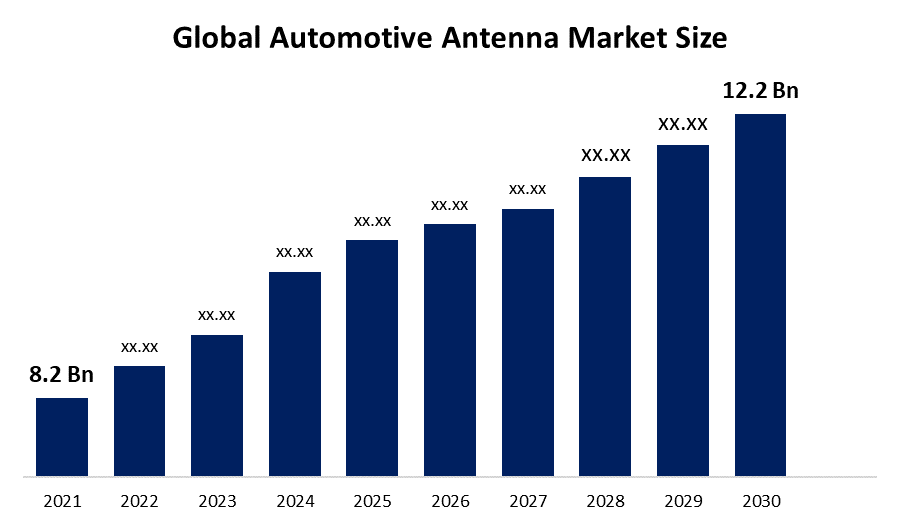 Get more details on this report -
Request Free Sample PDF
Browse key industry insights spread across 200 pages with 130 market data tables and figures & charts from the report on" Global Automotive Antenna Market Size, Share, By Vehicle (Light Duty Vehicle and Commercial Vehicle), Frequency (High, Very High, and Ultra-High), Component (Transceivers, ECU, and Others), Electric Vehicle (BEV, HEV, and PHEV), and By Region (North America, Europe, Asia-Pacific, Latin America, Middle East, and Africa), Analysis and Forecast 2021 – 2030 Get Detailed Report Description Here: https://www.sphericalinsights.com/reports/automotive-antenna-market
High consumer demand will propel the global automotive antenna market, opening up a range of opportunities for vendors and manufacturers.
Due to the rapid change in customer needs, the automotive antenna is now very necessary. Given the rise in demand for smart antennas in both passenger and commercial cars, the aforementioned market for automotive antennas is predicted to dominate the sector with an extraordinary growth rate, with sales of USD 7253.13 million at a CAGR of 6.30%. The ease and safety these smart antennas offer are other factors in their popularity. Since the top OEMs and Tier-I and II firms are investing in the R&D of automotive antennas, this industry is poised to achieve new heights in sales and manufacturing. Effective signal transmission for communication and other streaming services is possible with them.
The automotive antenna market will be driven by the creation of smart antennas and cellular applications for connected vehicles.
The majority of AM/FM, navigation, and communication antennas used in passenger cars and commercial vehicles are positioned on the rooftop, either on the back side or close to the windscreen, to best serve the demands of the user. These antennas provide a variety of functions in commercial vehicles that move in a fleet, as opposed to just entertainment, communication, and navigation in passenger automobiles. Because of this, the emergence of smart antennas is a critical technological advancement in the car sector.
For comfortable and convenient travel, smart antennas create reliable communication channels between vehicles for internal communication and secure data transfer. These intelligent automobile antennas are essential for fleet management because they maintain connectivity amongst fleets through a unified communication channel and uninterrupted signal transmission. For the communication channel between these fleets to remain open and support the effective fleet movement, these smart antennas have been developed to broadcast and receive high-quality signals. One of the most important additions to a fleet of commuter cars is these smart antennas. Depending on the make, smart automotive antennas can even be used in passenger cars to perform navigation, live streaming, communication, and digital connectivity with other vehicles.
To establish an internet connection between two or more automobiles, cellular applications use IoT devices and intelligent AI support. The vehicle industry may undergo a significant transformation as a result of this emerging communication channel. To create a safe and secure driving experience, connected vehicles would need to continuously communicate data between the two vehicles and track geolocations, pedestrian activity, etc.
In order to achieve this, an intelligent AI-based system that can interact and direct the user for the data collected and uploaded is integrated into the vehicles using a cellular application linked with an IoT device in the vehicles. Since these cellular applications communicate massive volumes of data across a communication channel that can occasionally be compromised, confidentiality is the sole issue that should be raised. More developments are therefore required to make it safer.
Technological Advances in Automotive Antennas to Reach New Heights of Innovation & open wide opportunities
As was already said, the development of modern smart antenna technology is opening up numerous potential opportunities for the automotive sector. The industry is currently implementing a driving trend that involves the use of radar in autos. The requirements for signal transmission and reception while operating a vehicle are redefined. With the use of these radars, drivers are better able to recognise and follow the paths of objects in their route as well as the movements of other vehicles, pedestrians, and other road users.
Communication technology has seen a significant transformation in recent years as a result of the creative solutions some listed firms have created to enhance the capabilities of the radar. Even some notable advancements are making the most of it, such as the use of 4D radars and meteor materials to create advanced antennas.
Additionally, some notable antenna innovations include glass-mounted antennas that can increase the possibilities of streaming and television services. One of the most important advancements in car antennas is spoiler-mounted antennas, which incorporate microelectronic radio waves and maximize mounting space. It is obvious that the automobile antenna industry is providing a wide range of prospects for vendors and manufacturers that are active in or willing to participate in the global automotive antenna market given all the technological advances in the industry.
Worldwide Automotive Antenna Market Size: Regional Analysis
North America, South America, Europe, Asia-Pacific, the Middle East, and Africa make up the majority of the markets for automobile antennas. With a predicted CAGR of 7.4% and 5.9%, respectively, South America and the Asia-Pacific region are the two most rapidly growing markets for automotive antennas.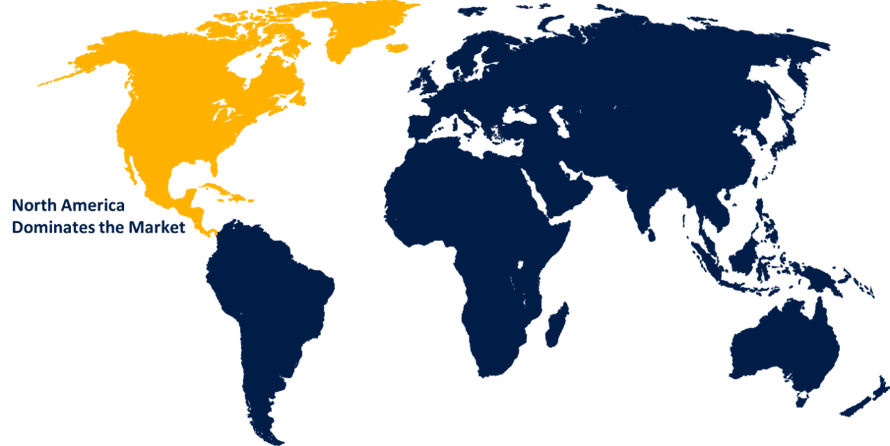 Get more details on this report -
Request Free Sample PDF
The market for automotive antennas in South America, which is segmented into Central South America and the Caribbean, is estimated to reach USD 334.20 million by 2030 with a CAGR of 7.4%. The desire for safe and secure automated passenger automobiles is what's driving this expansion. The demand for automobile antennas has risen to its highest level to date in this area, and no decline is anticipated.
A remarkable sales figure of USD 1908.28 million was also reported for Asia-Pacific, which is expected to grow at a CAGR of 6.45% by 2030. The desire for highly automated and opulent vehicles is highest in India, the region's automotive industry, which raises the need for intelligent automotive antennae.
Other regions, such as North America, have experienced significant growth as a result of the pandemic and are anticipated to reach USD 1317.06 million by 2030 with a CAGR of 3.5%. Europe and the Middle East are not far behind North America in terms of market share, with their combined market value estimated to reach USD 1643.8 million CAGR of 4.7% over the aforementioned forecasted period.
Key Highlights
Given the statistics given above, it is obvious that the worldwide automotive antenna market is expanding at an astounding rate, reaching a CAGR of 6.30% from 2019 to 2030.
The market is seeing the development of smart automotive antennas. In the upcoming years, it is estimated that vehicle sales would increase significantly, rising from USD 4185.30 million in 2021 to USD 6492.77 million with a CAGR of 5% in 2030.
The screen and film type automotive antenna is anticipated to hold the majority share in the market with a CAGR of 6.92% till the forecasted period, given the product types of the automotive antennas, which include Fin type, Rod type, screen and film type.
When considering application-based segmentation, the passenger vehicle segment outsells the commercial vehicle segment in terms of sales of automotive antennas, with sales of USD 522.45 million and a CAGR of 6.74% from USD 290.47 in 2021.
Worldwide Automotive Antenna Market Size: Competitive Analysis
The Major Players in the Automotive Antenna market are Kathrein Solutions GMBH, Harada Industry Co. Ltd, laird Connectivity, Yokogawa Electric Corporation, Fiam Energy Technology, Continental AG, and STMicroelectronics, among others.
Worldwide Automotive Antenna Market News –
• Kathrein Solutions introduced the RRU 1400 reader in March 2021, expanding the IoT portfolio of the business's goods. The RRU 1400 makes it simple to employ IoT applications that require great performance and reliability.
• In December 2020, Cal-Chip Connected Devices, one of the top distributors and service providers of IoT devices, collaborated with Laird Connectivity.
• To further their IoT applications, STMicroelectronics inked an M&A Agreement in July 2020 to acquire the full share capital of BeSpoon and the IoT connection assets of Riot Micro.
• In order to concentrate on creating and implementing advanced driver assistance systems (ADAS), Continental AG expanded to three European nations in March 2021: England, Germany, and Italy.
Worldwide Automotive Antenna Market Size: Market Segmentation
By Product Type
Fin Type
Rod Type
Screen/Film Type
By Application
Passenger Vehicles
Commercial Vehicles
Regions Covered
North America
South America
Europe
Asia-Pacific
The Middle East and Africa
About the Spherical Insights & Consulting
Spherical Insights & Consulting is a market research and consulting firm which provides actionable market research study, quantitative forecasting and trends analysis provides forward-looking insight especially designed for decision makers and aids ROI.
Which is catering to different industry such as financial sectors, industrial sectors, government organizations, universities, non-profits and corporations. The company's mission is to work with businesses to achieve business objectives and maintain strategic improvements.
CONTACT US:
For More Information on Your Target Market, Please Contact Us Below:
Phone: +1 303 800 4326 (the U.S.)
Phone: +91 90289 24100 (APAC)
Email: inquiry@sphericalinsights.com, sales@sphericalinsights.com
Contact Us: https://www.sphericalinsights.com/contact-us
Need help to buy this report?