Global SBS Waterproof Membrane Market Size, Share & Trends, COVID-19 Impact Analysis Report, By Type (Fiberglass Reinforced (G Type) and Polyster Reinforced (PY Type)); By Application (Residential and Commercial); By Region (U.S., Canada, Mexico, Rest of North America, The UK, France, Germany, Italy, Spain, Nordic Countries (Denmark, Finland, Iceland, Sweden, Norway), Benelux Union (Belgium, the Netherlands, Luxembourg), Rest of Europe, China, Japan, India, New Zealand, Australia, South Korea, Southeast Asia (Indonesia, Thailand, Malaysia, Singapore, Rest of Southeast Asia), Saudi Arabia, UAE, Egypt, Kuwait, South Africa, Rest of Middle East & Africa, Brazil, Argentina, Rest of Latin America) – Global Insights, Growth, Size, Comparative Analysis, Trends and Forecast, 2021-2031
Industry: Advanced Materials
---
REPORT FORMAT

---
The Global SBS Waterproof Membrane Market Size was over USD 9.5 billion globally in 2021 and is estimated to grow over 7.5% CAGR between 2021 and 2031. The globalSBS waterproof membranemarket is expected to rise at a quick pace over the projected period. SBS (Styrene Butadiene Styrene) are a kind of rubber modified torch that are strengthened with non-woven spun bonded polyester mat and includes thermo fusible polyethylene film on both sides. In addition, it can be used on a concrete balconies, wet areas, roofs, foundations & footings, swimming pools, tunnels, among others.With having a high quality waterproofing qualities combined with elasticity& better flexibility,the membrane has a mechanical properties and durability which are generally used in single or multi-layer waterproofing systems.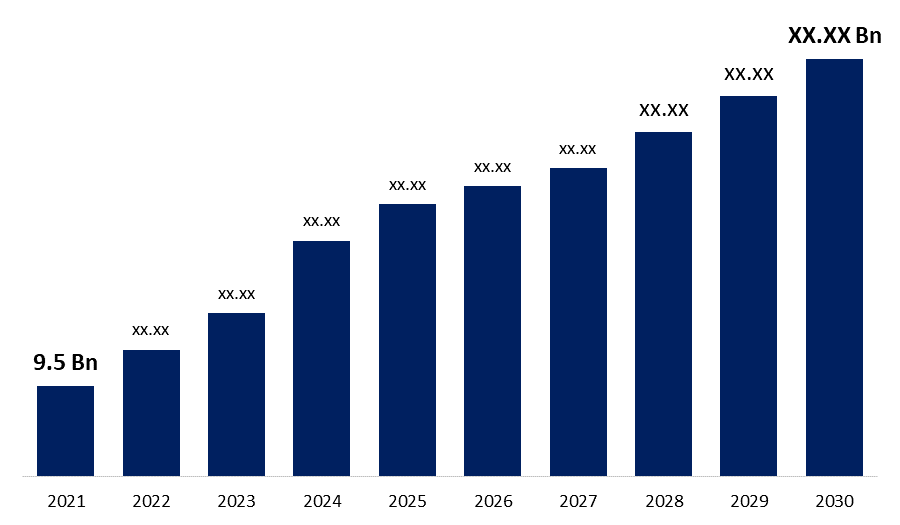 Get more details on this report -
Request Free Sample PDF
Numerous benefits provided by SBS waterproofing membrane such as high tensile strength, tear & puncture resistance,better elongation & recovery,accommodates substrate movements , and having a low temperature resistance are becoming major factors propelling the market growth. In addition, surge in demand of the SBS waterproofing membrane is mainly increasing from the chemical industry, which is further anticipated to boost the market growth. Furthermore, demand for SBS waterproofing membrane is growing tremendously due to rising infrastructure spending on electricity grids, water supply, power stations, roads, airports, railways, telecommunications networks, schools, bridges, and others. In addition, construction industry largely demands for high-performance materials which are lightweight, high-performance, strong, durable, and versatile.

However, volatile prices of SBS waterproofing membrane is becoming one of major factors limiting the overall growth of the market.Conversely, growing number of R&D activities is expected to provide a huge market opportunity for the key players operating in the SBS waterproofing membrane market.

TypeOutlook
The fiberglass reinforced (G Type)segment is expected to dominate the market share in 2020 of global SBS waterproofing membrane market. Asit is a form of fiber-reinforced plastic,it usually provides a flattened into a sheet, and it can be randomly arranged into a fabric, which is becoming one of major growth factors in the market. Moreover, it has an ability to get molded across multiple complex shapes and can be widely used in boats, aircraft, bathtubs, roofing, and other various applications. In addition, it has a major qualities such as lightweight, less brittle, and strong which is further promoting the growth of the type in the market during the forecast period.

Global SBS Waterproof Membrane Market Report Coverage
| Report Coverage | Details |
| --- | --- |
| Base Year: | 2021 |
| Market Size in 2021: | 9.5 billion |
| Forecast Period: | 2021-2030 |
| Forecast Period 2021-2030 CAGR: | 7.5% |
| Historical Data for: | 2017-2020 |
| No. of Pages: | 230 |
| Tables, Charts & Figures: | 124 |
| Segments covered: | By Product, By Application, By Region |
| Companies Covered: | Johns Manville, MBTechnology ,GAF, Baumerk, PlatinumRoofing.ca Ltd, BITUGULF (IIC), Fuhua Waterproofing Technology Co, Weifang Tianyuan Waterproof Material Co., Ltd, Soprema. |
| Growth Drivers: | 1)The fiberglass reinforced (G Type)segment is expected to dominate the market 2)The commercialsegment is expected to dominate the market |
| Pitfalls & Challenges: | Due to the increasing number of COVID-19 cases |
Get more details on this report -
Request Free Sample PDF
ApplicationOutlook
The commercialsegment is expected to dominate the market share in 2020 of global SBS waterproofing membrane market. This is attributed to the fact that SBS waterproofing membranehelps manufacturers to create a high durable and longer-lasting productand also providesalternative plastic or rubber properties. Moreover, as SBS waterproofing membraneprovides more flexible in comparison to the plastic, the commercial end users largely preferSBS waterproofing membraneas it has a capabilityof withstanding stresses formed by temperature fluctuation, wind,contractions, and expansions.Furthermore, several industries are availing such SBS waterproofing membraneproducts as it has an ability to withstand a wide temperature range and enhances a superior weather proofingwith a synthetic rubber modification. These factors a result accelerating the growth of SBS waterproofing membrane among commercial segment.

Regional Outlook
North AmericaSBS waterproof membranemarket is dominated by mining and construction end use industry. Moreover, surge in government investments across public works such as tunnels, manufacturing plants, bridges, and other institutes particularly in U.S. is becoming one of the major factors propelling the SBS waterproof membranemarket size in the region. Furthermore, growing consumer spending, increasing rents, and availability of financial support in terms of bank loans are together notably contributing factors towards SBS waterproof membranemarket.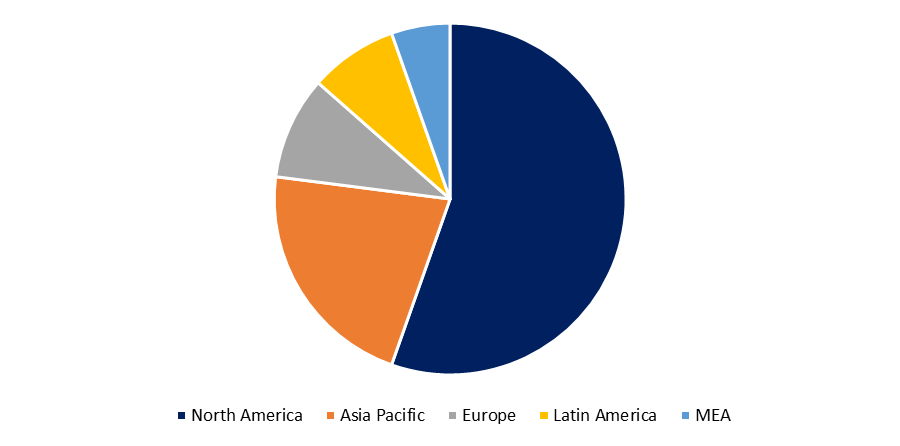 Get more details on this report -
Request Free Sample PDF
Asia Pacific is anticipated to grow at a highest CAGRin the SBS waterproof membraneduring the forecast period.Factors such as economic growth across major countries such as India & China has prominently accelerated the demand for better infrastructure, which is further driving the SBS waterproof membrane market in the region. Moreover, countries such as China and Singapore havea higher potential for construction projects, which further demands for SBS waterproof membranein the market. Government initiatives for infrastructural development &spending on residential &non-residential projects in countries such as Japan, China, India, Malaysia, and Thailand are anticipated to boost the demand for SBS waterproof membranemarket regional growth.

Key Companies &Recent Developments
Partnerships, strategic mergers, and acquisitions are expected to be the most successful strategies for industry participants to get speedy access to growing markets while also improving technological capabilities. For instance,in February 2017, Sika which is a chemicals company, engages in developing &producingof products for sealing, damping, bonding,reinforcing, and protecting in the building sector & motor vehicle industry.Sika acquired Bitbau Dorr, a waterproofing membrane manufacturer in order to from growth opportunities resulting from expansion of distribution channels and further enhances its customer base.

Market Segmentation of Global SBS Waterproof Membrane Market
By Type
Fiberglass Reinforced (G Type)
Polyster Reinforced (PY Type)
By Application
Need help to buy this report?