Global Railroad Equipment Market Size, Share & Trends, COVID-19 Impact Analysis Report, By Application (Railway, Subway, And Others), By Equipment (Caterpillar Sideboom, Caterpillar Track Loader, Caterpillar Wheel Loader, Caterpillar Excavator / Track Hoe, Hi-Rail Crane, Locomotive Service Truck (LST), And Others), And By Region (North America, Europe, Asia-Pacific, Latin America, Middle East, And Africa), Analysis And Forecast 2021 – 2030
Industry: Automotive & Transportation
---
REPORT FORMAT

---
RAILROAD EQUIPMENT MARKET: OVERVIEW
The Global Railroad Equipment Market Size was valued at USD 75 Billion in 2021, the market is projected to grow USD 93.80 Billion in 2030, at a CAGR of 3.06%. The demand for freight vehicles is significantly high in the Railroad Equipment manufacturing market. This demand is largely due to the rising fuel prices worldwide as it is the main source of work for the transportation industry. This has further shifted the trend of freight transport from trucks to rails. The profit in this particular industry depends solely on leases and long-term contracts with large railway companies. Large multinational companies have an advantage because of their ability to manufacture bulk goods in bulk and thus achieve economies of scale. The opportunities lie in investing in research and development, concentrating on product innovations, accelerating production, reducing prices and weight, and thus also ensuring the safety of passengers.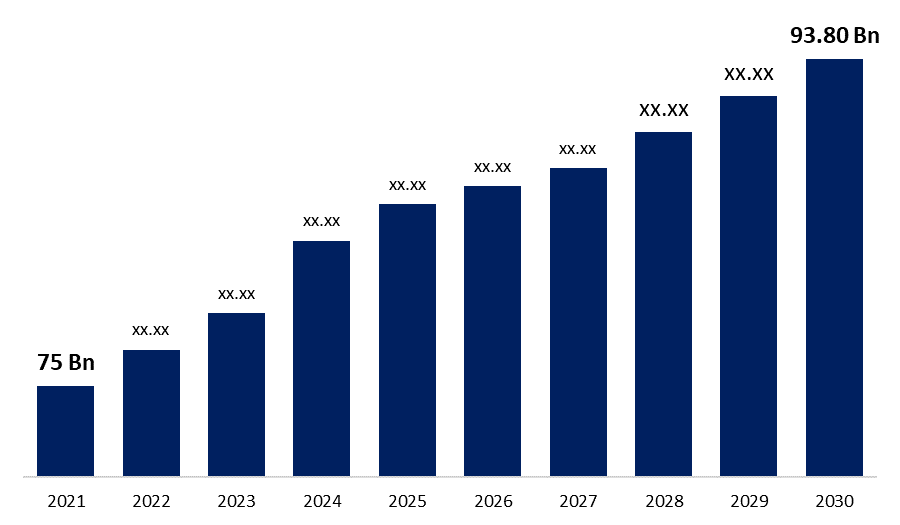 Get more details on this report -
Request Free Sample PDF
COVID-19 ANALYSIS
The COVID-19 outbreak will have a huge impact on global railroad equipment over the next several years because a large number of businesses that governments throughout the globe have deemed non-essential are currently inactive and suffering enormous losses. Through the end of 2021, this will have an impact on their tech spending. COVID-19 is also pushing various manufacturers to depend more heavily on digitalization and automation for long-term operations in order to decrease the cost effect of the pandemic and other potential economic crises. It is believed that the COVID-19 outbreak would have a brief effect before going away.

RAILROAD EQUIPMENT MARKET: TREND
The Rapid Adoption of IoT and Safety in Railways
The railway industry is in a position where it is able to exploit the opportunities created by the Internet of Things (IoT) and enabling communication technologies under the paradigm of Internet of trains. These technologies enabled to have better safety for railways and passengers as well as have smart ticketing, passenger infotainment, rail analytics, and dynamic route scheduling and planning services. These technologies also control the railway equipment to reduce downtime and disruption of service. The development across the globe open to adopt various technologies and technical innovation has risen the use of IoT in railway industry too. The IoT enables rail operators to leverage internet-connected communication devices installed across infrastructure and rolling stock to increase safety. The rapid adoption of IoT and safety in railways will drive market growth in upcoming years.

RAILROAD EQUIPMENT MARKET: DRIVERS
Rise in Demand of Public Transport by the Government Drive Market Growth
Transport is essential for the economic and social development of all countries and for supporting regional and global cooperation and the economy. In the past, the development of a country's transport sector was an indicator of its economic well-being and success. Adequate, efficient and effective inland transport systems are essential for access to markets, employment, education and basic services, which are crucial for poverty reduction. At the same time, traffic is an important driver of growing global energy demand and has a significant ecological footprint. Efficient transport is an important component of economic development on a global and national level. The availability of means of transport affects global development patterns and can stimulate or hinder economic growth in individual countries and offer the opportunity to expand size and scope savings.

RAILROAD EQUIPMENT MARKET: RESTRAIN
High Initial Cost Investment in Railways Limit Market Growth
The manufacturing of railway equipment requires high initial cost on production of equipment that need raw materials and skilled labor force. This investment sometime exceeds the actual sales cost of the railway equipment such as rolling stock, railway infrastructure, locomotives, passenger rail cars, freight rail cars, and other parts.

RAILROAD EQUIPMENT MARKET: SEGMENTATION
The global Railroad Equipment Market is segmented by Application (Railway, Subway, and Others), Equipment (Caterpillar Sideboom, Caterpillar Track Loader, Caterpillar Wheel Loader, Caterpillar Excavator / Track Hoe, Hi-Rail Crane, Locomotive Service Truck (LST), and Others), and Region (North America, Europe, Asia-Pacific, Latin America, and the Middle East and Africa).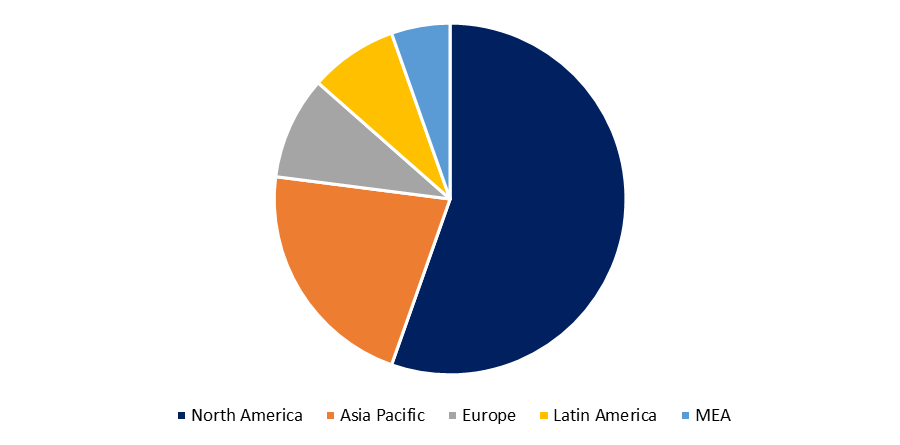 Get more details on this report -
Request Free Sample PDF
SEGMENTATION: BY REGION
Based on the Region, the Global Railroad Equipment Market is categorized into North America, Europe, Asia-Pacific, Latin America, the Middle East and Africa.

The Asia Pacific region is anticipated to grow over the next few years of global Railroad Equipment Market owing to the growth is mainly due to effective policies and large investments by leading companies and governments. Brazil, China, and India have been identified as emerging markets in the Asia-Pacific region. The increase in domestic consumption, the demand for freight transport, and the growth of passengers are also some of the main factors for the growth of the market in these regions. Large investments from well-known manufacturing companies would boost demand for Railroad Equipment across Asia-Pacific.

RAILROAD EQUIPMENT MARKET: KEY PLAYERS
Wabtec
Greenbrier
Progressive Rail Locomotive
Trinity Industries
ALSTOM
Bombardier
Mitsubishi Electric Corporation
Hitachi Rail STS, Ltd
Others

RAILROAD EQUIPMENT MARKET: RECENT DEVELOPMENT
February 2019- GE has completed its merger with Wabtec for USD 2.9 Billion in cash and nonvoting convertible preferred stock from Wabtec.
March 2021- The Canadian Pacific Railway and the Kansas City Southern Railway, two of the seven Class I railways in the United States, have announced a merger agreement. According to the proposed agreement, Canadian Pacific would acquire Kansas City Southern in a stock and cash transaction.

RAILROAD EQUIPMENT MARKET: REPORT OVERVIEW
The scope of the report includes a detailed study of regional markets for Global Railroad Equipment Market. The Global Railroad Equipment Market is segmented by Application, Equipment, and Region. It reveals the market situation and future forecast. The study also covers the significant data presented with the help of graphs and tables. The report covers information regarding the competitive outlook including the market share and company profiles of the key participants operating in the Global Railroad Equipment Market.

SEGMENTATION
By Application
By Equipment
Caterpillar Sideboom
Caterpillar Track Loader
Caterpillar Wheel Loader
Caterpillar Excavator / Track Hoe
Hi-Rail Crane
Locomotive Service Truck (LST)
Others
By Region
North America- U.S., Mexico, Canada
Europe- UK, France, Germany, Italy, Spain, Rest of Europe
Asia-Pacific- China, Japan, India, South Korea, Rest of Asia Pacific
South America- Brazil, Argentina, Colombia, Rest of South America
The Middle East and Africa- GCC, South Africa, Rest of Middle East & Africa
Need help to buy this report?