Global OPC Server Market Size, Share & Trends, COVID-19 Impact Analysis Report, By Server Type (OPC DA (Data Access) Servers, OPC HDA (Historical Data Access) Servers, OPC A&E (Alarms and Events) Servers, and OPC UA (United Architecture) Servers), By Industry Vertical (Pharmaceuticals, Food, Oil & Gas, Power & Energy, Chemicals, Water/WasteWater Management, and Others), By Application (Data Transportation, Process and Quality Control, Device Diagnostics, Condition Monitoring, Asset Management, and Others), and By Region (North America, Europe, Asia-Pacific, Latin America, Middle East, and Africa), Analysis and Forecast 2021 - 2030
Industry: Information & Technology
---
REPORT FORMAT

---
MARKET: OVERVIEW
The Global OPC Server Market was valued at USD 13.20 billion in 2021 and is expected to reach USD 21.12 billion by 2030, growing at a CAGR of 6.3% during 2021-2030. OPC is a widely used industrial communication protocol that allows data to be exchanged freely between devices and control software from different vendors. An OPC server may send data from PLCs on the factory floor, RTUs in the field, HMI stations, and software applications on desktop PCs. The OPC server is a program that converts a PLC's hardware communication protocol to the OPC protocol. A program that links to hardware, such as a graphical user interface, is known as OPC client software (GUI). As a result of the OPC server, technology suppliers and end-users have been able to collaborate more effectively. OPC server has aided automation companies in developing completely open solutions, giving consumers additional options in their automation applications.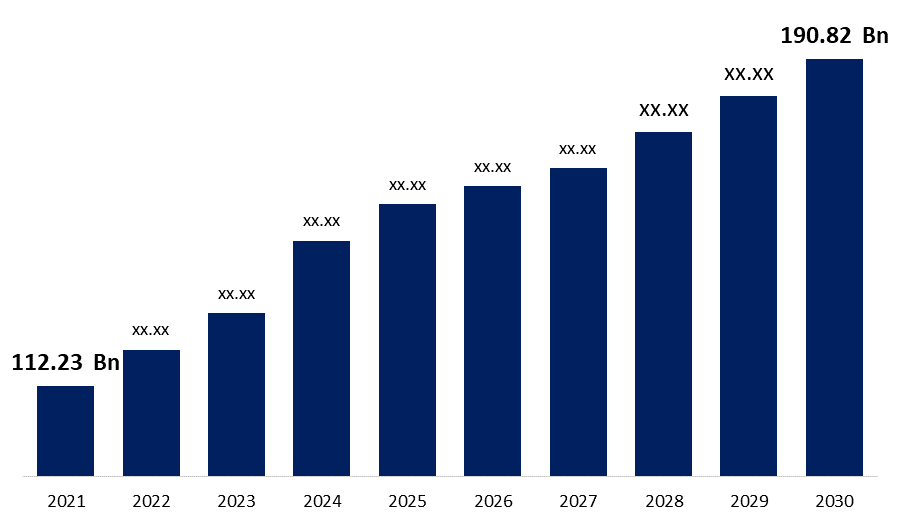 Get more details on this report -
Request Free Sample PDF
The introduction of the 5G mobile communications standard has increased M2M communication capabilities, building automation, and other wireless network solutions such as modular programming and virtual private networks, which are expected to fuel the OPC Server Market. As a result, the rising demand for faster, scalable, secure, and resilient interoperable communication protocols for a variety of industrial automation processes, as well as rapid digitalization across a variety of industry verticals, are expected to propel the OPC Server Market forward.

COVID-19 ANALYSIS
In the IT sector, there have been technological advancements, most notably the increased usage of environmentally friendly technologies in recent years. Skill training and managerial training are required for businesses and workers to adapt to such developments. The IT industry also plays an important part in post-crisis recovery efforts. COVID-19 is radically changing the way work, from sending people home in droves to limiting in-person professional encounters. As a result, workforce automation, which has been increasing in recent years, appears to be set to increase.

MARKET: TREND
Growing Adoption of OPC UA Across Globe Propel Market Growth
OPC UA (United Architecture) to create products that will eventually be used to expand across facility control and the MES domain in a standardized and uniform manner for smart factories. It will be utilized in the integrated engineering business to provide server-side device modeling and Meta information exchange functions, as well as client-side data collection, monitoring, analysis, and control functions. It would also be used to collect large amounts of data to build models for analysis and forecasting to fulfill the newest industrial requirements of IoT, Cloud, and Big Data. The greater advantage of the OPC-UA in OPC technology is expected to boost the OPC Server market in the forecast period.

Global OPC Server Market Report Coverage
| Report Coverage | Details |
| --- | --- |
| Base Year: | 2021 |
| Market Size in 2021: | USD 13.20 Billion |
| Forecast Period: | 2021 - 2030 |
| Forecast Period 2021 - 2030 CAGR: | 6.3% |
| 2030 Value Projection: | USD 21.12 Billion |
| Historical Data for: | 2017-2020 |
| No. of Pages: | 180 |
| Tables, Charts & Figures: | 118 |
| Segments covered: | By Server Type, By Industry Vertical, By Application, By Region, COVID-19 Impact Analysis |
| Companies Covered: | Takebishi Corporation, Kepware, Siemens, Emerson, Softing Industrial Automation, Hitachi, Ltd, Panasonic, Omron Corporation, ABB, Yokogawa Electric Corporation, Matrikon, Cogent Real-Time Systems, Inc. |
| Growth Drivers: | 1). Growing Adoption of OPC UA Across Globe Propel Market Growth. 2) Growing Uses of Web-Based HMIS Drive Market Growth. |
| Pitfalls & Challenges: | The challenge for the OPC Serve market is the lack of skilled labor to maintain security |
Get more details on this report -
Request Free Sample PDF
MARKET: DRIVERS
Growing Uses of Web-Based HMIS Drive Market Growth
The future human-machine interaction will be significantly more interactive. Wearable gadgets' growing popularity in the consumer market, which is growing at a rate of over 16 percent, will be reflected in the manufacturing industry. This is also owing to government legislation promoting industrial automation, such as Italy's National Industry 4.0 Plan, Germany's I40 plan, and Japan's Connected Industries Plan, all of which list arable devices as one of the technologies that will be susceptible to hyper-depreciation. Operators, for example, will almost certainly wear bracelets that notify them of alerts with a specific code so that they may intervene quickly. The demand for HMI will be driven by the rising usage of these solutions.

The rising digital world is a primary aspect driving the market's global business expansion. Customers benefit from Industry developments such as the Internet of Things and smartphone voice assistants. Another factor that fuels market growth is the manufacture of robots using Industry. These are the major factors boosting the OPC Server market.

MARKET: RESTRAINT
Lack Of Professionals
The challenge for the OPC Serve market is the lack of skilled labor to maintain security. The rapid advancement of technology and the requirement for relevant job experience to gain acceptance in various industries is creating a huge demand for skilled workers. The enormous need for software solutions for every imaginable application, as well as many types of development platform challenges, necessitates knowledge. However, there is a significant skills deficit in the industrial networking community, which creates a difficult situation in the IT business. Currently, many firms are having difficulty finding enough open-source skilled experts to manage improved operating systems, which is stifling the OPC Server Market's growth.

MARKET: SEGMENTATION
The Global OPC Server Market is segmented by Server Type, Industry Vertical, Application, and Region. Based on the Server Type, the market is categorized into OPC DA (Data Access) Servers, OPC HDA (Historical Data Access) Servers, OPC A&E (Alarms and Events) Servers, and OPC UA (United Architecture) Servers. Based on Industry Vertical, the market is categorized into Pharmaceuticals, Food, Oil & Gas, Power & Energy, Chemicals, Water/WasteWater Management, and Others. Based on Application, the market is categorized into Data Transportation, Process and Quality Control, Device Diagnostics, Condition Monitoring, Asset Management, and Others. Based on the Region, the market is categorized into North America, Europe, Asia-Pacific, Latin America, and the Middle East and Africa.

MARKET SEGMENTATION: BY REGION
Based on the Region, the OPC Server Market is categorized into North America, Europe, Asia-Pacific, Latin America, and the Middle East and Africa.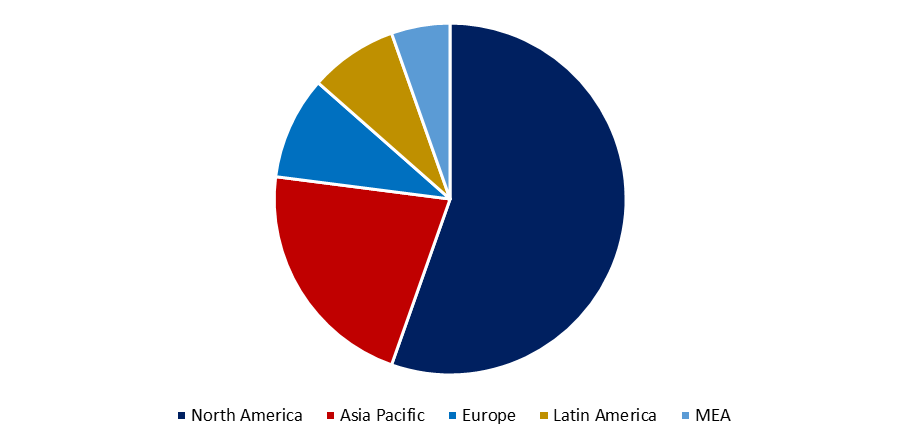 Get more details on this report -
Request Free Sample PDF
The North America region is dominating the market share of the global OPC Server Market owing to the early adoption of advanced technologies like IoT-enabled devices and machine-to-machine solutions as well as the existence of significant industrial firms in wireless connectivity. Cost-effectiveness, a small IT investment, seamless interfaces, and accessibility are a few of them. Due to the existence of players that provide cutting-edge solutions and make significant investments in solutions like payroll administration, managed marketing services, and analytics, the North American market is likely to remain dominant in 2020 and throughout the forecast period. However, the Asia Pacific region is anticipated to grow at the highest CAGR during the forecast period owing to the rising expansion of infrastructure facilities, and the rising number of internet users in the Asia Pacific region is anticipated to drive market expansion. The opportunities for IoT-connected devices have increased due to the continued demand for cutting-edge manufacturing technologies, cutting-edge automation software, and potential government investments related to the development of businesses in Singapore, China, Japan, and India.

MARKET: COMPETITIVE LANDSCAPE
The main strategies used by participants in the OPC Server Market are product launches, acquisitions, and R&D initiatives. ABB Ltd., Advanced Industrial Automation Group, Emerson Electric Company, General Electric, Infineon Technologies AG, National Instruments, ICONICS, Rockwell Automation, Inc., Schneider Electric SE, Siemens AG, and many others are among the top 10 OPC-UA Network market players.

MARKET: RECENT DEVELOPMENT
November 2019- The Takebishi DeviceXPlorer OPC Server will be integrated with ICONICS' own OPC-based automation software solutions as part of a contract the company signed with Takebishi Corporation. ICONICS will also offer advanced industry 4.0 web-enabled OPC UA solutions for various manufacturing, energy, industrial, and building automation operations.
March 2019- Mitsubishi bought Iconics to broaden the capabilities of its Edge Cross edge computing platform and change the face of industrial automation. Mitsubishi bought Iconics' HMI, SCADA, IoT, analytics, mobile, and cloud solutions to bolster its software portfolio and provide comprehensive technical capabilities throughout the manufacturing and building automation markets. The latest standards, including the pub/sub model, OPC UA TSN, and other OPC UA specification solutions, are also supported by this strategic purchase.
MARKET: KEY PLAYERS
Takebishi Corporation
Kepware
Siemens
Emerson
Softing Industrial Automation
Hitachi, Ltd
Panasonic
Omron Corporation
ABB
Yokogawa Electric Corporation
Matrikon
Cogent Real-Time Systems, Inc.
SCOPE OF THE REPORT
The scope of the report includes a detailed study of regional markets for the Global OPC Server Market. The report covers the Global OPC Server Market segmented by server type, industry vertical, and application. It reveals the market situation and future forecast. The study also covers the significant data presented with the help of graphs and tables. The report covers information regarding the competitive outlook including the market share and company profiles of the key participants operating in the Global OPC Server Market.

Need help to buy this report?