Global Mobile Health Vehicle Market Size, Share & Trends, COVID-19 Impact Analysis Report, By Type (Trailers, Trucks, Bus, and Vans), By Application (Primary Care, Intensive Care, Dental Care, and Medical Imaging), and By Region (North America, Europe, Asia-Pacific, Latin America, and the Middle East and Africa), Analysis and Forecast 2021 – 2030
Industry: Healthcare
---
REPORT FORMAT

---
MOBILE HEALTH VEHICLE MARKET: OVERVIEW
Mobile Medical Vehicles are custom-built medical clinics that use integrated technology to ensure that a wider population has access to medical care. According to the World Health Organization, mobile medical vehicles are sent to underserved areas that are cut off from medical care. According to the WHO, demand for these vehicles is steadily increasing as a result of their multiple advantages. Mobile Health Map is a research community with the purpose of evaluating and demonstrating the impact of mobile clinics. The following are the most recent facts and insights gather from Mobile Health Map, demonstrating how mobile health clinics are playing an increasingly important part in the American healthcare system. These programs have positive patient outcomes, high returns on investment, and reach underserved groups that would otherwise be unable to obtain healthcare. In the last decade, the way people in the United States obtain health care have changed dramatically. It's critical to understand the role of mobile health practitioners as the health-care system evolves. The estimated 2000 mobile clinics that are an important part of the health-care system help to ensure that millions of people have access to care while also advancing health fairness.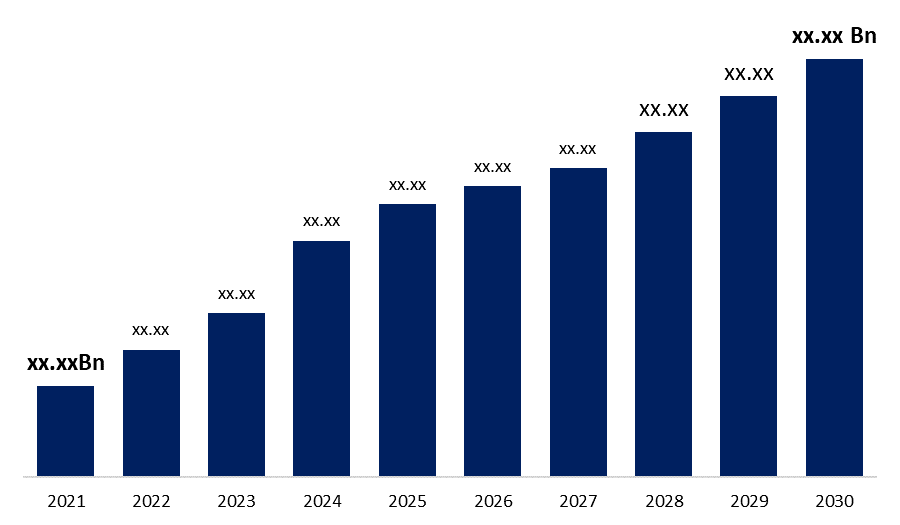 Get more details on this report -
Request Free Sample PDF
COVID-19 ANALYSIS
The Covid-19 pandemic has exposed the flaws in healthcare systems, and the repercussions have disproportionately afflicted the poor. As public health officers strive to improve health outcomes across the board, they assess the array of tools at disposal and consider solutions for the underserved. This is an opportunity to ensure that aspects that address the social determinants of healthcare are recognized, and the disadvantage are no longer left behind, as refashion healthcare in the aftermath of this disaster. The mobile health clinic is one such solution. Healthcare solutions must increasingly be patient-centric, ensuring that barriers to good health are eliminated and care is successfully delivered to those who need it. The mobile health vehicles had remained another consideration as healthcare distribution points before to Covid-19, and as a result, there is relatively little evidence on their combined impact on health outcomes. Legacy systems haven't been subjected to the evolutionary pressures that would lead to widespread adoption of alternative health delivery models, especially when those models are primarily aimed at vulnerable and rural people.

MOBILE HEALTH VEHICLE MARKET: TREND
Growing Need of Emergency Health Services Boost Market Growth
Mobile Health Vehicles might be a specialized care clinic that use cutting-edge technology to make treatment more accessible to a larger audience. According to the World Health Organization, mobile health vehicles are sent to disadvantaged region communities that are far from medical facilities. According to the United Nations organization, the demand for these cars is continuing to rise as a result of a variety of factors. Mobile health care could be a reaction to a population living in distant and troubled places, when their communities are cut off from thought services due to geography and climate. Mobile hospitals are not a new concept, and their widespread use, from military field hospitals to charity and large disaster tent communities, demonstrates how important they are. The incidence of accidents is increasing and there are need of the emergency services this is another reason that can expected to boost the mobile health vehicle market in the forecast period.

MOBILE HEALTH VEHICLE MARKET: DRIVERS
Cost Saving Benefits to Poor Community in Remote Area Drive Market Growth
Many relief and welfare organizations, including the WHO, the United Nations High Commissioner of Refugees (UNHCR), the United Nations (UN), and others, use mobile health units to reach the most inaccessible patients. Mobile medical units are a resource that provides these groups with flexible and convenient treatment alternatives in these afflicted locations. According to a collaborative study conducted by Mobile Health Map, investing in a mobile medical vehicle can save up to $12 for every $1 invested. Due of their cost-effective services, these are gaining popularity in the United States. According to the statistics gathered, mobile clinics are primarily used by children's 42 percent of visitors are under 18 and minorities 40 percent of visitors are Latino/Hispanic and 30 percent of visitors are African-American

The Health Consortium is a well-established network of rural health and human service providers that has been designing and implementing programs to increase health care access to rural population. The objective of the Health Consortium is to foster innovative collaboration in order to improve the health of residents. The mobile health vehicles provide service in the remote areas and which is a cost-effective service. Hence, the demand of the mobile health vehicles is increases. These are the factors that can drive the growth of the mobile health vehicles in the forecast period.

Global Mobile Health Vehicle Market Report Coverage
| Report Coverage | Details |
| --- | --- |
| Base Year: | 2021 |
| Forecast Period: | 2021-2030 |
| Historical Data for: | 2017-2020 |
| No. of Pages: | 245 |
| Tables, Charts & Figures: | 118 |
| Segments covered: | COVID-19 Impact Analysis Report, By Type, By Application, By Region |
| Companies Covered: | Matthews Specialty Vehicle, MedCoach, Mobile Specialty Vehicles, Summit Bodyworks, LDV, Startracks Medical, Legacy Transportation, ADI Mobile Health, Odulair, Imagi-Motive, Mobile Healthcare Facilitie, La Boit Specialty Vehicles, Matthews Specialty Vehicles. |
| Growth Drivers: | 1)The Global Mobile Health Vehicle Market the market has been bifurcated into type, and applications. |
| Pitfalls & Challenges: | COVID-19 has the potential to impact the global market |
Get more details on this report -
Request Free Sample PDF
MOBILE HEALTH VEHICLE MARKET: RESTRAINT
Problems Associated Due to Travelling Barriers
Access to healthcare is frequently noted as being hampered by transportation issues. Rescheduled or missed visits, delayed care, and missing or delayed prescription use are all caused by transportation constraints. These implications may result in poorer chronic illness management and, as a result, lower health outcomes. Due to substantial heterogeneity in both research populations and transportation barrier metrics, the importance of these barriers is questionable based on existing literature. Collaboration among health policymakers, urban planners, and transportation specialists could lead to innovative solutions that address mobility barriers to health care access while taking patient health, cost, and efficiency into account. Such collaboration could also lead to studies in areas where there is a gap in knowledge, such as transportation policy and its impact on health outcomes other than injury prevention. Prior research could potentially be used to drive actions and public policy through these collaborations.

MOBILE HEALTH VEHICLE MARKET: SEGMENTATION
The Global Mobile Health Vehicle Market the market has been bifurcated into type, and applications. Based on the type, the market has been segmented into trailer, trucks, bus, and vans. Based on the applications market is characterized by primary care, intensive care, dental care, medical imaging, and others. Based on the region, the market is categorized into North America, Europe, Asia-Pacific, Latin America, and the Middle East and Africa.

MOBILE HEALTH VEHICLE MARKET: BY REGION
Based on the Region, the Mobile Health Vehicle Market is categorized into North America, Europe, Asia-Pacific, Latin America, and the Middle East and Africa.

North America dominated the Mobile Health Vehicle market owing to a variety of factors such as rising healthcare expenditure, increasing incidences of chronic diseases, an aging population, and well-developed network infrastructure. Furthermore, favorable government initiatives and the growing adoption of mobile healthcare applications are fueling the region's demand for Mobile Health Vehicle services. Furthermore, the region's rising burden of cardiovascular diseases is driving the demand for real-time monitoring. The availability of mHealth apps that can provide real-time information about cardiovascular health can help to prevent major health problems and lower the death rate from sudden cardiac arrest.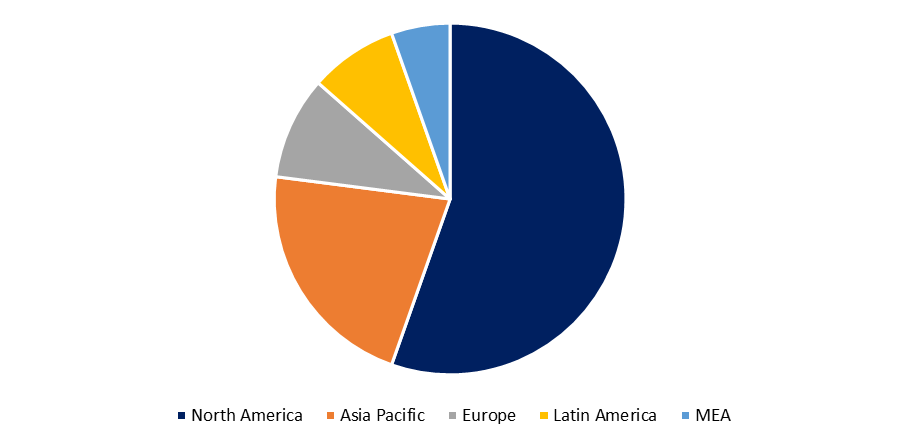 Get more details on this report -
Request Free Sample PDF
MOBILE HEALTH VEHICLE MARKET: COMPETITIVE LANDSCAPE
The market for mobile health vehicle market is very crowded with both small and big competitors. The market seems to be moderately concentrated, and the big players mostly use product innovation and mergers & acquisitions to increase their market share and keep one step ahead of the competition. The high competition among existing players is due to rising demand for technologically advanced mobile health platforms and services. Growing acceptance and awareness of healthcare application adoption is likely to provide opportunities for new players to enter in the coming years.

MOBILE HEALTH VEHICLE MARKET: KEY PLAYERS
Matthews Specialty Vehicles
MedCoach
Mobile Specialty Vehicles
Summit Bodyworks
LDV
Startracks Medical
Legacy Transportation
ADI Mobile Health
Odulair
Imagi-Motive
Mobile Healthcare Facilitie
La Boit Specialty Vehicles
SCOPE OF THE REPORT
The reports also assist in understanding the dynamic and structure of the Mobile Health Vehicle market. The study serves as an investor's guide with its clear representation of competitive analysis of key competitors by product, price, financial condition, product portfolio, growth plans, and regional presence in the market for Mobile Health Vehicle. The report covers information regarding the competitive outlook including the market share and company profiles of the key participants operating in the Global Mobile Health Vehicle Market.

Need help to buy this report?