Global Infusion Pharmacy Management Market Size, Share & Trends, COVID-19 Impact Analysis Report, By Type (Antibiotics, Antimicrobial, Pain Management, Enteral Nutrition, and Others), By Diseases (Diabetes, Cancer, Pain Related Diseases, and Others), By Application (Hospital and Clinic, Ambulatory Surgical Centers, and Home Care), and By Region (North America, Europe, Asia-Pacific, Latin America, and the Middle East and Africa), Analysis and Forecast 2021 – 2030
Industry: Healthcare
---
REPORT FORMAT

---
MARKET: OVERVIEW
Infusion therapy is the intravenous infusion of medication directly into the bloodstream for immediate pain relief or when a patient is unable to swallow medication. The medication is administered via catheter or needle, and the therapy is performed at home. Infusion therapy is commonly used to treat cancer, GI illnesses, heart failure, chronic pain, immune system problems, and other ailments. Infusion therapy is also used to treat diseases such as rheumatoid arthritis, Crohn's disease, immunological deficiencies, hemophilia, and multiple sclerosis. As a result, the expansion of infusion therapy's application areas presents a tremendous opportunity for businesses to expand their services. As a result, the global infusion treatment market is anticipated to expand.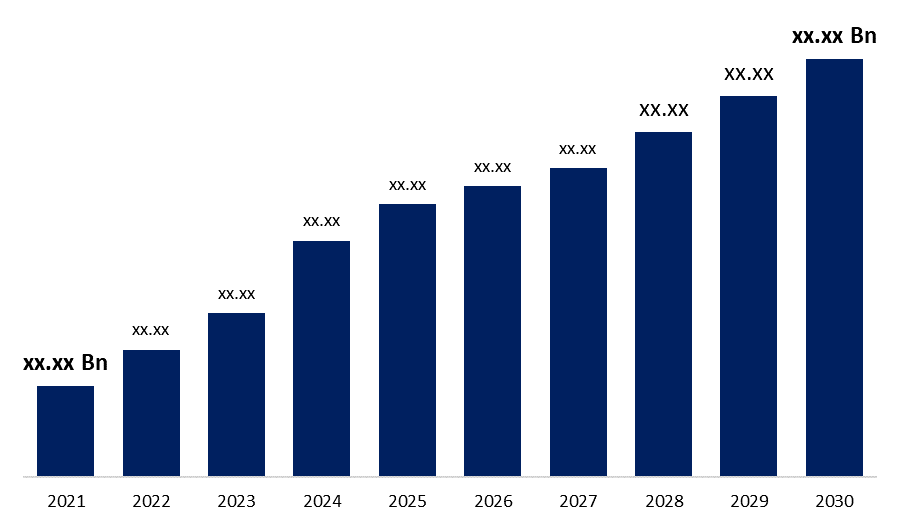 Get more details on this report -
Request Free Sample PDF
Infusion therapy includes administrative services, patient education services, care coordination services, and pharmacy services. These factors contribute to the global market's expansion. The infusion market in the United States is growing at a 5-7 percent annual rate. The top five suppliers control nearly half of the market in the United States. BioScrip and Option Care are the two largest providers in the United States.

COVID-19 ANALYSIS
Many home infusion pharmacies help patients transition from inpatient to home living. This has been emphasized even more by the coronavirus. This demonstrates the specialty pharmacies' continued engagement as frontline health care providers during the coronavirus illness 2019 (COVID-19) pandemic. Although many patients benefit from access to pharmacists in a variety of settings, the home infusion pharmacy arena is often overlooked, despite being a critical component of the health-care equation during the pandemic. This type of home infusion pharmacy specializes in sterile medication compounding and care for patients with acute or chronic diseases, including parenteral administration of biologics, medications, and nutritional mixtures via catheters, needles, or both. These pharmacies frequently offer professional pharmacy services, care coordination, infusion nurse services, supplies, and equipment.

MARKET: TREND
Advancement In Home-Based Infusion Services, Which Allows Patients To Avoid Hospitalization Or Nursing Home Care.
Home health care is a term that describes services that are delivered in a person's home to help them cope with a medical condition. These services can be "skilled" (given by a nurse or a physical, occupational, or speech therapist) or "unskilled" (delivered by a volunteer) (provided by a home health aide, social worker or volunteer). Homecare is for persons who are unable to leave their homes.

Infusion pharmacy management systems are utilized in a variety of settings, including hospitals, clinics, ambulatory surgery centers, and home care. Various institutions, such as hospitals, agencies, community pharmacies, and specialist infusion corporations, provide home care infusion services. Infusion therapies, specialty pharmacy services, ambulatory infusion center services, home health nursing, private duty nursing, respiratory equipment and clinical respiratory services, hospice services, home medical equipment and supplies, and enteral products and supplies are just a few of the services offered by home infusion pharmacies.

MARKET: DRIVERS
The rise in number of Americans is looking for long term care services in the home
The downsides of hospital-based clinics include cost, as they are the most expensive choice for infusion, as well as patient annoyance. Inconvenience may be exacerbated if a clinic's hours of operation are limited, resulting in lengthier wait times for treatment appointments. Freestanding infusion clinics, on the other hand, may be somewhat more convenient than hospital-based clinics because they are scattered across the community and also cost less. These site alternatives, if not linked with the patient's primary oncology team, might result in fragmented care due to communication issues amongst care teams. The cheaper cost of home infusion compared to hospital-based clinics is a distinct benefit, albeit the cost is roughly the same as that of freestanding infusion clinics. Because of the ease of being able to get infusions at home, this option is preferable to standalone infusion clinics, which necessitate transportation issues.

Global Infusion Pharmacy Management Market Report Coverage
| Report Coverage | Details |
| --- | --- |
| Base Year: | 2021 |
| Forecast Period: | 2021-2030 |
| Historical Data for: | 2017-2020 |
| No. of Pages: | 200 |
| Tables, Charts & Figures: | 120 |
| Segments covered: | COVID-19 Impact Analysis Report, By Type, By Application, By Region |
| Companies Covered: | ARJ Infusion Services, Accredo Health Group, CarepathRx, Citus Health, BD, Brightree, CareCentrix, Inc., CVS Health, ContinuumRx, Healix Infusion Therapy, Ivenix, Inc., MedicoRx, Managed Health Care Associates, Inc., McKesson Corporation, Option Care Health Inc., OptumRx, Inc., WellSky. |
| Growth Drivers: | 1)The Global Infusion Pharmacy Management Market is segmented by Type, Disease, Application, and Region. |
| Pitfalls & Challenges: | COVID-19 has the potential to impact the global market |
Get more details on this report -
Request Free Sample PDF
MARKET: RESTRAINT
Infusion pharmacy systems are expensive, and the industry has a scarcity of skilled professionals.
The expense of an infusion pharmacy system, as well as the scarcity of experienced professionals to manage such a system, are some of the challenges that must be addressed for future growth. Antibiotics, antimicrobials, pain treatment, enteral nutrition, and other types of infusion pharmacy management exist. The most common form of infusion pharmacy management is pain management infusion pharmacy. Because it necessitates more skilled nursing facilities, home care infusion pharmacy management is more expensive than hospital infusion pharmacy administration. Governments in several nations are taking the initiative to include infusion pharmacy management in both public and commercial insurance coverage.

MARKET: SEGMENTATION
The Global Infusion Pharmacy Management Market is segmented by Type, Disease, Application, and Region. Based on the Type, the market is categorized into Antibiotics, Antimicrobial, Pain Management, Enteral Nutrition, and Others. Based on the Diseases, the market is categorized into Diabetes, Cancer, Pain Related Diseases, and Others. Based on the Application, the market is categorized into Hospital and Clinic, Ambulatory Surgical Centers, and Home Care. Based on the Region, the market is categorized into North America, Europe, Asia-Pacific, Latin America, and the Middle East and Africa.

MARKET SEGMENTATION: BY REGION
Based on the Region, the Infusion Pharmacy Management Market is categorized into North America, Europe, Asia-Pacific, Latin America, and the Middle East and Africa.

North America is expected to dominate the infusion pharmacy management market over the forecast period because of its extensive healthcare infrastructure, Western Europe dominates the infusion pharmacy management market after North America. However, increased pharmacy management companies in Germany and the United Kingdom will drive the growth of the European infusion pharmacy management market. Because of the growing geriatric population in the APEJ region, India and China are the leading markets for infusion pharmacy management. The Middle East and Africa, as well as Latin America, are expected to have the slowest growth in the infusion pharmacy management market during the forecast period.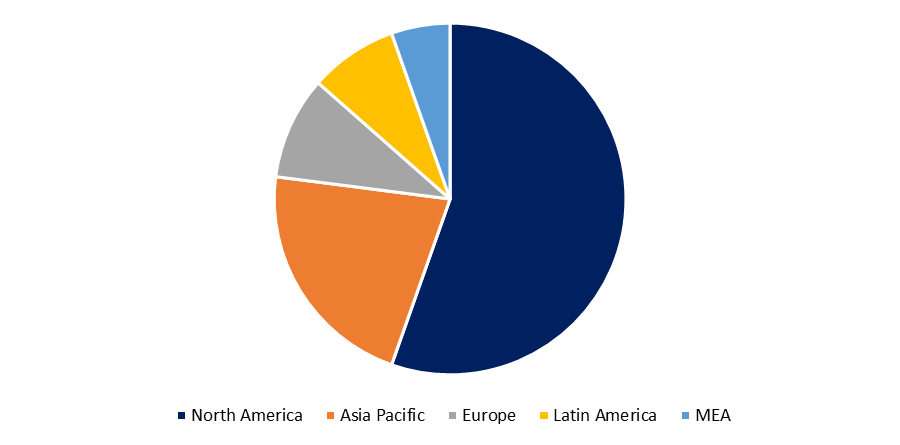 Get more details on this report -
Request Free Sample PDF
MARKET: COMPETITIVE LANDSCAPE
The companies operating in this industry are focusing towards on efficient growth, improvement of operational efficiency and productivity, achieving high safety standards, and focus on maintaining sustainable development. The players are focusing towards securing leading position in this industry. They are continuously looking for the opportunity to reinforce their competitive advantage. To meet high market share, and developing socially responsible business company are identifying various strategic pillars such as mergers & acquisition, new product launch, product enhancement, and others.

MARKET: RECENT DEVELOPMENT
December 2020 - CarepathRx, a leader in pharmacy and medication management solutions for vulnerable and chronically ill patients, has announced a partnership with UPMC's Chartwell subsidiary that will increase patient access to innovative specialty pharmacy and home infusion services.
April 2020- Citus Health, a provider of post-acute mobile technology workflow management solutions, announced a partnership with Virtue Technologies. The collaboration will provide home infusion and specialty pharmacy providers with easy access to the VirtueScript electronic delivery and notification system via the Citus Health platform, resulting in increased staff efficiency and patient satisfaction.
MARKET: KEY PLAYERS
ARJ Infusion Services
Accredo Health Group
CarepathRx
Citus Health
BD
Brightree
CareCentrix, Inc.
CVS Health
ContinuumRx
Healix Infusion Therapy
Ivenix, Inc.
MedicoRx
Managed Health Care Associates, Inc.
McKesson Corporation
Option Care Health Inc.
OptumRx, Inc.
WellSky
Others
SCOPE OF THE REPORT
The reports also assist in understanding the dynamic and structure of the infusion pharmacy management market. The study serves as an investor's guide with its clear representation of competitive analysis of key competitors by product, price, financial condition, product portfolio, growth plans, and regional presence in the market for Infusion Pharmacy Management.

Need help to buy this report?