Global Concierge Services Market Size, Share & Trends, COVID-19 Impact Analysis Report, By Type (Lifestyle Concierge, Medical Concierge, Business Concierge, and Others), By End User (Corporate, and Personal), By Operation (Membership Packages and On Demand), and By Region (North America, Europe, Asia-Pacific, Latin America, and the Middle East and Africa), Analysis and Forecast 2021 – 2030
Industry: Consumer Goods
---
REPORT FORMAT

---
CONCIERGE SERVICES MARKET: OVERVIEW
The Global Concierge Services market was valued at USD 750.80 Million in 2021 while post COVID the revenue is projected USD 1190.89 Million by 2030. During the period of 2021-2030 the CAGR will be expected to be of 6.10%. Concierge service providers assist businesses in providing superior customer service and contribute to the establishment's success. Working as a successful Concierge necessitates a wide range of abilities, including client needs assessment, customer satisfaction assessment, service orientation, and clerical proficiency. In the hospitality industry, service management is becoming the new paradigm. Through innovative concierge or personalized services, hospitality establishments provide services to meet the needs and experiences of customers. Hospitality managers see their hospitality offerings as service offerings carried out within a framework of human relationships. Today's concierge's role is to join the hotel family and provide customer satisfaction. The services provided range from feedback on hotels/restaurants to recommendations on good places to see/visit, upcoming events, and the cheapest airport/accommodation/taxi that can use, all provided by local guide.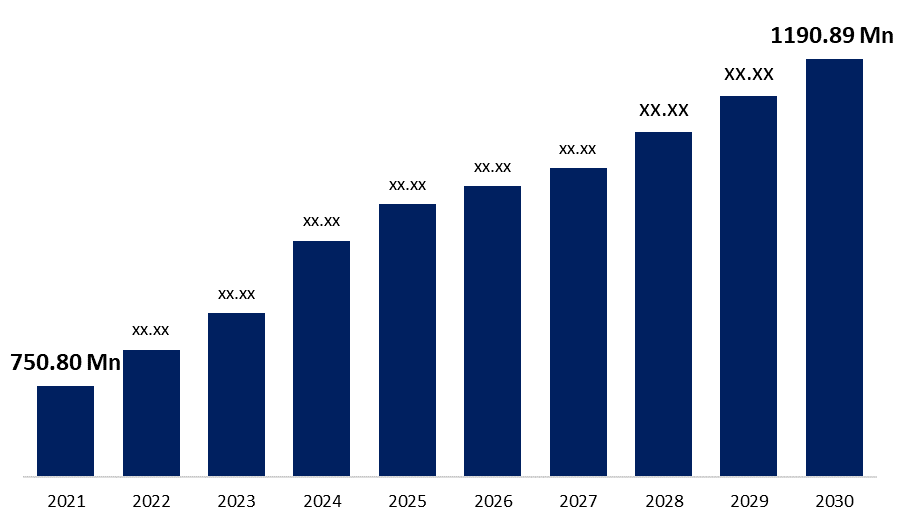 Get more details on this report -
Request Free Sample PDF
COVID-19 ANALYSIS
It is very clear that COVID-19 has impacted many companies in world. Many companies have shut down there working culture. China is the biggest hub for software and various technology development. Many companies from other countries are deeply interconnected with Chinese companies. The global IT and Software development industry felt the tremors from Covid-19 breakdown. During that period of COVID-19, preventive health measure was the greater priority than the product development. It has shaded the world with various pros and cons related to work. During the period of pandemic many technical supplies has cancelled, plus it is continuous in the same cons.

CONCIERGE SERVICES MARKET: TREND
Growing Artificial Intelligence & Chatbots across Globe Propel Market Growth
There are now thousands of chatbots, also known as 'bots,' that provide everything from medical advice to weather forecasts via an interactive interface. Most bots follow a set of rules and are only as intelligent as they are programmed to be. The next generation, on the other hand, will operate with machine learning, leveraging applied experience to become smarter over time. Bots can bring speed and efficiency to the concierge market, reducing human error while maintaining a personalized experience. Artificial intelligence is already being used in the concierge industry to respond to inquiries and handle simple requests, simulating human conversation with natural language processing. This automates aspects of the business, allowing Concierges to spend more time on complex requests while the bots provide continuous coverage 24 hours a day, seven days a week. Hence, these type of technological advancement in the market drive the market in the forecast period.

CONCIERGE SERVICES MARKET: DRIVERS
Availability of Advanced Location Services Drive Market Growth
Human Concierges can bring clients customized options based on their exact location due to geo targeting. This is not a new concept, but as the digital consumer becomes more connected (bots, AI, machine learning, IoT), geo targeting will become even more powerful this year, allowing concierges to offer tailored options that integrate location with previous preferences and activities. The location services themselves are becoming more refined, with the ability to target a 4-square-foot space around the customer that moves as they move, as opposed to the previous 8-city-block radius. A concierge, for example, armed with a client's current location can immediately pre-select offers or suggestions on dining, entertainment, and other services for booking. They can even send personalized messages to customers based on whether they're coming, going, or staying in for the evening, as well as notify them of attractions or upcoming events that they might enjoy during their vacation based on their preferences and past behavior. Concierges can even notify a restaurant that a customer will be late for their reservation if they notice the customer is stuck in traffic and moving slowly. These factors drive the concierge services market.

Global Concierge Services Market Report Coverage
| Report Coverage | Details |
| --- | --- |
| Base Year: | 2021 |
| Market Size in 2021: | USD 750.80 Million |
| Forecast Period: | 2021-2030 |
| Forecast Period 2021-2030 CAGR: | 6.10% |
| 2030 Value Projection: | USD 1,190.89 Million |
| Historical Data for: | 2017-2020 |
| No. of Pages: | 209 |
| Tables, Charts & Figures: | 118 |
| Segments covered: | Trends, COVID-19 Impact Analysis Report, By Type, By End, By Region |
| Companies Covered: | Aspire Lifestyles, ALICE, Bon Vivant, Essential Concierge, Innerplace Concierge, John Paul Group, Thumbtack, Knightsbridge Circle, Nota Bene, One Concierge, Pure Entertainment Group, Quintessentially, Logistic Solutions Inc, Sky Premium International, Utomik BV. |
| Growth Drivers: | 1)The reports also assist in understanding the dynamic and structure of the Concierge Services market. 2)The Global Concierge Services Market is segmented by Type, End User, Operation, and Region. |
| Pitfalls & Challenges: | COVID-19 has the potential to impact the global market |
Get more details on this report -
Request Free Sample PDF
CONCIERGE SERVICES MARKET: RESTRAINT
High Cost Associated with Medical Concierge Services Hamper Market Growth
The rising healthcare costs are the primary reasons for the high cost of concierge services. Within the annual retainer, many concierge practices include an in-depth comprehensive physical and screenings. In most cases, the retainer also covers unlimited patient visits. The retainer fee is a distinguishing feature of concierge healthcare's subscription model: rather than billing insurance companies after treating patients, healthcare providers are paid all or part of their fees up front. According to Health leaders Media, the retainer fee financing model comes in two parts: patients can pay a low monthly or annual retainer fee and their insurance carrier or Medicare will be billed separately for the covered healthcare services they receive, or patients can pay a higher retainer fee that covers all of the medical treatment they receive. Patients frequently pay a monthly retainer fee, with annual costs ranging from $1,500 for more basic care to $20,000 for more specialized services. The higher the cost of the concierge service restrict the growth of the market.

CONCIERGE SERVICES MARKET: SEGMENTATION
The Global Concierge Services Market is segmented by Type, End User, Operation, and Region. Based on the Type the market is segmented into Lifestyle Concierge, Medical Concierge, Business Concierge, and Others. Based on the End User market is characterized into Corporate, and Personal. Based on the Operation the market is bifurcated into the Membership Packages and On Demand. Based on the Region, the market is categorized into North America, Europe, Asia-Pacific, Latin America, and the Middle East and Africa.

CONCIERGE SERVICES MARKET: BY REGION
Based on the Region, the Concierge Services Market is categorized into North America, Europe, Asia-Pacific, Latin America, and the Middle East and Africa.

Asia-Pacific is expected to grow at the fastest rate in the forecast period. The presence of high-net-worth individuals in countries such as India, China, and Japan are assisting market growth. According to CEOWORLD magazine, China had 819 billionaires in 2018, the most in the world by geographical proportion. Furthermore, transportation support services are expected to drive market growth.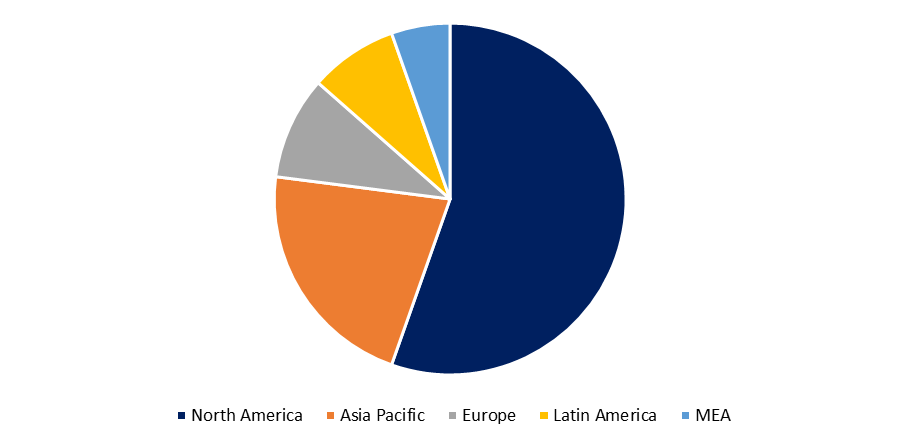 Get more details on this report -
Request Free Sample PDF
CONCIERGE SERVICES MARKET: COMPETITIVE LANDSCAPE
The companies operating in this industry are focusing more on efficient growth, improvement of operational efficiency and productivity, achieving high safety standards, and focus on maintaining sustainable development. The market-leading players are focusing on securing a leading position in this industry. These players are heavily focusing on the opportunity to strengthen their competitive advantage. To meet a top market share in this industry, and developing socially responsible business market players is identifying various strategic pillars including mergers & acquisitions, new service launch, service enhancement, and others.

CONCIERGE SERVICES MARKET: RECENT DEVELOPMENT
March 2022 - Home management platform Thumbtack is launching a personalized concierge service to assist small home improvement providers in converting more customer inquiries into confirmed jobs and optimizing their operations.
January 2022- MedMen Enterprises Inc., a leading cannabis retailer with operations across the country, announced the launch of its Cannasseur Personal Concierge Service, a personal shopping program now available in dispensaries in California, Nevada, Arizona, and Florida.
CONCIERGE SERVICES MARKET: KEY PLAYERS
Aspire Lifestyles
ALICE
Bon Vivant
Essential Concierge
Innerplace Concierge
John Paul Group
Thumbtack
Knightsbridge Circle
Nota Bene
One Concierge
Pure Entertainment Group
Quintessentially
Logistic Solutions, Inc
Sky Premium International
SCOPE OF THE REPORT
The reports also assist in understanding the dynamic and structure of the Concierge Services market. The study serves as an investor's guide with its clear representation of competitive analysis of key competitors by product, price, financial condition, product portfolio, growth plans, and regional presence in the market for Concierge Services. Technology is advancing at an exponential rate, thanks to increased funding and global collaboration. Leading concierge services providers will continue to improve the customer experience as a result of these revolutions.

Need help to buy this report?