Global Captive Portal Market Size, Share, and COVID-19 Impact Analysis, By Offering (Services and Platform), End-user (Coworking Spaces, Shopping Malls & Retail Outlets, Entertainment, ISPs, Travel & Transportation, Hospitality & Leisure), and By Region (North America, Europe, Asia-Pacific, Latin America, Middle East, and Africa), Analysis and Forecast 2022 – 2032
Industry: Information & Technology
---
REPORT FORMAT

---
Global Captive Portal Market Size Insights Forecasts to 2032
The Global Captive Portal Market Size was valued at USD 856 Million in 2022.
The Market Size is Growing at a CAGR of 14.87% from 2022 to 2032
The Worldwide Captive Portal Market Size is expected to reach USD 3,472.5 Million by 2032
North America is expected to Grow the fastest during the forecast period
Get more details on this report -
Request Free Sample PDF
The Global Captive Portal Market Size is expected to reach USD 3,472.5 Million by 2032, at a CAGR of 14.87% during the forecast period 2022 to 2032.
A captive portal, commonly referred to as a web page or login page, is a page that is displayed to users when they attempt to connect to a public Wi-Fi network or a restricted network, It provides a login or authentication page before allowing users access to the internet or network resources. It is a standard approach for controlling and managing guest network access. Captive portals are utilized in indoor environments such as buildings, shopping malls, and campuses. They are increasingly being used by retailers and hospitality organizations to provide Wi-Fi connectivity to their consumers. Businesses can use captive portals to collect important customer data, deliver personalized offers, and gain insights for targeting marketing efforts. Captive portal technology has multiple applications in diverse industries. Captive portals provide an additional layer of security for Wi-Fi networks. Users must authenticate themselves before accessing the network in order to avoid unauthorized access and protect against online threats. Captive portals can be used to ensure compliance with data privacy legislation such as the CCPA and GDPR. Businesses can avoid legal issues while also protecting consumer privacy by collecting customer data using that method.
Global Captive Portal Market Report Coverage
| Report Coverage | Details |
| --- | --- |
| Base Year: | 2022 |
| Market Size in 2022: | USD 856 Million |
| Forecast Period: | 2022-2032 |
| Forecast Period 2022-2032 CAGR: | 14.87% |
| 2032 Value Projection: | USD 3,472.5 Million |
| Historical Data for: | 2019-2020 |
| No. of Pages: | 200 |
| Tables, Charts & Figures: | 110 |
| Segments covered: | By Offering, End-user, By Region and COVID-19 Impact. |
| Companies Covered: | Purple AI, Cisco, Aruba Networks, Enea, Boingo, Netgear, Ironwifi, Global Reach, Cloud4Wi, Skyfii, Gozone, Arista Networks, Extreme Networks, and other key vendors. |
| Pitfalls & Challenges: | COVID-19 Empact, Challenge, Future, Growth & Analysis. |
Get more details on this report -
Request Free Sample PDF
Driving Factors
Captive portals can be used to increase marketing efforts by gathering client data, presenting customized adverts, promoting discounts, conducting surveys, connecting with social media, and instituting loyalty programs. Businesses can improve brand exposure, customer engagement, and revenue Growth by exploiting these capabilities in their captive portal strategies. By adding company logos, themes, and messaging, captive portals enable organizations to create a branded and interactive user experience. This helps them to reinforce their brand identification and provides users with a consistent and memorable experience. For instance, Nomadix Inc., trusted WiFi, an off-the-shelf visitor Wi-Fi onboarding and management service, has made available as a module on its suite of internet gateways, bringing connected experiences to life. It will expand Nomadix reach into new markets, ranging from small independent businesses to large multisite brands in retail, food and beverage, large venues, smart cities, and other sectors. Trusted WiFi is built on a proven and highly scalable cloud-based captive portal platform. Such as they can assist businesses in better understanding customer behaviour. The host can use analytics to monitor customer demands and tailor commercials. They have the advantage of delivering targeted advertising to consumers.
Restraining Factors
Captive portals collect user data throughout the authentication process, such as e-mail addresses and demographic information. Privacy laws, such as the General Data Protection Regulation (GDPR) in the European Union, must be complied with on a priority basis. Businesses must get proper user consent, securely handle and safeguard their data, and provide clear and transparent information about how the data is processed. Meeting these requirements is critical for ensuring privacy compliance and effectively protecting user data.
Market Segmentation
By Offering Insights
The services segment dominates the market with the largest revenue share over the forecast period.
On the basis of offering, the global captive portal market is segmented into services and platforms. Among these, the services segment is dominating the market with the largest revenue share over the forecast period. Services are those provided by experts, professionals, or masters to support companies. They include network design, planning, and implementation services; survey, analysis, and consulting; and assistance, training, and maintenance services. For an affordable, secure, and efficient deployment and maintenance of networks across Wi-Fi infrastructures, suppliers offer design and installation services. These services are intended to help companies implement, manage, and optimize their captive portals
By End-user Insights
The travel and transportation segment is witnessing significant CAGR Growth over the forecast period.
On the basis of the end user, the global captive portal market is segmented into coworking spaces, shopping malls & retail outlets, entertainment, ISPs, travel and transportation, hospitality & leisure. Among these, the travel and transportation segment is witnessing significant CAGR Growth over the forecast period. Several factors contribute to the strong demand for captive portals at airports, such as flight schedules, gate changes, and terminal maps. Additionally, captive portals provide an opportunity for targeted marketing initiatives, allowing firms to access a captive audience and potentially enhance sales or brand exposure. Passengers can use these portals to connect to Wi-Fi, surf the internet, and get crucial information at the airport.
Regional Insights
Asia Pacific dominates the market with the largest market share over the forecast period.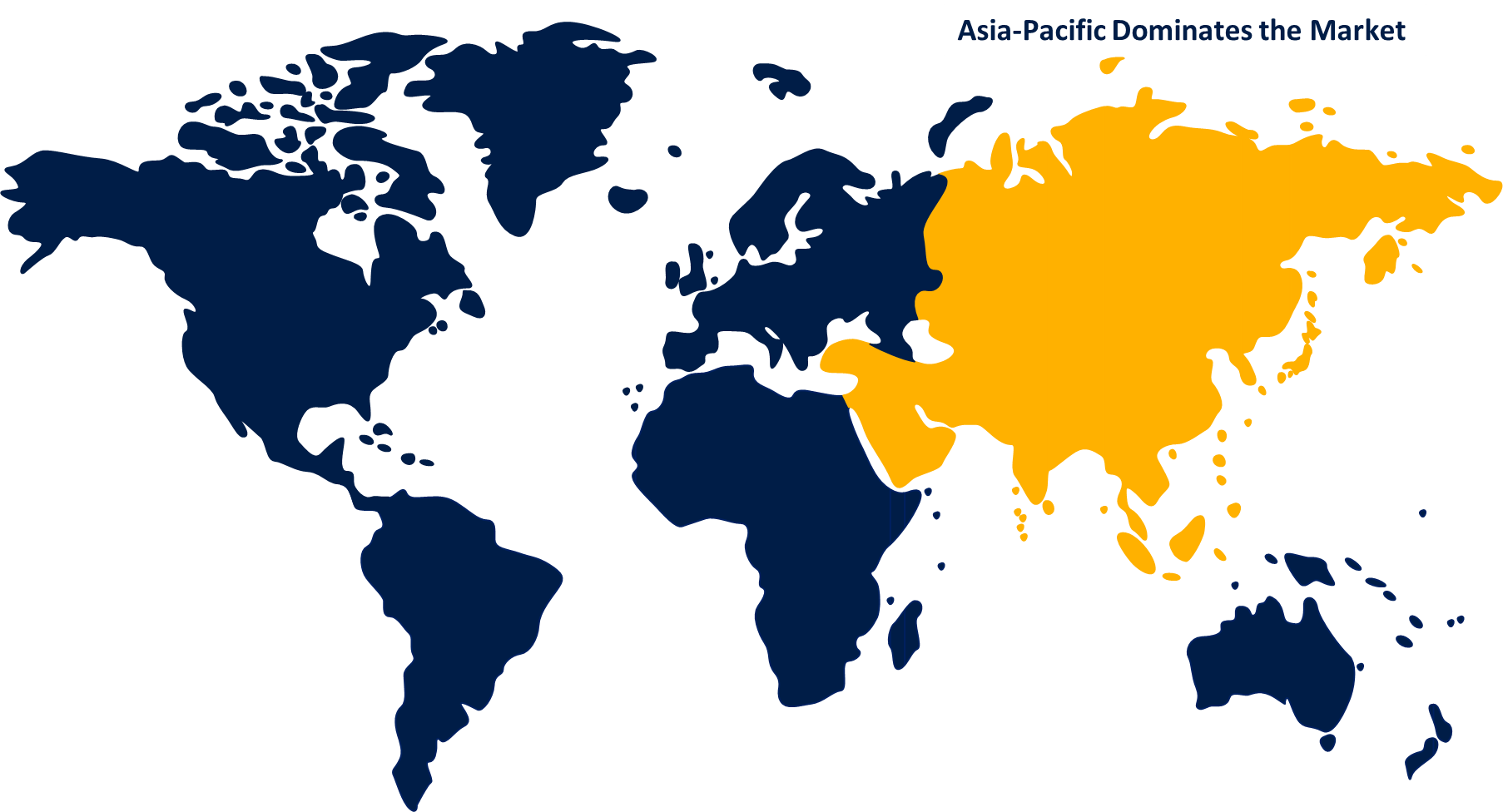 Get more details on this report -
Request Free Sample PDF
Asia Pacific segment accounted for the largest market share over the forecast period. The region's demand for captive portal solutions is driven by rising internet penetration, the travel and transportation industry, the retail sector, educational institutions, public venues, corporate environments, managed service providers, and government organizations. Companies operating in this region will benefit from flexible economic by governments various policies aimed at industrialization and globalization, and expanding digitalization and technological adoption, all of which are expected to have a significant impact on the region's business community. The region's rapid urbanization is expected to promote the expansion of the captive portal market. Asia Pacific has a high rate of technological adoption.
North America, on the contrary, is expected to Grow the fastest during the forecast period. Businesses are increasingly implementing captive portals to improve customer interaction, collect priceless user data, and offer secure Wi-Fi access as a result of the rise in digital transformation projects. The segment Growth would be aided by the increased deployment of captive portals, which prioritize consumer interactions and data analytics across sectors including hospitality, retail, and healthcare. Additionally, the demand for constant guest Wi-Fi experiences and strict cybersecurity rules will drive the regional market over the forecast period.
Europe market is expected to register a substantial Growth rate during the forecast period. Europe is one of the world's most popular tourist destinations mainly because of the number of foreign travel destinations and robust domestic tourism recovery. The hotel industry in Europe has benefited from a prolonged economic boom in recent years. Furthermore, the tourist and hotel industry is one of the region's most important revenue generators in the United Kingdom. Despite being a major employer in the UK economy, there are numerous reasons to believe that productivity performance could be improved.
List of Key Market Players
Purple AI
Cisco
Aruba Networks
Enea
Boingo
Netgear
Ironwifi
Global Reach
Cloud4Wi
Skyfii
Gozone
Arista Networks
Extreme Networks
Key Market Developments
On April 2023, 3i Infotech Limited, a renowned IT firm, announced the formation of the coalition entity NuRe Bharat Network, with RailTel Corporation of India's WiFi monetization project serving as the primary consortium partner.
In November 2022, Purple and Dallas Area Rapid Transit (DART) launched a long-term commercial collaboration to gather crucial contacts and demographic information in order to better understand their clients and enable effective future engagement.
In November 2022, GoZone WiFi introduced its first Enterprise-Grade Application Suite for TIP (Telecom Infrastra Project) OpenWiFi, becoming the first Advanced Captive Portal/Analytics Company to cooperate with TIP.
Market Segment
This study forecasts revenue at global, regional, and country levels from 2020 to 2032. Spherical Insights has segmented the global captive portal market based on the below-mentioned segments:
Captive Portal Market, Offering Analysis
Captive Portal Market, End User Analysis
Coworking Spaces
Shopping Malls & Retail Outlets
Entertainment
ISPs
Travel & Transportation
Hospitality & Leisure
Captive Portal Market, Regional Analysis
North America
Europe

Germany
Uk
France
Italy
Spain
Russia
Rest of Europe

Asia Pacific

China
Japan
India
South Korea
Australia
Rest of Asia Pacific

South America

Brazil
Argentina
Rest of South America

Middle East & Africa

UAE
Saudi Arabia
Qatar
South Africa
Rest of Middle East & Africa
Need help to buy this report?