Global Biosimilars Market Size, Share & Trends, COVID-19 Impact Analysis Report, By Product (Recombinant Human Growth Hormone (RHGH), Granulocyte Colony-Stimulating Factor, Interferon, And Others), By Manufacturing Type (In-House Manufacturing, And Contract Manufacturing), By Technology (Recombinant DNA, And Monoclonal Antibodies), By Application (Offsite Treatment, Oncology, Chronic Disorder, Autoimmune Disease, And Others) And By Region (North America, Europe, Asia-Pacific, Latin America, Middle East, And Africa), Analysis And Forecast 2021 – 2030
Industry: Healthcare
---
REPORT FORMAT

---
BIOSIMILARS MARKET: OVERVIEW
The Global Biosimilars Market Size was valued at USD 17.6 Billion in 2021, the market is projected to grow USD 56.40 Billion in 2030, at a CAGR of 22.80 %. Biosimilars are "similar but not identical" to the original biologic innovator product, or to put it another way, biosimilars are "the twin but not the clone." Biologics, one of the pharmaceutical industry's fastest-growing segments, has released a slew of novel medicines for life-threatening and uncommon diseases. In the 1980s, the first generation of biopharmaceutical products based on recombinant technology was introduced, and they are currently approaching patent expiry. As a result, both research-based and generic pharmaceutical firms are seeking the possibility to produce "generic" or "biosimilar" alternatives for original biologics. However, establishing a biosimilar to an innovator product is considerably more complicated than offering a generic equivalent to an innovator product based on a novel chemical entity, which is quite simple.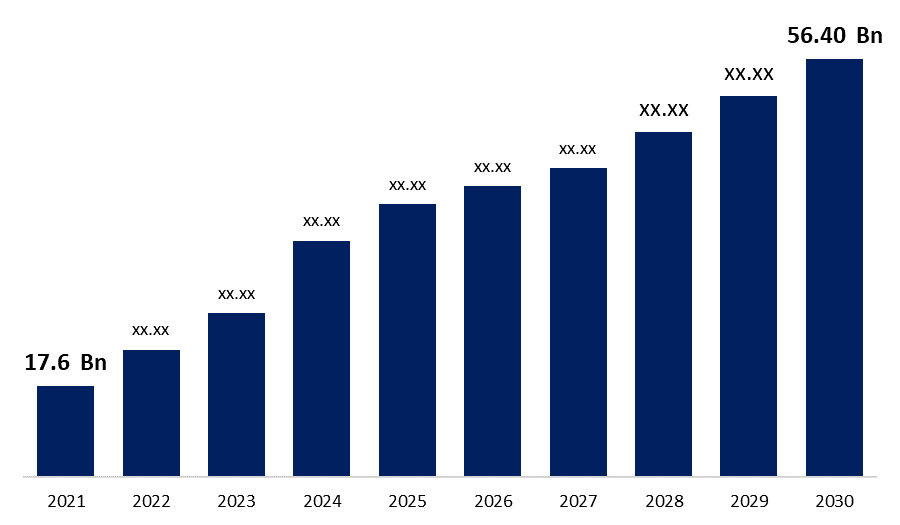 Get more details on this report -
Request Free Sample PDF
COVID-19 ANALYSIS
Coronavirus disease 2019 (COVID19) is a severe acute respiratory syndrome coronavirus 2 (SARSCoV2)-related infectious respiratory disease. COVID-19, which was largely unknown before the outbreak began in Wuhan (China) in December 2019, has quickly progressed from a regional crisis to a global pandemic. On March 11, 2020, the World Health Organization (WHO) declared COVID-19 a pandemic. A tremendous amount of effort has been put into developing new treatments and vaccines to cure the infection. Companies began developing drugs and treatments to treat the infection after only a few weeks of research.

Global Biosimilars Market Report Coverage
| Report Coverage | Details |
| --- | --- |
| Base Year: | 2021 |
| Market Size in 2021: | USD 17.6 Billion |
| Forecast Period: | 2021 - 2030 |
| Forecast Period 2021 - 2030 CAGR: | 22.80 % |
| 2030 Value Projection: | USD 56.40 Billion |
| Historical Data for: | 2017 - 2020 |
| No. of Pages: | 196 |
| Tables, Charts & Figures: | 119 |
| Segments covered: | By Product, By Manufacturing Type, By Technology, By Application, By Region |
| Companies Covered: | Sandoz, Pfizer, Biocon Limited, Fresenius Kabi AG, Boehringer Ingelheim, Mylan N.V, Organon Group of Companies, Eli Lilly and Company, Teva Pharmaceutical Industries Ltd, Dr. Reddys Laboratories, Amgen Inc, Celltrion, Leo Pharma, MSD, Sanofi, Novartis, Mundipharma, AbbVie, Others |
| Growth Drivers: | Growing Biosimilars Product Approvals in Major Countries |
| Pitfalls & Challenges: | Regulatory Uncertainty and Reverse Engineering Limit Market Growth |
Get more details on this report -
Request Free Sample PDF
BIOSIMILARS MARKET: TREND
Development in Manufacturing Capabilities Such as Robust Supply Chain, Increasing Marketing and Logistics Support
Biosimilar demand is expected to rise significantly in the coming years, particularly in the United States. Creating new biosimilar candidates is a difficult task that necessitates collaboration with outsourcing partners who have deep protein science, analytics, and process engineering expertise. The number of biosimilars in development has increased by 42 percent in the last year alone. While many of these products are still in preclinical development, according to a recent study, the number of biosimilars in clinical trials is increasing at a rate of 20% per year. The selection of vendors is an important part of the clinical supply chain planning for biosimilars. Through partnerships, local companies can help multinational biosimilars companies improve sales by providing an understanding of the local operating environment and patient needs.

Biosimilars firms may form public-private partnerships in addition to commercial, R&D, and/or manufacturing agreements with other enterprises (PPP). PPPs between local and global pharmaceutical corporations are becoming increasingly popular in several countries, including Brazil and China. PPPs provide low-cost finance and government benefits to private enterprises, while public companies promote biosimilar access depending on the country's specific public health needs.

BIOSIMILARS MARKET: DRIVERS
Growing Biosimilars Product Approvals in Major Countries
All FDA-approved biological products, including reference products and biosimilars, are subjected to extensive testing so that patients can be confident in their efficacy, safety, and quality. A biosimilar is very identical to an existing FDA-approved reference product and has no clinically relevant deviations in terms of safety, purity, or potency (safety and efficacy). A biosimilar development program's purpose is to demonstrate bio similarity between the proposed biosimilar product and the reference product, not to independently establish the proposed product's safety and effectiveness. Acceptance in major countries is the major factor that can drive the biosimilars market in the forecast period.

BIOSIMILARS MARKET: CHALLENGE
Regulatory Uncertainty and Reverse Engineering Limit Market Growth
Anti-competitive behavior and other market and regulatory issues may be contributing to the slow introduction of biosimilars and the sluggish biosimilars industry in the United States. Other difficulties include payment practices that discourage the use of biosimilars and a lack of provider understanding of the efficacy, safety, and interchangeability of biosimilars. Biosimilars are typically marketed in Europe soon after approval and shortly after the originator biologicals' patents expire.

BIOSIMILARS MARKET: SEGMENTATION
The Biosimilars market has been classified into product, manufacturing type, technology, application and region. Based on the product the market is further segmented into Recombinant Human Growth Hormone (RHGH), Granulocyte Colony-stimulating Factor, Interferon, and Others. Manufacturing type is segmented into In-House Manufacturing, and Contract Manufacturing. Technology is segmented Recombinant DNA, and Monoclonal Antibodies. Based on the application market is further classified into Offsite Treatment, Oncology, Chronic Disorder, Autoimmune Disease and others. The market has been broadly categorized into regions such as North America, Europe, Asia-Pacific, Latin America, and Middle East Africa.

By Application Insights
The application segment further classified into the Offsite Treatment, Oncology, Chronic Disorder, Autoimmune Disease and others. Biosimilars are less expensive than innovative biologics and there are a large number of cancer patients, oncology is the largest segment in this market. The availability of biosimilars in oncology has driven down prices, making cancer treatment more affordable and accessible. Furthermore, due to the high incidence and prevalence of cancer, healthcare systems all over the world are focusing on reducing the burden of cancer by implementing cost-effective treatment options. Biosimilar drugs may become widely used in this scenario.

SEGMENTATION: BY REGION
Based on the Region, the Global Biosimilars Market is categorized into North America, Europe, Asia-Pacific, Latin America, the Middle East and Africa.

North America region is dominating share of the global Biosimilars market due to the growing biosimilars product approvals. In the United States, the introduction of biosimilar biologics into the immunology field has been delayed. Since 2016, the government has approved more than 10 biosimilars, including four for infliximab (Johnson & Johnson's Remicade) and five for adalimumab (AbbVie's Humira), the world's best-selling medication. Only two infliximab biosimilars have been approved in the United States to yet, and their uptake in 2019 was low to moderate.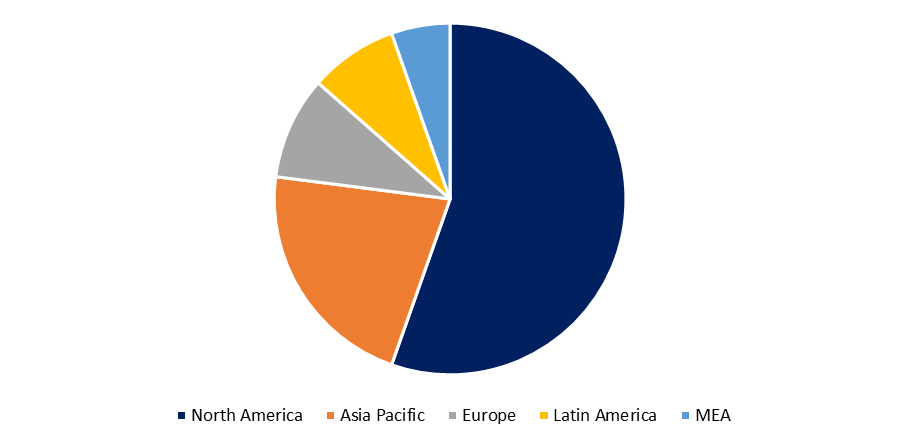 Get more details on this report -
Request Free Sample PDF
Developed nations, such as the Europe, and Japan, provide biosimilars near-term growth potential, aided by governments that issue clear regulatory pathways and payers that promote uptake to keep costs down. However, as evidenced by biosimilars' perceived underperformance in Europe over the last seven to eight years, the growth potential has been a combination of truth and hype. Continued regulatory uncertainty, lingering patient and physician concerns about biosimilars' "similarity," safety, and efficacy, as well as the ongoing debates over automatic substitution and International Nonproprietary Naming (INN), will almost certainly create long-term barriers.

BIOSIMILARS MARKET: KEY PLAYERS
Sandoz
Pfizer
Biocon Limited
Fresenius Kabi AG
Boehringer Ingelheim
Mylan N.V.
Organon Group of Companies
Eli Lilly and Company
Teva Pharmaceutical Industries Ltd.
Dr. Reddy's Laboratories
Amgen Inc.
Celltrion
Leo Pharma
MSD
Sanofi
Novartis
Mundipharma
AbbVie.
Others
BIOSIMILARS MARKET: RECENT DEVELOPMENT
July 2021- Biocon Ltd (Biocon Biologics) received FDA approval for the first interchangeable biosimilar SEMGLEE (insulin glargine-yfgn injection) for the treatment of diabetes in collaboration with Viatris, Inc.
April 2021 - Novartis AG (Sandoz) has signed an agreement with Bio-Thera Solutions (China) to commercialise BAT1706 (Bio-Thera Solutions' proposed bevacizumab biosimilar) in the United States, Europe, Canada, and other international markets.
BIOSIMILARS MARKET: REPORT OVERVIEW
The scope of the report includes a detailed study of regional markets for Global Biosimilars Market. The Global Biosimilars Market is segmented by product, manufacturing type, technology, application and Region. It reveals the market situation and future forecast. The study also covers the significant data presented with the help of graphs and tables. The report covers information regarding the competitive outlook including the market share and company profiles of the key participants operating in the Global Biosimilars Market.

SEGMENTATION
By Product
Recombinant Human Growth Hormone (RHGH)
Granulocyte Colony-stimulating Factor
Interferon
Others
By Manufacturing Type
In-House Manufacturing
Contract Manufacturing
By Technology
Recombinant DNA
Monoclonal Antibodies
By Application
Offsite Treatment
Oncology
Chronic Disorder
Autoimmune Disease
Others
By Region
North America- U.S., Mexico, Canada
Europe- UK, France, Germany, Italy, Spain, Rest of Europe
Asia-Pacific- China, Japan, India, South Korea, Rest of Asia Pacific
South America- Brazil, Argentina, Colombia, Rest of South America
The Middle East and Africa- GCC, South Africa, Rest of Middle East & Africa
Need help to buy this report?