Global Wireless Home Security Camera Market Size To Hit $30.10 Billion By 2030 | CAGR 18.7 %
Category: Electronics, ICT & Media
---
---
Global Wireless Home Security Camera Market Worth $30.10 Billion By 2030
According to a research report published by Spherical Insights & Consulting, the Global Wireless Home Security Camera Market Size to grow from USD 7.37 billion in 2021 to USD 30.10 billion by 2030, at a Compound Annual Growth Rate (CAGR) of 18.7% during the forecast period.
Get more details on this report -
Request Free Sample PDF
Browse 48 market data Tables and 58 Figures spread through 205 Pages and in-depth TOC on "Global Wireless Home Security Camera Market Size, Share, and COVID-19 Impact Analysis, By Resolution (HD, 2K, 4K), By Type (PTZ, IP), By Distribution Channel (Online, Offline), by Region (North America, Europe, Asia-Pacific, Latin America, Middle East, and Africa), Analysis and Forecast 2021 – 2030"
Customers who use wireless security camera systems receive safety, security, video, audio, and alarm systems that can be accessed remotely from any smartphone or tablet. Additionally, the device has a wide-angle lens, night vision, and two-way audio. The goal of the Internet of Things is to bring automation into many homes, from lighting control to pet feeding. Options for the camera's hardware and software are available. The camera will initially identify any breach or intrusion that occurs within the home. There are numerous types of cameras on the market. Light sensors built into the cameras help safeguard not only from accidents but also from intruders. One of the main factors boosting the market growth is the growing use of IoT in smart homes. In order to increase the protection of their properties, consumers are moving away from the installation of mountable Wi-Fi cameras and toward the use of smart security cameras. These gadgets have a number of advantages, which makes it easier for them to be installed in many homes. In addition, the ease with which these devices can be installed and their widespread availability in the market are boosting demand. The tech industry has started to release more intelligent devices than ever before, from smart lighting to smart thermostats. As there are now different requirements based on the application and usage of the gadgets, manufacturers are now able to create more inventive products for a variety of applications. The increased installation cost of wireless home security cameras is one of the main market restraints. Even though everyone in this day and age is aware of the advantages of installing these systems in their homes, many people are still unsure whether or not to do so due to the high added costs associated with these systems. Maintenance, installation, and operational fees are included in the additional cost. All of these elements could have an impact on the market's overall expansion during the projection period.
4K segment holds the highest market share of 15%.
Based on resolution, the global wireless home security camera market is segmented into HD, 2K, 4K. Due to its ability to provide better video recording in the area, the 4K segment, which currently has the greatest market share, is expected to dominate the market over the next years. A number of businesses, like Arlo Technologies and Reolink, are already engaged in the production of 4K wireless home security cameras that give 4K HDR video with a 180 degree wide angle lens to watch outside activities. Due to the products' widespread availability at low prices, the demand for 4K security cameras will rise in addition to this.
PTZ segment to dominate the market with the growth rate of 17%.
On the basis of type, the global wireless home security camera market is segmented into PTZ and IP. The PTZ segment is predicted to have the greatest market share of these, at 17%, in the subsequent years. To enhance the entire consumer experience, the major market players are concentrating on integrating cutting-edge technologies with their product lines.
Online segment to hold the largest market share of 45%.
Based on distribution channel, the global wireless home security camera market is segmented into online and offline. In 2021, the online distribution channel will have the biggest market share of all of these, accounting for around 45%. Many people are prepared to buy wireless home security cameras from e-commerce and websites because of the convenience offered by the businesses due to the numerous payment methods, price comparison, and home delivery. Additionally, to draw in more customers, e-commerce businesses are developing fresh sales campaigns on their websites.
North America emerged as the largest market for the global Wireless Home Security Camera market in 2021.
The Global wireless home security camera Market has been segmented into five major regions: North America, Europe, Asia-Pacific, South America, The Middle East and Africa. Due to the increasing attention that government authorities are paying to the development of the existing broadband infrastructure, North America had the greatest revenue share of more than 40%. The Ontario government announced in April 2022 that a total of approximately USD 56 million in combined federal and provincial financing will support six projects to deliver better speed internet connectivity to more than 6,500 homes in Ontario's rural communities. These actions will aid in expanding the number of families that can get an inexpensive and reliable internet connection.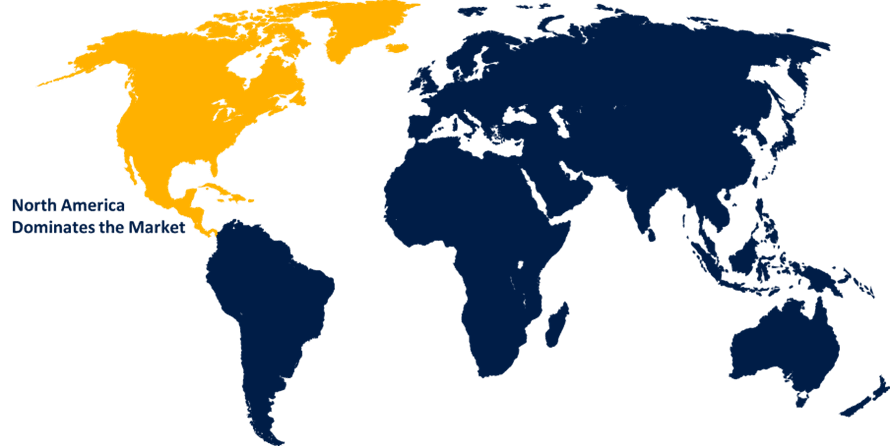 Get more details on this report -
Request Free Sample PDF
Key Vendors In Wireless Home Security Camera: Arlo Technologies, Blink, CP Plus International, Eufy, D-Link, Guardian Protection, SimpliSafe, Inc.
Contact Us: https://www.sphericalinsights.com/contact-us
Need help to buy this report?