Global Walking Assist Devices Market Size To Worth USD 6.51 Billion by 2030 | CAGR of 7.06%
Category: Healthcare
---
---
Global Walking Assist Devices Market Worth $6.51 Billion by 2030
According to a research report published by Spherical Insights & Consulting, the Global Walking Assist Devices Market Size To Grow from USD 3.86 Billion in 2021 to USD 6.51 Billion by 2030, at a Compound Annual Growth Rate (CAGR) of 7.06% during the forecast period.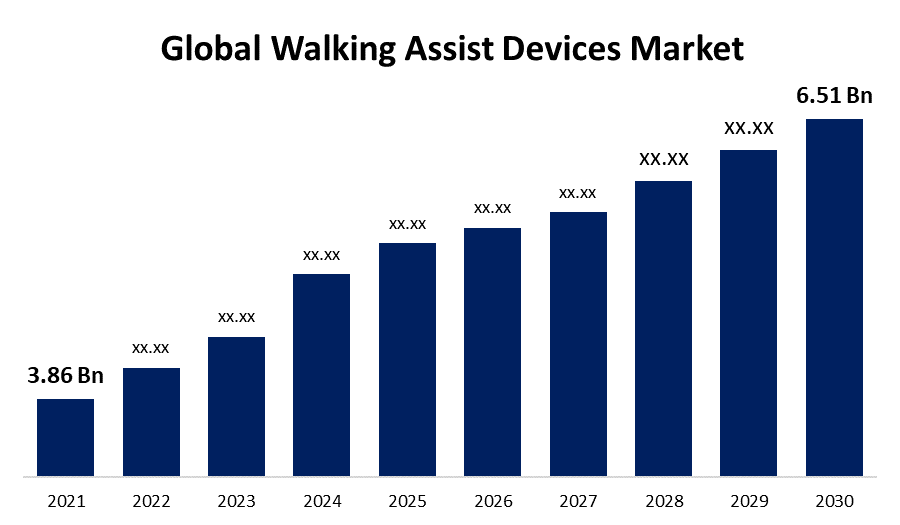 Get more details on this report -
Request Free Sample PDF
Browse key industry insights spread across 200 pages with 100 market data tables and figures & charts from the report on "Global Walking Assist Devices Market Size, Share, and COVID-19 Impact Analysis, By Product (Cranes, Crutches, Walkers, Gait Trainers), By Region (North America, Europe, Asia-Pacific, Latin America, Middle East, and Africa), Analysis and Forecast 2021 – 2030" Get Detailed Report Description Here: https://www.sphericalinsights.com/reports/walking-assist-devices-market
Assistance technology is all that walking assist devices are. For those with physical limitations, these gadgets provide rehabilitation, adaptive, and assistive devices. When patients are unable to accomplish or encounter trouble with any type of work, they assist people in carrying out their tasks without any assistance. The device has built-in processor change techniques that facilitate automated work. Essentially, robotic technology is employed in walking assist devices, which are used by patients with physical disabilities to help them function under the supervision of experts.
COVID 19 Impact
The availability of medical equipment to treat infected patients is expanding quickly. To sustain the primary clinical therapy, a variety of respiratory support devices, such as life support machines, atomizers, monitors, and oxygen generators, are frequently employed in the medical industry. The need for medical goods including personal protective equipment like gloves, masks, and safety glasses has increased as a result of both this and the pending. Due to the growing number of COVID-19 cases around the world, there is a parallel increase in the need for medical supplies from both the general public and the healthcare industry. Due to the global government-enforced stay-at-home order, the Covid 19 epidemic has quickly affected the market for walking aids. Also, many governments were unable to invest in the research and development of working assist devices because to a lack of financial resources. Having said that, the market has experienced growth in the second half of 2020 and is anticipated to produce more revenue due to the rising incidence of disorders like obesity that have arisen as a result of people's isolation and inactivity during the pandemic.
The number of senior people and cases of musculoskeletal conditions including rheumatoid arthritis and osteoarthritis are both on the rise, which has positively impacted the global market for walking assist devices. For instance, the World Health Organization (WHO) reported that in June 2022, 1.71 billion people worldwide were experiencing musculoskeletal problems. Hence, the rise in musculoskeletal problems is encouraging people to adopt walking assist devices, which is driving the market's expansion.
As more and more individuals begin utilising walking assist devices, the rising incidences of neurological illnesses, osteoarthritis, and rheumatoid arthritis are also significantly contributing to the market's expansion. For instance, the Global RA Network estimates that in 2021, over 250 million individuals worldwide will have arthritis, a prevalent health issue that would make them disabled. This is motivating consumers to utilise walking assist devices, which is accelerating market expansion.
The high cost of obtaining walking assistance devices is having a detrimental effect on the expansion of the global market for these devices.
Product Insights
Walker segment is dominating the market with the largest market share over the forecast period.
On the basis of product, the global walking assist device market is segmented into canes, crutches, walkers, gait trainers. Among these, the walkers segment is dominating the market with the largest market share over the forecast period. Due to its improved stability qualities that enable patients to operate freely without any direction from the doctor or other healthcare professionals, walkers are becoming more and more popular among patients compared to other mobility devices. Also, the greater support that these mobility aids offer is encouraging physical activity in those with physical disabilities.
The market for gait trainers, on the other hand, is expected to increase at the quickest rate during the forecast period due to the rise in adult incidences of spinal injuries, strokes, Parkinson's disease, and cerebral palsy.
Regional Insights
North America is dominating the market with the largest market share over the forecast period.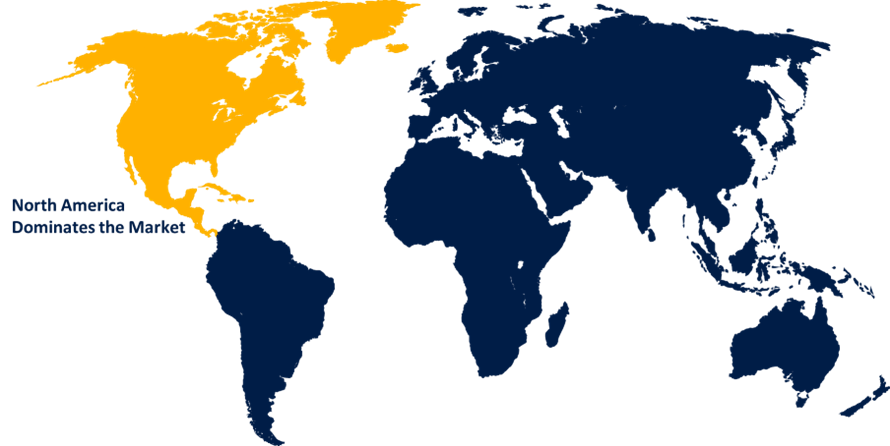 Get more details on this report -
Request Free Sample PDF
Due to the significant number of elderly individuals there, North America accounted for the largest revenue share over the anticipated period. The regional market is also being driven by the substantial presence of cutting-edge healthcare facilities and well-developed reimbursement schemes. Also, the regional market development that is fueling the market expansion is being boosted by the rising prevalence of specific disorders like Parkinson's disease and other chronic illnesses.
Due to the growing elderly population in developing nations like India, China, and Japan, an increase in chronic disease cases, and the expansion of the healthcare sectors, Asia Pacific is expected to have the fastest market growth over the forecast period.
Major vendors in the Global Walking Assist Devices Market include Honda Motor Co., Ltd., Permobil Inc., GF Health Products, Inc., Invacare Corporation, Besco Medical Co., LTD., Betterlifehealthcare Ltd., C.T.M. Homecare Product, Inc., Ottobock, Ossenberg GmbH, Pride Mobility Products Corp., Aetna Inc., Sunrise Medical (US) LLC, Karma Healthcare Ltd.
About the Spherical Insights & Consulting
Spherical Insights & Consulting is a market research and consulting firm which provides actionable market research study, quantitative forecasting and trends analysis provides forward-looking insight especially designed for decision makers and aids ROI.
Which is catering to different industry such as financial sectors, industrial sectors, government organizations, universities, non-profits and corporations. The company's mission is to work with businesses to achieve business objectives and maintain strategic improvements.
CONTACT US:
For More Information on Your Target Market, Please Contact Us Below:
Phone: +1 303 800 4326 (the U.S.)
Phone: +91 90289 24100 (APAC)
Email: inquiry@sphericalinsights.com, sales@sphericalinsights.com
Contact Us: https://www.sphericalinsights.com/contact-us
Follow Us: LinkedIn | Facebook | Twitter
Need help to buy this report?