Global Virtual Power Plant Market Size Worth USD 13.65 Billion by 2032 | CAGR Of 22.3%
Category: Energy & Power
---
---
Global Virtual Power Plant Market Size Worth USD 13.65 Billion by 2032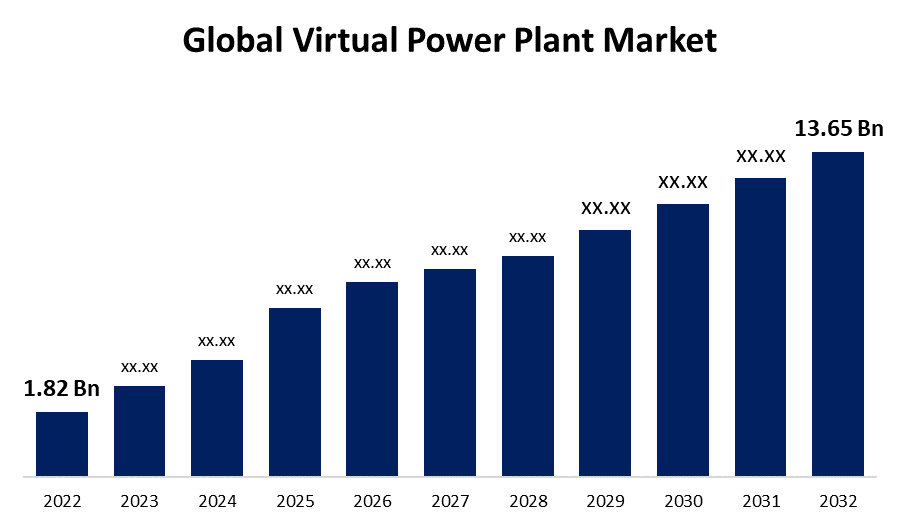 Get more details on this report -
Request Free Sample PDF
According to a research report published by Spherical Insights & Consulting, the Global Virtual Power Plant Market Size to grow from USD 1.82 Billion in 2022 to USD 13.65 Billion by 2032, at a Compound Annual Growth Rate (CAGR) of 22.3% during the forecast period.
Browse key industry insights spread across 200 pages with 110 market data tables and figures & charts from the report on " Global Virtual Power Plant Market Size, By Technology (Distributed Energy Resource, Demand Response, Mixed Asset), By Source (Renewable Energy, Cogeneration, Energy Storage), By End-user (Industrial, Commercial, Residential), By Geographic Scope and Forecast, 2023 - 2032". Get Detailed Report Description Here: https://www.sphericalinsights.com/reports/virtual-power-plant-market
A virtual power plant (VPP) is an innovative energy management system that optimizes electricity generation and distribution by harnessing the collective power of distributed energy resources (DERs). These resources can include solar panels, wind turbines, battery storage, and demand response capabilities from various sources. VPPs effectively amalgamate, coordinate, and manage these DERs through advanced software and control systems, functioning as a unified virtual power plant. Their primary benefits include enhancing grid stability, reducing energy costs, and facilitating the integration of renewable energy sources, all while ensuring a consistent power supply. VPPs are pivotal in the development of modern energy grids as the world transitions to cleaner and more sustainable energy sources. As the global energy landscape shifts towards sustainability and adaptability, VPPs are gaining prominence. Their capacity to enhance grid resilience and curtail carbon emissions positions them at the forefront of the ongoing transformation in the energy sector, making the virtual power plant market an emerging and lucrative industry.
Virtual Power Plant Market Growth Analysis
The virtual power plant (VPP) market is experiencing significant growth due to its capacity to enhance energy flexibility, optimize grids, and integrate renewable energy sources. VPPs employ advanced technology to aggregate and manage distributed energy resources, thereby ensuring grid stability and resilience. In an era marked by a transition to cleaner and more sustainable energy systems, virtual power plants are pivotal in maximizing the utilization of renewables and reducing carbon emissions. With utilities, grid operators, and businesses recognizing the advantages of VPPs for achieving energy efficiency and advancing towards sustainability, the market is poised for continued expansion.
Virtual Power Plant Market Distribution Analysis
Distribution analysis in the virtual power plant (VPP) market focuses on the intricate infrastructure that ensures the delivery of VPP services to end users. Collaborations with utilities and grid operators are common to integrate VPPs into the energy grid infrastructure. These VPPs manage a diverse array of distributed energy resources, and the services are then provided to various end users, including residential, commercial, and industrial consumers. This well-organized distribution network ensures efficient electricity collection and distribution, optimizing the grid and facilitating renewable energy integration, thereby enhancing energy security and sustainability.
Insights by Technology
The distributed energy resource segment accounted for the largest market share over the forecast period 2023 to 2032. The growth of virtual power plant technologies is driven by the increasing use of renewable energy sources and the need for effective grid integration and management. Distributed energy resources (DERs), including solar panels, energy storage, and small-scale energy sources, play a vital role in enhancing grid stability and reliability. DERs are distributed across various locations, creating a decentralized and resilient energy landscape.
Insights by Sources
The renewable energy sources segment accounted for the largest market share over the forecast period 2023 to 2032. The growing use of renewable energy sources, including solar and wind, drives the development of virtual power plants. These VPPs focus on integrating various renewable sources like solar photovoltaic, wind, hydro, and geothermal power, which produce environmentally friendly electricity without fossil fuels. Renewable energy VPPs are pivotal in advancing sustainable and cleaner energy systems by replacing traditional fossil fuel generation and reducing greenhouse gas emissions.
Insights by End-users
The commercial segment accounted for the largest market share over the forecast period 2023 to 2032. The commercial segment of the virtual power plant market addresses the energy optimization needs of medium to large-scale commercial and institutional facilities, including office buildings, malls, hotels, hospitals, and educational institutions. These commercial VPPs often participate in demand response programs, contributing to grid stability and supporting sustainability objectives through advanced energy management systems.
Insights by Region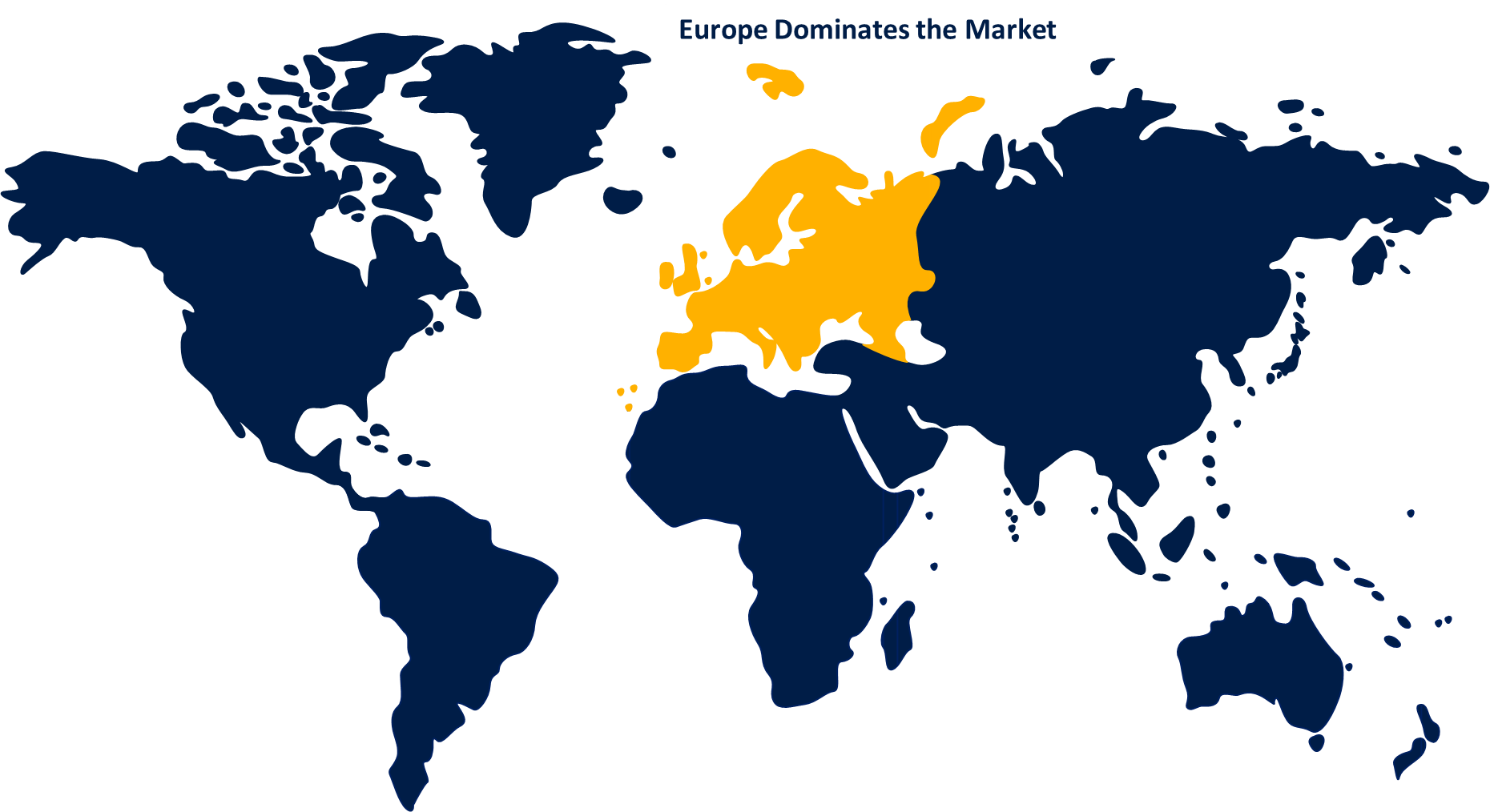 Get more details on this report -
Request Free Sample PDF
Europe is anticipated to dominate the Virtual Power Plant (VPP) Market from 2023 to 2032. Europe leads the global virtual power plants market due to early adoption, advanced grid infrastructure, and strong governmental support for clean energy. The region's well-established power grids are ideal for integrating VPPs and renewable energy sources. Rigorous regulatory frameworks and the European Union's commitment to sustainable energy further promote VPP expansion.
Asia Pacific is witnessing the fastest market growth between 2023 to 2032. The Asia Pacific region, including Japan, South Korea, Australia, and China, is actively developing virtual power plant infrastructure to meet rising energy demands. These countries prioritize renewable energy sources and grid upgrades to enhance stability and sustainability. Home and commercial VPP technologies are also widely adopted to harness solar energy and improve energy efficiency. Additionally, VPPs offer backup power, crucial for regions prone to blackouts.
Market Segmentation
This study forecasts revenue at global, regional, and country levels from 2023 to 2032.
Virtual Power Plant Market (VPP), Technology Analysis
Distributed Energy Resource
Demand Response
Mixed Asset
Virtual Power Plant Market (VPP), Source Analysis
Renewable Energy
Cogeneration
Energy Storage
Virtual Power Plant Market (VPP), End-user Analysis
Industrial
Commercial
Residential
Virtual Power Plant Market (VPP), Regional Analysis
North America
US
Canada
Mexico
Europe
Germany
UK
France
Italy
Spain
Russia
Rest of Europe
Asia Pacific
China
Japan
India
South Korea
Australia
Rest of Asia Pacific
South America
Brazil
Argentina
Colombia
Middle East & Africa
UAE
Saudi Arabia
South Africa
About the Spherical Insights & Consulting
Spherical Insights & Consulting is a market research and consulting firm which provides actionable market research study, quantitative forecasting and trends analysis provides forward-looking insight especially designed for decision makers and aids ROI.
Which is catering to different industry such as financial sectors, industrial sectors, government organizations, universities, non-profits and corporations. The company's mission is to work with businesses to achieve business objectives and maintain strategic improvements.
CONTACT US:
For More Information on Your Target Market, Please Contact Us Below:
Phone: +1 303 800 4326 (the U.S.)
Phone: +91 90289 24100 (APAC)
Email: inquiry@sphericalinsights.com, sales@sphericalinsights.com
Contact Us: https://www.sphericalinsights.com/contact-us
Need help to buy this report?