---
---
Global Vibration Sensors Market Worth $5 Billion By 2030
According to a research report published by Spherical Insights & Consulting, the Global Vibration Sensors Market Size to grow from USD 3 billion in 2021 to USD 5 billion by 2030, at a Compound Annual Growth Rate (CAGR) of 7% during the forecast period. The increased service life and self-generation capacities are the main factors fuelling industry expansion.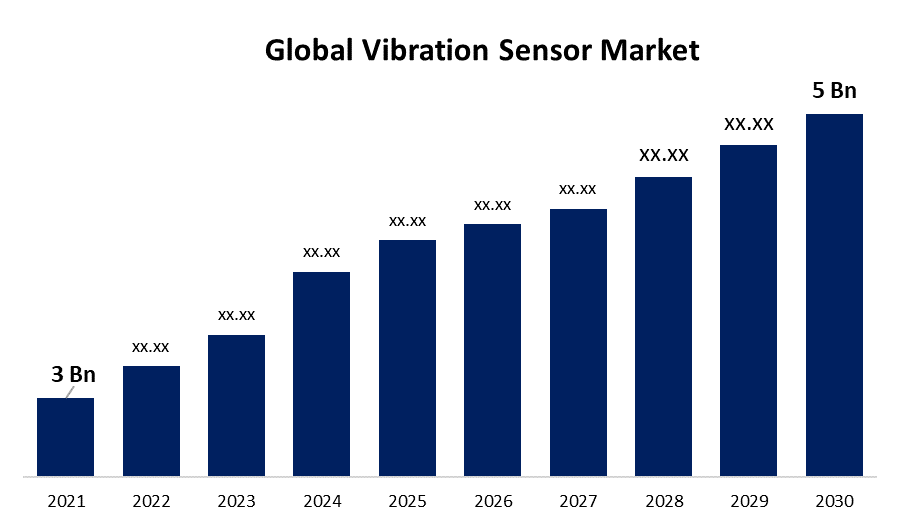 Get more details on this report -
Request Free Sample PDF
Browse 57 market data Tables and 67 Figures spread through 205 Pages and in-depth TOC on "Global Vibration Sensor Market Size, Share, and COVID-19 Impact Analysis, By Type (Accelerometers, Electrodynamics), By Application (Automobile, Aerospace), By Technology (Piezo Resistive, Variable Capacitance), by Region (North America, Europe, Asia-Pacific, Latin America, Middle East, and Africa), Analysis and Forecast 2021 – 2030"
Vibration transducers, also referred to as vibration sensors, are devices that translate the mechanical motion of an item into an output that is electrically equivalent. These sensors are employed in spinning machinery to gauge the degree of vibration. Vibration sensors are utilised to find issues in the various machine parts. A vibration sensor is employed in the process of enhancing security since it can identify frequencies that can be detrimental to both the equipment and the people using it. It is also employed to improve the machines' accuracy. Three characteristics distinguish vibration sensors from other types of sensors: natural frequency, damping coefficient, and scaling factor. The natural frequency and damping coefficient of a vibration sensor are the two factors that together determine the level of accuracy the sensor is capable of. There are several benefits and drawbacks of vibration. In order to take preventative action before a potentially tragic situation arises, it is used to identify prospective disasters. However, because it could harm equipment, this vibration needs to be absolutely avoided in the commercial and industrial sectors. Furthermore, when there are too many injuries, people are put in danger. The primary reasons anticipated to propel expansion in the global market for vibrational sensors are projected to be the self-generation and longer service life qualities, combined with a broad frequency range. Due to the numerous advantages, it provides, predictive maintenance is increasingly becoming more prevalent throughout the industrial industry globally. It is frequently utilised, particularly in fields that heavily rely on capital expenditures, including the oil and gas and automotive industries. To monitor the state of machinery and equipment, predictive maintenance comprises a wide range of methods and strategies. This makes it possible to detect wear and other types of breakdowns at an early stage.
Accelerometers hold the highest market share during the forecast period.
Based on type, the global vibration sensor market is segmented into accelerometers, electrodynamics, velocity transducer, non-contact displacement transducer. In this category, the accelerometers segment is expected to have the largest market share. The rising use of accelerometers for vibration monitoring data collection may be responsible for this market sector's expansion. The vast majority of sensors used in vibration monitoring applications are piezoelectric accelerometers. Extremely low frequencies to extremely high frequencies are both applicable to their utilisation. These accelerometers also come in a variety of configurations that can be specifically tailored for a certain use.
Automobile segment to witness the highest growth with a significant CAGR.
On the basis of application, the global vibration sensor market is segmented into automobile, aerospace, oil & gas, medical & pharmaceuticals, others. The automobile category would see the highest growth rate of these with a sizable CAGR during the forecast period. The worldwide automotive industry is focused on automating and modernising assembly lines; therefore, vibration sensors and motor monitoring systems are needed. Making equipment survive longer and break down less frequently can be accomplished with the use of current signature analysis of the motor. The number of vehicles produced each day is a key sign of the automotive industry's growth. Routine maintenance must be performed on the equipment present on the factory floor in order to shorten the production cycle and boost output.
Piezoresistive segment to dominate the market with the market share of 24%.
On the basis of technology, the global vibration sensor market is segmented into piezo resistive, variable capacitance. With a 24% market share overall, the piezoresistive sector will be the market leader among these. In comparison to other types of vibration sensors, piezoresistive sensors have set sensitivity and less expensive circuitry and cabling needs. Piezoresistive accelerometers are extensively used in automotive safety applications such as anti-lock brake systems, airbags, and traction control systems. Additionally, compared to variable capacitance and optical sensors, piezoresistive accelerometers are more effective at measuring both static and dynamic accelerations.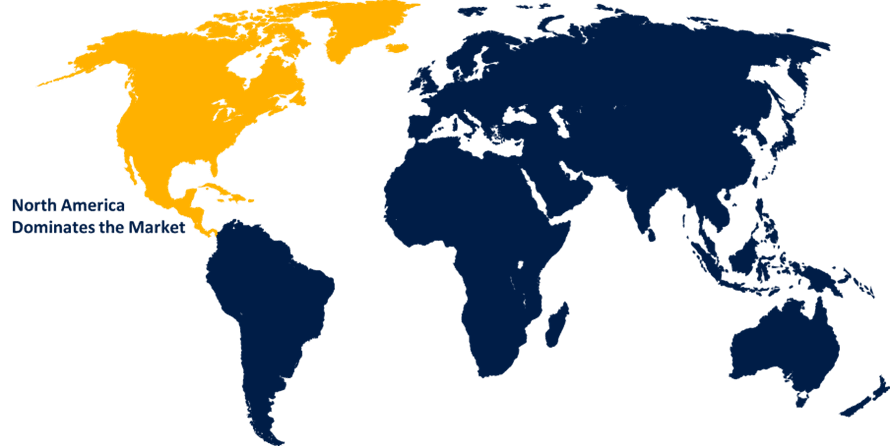 Get more details on this report -
Request Free Sample PDF
North America emerged as the largest market for the global Vibration Sensors market in 2021.
North America holds the largest market share of about 37% in the global Vibration Sensors market. The region's well-established auto industry's increased use of vibration sensors is indicative of this. The area is home to some of the largest rail networks in the world in addition to companies like the Canadian National Railway, Kansas City Southern Railway, and Norfolk Southern Railway. The market is growing as a consequence of the demand for the products in industries like rail asset management. A surge in product demand for consumer electronics applications is also anticipated to encourage regional market expansion. The market in the Asia Pacific region is estimated to expand at the fastest rate over the projected time period.
Major Vendors in Vibration Sensors Market: ASC GmbH, TE Connectivity Ltd., National Instruments Corporation, Robert Bosch GmbH, Hansford Sensors Ltd., Honeywell International Inc.
Contact Us: https://www.sphericalinsights.com/contact-us
Need help to buy this report?