Global Sterilization Equipment Market Size To Grow USD 15.3 Billion By 2030 | CAGR 9.7%
Category: Healthcare
---
---
Global Sterilization Equipment Market worth $15.3 billion by 2030
According to a research report published by Spherical Insights & Consulting, the Global Sterilization Equipment Market Size to grow from USD 7.1 billion in 2021 to USD 15.3 billion by 2030, at a Compound Annual Growth Rate (CAGR) of 9.7% during the forecast period.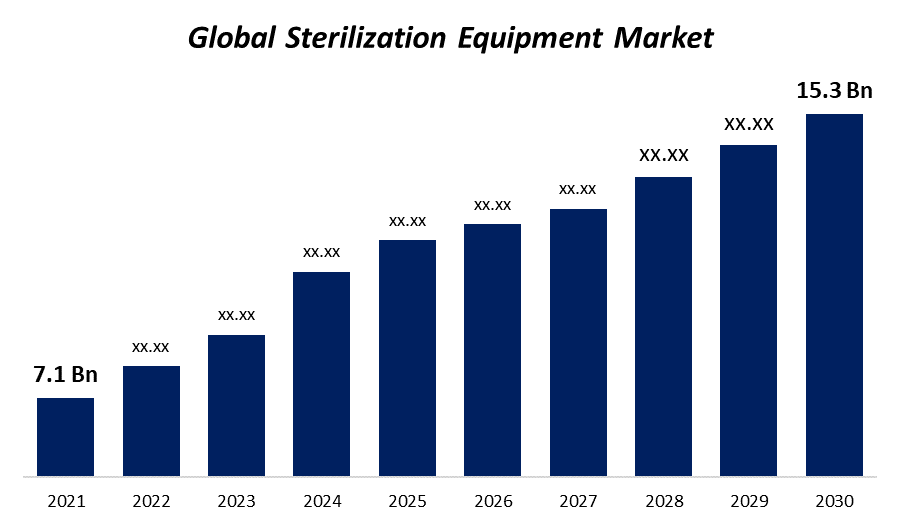 Get more details on this report -
Request Free Sample PDF
Browse key industry insights spread across 199 pages with 112 market data tables and figures & charts from the report "Global Sterilization Equipment Market Size, Share, and COVID-19 Impact Analysis, By Product (Heat Sterilizers, Low Temperature Sterilizers, Sterile Membrance Filters, Radiation Sterilization Devices), By Region (North America, Europe, Asia-Pacific, Latin America, Middle East, and Africa), Analysis and Forecast 2021 – 2030" in detail along with the table of contents https://www.sphericalinsights.com/reports/sterilization-equipment-market
Nosocomial infections, often known as hospital acquired infections, are most frequently detected in patients receiving lengthy treatments like operations. These mostly occur in clinics, surgical facilities, ambulatory surgical facilities, hospitals, and long-term care facilities including nursing homes and rehabilitation institutes. Children, patients, and elderly persons are all impacted by HAIs. The likelihood of developing HAIs is increased by a number of variables, including the use of catheters, a lack of attention to hygiene in healthcare facilities, and the use of antibiotics. In addition to this, a rise in the number of surgeries performed in clinics will be a major element in the market's expansion. To maintain a healthy atmosphere in clinics and hospitals, basic hygiene and sanitation are required. In addition, the COVID 19 virus requires the application of preventive measures to halt its transmission. It is projected that all of these factors will increase the need for sterilisation equipment in clinics. The increased incidence of HAIs brought on by improper sanitation and a lack of preventative measures will drive the market's expansion. In addition, the prevalence of chronic illnesses has increased the number of hospital admissions globally. Some of the most essential supplies required in clinics and hospitals include sterile fluids, blankets, and equipment. So, in these situations, sterilising equipment effectively fills the need because it aims to lower the danger of infection spread among patients. Thus, it is projected that the prevalence of chronic diseases will have a favourable effect on the worldwide sterilising equipment market. In order to approve equipment, the government has implemented strict rules and regulations, which is preventing the market from expanding overall. However, other issues include a shortage of qualified specialists and inadequate knowledge of safety precautions are hindering the development of sterilising technology worldwide.
The Low Temperature Sterilizers segment is dominating the market with the largest market share over the forecast period.
On the basis of product, the global sterilization equipment is segmented into Heat Sterilizers, Low-temperature Sterilizers, Sterile Membrane Filters, And Radiation Sterilization Devices. Due to the rising need for sterilising heat- and moisture-sensitive medical equipment with complicated designs, the low temperature sterilisers category is leading the market with the biggest market share over the projection period. This method includes sterilisation using ethylene oxide (EtO), hydrogen peroxide gas plasma, and other liquid chemical material sterilisation. The category is also being driven by changes in the healthcare industry and sophisticated advancements. The segmented demand is also being driven by the growing use of sophisticated, pricey, sensitive, and difficult-to-sterilize medical equipment.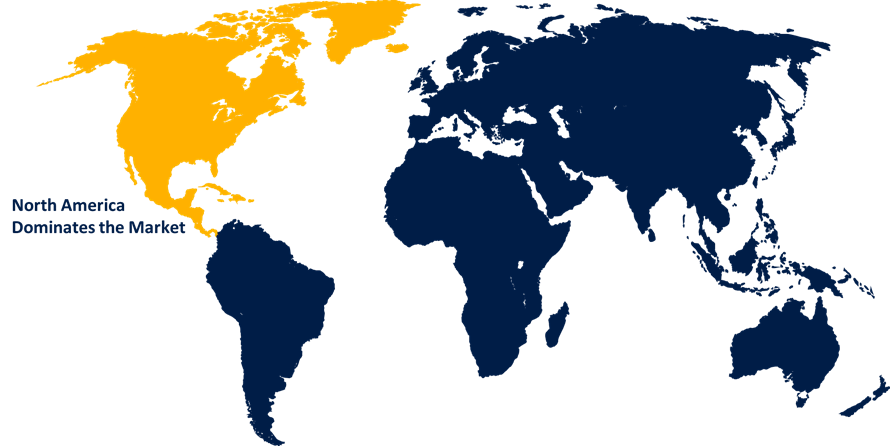 Get more details on this report -
Request Free Sample PDF
North America holds the largest market share over the forecast period.
Because of the favourable reimbursement policies that encourage their adoption and the rising incidence of hospital acquired infections, North America will continue to hold a disproportionately significant share of the market during the projected period. In addition, tight rules and regulations governing the provision of high-quality healthcare services encourage the usage of sterilisation equipment in clinics and hospitals, which is anticipated to fuel market expansion in the years to come.
Contact Us: https://www.sphericalinsights.com/contact-us
Need help to buy this report?