Global Sleep Apnea Diagnostic Market Size To Grow USD 7.2 Billion by 2030 | CAGR of 6.9%
Category: Healthcare
---
---
Global Sleep Apnea Diagnostic Devices Market worth $7.2 Billion by 2030
According to a research report published by Spherical Insights & Consulting, the Global Sleep Apnea Diagnostic Devices Market Size to Grow from USD 5.1 Billion in 2021 to USD 7.2 Billion by 2030, at a Compound Annual Growth Rate (CAGR) of 6.9% during the forecast period.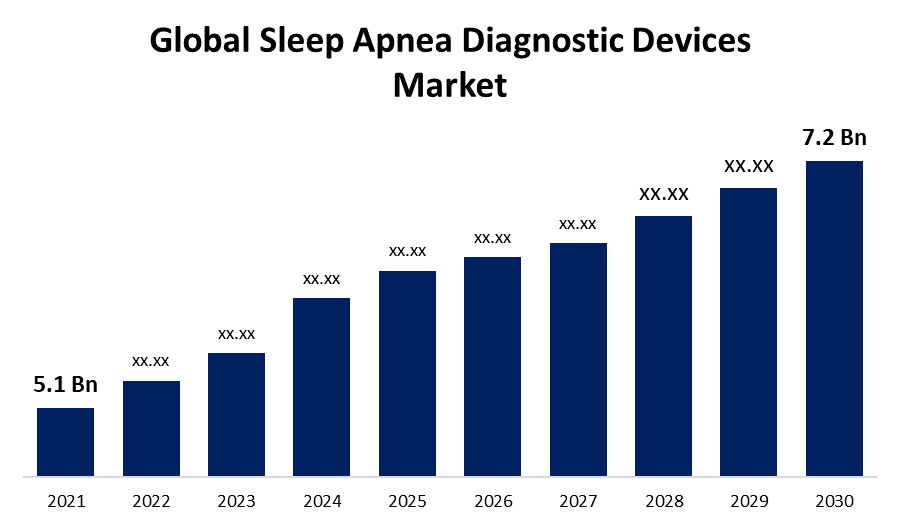 Get more details on this report -
Request Free Sample PDF
Browse key industry insights spread across 200 pages with 100 market data tables and figures & charts from the report on the "Global Sleep Apnea Diagnostic Devices Market Size, Share, and COVID-19 Impact Analysis, By Product (Diagnostic Devices, Therapeutic Devices, Sleep Apnea Masks), By End User (Home Care Settings and Sleep Laboratories & Hospitals), by Region (North America, Europe, Asia-Pacific, Latin America, Middle East, and Africa), Analysis and Forecast 2021 – 2030" Get Detailed Report Description Here: https://www.sphericalinsights.com/reports/sleep-apnea-diagnostic-devices-market
Heart attacks, strokes, hypertension (high blood pressure), cardiomyopathy (enlargement of the heart's muscle tissue), and sleep apnea are all serious health problems that are made more likely by the sleeping disorder sleep apnea. Untreated sleep apnea causes breathing to stop repeatedly while you sleep, resulting in loud snoring and daytime weariness even after a full night's sleep. Sleep apnea can affect anyone, but it is more common among older, overweight males. Sleep apnea affects roughly 10% of women and 25% of men. Infants and children of all ages are at risk, but those over 50 and those who are overweight are most at risk.
COVID 19 Impact
The COVID-19 outbreak is projected to have a significant influence on the Sleep Apnea Devices industry. Patients with obstructive sleep apnea (OSA) had a 2.93 times higher likelihood of being hospitalised when infected with COVID-19 than people without OSA, according to a study that was published in January 2021 in the BMJ Open Respiratory Research. The study also recommended that when assessing people who were suspected or confirmed to have COVID-19 infection, obstructive sleep apnea be recognised as one of the major risk factors for having a severe version of the disease. The Sleep Foundation Organization reported in March 2022 that COVID-19 altered and interrupted sleep patterns in a variety of distinct ways. According to the article, research has indicated that the prevalence of insomnia symptoms among adults, children, and teenagers has significantly increased, and about 40% of people report having trouble falling asleep. Even after the epidemic has passed, it is projected that this increase in sleep problems would have an effect on the market for sleep apnea devices.
Obstructive sleep apnea (OSA), which affects 18 million Americans, is thought to affect 1 in 15 persons in the country, according to research from Sleep Research Resource, LLC. People's sedentary lives have led to an increase in the prevalence of obesity, disturbed sleep patterns, high levels of stress, and cardiovascular issues. For instance, multiple cross-sectional studies have shown that severe sleep apnea is common in 40% of the obese population and that 70% of OSA patients are fat, according to the article produced by American Heart Association, Inc. The European Respiratory Society reported that between 13.0% and 32.0% of Europe's elderly population had sleep apnea.
The development of new Sleep Apnea Therapies has been greatly aided by the trend of patients using technologically improved gadgets. For instance, patient dissatisfaction with CPAP machines has led to a rise in the usage of oral devices like the mandibular advancement device (MAD) for OSA treatment. It is also anticipated that the compliance rate for CPAP machines among users has decreased by up to 50.0%, according to information made public by NCBI based on extensive study carried out in various countries. As a result, oral appliances, which have been shown to be efficient and provide comfort to patients throughout the course of the disorder's therapy, have been made available as alternatives.
The high cost of diagnosing sleep apnea is projected to impede the market's growth. For instance, OSA is typically diagnosed using a polysomnography machine used in an overnight sleep clinic, which typically costs between US $1,000 and US $3,000. There are occasionally additional costs associated with these tests for data interpretation. It increases patient financial responsibility, which is expected to act as a roadblock to the market's growth.
Product Insights
The therapeutic devices segment is going to dominate the market over the forecast period.
On the basis of product, the market is segmented into Diagnostic Devices, Therapeutic Devices, Sleep Apnea Masks. Among these, the therapeutic devices segment is anticipated to dominate the market over the forecast period. The rising prevalence of OSA, greater awareness of OSA, continued device technological developments, more government support and initiatives, and rising disposable income are some of the main growth causes.
End User Insights
Home care setting segment to witness the fastest market growth over the forecast period.
On the basis of end user, the market is segmented into Home Care Settings and Sleep Laboratories & Hospitals. Among these, the home care setting segment is anticipated to witness the fastest market growth over the forecast period. Businesses in the sector are concentrating on developing innovative, portable equipment that patients receiving treatment for the ailment can use at home. The need for these devices in homecare and other settings is increasing as a result of this and the rising trend of treating OSA at home, particularly in nations like the United States, the United Kingdom, Germany, and Japan, among others.
Regional Insights
North America dominates the market with the largest market share over the forecast period.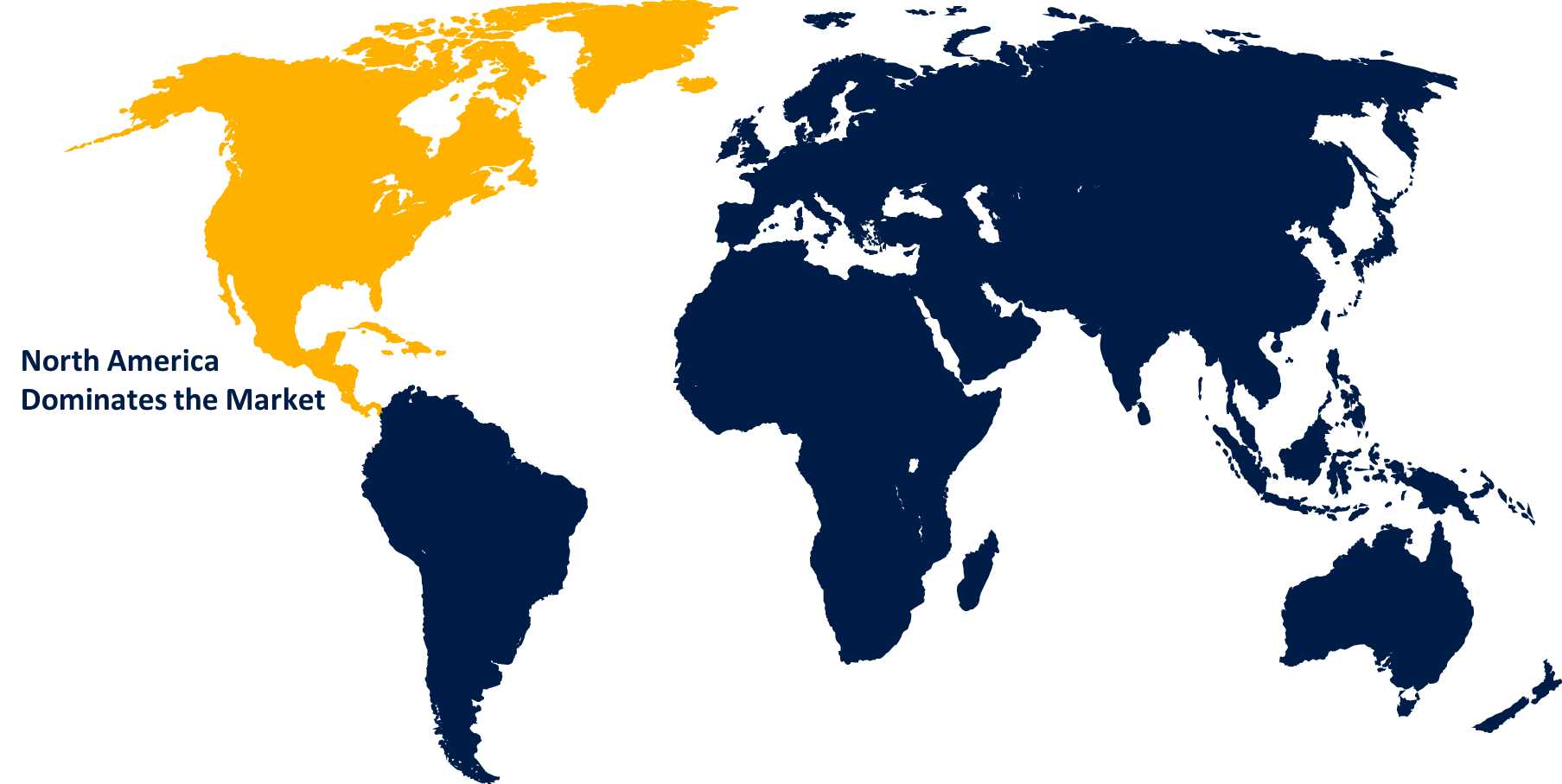 Get more details on this report -
Request Free Sample PDF
In terms of share, North America dominated the market in 2022. Changes in lifestyle, increased disposable income, the presence of well-known players, an increase in the number of obese individuals, a rise in the incidence of respiratory illnesses, an increase in OSA awareness, and supporting government policies are some of the primary factors driving the expansion. Among the top companies in North America are Philips Respironics, Somnetics International Inc., and ResMed. These companies have a sizable market share as well as solid supply and distribution networks throughout North America.
The Asia Pacific Sleep Apnea Device Market is predicted to develop at the fastest CAGR between 2022 and 2030 as a result of the rising prevalence of lifestyle diseases like cancer, diabetes, hypertension, and chronic respiratory conditions as well as the expanding senior population. According to the OECD iLibrary page on Asia/Pacific 2020, about 227 million persons in the Asia Pacific region have been diagnosed with type 2 diabetes. India had the quickest rate of growth in the area for sleep apnea devices, with China maintaining the largest market share.
Major vendors in the Global Sleep Apnea Diagnostic Devices Market include CADWELL INDUSTRIES INC, DEVILBISS HEALTHCARE, KONINKLIJKE PHILIPS N.V. (PHILIPS), MEDTRONIC PLC, MINDRAY MEDICAL INTERNATIONAL LIMITED, NATUS MEDICAL INCORPORATED, NIHON KOHDEN CORPORATION, RESMED INC, SMITHS GROUP PLC. (SMITHS MEDICAL), SOMNOMEDICS GmbH
About the Spherical Insights & Consulting
Spherical Insights & Consulting is a market research and consulting firm which provides actionable market research study, quantitative forecasting and trends analysis provides forward-looking insight especially designed for decision makers and aids ROI.
Which is catering to different industry such as financial sectors, industrial sectors, government organizations, universities, non-profits and corporations. The company's mission is to work with businesses to achieve business objectives and maintain strategic improvements.
CONTACT US:
For More Information on Your Target Market, Please Contact Us Below:
Phone: +1 303 800 4326 (the U.S.)
Phone: +91 90289 24100 (APAC)
Email: inquiry@sphericalinsights.com, sales@sphericalinsights.com
Contact Us: https://www.sphericalinsights.com/contact-us
Follow Us: LinkedIn | Facebook | Twitter
Need help to buy this report?