Global Security Paper Market Size to Worth USD 32.3 Billion by 2032 | CAGR of 7.8%
Category: Chemicals & Materials
---
---
Global Security Paper Market Size to Worth USD 32.3 Billion by 2032
According to a research report published by Spherical Insights & Consulting, the Global Security Paper Market Size to grow from USD 17.7 Billion in 2022 to USD 32.3 Billion by 2032, at a Compound Annual Growth Rate (CAGR) of 7.8% during the forecast period.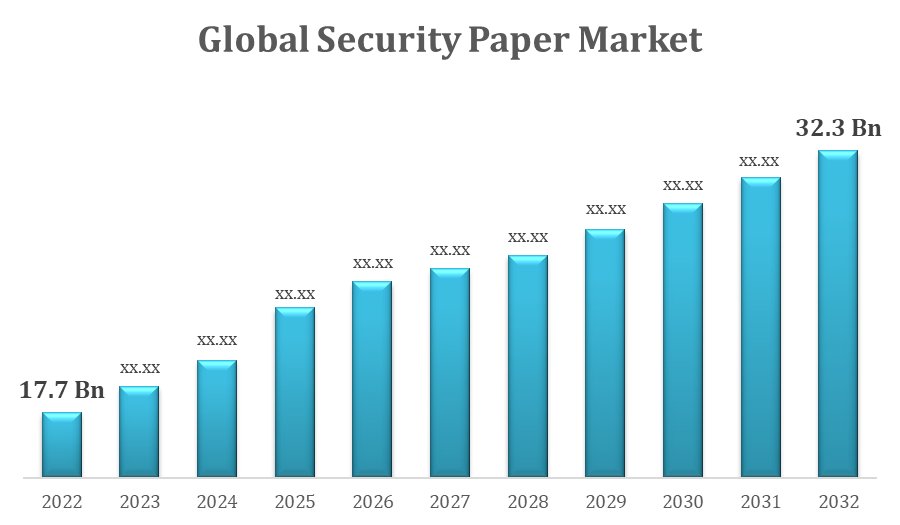 Get more details on this report -
Request Free Sample PDF
Browse key industry insights spread across 200 pages with 150 market data tables and figures & charts from the report on the "Global Security Paper Market Size By Type (Hybrid Paper, Watermark, Hologram, Thread & UV Fiber), By Application (Currency/Bank Notes, Legal & Government), By Region, And Segment Forecasts, By Geographic Scope And Forecast 2022 - 2032". Get Detailed Report Description Here : https://www.sphericalinsights.com/reports/security-paper-market
Despite its steady growth, there are no indications that the security paper market is about to slow down. The increasing need for safe and unchangeable documents across a range of industries, including finance, government, and education, is one of the primary motivators. As technology advances, security feature capabilities also do, making counterfeiters' job more difficult. The rise in e-commerce and online transactions has also increased the demand for secure documentation and authentication processes. People are concerned about the security of critical records, including identity documents and certificates, against fraud and forgeries.
Security Paper Market Value Chain Analysis
The journey begins with suppliers of raw materials including specialty paper, dyes, security threads and holographic films. These companies produce specialty paper using raw materials. It's possible that security features were included into the paper itself during production. Businesses involved in printing and technology also contribute by incorporating security features into the paper. For this, methods including intaglio printing, microprinting, and UV printing can be applied. Specialised businesses create security elements including holograms, watermarks, and security threads. These components are then included in the document. These are the wizards who make everything work. With the specific paper and security features, they print a variety of documents, such as passports, banknotes, certifications, and more. The secure documents need to arrive at their destinations undamaged.
Security Paper Market Opportunity Analysis
As the world grows increasingly interconnected, there is an increasing need for secure international documentation. Joining emerging markets may be a lucrative opportunity. As e-commerce expands, there is an increasing demand for secure papers for identification and verification. Consider digital certifications and shipping labels that are safe. Cybersecurity protections incorporated with physical papers could completely transform the market. Take into consideration documents that include digital signatures or encrypted QR codes for added protection. A chance exists to provide instruction and training on the importance of document security. Increasing awareness might motivate more individuals to look for safe document solutions. The need for secure medical records is growing as more and more medical data is stored digitally. Safe prescription paper and tamper-resistant medical records are covered by this.
When counterfeiters get more inventive, the market demands ever-more sophisticated security solutions. As a result of this interaction, a creative loop is started that produces ever-more-secure documents. Counterfeiting often requires the deployment of state-of-the-art technologies. Businesses in the security paper market should think about implementing technologies like blockchain, RFID, and cutting-edge printing methods to stay ahead of the competition. Since counterfeiting is an international issue, countries can cooperate to share best practises and knowledge. This could lead to future multinational partnerships in the security paper market. As the dangers of counterfeiting become more widely known, companies and governments may choose to invest more on secured documents.
It is often not free to add advanced security measures. Striking a balance between cost-effectiveness and effective security may prove to be challenging for manufacturers and customers alike. Not everyone is fully aware of the importance of safe documents. This ignorance could serve as a barrier since it gets harder to convince end users to spend money on safer options. People are usually against changes to established systems, and this is also the case with papers. When new, more secure document standards are introduced, some habituated to the older practises might object. Economic downturns or volatility may have an impact on the security paper market.
Insights by Type
The hybrid paper segment accounted for the largest market share over the forecast period 2023 to 2032. Parts of traditional paper are often combined with advanced security features such as watermarks, holograms, and security threads in hybrid papers. This combination provides a higher level of security against counterfeiting. Among other industries, the government, education, and financial sectors are among those that use hybrid sheets. These sheets' versatility makes them suitable for a wide range of secure documents. Since counterfeiting techniques are always evolving, more sophisticated security measures are needed. Hybrid papers fill this demand by providing a multi-layered resistance against counterfeiting attempts. As international trade increases, the requirement for secure documents that are hard to counterfeit is expanding.
Insights by Application
Currency notes segment is witnessing the fastest market growth over the forecast period 2023 to 2032. Currency notes are the first line of defence in the war against counterfeiting. The constant evolution of counterfeiting strategies has made complex security elements in money design and production necessary. Secure money notes are becoming more and more popular because to the development of color-shifting inks, holographic features, and microprinting, among other printing technology advancements. The use of polymer substrates for banknotes is trending upward. Polymer banknotes are preferred by several countries due to their robustness, resistance to deterioration, and advanced security features. As international trade and currency exchange grow, the security of currency notes must be maintained. This makes internationally recognised cutting-edge security solutions even more necessary.
Insights by Region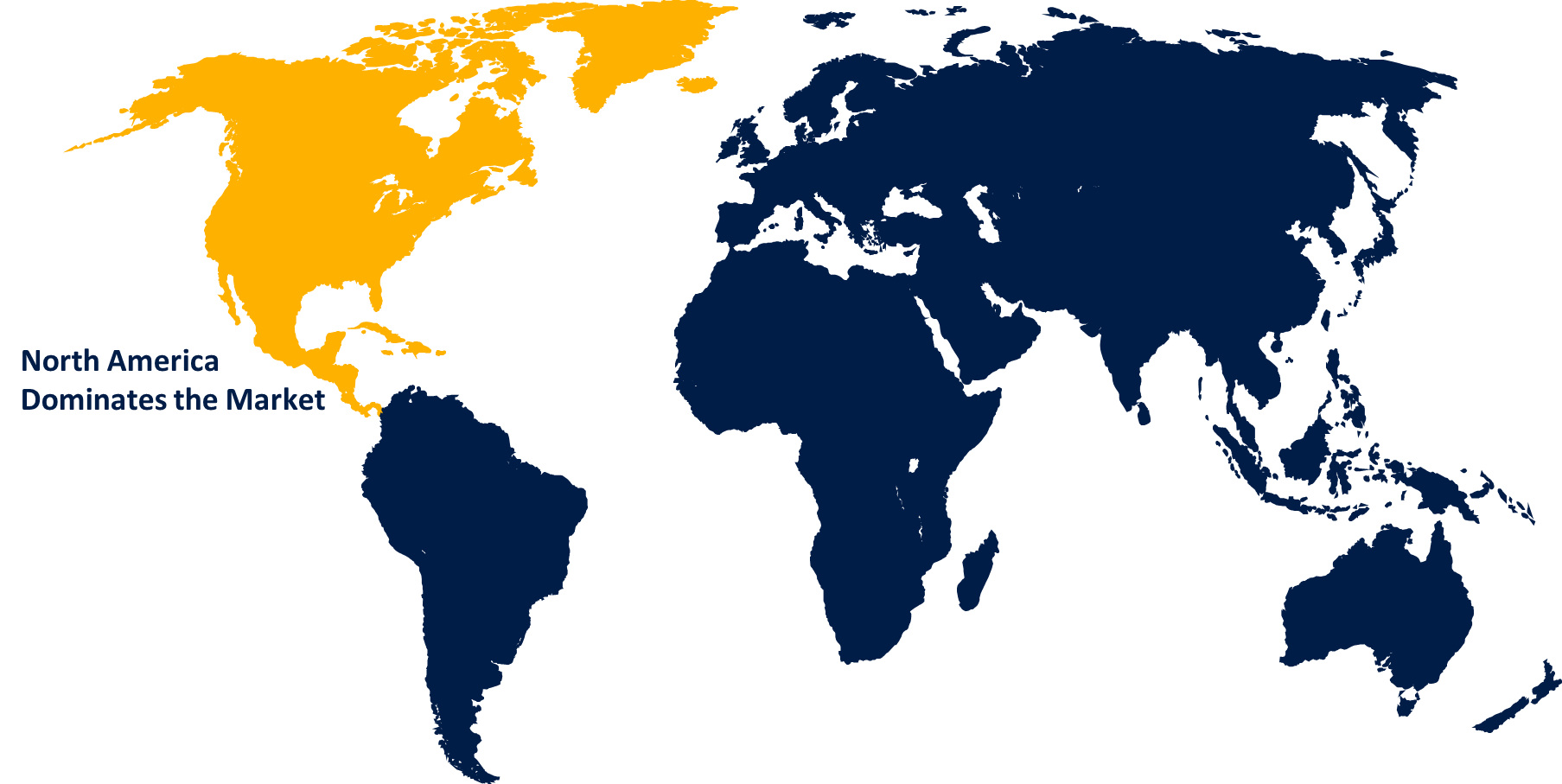 Get more details on this report -
Request Free Sample PDF
North America is anticipated to dominate the Security Paper market from 2023 to 2032. The financial sector, which includes banks and other financial institutions, uses security paper extensively. Checks, certificates of deposit, and other financial documents often have advanced security features. North America is at the forefront of technological innovation in security aspects. Holographic components, color-shifting inks, and micro-optics are a few of the innovations that are frequently brought to market. North America's IT clusters and research facilities make it a centre of innovation for security paper technologies. Businesses in the sector usually invest heavily in research and development to stay ahead of emerging threats.
Asia Pacific is witnessing the fastest market growth between 2023 to 2032. There is a considerable demand for secure currency in several Asia-Pacific countries, especially in China and India. To prevent counterfeiting, states invest money in state-of-the-art security systems. Governments in the region frequently employ security paper for a range of documents, such as diplomas, passports, and visas. Sustaining national security and identity requires robust security measures. The banking business uses a lot of security paper for checks, certificates of deposit, and other financial instruments. The rapid expansion of financial markets in countries such as China is one of the factors fueling demand. The Asia-Pacific region has an impact on the integration of state-of-the-art security measures due to its quick adoption of new technology. This includes advancements in printing technology, holographic components, and digital security.
Major players in the market
Giesecke+Devrient
De La Rue PLC
Fedrigoni Group
Security Printing and Minting Corporation of India Limited (SPMCIL)
Real Casa De La Moneda (FNMT-RCM)
Security Paper Limited
Market Segmentation
This study forecasts revenue at global, regional, and country levels from 2023 to 2032.
Security Paper Market, Type Analysis
Hybrid Paper
Watermark
Hologram
Thread & UV Fiber
Security Paper Market, Application Analysis
Currency/Bank Notes
Legal & Government
Security Paper Market, Regional Analysis
About the Spherical Insights & Consulting
Spherical Insights & Consulting is a market research and consulting firm which provides actionable market research study, quantitative forecasting and trends analysis provides forward-looking insight especially designed for decision makers and aids ROI.
Which is catering to different industry such as financial sectors, industrial sectors, government organizations, universities, non-profits and corporations. The company's mission is to work with businesses to achieve business objectives and maintain strategic improvements.
CONTACT US:
For More Information on Your Target Market, Please Contact Us Below:
Phone: +1 303 800 4326 (the U.S.)
Phone: +91 90289 24100 (APAC)
Email: inquiry@sphericalinsights.com, sales@sphericalinsights.com
Contact Us: https://www.sphericalinsights.com/contact-us
Need help to buy this report?