---
---
Global Precision Resistor Market worth $6 million by 2030
According to a research report published by Spherical Insights & Consulting, The Global Precision Resistor Market Size to grow from USD 3 billion in 2021 to USD 6 billion by 2030, at a Compound Annual Growth Rate (CAGR) of 6% during the forecast period.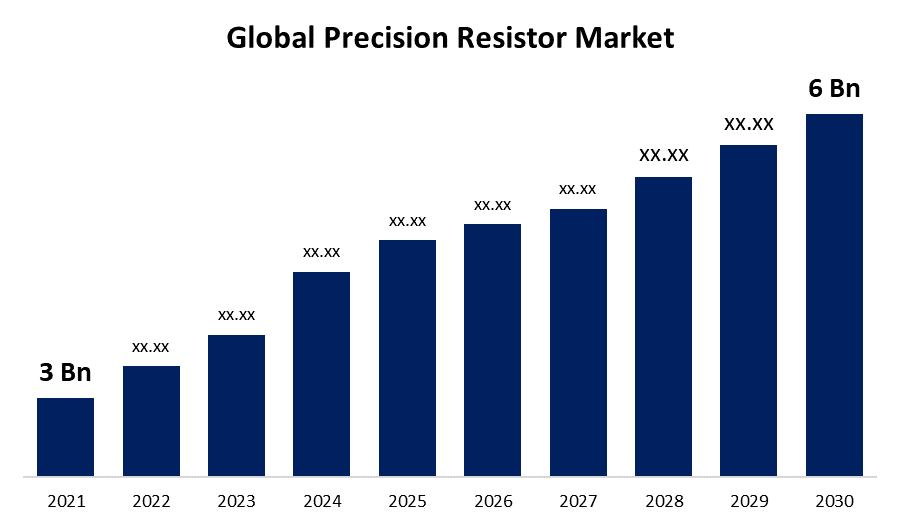 Get more details on this report -
Request Free Sample PDF
Browse key industry insights spread across 220 pages with 129 market data tables and figures & charts from the report "Global Precision Resistor Market Size, Share, and COVID-19 Impact Analysis, By Type (Precision Wire Wound Resistors, Precision Meta Foil Resistors, Precision Metal Film Resistors), By Application (Test & Measurement Equipment, Semiconductor, Medical Equipment, Industrial Automation, Telecommunications, Others (Automotive and Others)), by Region (North America, Europe, Asia-Pacific, Latin America, Middle East, and Africa), Analysis and Forecast 2021 – 2030 " in detail along with the table of contents. https://www.sphericalinsights.com/reports/precision-resistor-market
Precision resistor demand throughout several regions has been lower than anticipated compared to pre-pandemic levels, which is a shocking and unanticipated result of the worldwide COVID 19 pandemic. Precision resistors adhere to strict criteria for resistance accuracy, temperature coefficient, load life, and mounting technique. Precision is connected to precision resistors. Precision of the resistance value is the key to accuracy in these resistors. Numerous factors that are together referred to as stress have an impact on accuracy. These consist of resistors and self-heating produced by changes in the surrounding temperature. Additionally, even once the power is on, a number of problems can cause resistance accuracy to be impacted, including overload, corrosive gases, welding static electricity, voltage or pressure from circuit boards, moisture from the environment, and static electricity. The growing demand for consumer electronics like laptops, smartphones, and portable gaming consoles is the main factor driving up the price of resistors. This aids India in realising its objective of dominating the USD 250 billion electronics market. Investments made to increase the production of consumer electronics and technology advancements are a couple of the main market-expanding drivers. The disruption of the demand and supply for film resistors and the absence of profit margins as a result of the ongoing decline in raw material prices are the main issues limiting the precision resistor market's overall growth. A further barrier is the significant funds spent on research and development to produce a clear and stable design for end-use electronics. Costs for the manufacturers will also go up as a result of modernising the current research and development and manufacturing facilities to meet lead-free and ecological standards.
Precision Metal Film Resistors segment holds the largest market share over the forecast period.
On the basis of type, the global precision resistor market is segmented into precision wire wound resistors, precision metal foil resistors, and precision metal film resistors. With the biggest market share, the precision metal film resistors category is leading the market. These resistors are essentially passive electronic parts that provide electrical resistance and restrict current flow. It is constructed from a conductive metal substrate and a thin layer of insulating ceramic and plastic powder. In addition to this, it is also utilised in industrial products, automotive electronics, medical electronics, test and measurement equipment, etc.
Semiconductors segment is anticipated to witness the highest market growth over the forecast period.
Based on the application, the global precision resistor market is segmented into test and measurement equipment, medical equipment, industrial automation, semiconductors, telecommunications, and others. Due to the rising demand for electronic devices like smartphones, the adoption of cloud computing, and the Internet of Things, the semiconductors segment is predicted to experience the largest market growth of these (IoT). The quick increase in high-tech products like AI and its integration into 5G networks, automotive, and industrial electronics are also major driving forces in this market.
Asia Pacific to register the fastest market growth over the forecast period.
The Global Precision Resistor Market has been segmented into five major regions: North America, Europe, Asia-Pacific, South America, The Middle East and Africa. Due to the existence of mature and developing enterprises with a strong dominance in India, China, and South Korea, Asia Pacific currently has the greatest market share and is expected to maintain that dominance during the projection period. In addition, the regional market is expanding due to the use of expensive electronics combined with high-tech equipment.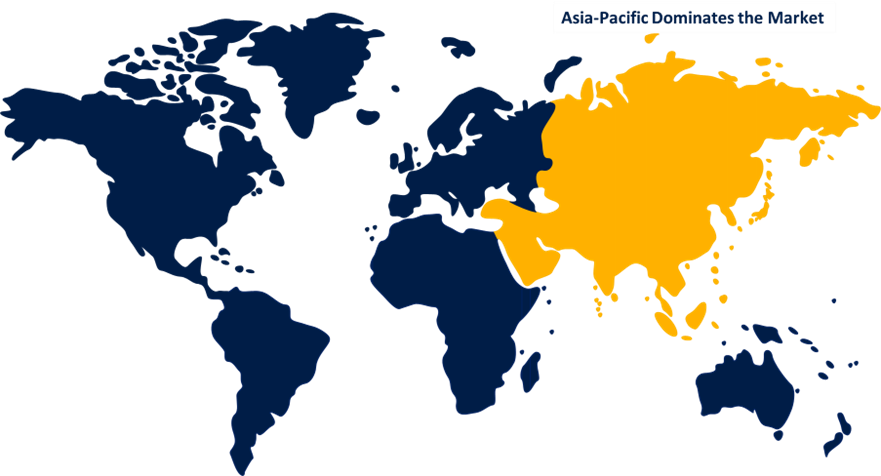 Get more details on this report -
Request Free Sample PDF
Major vendors in the Global Precision Resistor Market include TDK Corporation, Murata Manufacturing Co. Ltd., YAGEO Group, Vishay Intertechnology, Inc., Samsung Electro-Mechanics, TE Connectivity, KYOCERA AVX Components Corporation, OMRON Precision Group, Inc., Bourns, Isabellenhuette, Susumu, Viking Tech Corp, Walsin Technology Corporation, Panasonic, Cyntec
Contact Us: https://www.sphericalinsights.com/contact-us
Need help to buy this report?