Global Microgrid Market Size To Grow USD 245.5 Billion By 2032 | CAGR of 16.3%
Category: Energy & Power
---
---
Global Microgrid Market to Grow $245.5 billion by 2032
According to a research report published by Spherical Insights & Consulting Global Microgrid Market Size is to grow from USD 245.5 billion in 2022 to USD 245.5 billion by 2032, at a Compound Annual Growth Rate (CAGR) of 16.3% % during the forecast period.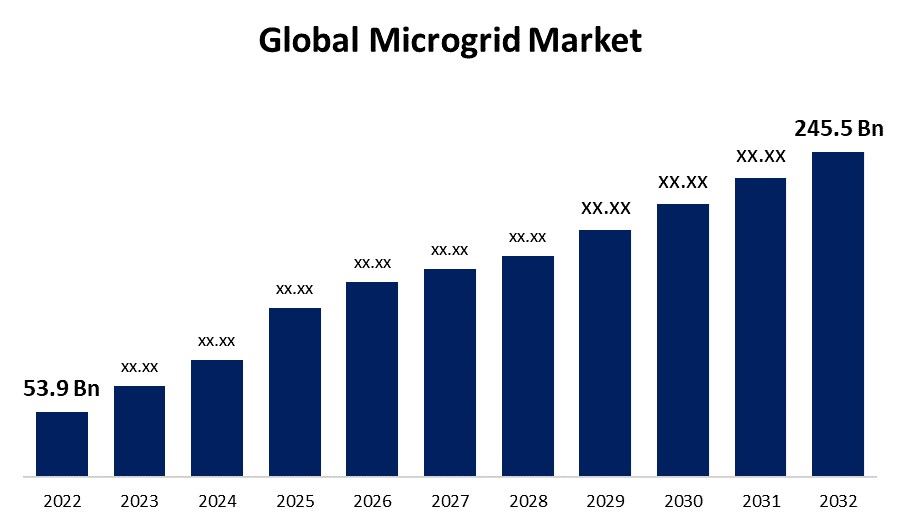 Get more details on this report -
Request Free Sample PDF
Browse key industry insights spread across 200 pages with 120 market data tables and figures & charts from the report on the "Global Microgrid Market Size, Share, and COVID-19 Impact Analysis, By Power Source (Diesel Generators, Natural Gas, Solar PV, CHP), By Capacity (Less than 5 MW, 5 MW - 10 MW, 10 MW - 20 MW, 20 MW - 50 MW, and Above 50 MW), By Application (Educational Institutes, Remote Areas, Military, Utility Distribution, Commercial & Industrial, and Others), By Region (North America, Europe, Asia-Pacific, Latin America, Middle East, and Africa), Analysis and Forecast 2022– 2032." Get Detailed Report Description Here: https://www.sphericalinsights.com/reports/microgrid-market
A microgrid is a small-scale electric system that may provide power in parallel or independently from bigger power networks. Microgrids are a managed network of interconnected charges that use a variety of technologies including electricity generation, transmission, and distribution. A smart microgrid can function when connected to the primary grid; otherwise, it acts as an electrical island. By preventing hazardous emissions, renewable resources are utilized to their full potential, efficiency is increased, and long-term energy costs are predictable. The trend toward more localized and distributed generation for better reliability, resiliency, and energy in cities, communities, and campuses is projected to have a substantial impact on market growth. These electrical distribution services are utilized to improve local resilience while also ensuring the regional electric grid's functioning and stability. Microgrids are systems that transfer, distribute, and manage power flows to end users. Microgrids use renewable energy sources such as solar PV and wind turbines to generate energy for use in smaller community-based systems.
The ongoing demand for electricity in the healthcare and military industries is driving the deployment of microgrids. By disrupting the power supply, increased power outages in cities and rural areas may cause severe harm to a range of establishments, including hospitals and military posts. Many objects in hospitals require energy, such as lights, heating, and cooling, as well as electricity for life support systems such as dialysis and ventilator equipment, oxygen monitoring meters, and others. Furthermore, rising government backing and an increase in microgrid project execution are pushing the market for rural electrification microgrids. Tata Power and the Indian government's e-governance services division established a partnership in April 2021 to deploy solar-powered water pumps and microgrids in rural India. However, converting an existing system to a hybrid system or building a new microgrid can cost hundreds of millions of dollars. The most expensive generation assets include batteries, solar photovoltaic collectors, and combined heat and power systems. Furthermore, substantial funds are necessary for grid automation and control systems capable of intelligently monitoring and managing all components, and efficiently controlling microgrid electricity.
COVID 19 Impact
The significant influence of COVID-19 on the microgrid market growth has been detected due to raw material supply chain interruption and activity stifling due to social distancing norms. The market had witnessed a revenue loss due to a number of additional issues, including a lack of qualified specialists to manage the technology and the global shutdown of production facilities. Associations such as the Solar Energy Industries Association (SEIA), the Advanced Energy Economy (AEE), the Institute for Local Self-Reliance (ILSR), and the Alliance for Rural Electrification (ARE) are striving to re-energize microgrid programs. These associations' clean energy and microgrid development proposals come at a time when nearly 100,000 advanced energy workers in the United States are unemployed.
The Combined Heat and Power (CHP) segment is dominating the market with the largest market share over the forecast period.
The global microgrid market is divided into four categories based on power sources include diesel generators, natural gas, solar PV, and CHP. Among these sectors, the Combined Heat and Power (CHP) power source category dominated the global market, accounting for more than 36.0% of the total revenue share in 2022. The transition from traditional Separate Heat and Power (SHP) systems to energy generation from a single fuel source is expected to have a substantial impact on segment growth.
The 50 MW segment is leading the largest market growth during the forecast period.
The global microgrid market is segmented into many sectors based on capacity such as less than 5 MW, 5 MW - 10 MW, 10 MW - 20 MW, 20 MW - 50 MW, and greater than 50 MW. Due to the low electrification rate of grid connectivity compared to other capacity sectors, the 50 MW category has a dominating market share. The components used in every system, regardless of capacity, are the same, such as the solar panel, charge controller, and battery, which may absorb more charge in the long run. Medium-scale capacity refers to the segments 10 MW-20 MW and 20 MW-50 MW. The growing demand for modern technology in power generation and distribution has raised the demand for capacity segments ranging from 10 MW to 20 MW and from 20 MW to 50 MW.
The educational institutes segment is influencing the largest market share of 37% during the forecast period.
Based on the application, the global microgrid market is bifurcated into educational institutes, remote areas, military, utility distribution, commercial & industrial, and others. Among these categories, education applications dominated the global market in 2022, accounting for more than 37.0% of the total revenue share. Rising government investment in improving education infrastructure to provide school education in rural areas in developing countries such as China and India is projected to have a positive impact. Extensive power supply requirements for delivering lighting, HVAC, and the functioning of electronic devices in hospitals, corporate offices, and retail outlets are projected to have a considerable impact.
North America is leading the market with the largest market growth during the forecast period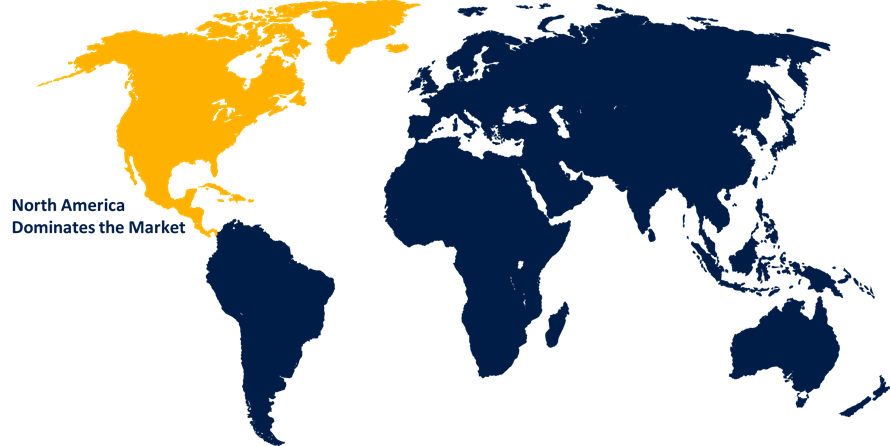 Get more details on this report -
Request Free Sample PDF
North America is expected to lead considerable market growth during the projected period because of the increasing adoption of captive power-generation methods in the industrial and municipal sectors of the United States to lessen reliance on the government-controlled power supply. The presence of multiple microgrid companies, as well as government programs such as the Smart Power Infrastructure Demonstration for Energy Reliability and Security (SPIDERS), has increased market interest in the area.
Asia Pacific is expected to grow at a significant rate during the forecast period, because of the favorable outlook for the manufacturing and construction industries in major economies such as China and India, as well as legislative support for supporting domestic investments, Asia Pacific is expected to grow at a significant rate during the forecast period. Furthermore, governments in the Asia-Pacific region want to expand distributed energy generation and microgrids to provide electricity to their citizens.
Major vendors in Global Krabbe Disease Treatment Market include Lockheed Martin Corporation, ZBB Energy Corporation, ABB Ltd., GE Digital Energy, Power Analytics Corporation, Consert Inc., Viridity Energy Inc., S&C Electric Company, Chevron Energy, Toshiba Corporation, HOMER Energy LLC, Honeywell International Inc., Microgrid Energy LLC, Siemens, & Others.
key Target Audience
Market Players
Investors
End-users
Government Authorities
Consulting and Research Firm
Venture capitalists
Value-Added Resellers (VARs)
Recent Development
In November 2021, The United Kingdom has been awarded yet another microgrid project for the housing and business development of the Grove Park neighborhood in Lewisham East, UK. The project contains a 500-kW renewable energy system and energy storage, as well as a smart grid management controller. It will be created by SNRG smart grids and Centrica energy firm. The project is planned to be completed by 2025.
In October 2021, a gold mine microgrid in the Democratic Republic of the Congo received hybrid energy solutions technology from Caterpillar, including 7.5MW of battery storage.
Market Segment
This study forecasts revenue at global, regional, and country levels from 2022 to 2032. Spherical Insights has segmented the Global Microgrid Market based on the below mentioned segments:
Global Microgrid Market, By Power Source
Diesel Generators
Natural Gas
Solar PV
CHP
Global Microgrid Market, By Capacity
Less than 5 MW
5 MW - 10 MW
10 MW - 20 MW
20 MW - 50 MW
Above 50 MW
Global Microgrid Market, By Application
Educational Institutes
Remote Areas
Military
Utility Distribution
Commercial & Industrial
Others
Microgrid Market, By Regional Analysis
Europe

Germany
Uk
France
Italy
Spain
Russia
Rest of Europe

Asia Pacific

China
Japan
India
South Korea
Australia
Rest of Asia Pacific

South America

Brazil
Argentina
Rest of South America

Middle East & Africa

UAE
Saudi Arabia
Qatar
South Africa
Rest of the Middle East & Africa
About the Spherical Insights & Consulting
Spherical Insights & Consulting is a market research and consulting firm which provides actionable market research study, quantitative forecasting and trends analysis provides forward-looking insight especially designed for decision makers and aids ROI.
Which is catering to different industry such as financial sectors, industrial sectors, government organizations, universities, non-profits and corporations. The company's mission is to work with businesses to achieve business objectives and maintain strategic improvements.
CONTACT US:
For More Information on Your Target Market, Please Contact Us Below:
Phone: +1 303 800 4326 (the U.S.)
Phone: +91 90289 24100 (APAC)
Email: inquiry@sphericalinsights.com, sales@sphericalinsights.com
Contact Us: https://www.sphericalinsights.com/contact-us
Need help to buy this report?