Global Laparoscopic Devices Market Size To Grow USD 16.3 Billion by 2032 | CAGR of 8.5%
Category: Healthcare
---
---
Global Laparoscopic Devices Market to Grow $ 16.3 Billion by 2032
According to a research report published by Spherical Insights & Consulting Global Laparoscopic Devices Market Size is to grow from USD 7.2 billion in 2022 to USD 16.3 billion by 2032, at a Compound Annual Growth Rate (CAGR) of 8.5% % during the forecast period.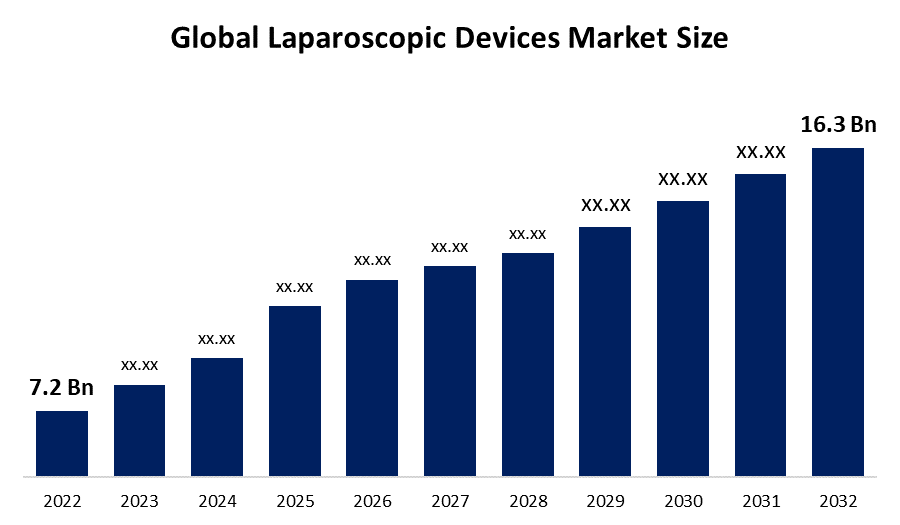 Get more details on this report -
Request Free Sample PDF
Browse key industry insights spread across 210 pages with 123 market data tables and figures & charts from the report on " Global Laparoscopic Devices Market Size, Share, and COVID-19 Impact Analysis, By Product (Laparoscopes, Energy Systems, Trocars, Closure Devices, Suction/Irrigation Devices, Robot Assisted Systems, Hand Access Instruments), By Application (Bariatric Surgery, Gynecological Surgery, Colorectal Surgery, and Other surgeries), By End User (Ambulatory Centers, Hospitals, Clinics, and Other End Users), By Region (North America, Europe, Asia-Pacific, Latin America, Middle East, and Africa), Analysis and Forecast 2022– 2032 " Get Detailed Report Description Here: https://www.sphericalinsights.com/reports/laparoscopic-devices-market
A tiny, two-dimensional camera with a light source is a component of laparoscopic equipment. Laparoscopy is a type of minimally invasive surgery that makes far smaller incisions than standard surgery, minimizing pain, hastening healing time, and blood loss. Laparoscopic device reprocessing necessitates specialized training and equipment. The camera attached to the laparoscopic instruments allows surgeons to operate specialist laparoscopic equipment at the target site and carry out the surgery. There has been a significant increase in the need for laparoscopic equipment as energy devices, laparoscopes, and robot-assisted systems have gotten more technologically advanced. Laparoscopy is increasingly more commonly selected over conventional operations due to its many benefits, which include a shorter hospital stay, less blood loss, and lower patient morbidity. It also offers rapid healing times, good outcomes that happen quickly, reduced risk of infection, little to no incision, and less discomfort. The popularity of laparoscopic surgery is expected to drive up demand for laparoscopic equipment throughout the forecast period.
The primary drivers of market growth are the increase in patients suffering from illnesses including uterine fibroids and endometriosis as well as the increased demand for hysterectomy and myomectomy operations. Growing public knowledge of the nascent healthcare systems in emerging nations is another element. Additionally, it is projected that advantageous reimbursement rules in some nations may boost sales of laparoscopic power morcellators in those nations. Due to the significant increase in the world's old population and the advancement of energy systems, which have increased their availability and cost, which may drive the laparoscopic devices. Furthermore, the lack of qualified professionals, restricted spending, pricey equipment, and inadequate reimbursement restrictions significantly limit the market's rate of expansion. The surge in product recalls by regulatory agencies like the Government of Canada is one of the primary factors limiting the growth of the global market for laparoscopic devices. For instance, the Canadian authorities ordered the universal plus laparoscopic electrode, a class II device produced by the CONMED medical technology firm, to be recalled. The universal plus laparoscopic electrode's tip could split while being used, which led to a product recall.
COVID 19 Impact
Due to postponed and canceled procedures, safety concerns, and ethical dilemmas, the COVID-19 epidemic also had a detrimental effect on the global market for laparoscopic equipment. For instance, COVID-19 interrupted laparoscopic procedures in suspects and infected patients in September 2020, according to data supplied by the National Center for Biotechnology Information. The laparoscopic smoke composition is dangerous, and exposure to it in operating rooms increases the risk of infection. Laparoscopic techniques theoretically have a danger of producing aerosols, especially during the upkeep and evacuation of a pneumoperitoneum, when changing instruments, when there is a CO2 leak when changing instruments, and while employing energy devices because of smoke creation.
The energy systems segment is dominating the market with the largest market share over the forecast period.
The global market for laparoscopic devices is divided into many categories based on the product types that are used, including laparoscopes, energy systems, trocars, closure devices, suction/irrigation devices, robot-assisted systems, and hand access tools. Energy systems have the highest revenue among these segments, with a projected 21% growth. The Fast sequential vascular transaction, coagulation, and tissue closure are made possible by energy systems during laparoscopic surgery. These tools are widely used during a variety of bariatric procedures, such as sleeve gastrectomy, gastric bypass, adjustable gastric bands, and biliopancreatic diversion with a duodenal switch.
The other surgeries segment is dominating the largest market growth during the forecast period.
On the basis of applications, the market for laparoscopic devices is bifurcated into several segments such as bariatric surgery, gynecological surgery, colorectal surgery, and other operations. A market share of around 22.5% of the revenue for laparoscopic devices was represented by the category of other surgeries, which was one of these categories. Laparoscopies for the colon, thorax, prostate, and cholecystectomy are a few of the additional surgical treatments. The need for colon laparoscopy is driving growth in the global market for laparoscopy equipment. The segment's growth is being aided by the use of less invasive laparoscopic instruments.
The hospital segment is leading the market with the largest market share of 38.1% during the forecast period.
On the basis of end users, the global laparoscopic devices market is classified into segments such as ambulatory centers, hospitals, clinics, and other end users. Among these, the hospital segment holds the highest market revenue share of 61.1% during the forecast period. An increase in patients with various chronic illnesses and the resulting rise in surgical procedures may be the primary causes of this market's growth. Due to the ease of handling any emergencies that may arise during surgical procedures and the accessibility of a wide range of treatment options in such facilities, hospitals experience a significantly higher influx of patients for bariatric surgeries or other laparoscopic procedures compared to other healthcare settings.
North America is influencing the market with the largest market growth over the forecast period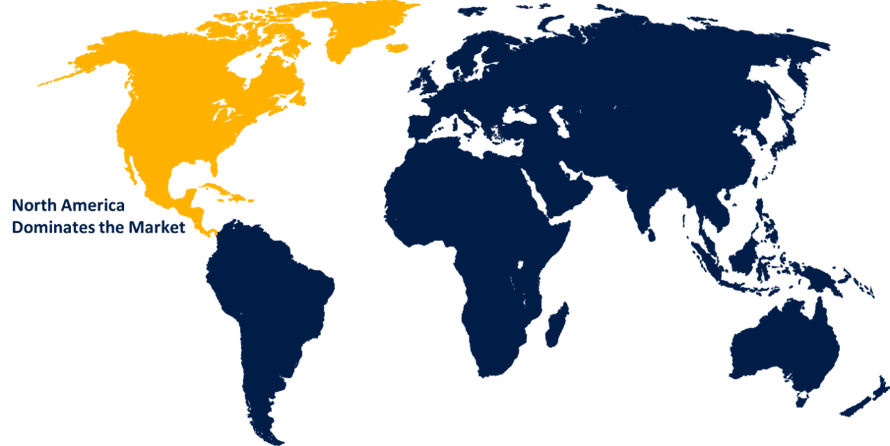 Get more details on this report -
Request Free Sample PDF
North America is dominating the highest revenue share of 34.4% during the forecast period, due to the growing demand for laparoscopic procedures over open surgery. The competition between influential firms over the development of new products would also influence the laparoscopic device industry.
Asia Pacific region is expected to witness a CAGR of 7.8% for the laparoscopic device market during the forecast period, owing to there are more modern, well-equipped facilities there and more surgeries being done, the Asia Pacific region is expected to see a CAGR of 7.8% for the laparoscopic device market during the projected period.
Major vendors in Global Laparoscopic Devices Market include Karl Storz SE & CO. Kg, Medtronic, Johnson and Johnson, Olympus Corporation, CONMED Corporation, B. Braun Melsungen AG, The Cooper Companies Inc., Richard Wolf GmbH, Microline Surgical, BD, Welfare Medical Ltd, Intuitive Surgical, Shenzen Mindray Bio Medical Electronics Co., Ltd, & Others.
key Target Audience
Market Players
Investors
End-users
Government Authorities
Consulting and Research Firm
Venture capitalists
Value-Added Resellers (VARs)
Recent Development
In September 2021, Olympus Corporation announced the cutting-edge POWERSEAL line of bipolar surgical energy tools, enabling surgeons to perform cutting-edge sealing, dissection, and grasping techniques during laparoscopic or open surgery while dramatically reducing the amount of effort required to close the jaws.
Market Segment
This study forecasts revenue at global, regional, and country levels from 2022 to 2032. Spherical Insights has segmented the Global Laparoscopic Devices Market based on the below-mentioned segments:
Global Laparoscopic Devices Market, By Product
Laparoscopes
Energy Systems
Trocars
Closure Devices
Suction/Irrigation Devices
Robot Assisted Systems
Hand Access Instruments
Global Laparoscopic Devices Market, By Application
Bariatric Surgery
Gynecological Surgery
Colorectal Surgery
Other Applications
Global Laparoscopic Devices Market, By End Users
Ambulatory Centers
Hospitals
Clinics
Other End Users
Laparoscopic Devices Market, By Regional Analysis
North America
Europe

Germany
Uk
France
Italy
Spain
Russia
Rest of Europe

Asia Pacific

China
Japan
India
South Korea
Australia
Rest of Asia Pacific

South America

Brazil
Argentina
Rest of South America

Middle East & Africa

UAE
Saudi Arabia
Qatar
South Africa
Rest of the Middle East & Africa
About the Spherical Insights & Consulting
Spherical Insights & Consulting is a market research and consulting firm which provides actionable market research study, quantitative forecasting and trends analysis provides forward-looking insight especially designed for decision makers and aids ROI.
Which is catering to different industry such as financial sectors, industrial sectors, government organizations, universities, non-profits and corporations. The company's mission is to work with businesses to achieve business objectives and maintain strategic improvements.
CONTACT US:
For More Information on Your Target Market, Please Contact Us Below:
Phone: +1 303 800 4326 (the U.S.)
Phone: +91 90289 24100 (APAC)
Email: inquiry@sphericalinsights.com, sales@sphericalinsights.com
Contact Us: https://www.sphericalinsights.com/contact-us
Need help to buy this report?