Global Hematuria Treatment Market Size To Grow USD 1103.8 Million by 2030 | CAGR of 1.8%
Category: Healthcare
---
---
Global Hematuria Treatment Market To Grow $ 1103.8 Million by 2030
According to a research report published by Spherical Insights & Consulting, Global Hematuria Treatment Market Size is To Grow from USD 933.2 Million in 2021 to USD 1103.8 Million by 2030, at a Compound Annual Growth Rate (CAGR) of 1.8% during the forecast period. The factors which are driving this growing share of the market are emerging markets and significant investment in research and development.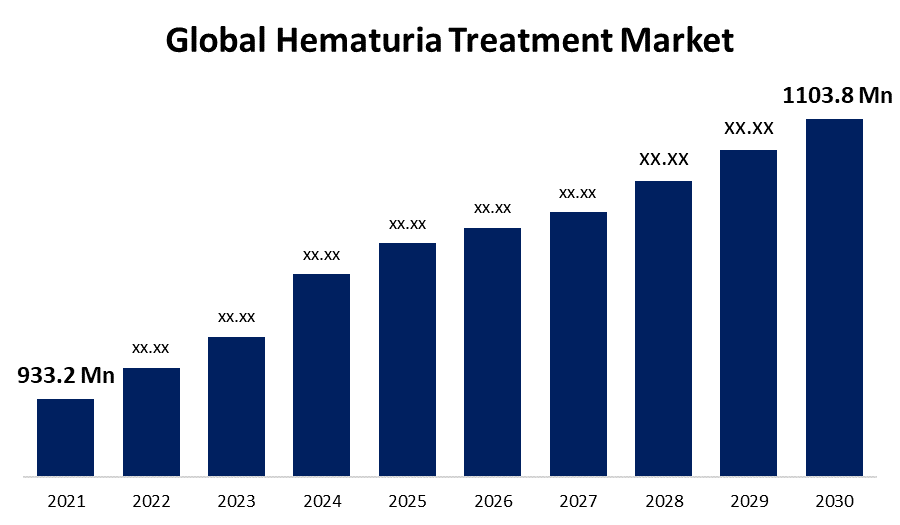 Get more details on this report -
Request Free Sample PDF
Browse key industry insights spread across 200 pages with 100 market data tables and figures & charts from the report on "Global Hematuria Treatment Market Size, Share, and COVID-19 Impact Analysis, By Type Outlook (Gross Hematuria, Microscopic Hematuria), By Indication (Urinary Tract Infection, Kidney Stones, Urethritis, Blood Cancer, Bladder Stones, Prostate Cancer, Cystitis, Trauma, Vigorous Exercise, Polycystic Kidney Disease, Endometriosis, and Menstruation), By End Users ( Hospitals, Clinics, and Others), By Region (North America, Europe, Asia-Pacific, Latin America, Middle East, and Africa), Analysis and Forecast 2021 – 2030" Get Detailed Report Description Here: https://www.sphericalinsights.com/reports/hematuria-treatment-market
Hematuria is a medical term for blood in the urine. A kidney is a filtration system that typically keeps blood out of the urine that humans produce. Urinary tract infections, bladder or kidney stones, kidney infections (pyelonephritis), renal disease, cancer, an enlarged prostate, kidney damage, and kidney disease are just a few of the medical conditions that can result in blood in the urine. Therefore, it is important to Investigate the clinical causes of hematuria, if addressed, it could develop into a possibly deadly illness. Although blood in the urine is not necessarily an indication of illness, it can be an important indicator of a potential health issue. 70% to 80% of people over the age of 80, develop symptoms of an overactive bladder, as per International Incontinence Association.
The increasing prevalence of chronic diseases has caused a large rise in healthcare spending, which is the main reason that may drive market share growth. Furthermore, governments from numerous regions are making significant investments in enhancing the infrastructure of the healthcare system. Also, consumers in industrialized nations are becoming more knowledgeable about the hematuria treatments that are accessible in the market which are expected to boost the market growth. The factors which are restraining the growth of the market such as the high price of the drugs used to treat hematuria and major key market players may face a significant challenge when a drug patent has expired.
COVID 19 Impact
For the present forecast period, the sudden onset of the fatal coronavirus pandemic has been a major source of concern for the operation and scope of the hematuria treatment market on a global scale. The emergence of the pandemic has significantly impacted the global market's demand and supply chain mechanisms, and doctors are now focused entirely on treating patients who have fallen to the fatalities of the pandemic, which is followed by rising cases and continuous pandemic waves of various infection variants. The operation theaters and other medical rooms are focusing on treating the covid positive patients on priority and the team of doctors and other medical staff is dedicating their services to treat them.
The microscopic hematuria segment is dominating the market with the largest market share over the forecast period.
Based on the type outlook, the hematuria treatment market is segmented into gross hematuria and microscopic hematuria. Among these, microscopic hematuria dominated the market during the forecast period owing to the increase in patients who are suffering from microscopic hematuria. Microscopic hematuria is frequently diagnosed during routine testing rather than as a result of symptoms.
The urinary tract infection segment is leading the market over the forecast period.
Based on application, the medical gas market is classified into pharmaceutical manufacturing and research, diagnostic applications, therapeutic applications, and others. Among these, the market for hematuria is dominated by the urinary tract infection market, which has shown significant development over the past ten years due to a rise in female UTI infections. The kidneys, bladder, urethra, and other components of the urinary system are all affected by a urinary tract infection.
The hospital segment is dominating the market share during the forecast period.
Based on the end users, the hematuria treatment is classified into hospitals, clinics, & others. Through that segment, the hospital sector led the biggest market share owing to the hematuria caused due to urinary tract infections, and treatment for these conditions, including antibiotics, shock wave therapy for kidney or bladder stones treatment, and drugs to reduce enlarged prostate gland size, are projected to fuel market expansion in the hospital sector.
North America is dominating the market with the largest market share during the forecast period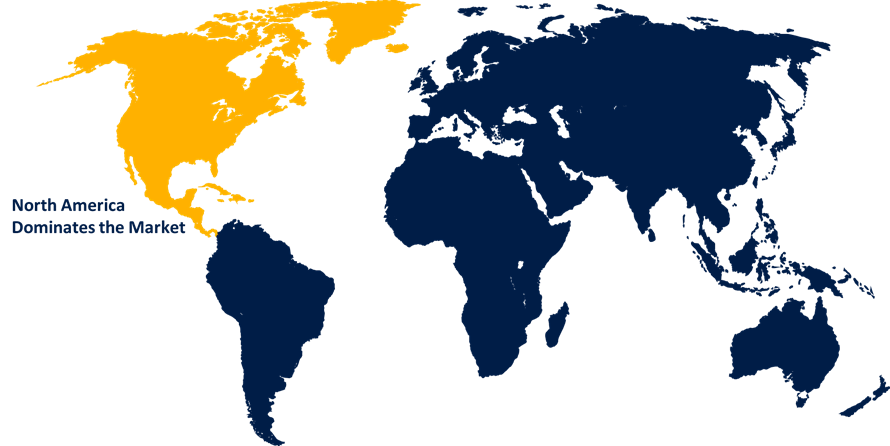 Get more details on this report -
Request Free Sample PDF
North America accounts for the largest market share during the forecast period, due to the hematuria treatment market in the United States and Canada will be driven by increased attention being paid to reducing the number of undiagnosed hematuria patients and the accessibility of early treatment. Also, businesses in the industry are constantly developing, and advanced medical technology is being adopted earlier in this region.
Europe is predicted to be the second most lucrative market for hematuria treatment due to rising demand for innovative therapeutics, extensive research in the treatment of urinary tract infections, and the geographical expansion of market key competitors.
Major vendors in the Global Hematuria Treatment Market include Pfizer, Inc., AstraZeneca plc, Novartis International AG., Johnson & Johnson, F. Hoffmann La Roche Ltd., Teva Pharmaceutical Industries Ltd., Boehringer Ingelheim GmbH, Cipla Ltd., Bristol Myers Squibb, GlaxoSmithKline, Inc., Merck & Co., Novartis International AG, and Other prominent players
key Target Audience
Market Players
Investors
End-users
Government Authorities
Consulting and Research Firm
Venture capitalists
Value-Added Resellers (VARs)
Recent Development
On august 2021, Pfizer Inc. entered into an agreement where Pfizer Inc. will acquire trillium therapeutics Inc. for developing and innovating cancer therapies.
On September 2021, Astra Zeneca and vax equity, announced a collaboration, for developing and commercializing the RNA therapeutics platform.
Market Segment
This study forecasts revenue at global, regional, and country levels from 2019 to 2030. Spherical Insights has segmented the Global Hematuria Treatment Market based on the below mentioned segments:
Global Hematuria Treatment Market, By Type
Gross Hematuria
Microscopic Hematuria
Global Hematuria Treatment Market, By Indication
Urinary tract infection
Kidney stones
Urethritis
Blood cancer
Bladder stones
Prostate cancer
Cystitis
Trauma, vigorous exercise
Polycystic kidney disease
Endometriosis
Menstruation
Global Hematuria Treatment Market, By End Users
About the Spherical Insights & Consulting
Spherical Insights & Consulting is a market research and consulting firm which provides actionable market research study, quantitative forecasting and trends analysis provides forward-looking insight especially designed for decision makers and aids ROI.
Which is catering to different industry such as financial sectors, industrial sectors, government organizations, universities, non-profits and corporations. The company's mission is to work with businesses to achieve business objectives and maintain strategic improvements.
CONTACT US:
For More Information on Your Target Market, Please Contact Us Below:
Phone: +1 303 800 4326 (the U.S.)
Phone: +91 90289 24100 (APAC)
Email: inquiry@sphericalinsights.com, sales@sphericalinsights.com
Contact Us: https://www.sphericalinsights.com/contact-us
Follow Us: LinkedIn | Facebook | Twitter
Need help to buy this report?