Global Electrophysiology Market Size To Exceed USD 19.74 Billion by 2032 | CAGR of 10.4%
Category: Healthcare
---
---
Global Electrophysiology Market to Exceed $19.74 Billion by 2032
According to a research report published by Spherical Insights & Consulting, The Global Electrophysiology Market size is to grow from USD 7.34 Billion in 2022 to USD 19.74 Billion by 2032, at a Compound Annual Growth Rate (CAGR) of 10.4% during the forecast period.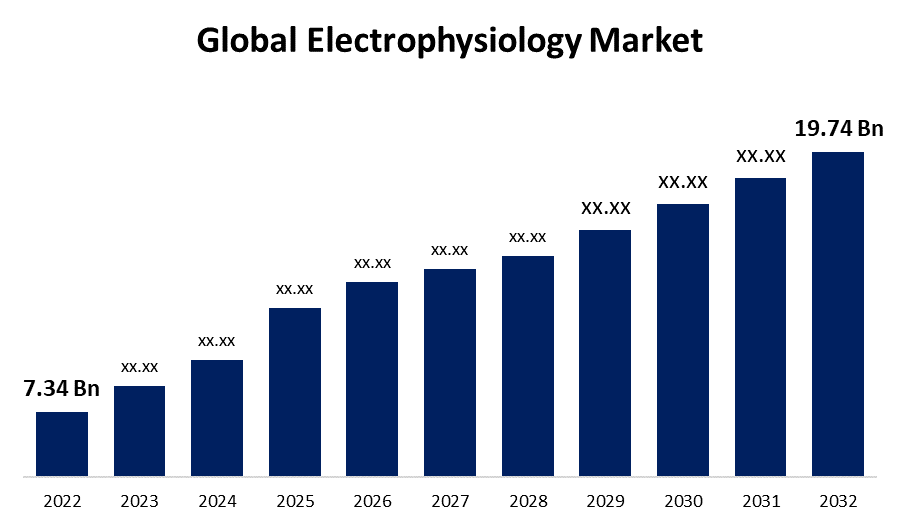 Get more details on this report -
Request Free Sample PDF
Browse key industry insights spread across 200 pages with 130 market data tables and figures & charts from the report on "Global Electrophysiology Market Size, Share, and COVID-19 Impact Analysis, By Product Type (Electrophysiology Ablation Catheter, Electrophysiology Laboratory Devices, Electrophysiology Diagnostic Catheters, Electrophysiology Access Devices, and Other Devices), By Indication Type (Atrial Fibrillation, Atrial Flutter, Atrioventricular Nodal Reentry Tachycardia, Wolff-Parkinson-White Syndrome, and Other Indications), By End-User (Hospitals and Cardiac centers and Ambulatory Surgery Centers), By Region (North America, Europe, Asia-Pacific, Latin America, Middle East, and Africa), Analysis and Forecast 2023 – 2032." Get Detailed Report Description Here:https://www.sphericalinsights.com/reports/electrophysiology-market
Electrophysiology is the field of study that focuses on the electrical properties of cells, tissues, and organs in living organisms. It involves measuring and analyzing electrical signals using techniques like EEG, EMG, and ECG. It is used for diagnosing and monitoring medical conditions, researching the nervous and cardiovascular systems, and advancing our understanding of physiological processes. By studying the electrical activity of biological structures, electrophysiology provides valuable insights into the functioning of various biological systems, aiding in the diagnosis and treatment of diseases, and advancing our knowledge of how our bodies work at the cellular level.
The EP ablation catheters segment is expected to grow at a CAGR of 11.3% over the forecast period
The global electrophysiology market is categorized based on product type. EP ablation catheters are the fastest-growing segment in the forecast period within the electrophysiology market. These specialized catheters are used in EP procedures to deliver energy to specific areas of the heart for the purpose of ablation, which is the targeted destruction of abnormal heart tissue causing arrhythmias. EP ablation catheters are witnessing rapid growth due to increasing demand for minimally invasive treatment options, advancements in catheter technologies, and growing awareness about the benefits of EP ablation procedures for managing cardiac arrhythmias. Moreover, the rising prevalence of atrial fibrillation and other arrhythmias worldwide is driving the adoption of EP ablation catheters, making them the fastest-growing segment in the electrophysiology market forecast period.
The atrial fibrillation segment dominated the market with more than 31.5% revenue share in 2022
Based on the indication type, the global electrophysiology market is segmented into atrial fibrillation, atrial flutter, atrioventricular nodal reentry tachycardia, wolff-parkinson-white syndrome, and other indications. The atrial fibrillation category accounted for the largest share in the electrophysiology Market in 2022, due to its high prevalence and significant impact on global healthcare. AF is the most common type of cardiac arrhythmia, affecting millions of people worldwide. The increasing aging population, changing lifestyle patterns, and growing awareness about AF risk factors have contributed to its dominant position in the market. Additionally, advancements in electrophysiology technologies, including catheter ablation, implantable devices, and anticoagulation therapies, have improved the management and treatment of AF, further reinforcing its dominance in the electrophysiology market.
Asia-Pacific is predicted to grow at higher CAGR of around 12.4% during the forecast period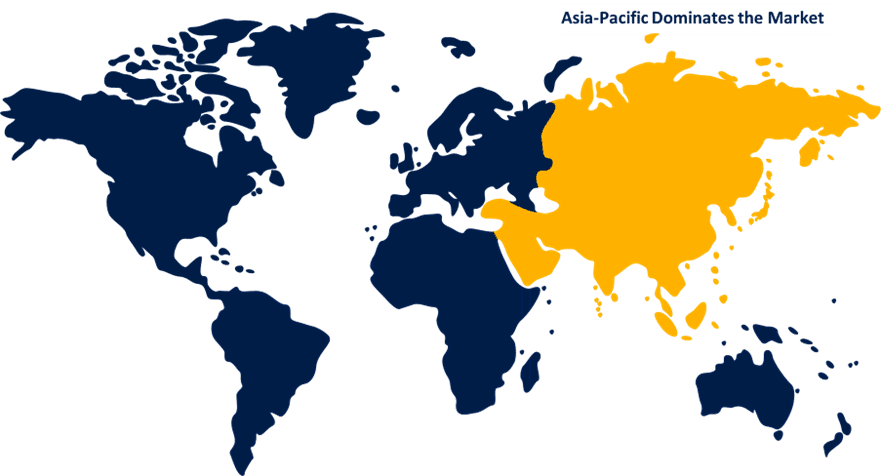 Get more details on this report -
Request Free Sample PDF
Based on region, Asia-Pacific is expected to be fastest growing region for the electrophysiology market due to various factors. The region has a large population base, a growing middle class, and increasing urbanization, leading to a rise in the prevalence of cardiovascular and neurological disorders. The expanding healthcare infrastructure, rising disposable incomes, and growing awareness about advanced medical technologies are driving the demand for electrophysiology procedures in Asia-Pacific. Moreover, advancements in healthcare technologies, increasing investments in research and development, and the growing adoption of minimally invasive procedures are propelling the growth of the electrophysiology market in the region. Additionally, favorable government initiatives, increasing healthcare expenditure, and expanding access to healthcare facilities are further supporting the growth of the Electrophysiology market in Asia-Pacific.
Some of the major players in the global electrophysiology market include Abbott Laboratories, Boston Scientific Corporation, Medtronic PLC, Johnson & Johnson, Siemens Healthineers, GE Healthcare, Koninklijke Philips N.V., Biosense Webster, Inc., MicroPort Scientific Corporation, LivaNova PLC, Stereotaxis, Inc., CardioFocus, Inc., EP Solutions SA, AtriCure, Inc., and BIOTRONIK SE & Co. KG.
Market Segment
This study forecasts revenue at global, regional, and country levels from 2019 to 2032. Spherical Insights has segmented the global electrophysiology market based on the below-mentioned segments:
Electrophysiology Market, By Product Type
Electrophysiology Ablation Catheter
Electrophysiology Laboratory Devices
Electrophysiology Diagnostic Catheters
Electrophysiology Access Devices
Other Devices
Electrophysiology Market, By Indication Type
Atrial Fibrillation
Atrial Flutter
Atrioventricular Nodal Reentry Tachycardia
Wolff-Parkinson-White Syndrome
Other Indications
Electrophysiology Market, By End-User
Hospitals and Cardiac centers
Ambulatory Surgery Centers
Electrophysiology Market, Regional Analysis
North America
Europe

Germany
Uk
France
Italy
Spain
Russia
Rest of Europe

Asia Pacific

China
Japan
India
South Korea
Australia
Rest of Asia Pacific

South America

Brazil
Argentina
Rest of South America

Middle East & Africa

UAE
Saudi Arabia
Qatar
South Africa
Rest of Middle East & Africa
About the Spherical Insights & Consulting
Spherical Insights & Consulting is a market research and consulting firm which provides actionable market research study, quantitative forecasting and trends analysis provides forward-looking insight especially designed for decision makers and aids ROI.
Which is catering to different industry such as financial sectors, industrial sectors, government organizations, universities, non-profits and corporations. The company's mission is to work with businesses to achieve business objectives and maintain strategic improvements.
CONTACT US:
For More Information on Your Target Market, Please Contact Us Below:
Phone: +1 303 800 4326 (the U.S.)
Phone: +91 90289 24100 (APAC)
Email: inquiry@sphericalinsights.com, sales@sphericalinsights.com
Contact Us: https://www.sphericalinsights.com/contact-us
Need help to buy this report?