---
---
The Global Earphone, Headphone & Bluetooth Speakers Market Size was valued at USD 4508 Million in 2021, the market is projected to grow USD 11760 Million in 2030, at a CAGR of 8.90%. as per the latest research report by Spherical Insights & Consulting.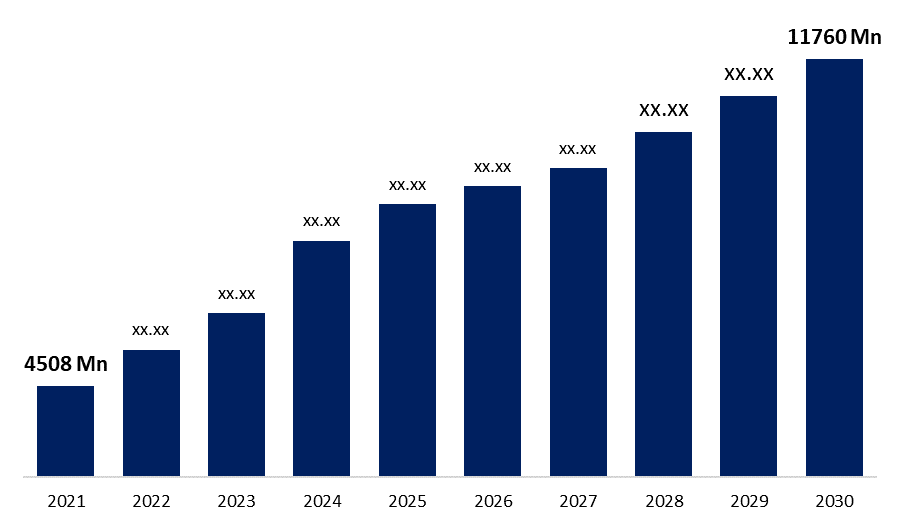 Get more details on this report -
Request Free Sample PDF
Technology development in in-ear headphones or earbuds is no different from their bigger siblings, even more than over-ear headphones. The reason is that a lot of people are using them for working out, running, and other activity. Getting rid of the wires completely created a new segment of premium-priced in-ear headphones. All the big brands developed their models a while ago, and today even mid-tier companies are releasing theirs. We can expect future development of true wireless earbuds and steady market growth. True wireless stereo (TWS) headphones are an exciting new product for a consumer wanting convenience. Closed-back headphones will stay the norm but you can expect better and more realistic surround sound, especially from gaming headphones. Spatial audio will become more important with the development of virtual reality.
Browse key industry insights spread across 200 pages with 92 market data tables and figures & charts from the report "Global Earphone, Headphone & Bluetooth Speakers Market Size, Share & Trends, COVID-19 Impact Analysis Report, By Product (Earphone, Headphone, And Bluetooth Speakers), By Technology (Wired, And Wireless) By Application (Fitness/Sports, Gaming, Virtual Reality, And Music & Entertainment), And By Region (North America, Europe, Asia-Pacific, Latin America, Middle East, And Africa), Analysis And Forecast 2021 – 2030" in detail along with the table of contents
https://www.sphericalinsights.com/reports/earphone-headphone-bluetooth-speaker-market
The introduction of true wireless earbuds has caused a paradigm shift in how people listen to music. Because there is no wire connecting the left and right earpieces, these earbuds provide a tangle-free listening experience. The earbuds are small and portable, and can be carried around in a charging case. These products' styling and portability have made them popular among the younger generation, athletes, and fitness enthusiasts, which is expected to drive the market.
Over the last few years, there has been a significant increase in the global sales of smartphones and mobile phones, particularly in developing countries. As the use of mobile devices has increased, so has the demand for earphones and headsets. Key providers rely heavily on strong distribution channels, such as multi-brand distributors and retailers of earphones and headsets, to gain a competitive advantage in the earphone and headset market. Thus, the expansion of marketing platforms for various products and the strengthening of distribution channels are assisting the value growth of the audio devices market.
The most recent headphones and earbuds come in a variety of styles and offer a plethora of features. The best headphones and earbuds can all produce fantastic sound to treat ears. While the best Bluetooth speakers are fine, headphones and earbuds provide a more private and superior audio experience. The rising trend of the market are like virtually all wireless headphones and earbuds, rely on Bluetooth. That means it can connect them to phone, tablet, smartwatch, or computer and walk at least 33 feet away without losing audio. The most recent models also include active noise cancellation to reduce ambient noise, water resistance, and spatial audio, such as Dolby Atmos, to produce more immersive sound. These are the major features in the earphones and headphones that can drive the market.
In recent years, the bulky size and high cost of on-ear and over-ear headphones have reduced their popularity. However, technological advancements in these headphones, such as active noise cancellation (ANC) and a rich bass signature, make them a popular choice among audiophiles. Because of the large size of the ear cups, manufacturers can fit the headphones with dynamic and electrostatic sound drivers, resulting in enhanced and clear sound quality. Companies such as Bose Corporation, Sony Corporation, Sennheiser GmbH & Co. KG, and Skullcandy.com are working to improve the design and styling of their headphones by offering foldable headphones, leather ear cup cushions, and improved build quality, which is expected to keep the headphones popular among users.
Earphones and headphones have advanced faster than any other technology, with better batteries and voice assistants quickly being integrated. Integrated streaming and touchscreen displays are being touted as the next advancement in earphone and headphone technology, aligning well with brands' desire to differentiate themselves through style. As battery technology advances and USB-C becomes the new charging standard, there is a pervasive trend toward 'wired to wireless' earphones and headphones with Bluetooth technology. Demand for advanced earphones and headphones will only grow as cities expand, commutes lengthen, and podcasting networks become self-sustaining businesses.
The COVID-19 is expected to have a significant impact on the market this year and will continue to have an impact for the first two quarters of the following year, as the supply chain has been disrupted. Furthermore, as a result of the severe economic downturn experienced by businesses across industries, employees are seeing salary cuts. This may have a direct impact on customers' purchasing decisions for wireless speakers; however, amid the concurrent India-China tensions, consumer sentiments are changing, which may provide opportunities for Indian vendors to enter the market.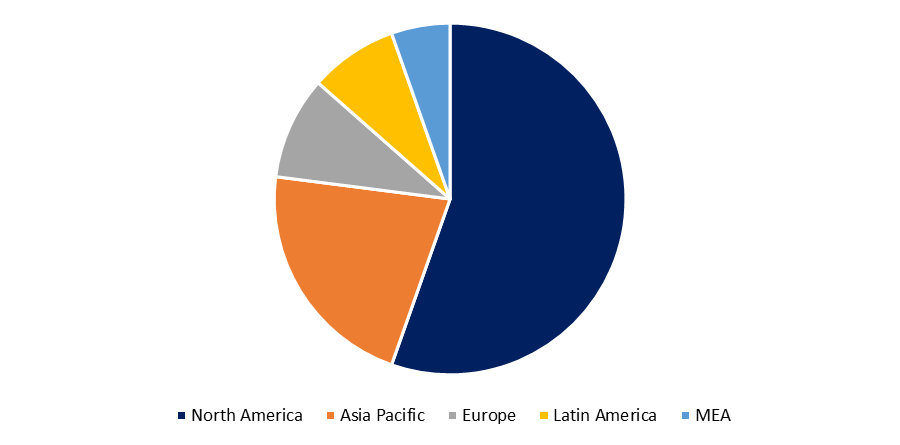 Get more details on this report -
Request Free Sample PDF
North America had the second largest market share, followed by Europe. This is due to the already established market, as well as the high technological penetration in these regions. Companies in this region are focused on R&D and continuous product development innovation. Furthermore, the presence of major industry players such as Apple Inc., Bose Corporation, GN Store Nord A/S, Harman International Industries, Incorporated, and Sennheiser GmbH & Co., KG in the region is expected to drive the market in North America and Europe.
Related Report.
Global Power Bank Rental Services Market Size, Share & Trends, COVID-19 Impact Analysis Report, By Type (Micro USB, Type C, and iOS Cable), By Application (Mobiles, Laptops, and Others), By End User (Cafes and Restaurants, Bars and Clubs, Retail and Shopping Centers, Transportation Hub, and Others), and By Region (North America, Europe, Asia-Pacific, Latin America, and the Middle East and Africa), Analysis and Forecast 2021 – 2030
https://www.sphericalinsights.com/reports/power-bank-rental-services-market
Global Multi-touch Screen Market Size, Share, & Price Trends, COVID-19 Impact Analysis Report, By Technology (Resistive, Capacitive, Infrared, Optical & Others); By Application (Consumer Electronics, Retail, Education & Others); By Region (North America, Europe, Asia-Pacific, Latin America, Middle East, and Africa), Global Insights, Growth, Size, Comparative Analysis, Trends and Forecast, 2021-2030
https://www.sphericalinsights.com/reports/multi-touch-screen-market
Contact Us: https://www.sphericalinsights.com/contact-us
Need help to buy this report?