---
---
Global E-Axle Market is Anticipated to Grow at a CAGR of 27% from 2021 to 2030
The Global E-Axle Market Size was valued at $11 billion in 2021 and is expected to reach $63 billion in 2030 at a CAGR of 27% from 2021 to 2030. A power source for hybrid and electric vehicles is an electric axle, commonly referred to as an e-axle. These fully-controlled devices are made of lightweight, high-strength metal as well as other parts including bearings, shafts, pinions, differential gearing, and the necessary mountings. The front wheels are turned by an internal combustion engine or an electric motor, while this device is mounted on the rear axle.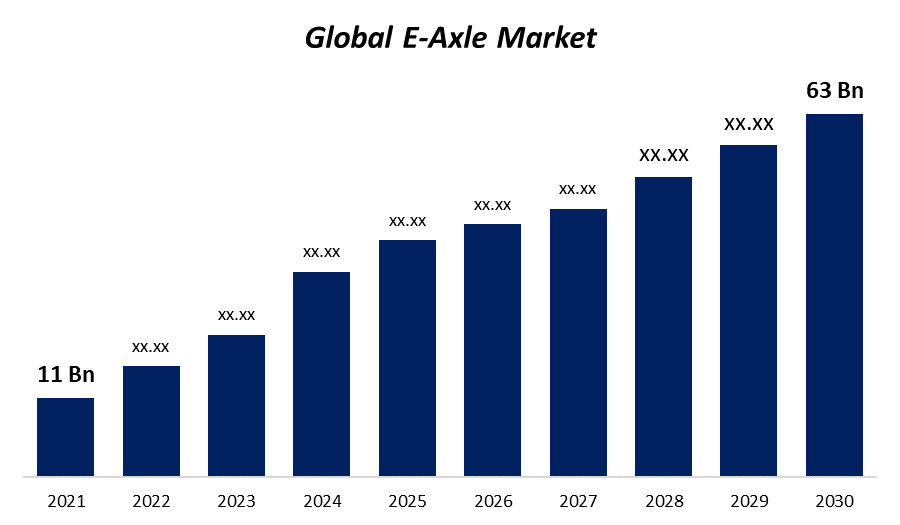 Get more details on this report -
Request Free Sample PDF
Browse key industry insights spread across 209 pages with 118 market data tables and figures & charts from the report "Global E-Axle Market Size, Share, and COVID-19 Impact Analysis, By Application (Front, Rear) By Component (Combining Motors, Power Electronics, Transmission) By Vehicle Type (ICE Vehicle, Electric Vehicles) By Region (North America, Europe, Asia Pacific, Middle East & Africa, South America) Industry Analysis Report, Regional Outlook, Growth Potential, Price Trends, Competitive Market Share & Forecast, 2021 – 2030" in detail along with the table of contents. https://www.sphericalinsights.com/reports/e-axle-market
Due to the growing need for lightweight, structurally safe, and economically viable chassis & automotive systems, manufacturers have been forced to focus on the development of technologically novel goods. For example, AxleTech has developed an integrated e-axle that provides better performance in a more compact design. The major markets for the e-axle are medium- and heavy-duty commercial trucks.
The growing demand for AWD and FWD automobiles, as well as the acceptance of hybrid and driverless vehicles, provide ample opportunity for growth for automobile axle producers. Additionally, as consumers want safer and more enticing car features, demand for technologically advanced automotive axles has increased.
The automotive industry is rapidly evolving, and the E-Axle Market is being driven by the introduction of autonomous vehicles and an increase in the number of electric cars. The advent of driverless cars and the growing use of electric automobiles in developing nations will present an opportunity. Hybrid, plug-in hybrid, fuel cell, and electric cars (EVs) are currently becoming more popular due to causes including rising gas prices and environmental pollution.
The price volatility of raw materials is one of the biggest challenges faced by manufacturers of automobile axles. Automotive axle manufacturers may see a decline in sales and profit margins as a result of volatile raw material costs for things like copper, steel, and aluminium.
Covid 19 Impact on Global E-Axle Market
The automobile axle and propeller shaft industry is served by significant Tier I and II suppliers like ZF, GKN Automotive, Dana Incorporated, Meritor, Automotive axle & manufacturing, and others. Asia Pacific, Europe, North America, South America, the Middle East, and Africa all have a number of manufacturers that supply the global car axle industry. The COVID-19 epidemic, which has disrupted supply chains and decreased demand in the US, France, Germany, Italy, and Spain, has had an effect on all of these companies' businesses. Due to lockdown and to ensure the safety of their workers, these players have declared a temporary stoppage of production.
Global E-Axle Market, By Application
The front passenger car e-axle category led the market for automotive e-axles in 2021. From 2021 to 2030, the market is projected to increase at a CAGR of 27%. This is a result of more entry- and mid-level electric passenger cars being produced in cost-sensitive economies. The rear e-axle category is expected to have significant growth potential during the forecast time as commercial vehicles become more technologically advanced.
Global E-Axle Market, By Component
Based on component, the market is classified into four categories: combining motors, power electronics, transmission, and others. The market share leader is the transmission and power electronics section. The power electronics and transmission combine to form a single tiny device that directly powers the axle of the car. The powertrain benefits the market sector with the biggest growth potential as a result, as it is not only much more efficient but also significantly more economical.
Global E-Axle Market, By Vehicle Type
The market is divided into three categories: ICE vehicles, electric vehicles, and passenger cars. The passenger car category is expected to hold the greatest market share in the next years. This is primarily due to the fact that more people are purchasing cars, which are growing more and more popular in both developed and developing countries. The sectors for heavy-duty commercial vehicles and small- and medium-sized commercial vehicles follow this one. It is projected that there will be significant development as transport trailer usage increases.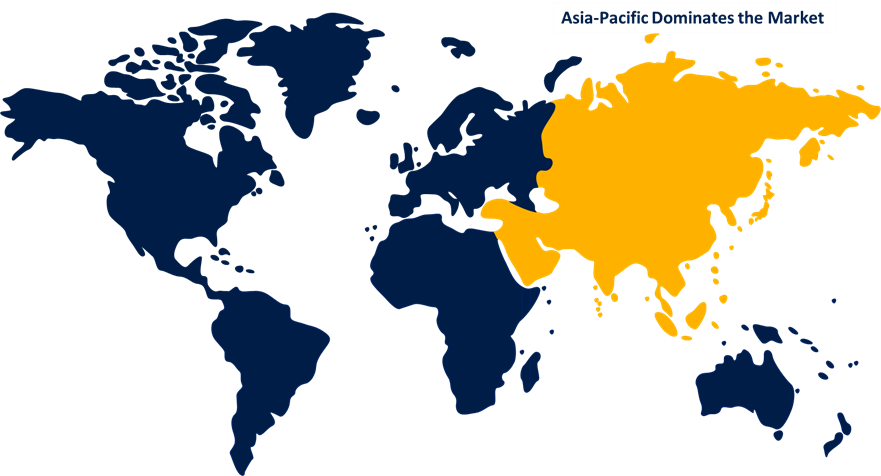 Get more details on this report -
Request Free Sample PDF
Global E-Axle Market, By Region
The Global E-Axle Market is divided into four regions based on geography: North America, Europe, Asia Pacific, and the Rest of the World. Asia-Pacific E-Axle Market holds the largest share of the market share. Developing nations like India and China, as well as developed nations like Japan and South Korea, are likely to support the region in sustaining its supremacy during the course of the anticipated era. Europe was one of the first continents to embrace electric cars. The production of conventional fuel vehicles has also been steadily rising in the area recently. The dynamics of the car industry in the North American region will likely change significantly as a result of changes in automobile motivation regulations, according to predictions.
Recent Developments in Global E-Axle Market
May 2019: Dana Incorporated contributed driveline improvements, such as Spicer prop shafts and rear and front Spicer AdvanTEK axles, to General Motors Vehicle in South and North America.
Contact Us: https://www.sphericalinsights.com/contact-us
Need help to buy this report?