Global Business Process-As-A-Service (Bpaas) Market Size To Reach USD 120.90 Billion By 2030 | CAGR 11.01%.
Category: Information & Technology
---
---
The Global Business Process-As-A-Service (Bpaas) Market Size was valued at USD 46.10 billion in 2021 and is expected to reach USD 120.90 billion by 2030, growing at a CAGR of 11.01% during 2021-2030. as per the latest research report by Spherical Insights & Consulting.
The market's growth is aided by the increasing integration of robotic process automation (RPA) and the Internet of Things (IoT) with BPaaS. The risk of supply chains has been exposed with the emergence of Coronavirus (COVID-19). Providers of essential Business Process Outsourcing services were part of a fragile ecology for most enterprises. Furthermore, work-from-home rules have prompted service providers to guarantee that mission-critical enterprise customers have the tools and technology they need to improve the speed, security, quality, and overall efficacy of services delivered. The movement toward cloud computing has made massive progress with most companies aiming to transform legacy networks into modernized networks dependent on network function virtualization with software-defined networking to compete and sustain in the competitive pressure of a fast-changing environment. Though, just moving to the cloud is not sufficient, as intelligent decisions to achieve complex and dynamic operations become a necessity and impossible for humans to analyze a large number of data, wherein business as a service comes to add value to the cloud leading to better traffic classification, more precise network fault predictions time optimization and heightened customer services.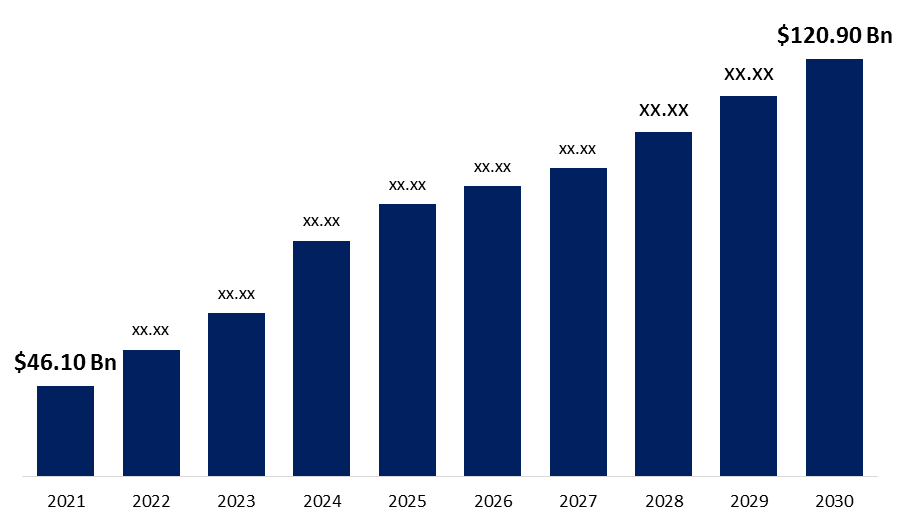 Get more details on this report -
Request Free Sample PDF
Browse key industry insights spread across 170 pages with 106 market data tables and figures & charts from the report "Global Business Process-As-A-Service (Bpaas) Market Size, Share & Trends, COVID-19 Impact Analysis Report, By Deployment Model (Public Cloud, Private Cloud and Hybrid), By Solution (Platform and Services), By End-User (Banking, Financial Services, and Insurance (BFSI), Government, IT and Telecommunication, Manufacturing, Healthcare, Retail and E-Commerce, Media and Entertainment and Others), and By Region (North America, Europe, Asia-Pacific, Latin America, Middle East, and Africa), Analysis and Forecast 2021 – 2030" in detail along with the table of contents https://www.sphericalinsights.com/reports/business-process-as-a-service-bpaas-market
Cloud computing is even more important for small businesses than for huge corporations since it reduces operational costs and improves speed and accuracy. It allows such businesses to compete on a global basis. Organizations can reduce their IT costs by utilizing innovative goods that provide cloud-based storage, programming, and framework. Furthermore, cloud specialist co-ops' month-to-month or yearly pricing rates might help you avoid unexpected charges, such as emergency server repairs. With Cloud Computing, your colleagues may access, edit, and share reports from anywhere, using PCs and mobile phones, with just a small set-up. This means that traditional and remote workers can collaborate on tasks to save time and increase quality.
Cloud computing allows you to store enormous amounts of data in a single location. Cloud computing, with its sophisticated data processing capabilities, encourages speedy analysis as you handle increasing volumes of data from many internal and external sources. The IaaS (Infrastructure as a Service) is one of the most fundamental aspects of the cloud (Infrastructure as a Service). IaaS offers basic working frameworks, system administration, security, and servers for developing apps, database administrations, and tool enhancements, among other things. IaaS allows users to bypass the complexities and costs associated with managing and purchasing data centers and servers.
As cloud computing continues to flourish in the big business world, all stakeholders are looking forward to the model's evolution. Almost every essential breakthrough today, such as blockchain, AI, AR/VR, robots, and IoT, is dependent on cloud computing innovation. Cloud technology has transformed the way businesses function in recent years. Currently, all enterprises, large or little, rely on open cloud platforms to facilitate and develop applications. A similar trend will be followed in the future.
The goal of healthcare BPaaS is to integrate the most efficient technologies, procedures, software, and infrastructure to improve performance and flexibility. The resulting process benefits quicker turnarounds, automated tasks, and reduced downtime aid productivity. BPaaS solutions are designed to be versatile and flexible, which means they can be scaled up or down based on demand fluctuations. Any healthcare company's top priority is to minimize risks while increasing income. The BPaaS approach helps ensure that auditing, reporting, and compliance rules are followed while reducing uncertainty.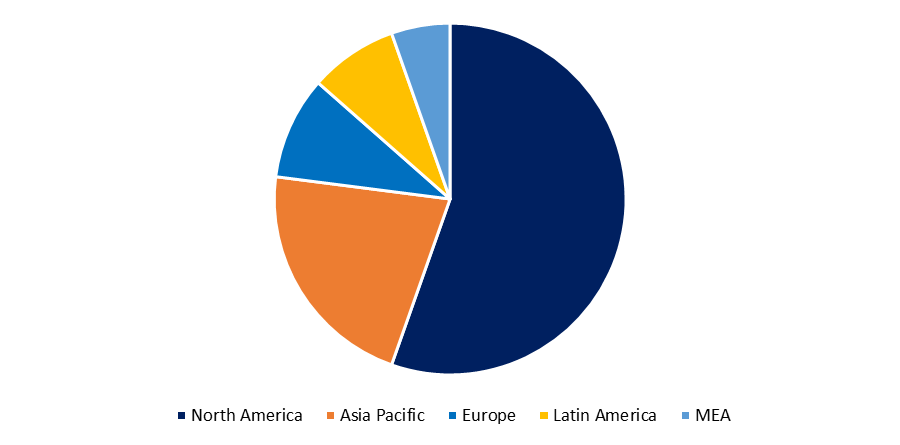 Get more details on this report -
Request Free Sample PDF
BPaaS providers can handle routine operations like membership management, patient enrolment, records management, contracts management, claims processing, reimbursement and payouts, and more. This allows devoting more time and resources to better serve patients and expand business. BPaaS is a fantastic solution for healthcare organizations that are embarking on a digital transformation path. Agility is critical for organizations on the path to digital transformation to respond to a fast-changing technological and business landscape. More than ever, a strong digital mindset driven by innovation is required to meet and exceed organizational goals. Businesses must be able to feel, learn, respond, and evolve like a living organism to succeed in the future. Hence, the higher the benefits of the Bpaas in the healthcare industry are expected to boost the market in the forecast period.
The North America region is dominating the market share of the global Business Process-As-A-Service (Bpaas) Market Due to the existence of key players that provide cutting-edge solutions and make significant investments in solutions like payroll administration, managed marketing services, and analytics, the North American market is likely to remain dominant in 2020 and throughout the forecast period. However, The Asia Pacific market for business process as a service is expanding as more people are becoming aware of how crucial it is to improve overall BPO over cloud services to ensure affordable networking, servers, virtual data centers, storage solutions, and easy accessibility of virtual computing from any device and location.
Related Report.
Global Agriculture Technology-as-a-Service Market Size, Share & Trends, COVID-19 Impact Analysis Report, By Type (Software-as-a-Service, Equipment-as-a-Service), By Application (Farmland & Farms, Agricultural Cooperatives, and Others), and By Region (North America, Europe, Asia-Pacific, Latin America, and the Middle East and Africa), Analysis and Forecast 2022 – 2030
https://www.sphericalinsights.com/reports/agriculture-technology-as-a-service-market
Global Customer Engagement Solutions Market Size By Component (Solutions (Omnichannel, Workforce Optimization, Robotic Process Automation, Analytics & Reporting), Services), Deployment Type (Cloud, On-premises), Organization Size(Small & Medium Enterprises, Large Enterprises), By Vertical (BFSI, Telecommunication, Consumer Goods & Retail, Automotive & Transportation, Media & Entertainment, Travel & Hospitality, Manufacturing, Others); By Region (U.S., Canada, Mexico, Rest of North America, The UK, France, Germany, Italy, Spain, Nordic Countries (Denmark, Finland, Iceland, Sweden, Norway), Benelux Union (Belgium, the Netherlands, Luxembourg), Rest of Europe, China, Japan, India, New Zealand, Australia, South Korea, Southeast Asia (Indonesia, Thailand, Malaysia, Singapore, Rest of Southeast Asia), Saudi Arabia, UAE, Egypt, Kuwait, South Africa, Rest of Middle East & Africa, Brazil, Argentina, Rest of Latin America) – Global Insights, Growth, Size, Comparative Analysis, Trends and Forecast, 2021-2030
https://www.sphericalinsights.com/reports/customer-engagement-solutions-market
Contact Us: https://www.sphericalinsights.com/contact-us
Need help to buy this report?