Global Biopsy Devices Market Size To Worth USD 3.98 Billion by 2030 | CAGR of 7.9%
Category: Healthcare
---
---
Global Biopsy Devices Market To Worth $3.98 Billion by 2030
According to a research report published by Spherical Insights & Consulting, the Global Biopsy Devices Market Size to grow from USD 2.52 billion in 2021 to USD 3.98 billion by 2030, at a Compound Annual Growth Rate (CAGR) of 7.9% during the forecast period.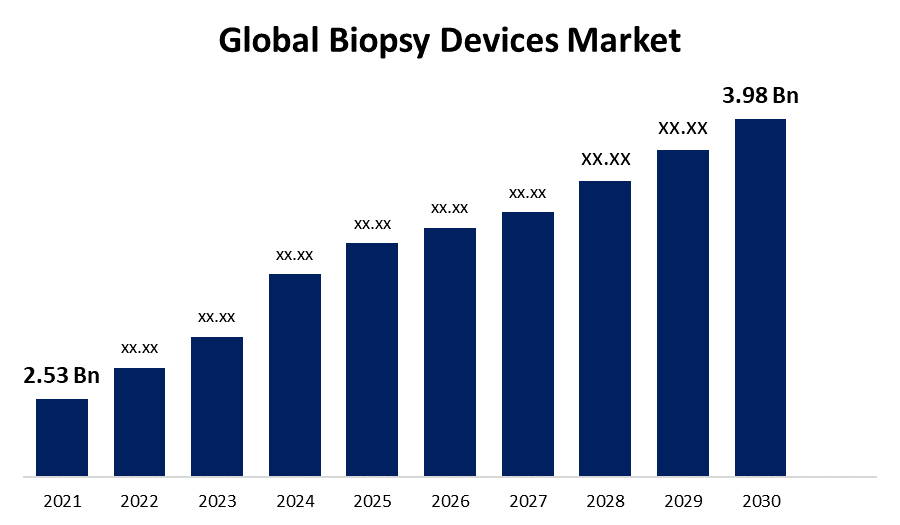 Get more details on this report -
Request Free Sample PDF
Browse key industry insights spread across 200 pages with 130 market data tables and figures & charts from the report on "Global Biopsy Devices Market Size, Share, and COVID-19 Impact Analysis By Product (Needle-based Biopsy Guns, Biopsy Guidance Systems, Biopsy Forceps, Biopsy Needles), by Region (North America, Europe, Asia-Pacific, Latin America, Middle East, and Africa), Analysis and Forecast 2021 – 2030". Get Detailed Report Description Here: https://www.sphericalinsights.com/reports/biopsy-devices-market
Biopsies, which include the surgical removal of tissue from an organ to determine the existence or severity of a disease, are typically focused on inflammatory and malignant conditions. It is typically carried out by radiologists, interventional cardiologists, and surgeons. Using specialised biopsy equipment, biopsies can be performed on any organ as a confirmatory test for cancer and celiac disease. The type of organ being investigated determines the applicability of each biopsy tool. In order to execute biopsy with accuracy and minimal invasiveness, advanced imaging technologies, such as MRI-guided biopsy, stereotactic-guided biopsy, ultrasound-guided biopsy, CT scan, and others, can be utilised in conjunction with conventional biopsy techniques.
COVID 19 Impact
Due to the restrictions imposed by the COVID 19 pandemic, the number of biopsy techniques decreased, which had an impact on the global biopsy devices market. According to a research on the impact of the COVID 19 pandemic on surgical practise that was published in May 2020, all specialties had developed recommendations on how to tackle this issue, which had a substantial impact on surgical practise, by May 2020. Every field has been required to prioritise the importance of its standard surgical procedures and, when practical, look into non-surgical therapeutic options. During the epidemic, the market shrank due to the rise in non-surgical treatments and the avoidance of surgical procedures.
The increasing demand for biopsy instruments is being fueled in part by the rising incidence of cancer in the world. For instance, according to a research released by the American Cancer Society, there were around 1.9 million new cancer cases identified in the United States in 2022. The leading market participants are being encouraged by the rise in cancer cases to develop safer, more sophisticated, and effective biopsy processes. Invasive medical techniques also have other advantages that are boosting their acceptance. These medical methods are less stressful and aid in the patients' fast recovery. According to numerous statistics, invasive operations are replacing minimally invasive ones because they provide higher patient satisfaction rates.
The expansion of the worldwide biopsy devices market is projected to be fueled by the rise in demand for less invasive operations and disposable biopsy equipment. Many technologically sophisticated biopsy guidance systems, such as vacuum assisted guns, are becoming very popular with both patients and healthcare professionals. Additionally, the rise in the elderly population and the introduction of cutting-edge, efficient devices are fueling the market's expansion.
Product Insights
Needle based biopsy guns segment holds the largest market share over the forecast period
On the basis of product, the global biopsy devices market is segmented into needle based biopsy guns, biopsy guidance systems, biopsy forceps, biopsy needles. Among these, the needle based biopsy guns segment is dominating the market with the largest market share over the forecast period. The rise in demand for these weapons to obtain soft tissue samples from internal organs including the breasts, kidneys, and lungs is responsible for the growth, which will contribute to the segment's overall growth throughout the forecast period. Another element driving the demand for the segment, in addition to this, is the growing need for quick and painless cell sample collection for biopsy.
Regional Insights
North America is dominating the market with the largest market share over the forecast period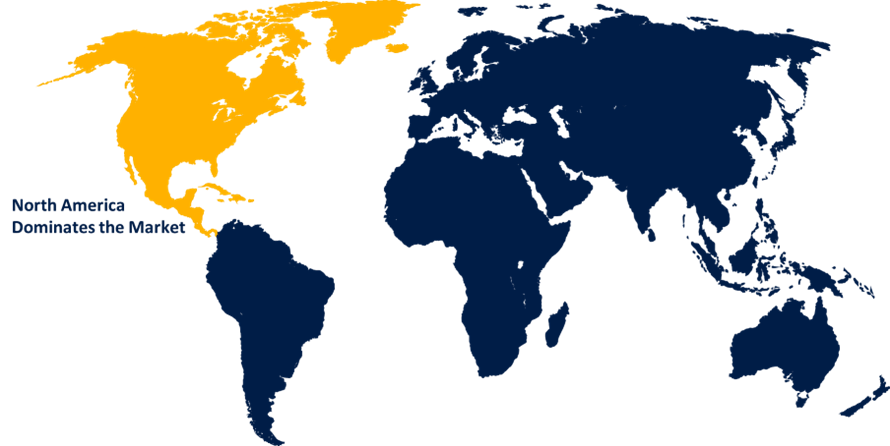 Get more details on this report -
Request Free Sample PDF
Due to the strong presence of the major industry players, North America is now dominating the market with the biggest market share and is expected to keep doing so in the years to come. Additionally, it is anticipated that rising disposable device demand and market penetration rates for technologically advanced equipment, such as vacuum assisted biopsy systems, will propel regional market expansion.
On the other hand, Asia Pacific is reportedly experiencing the fastest market growth as a result of improvements in the healthcare infrastructure across a number of developing economies, an increase in patient demand, and an increase in cancer cases.
Major vendors in the Global Biopsy Devices Market include Argon Medical Devices, Inc., B. Braun Melsungen AG, Becton Dickinson and Company (C.R. Bard, Inc.), Boston Scientific Corporation, Cardinal Health, Inc., Cook Medical, Inc., Danaher Corporation (Leica Microsystem), Fujifilm Holdings Corp., Hologic, Inc., and Medtronic plc.
Market Segment
This study forecasts revenue at global, regional, and country levels from 2019 to 2030. Spherical Insights has segmented the global Biopsy Devices Market based on the below-mentioned segments:
Biopsy Devices Market, Product Analysis
Needle based Biopsy Guns
Biopsy Guidance Systems
Biopsy Forceps
Biopsy Needles
Biopsy Devices Market, Regional Analysis
North America
Europe

Germany
Uk
France
Italy
Spain
Russia
Rest of Europe

Asia Pacific

China
Japan
India
South Korea
Australia
Rest of Asia Pacific

South America

Brazil
Argentina
Rest of South America

Middle East & Africa

UAE
Saudi Arabia
Qatar
South Africa
Rest of Middle East & Africa
About the Spherical Insights & Consulting
Spherical Insights & Consulting is a market research and consulting firm which provides actionable market research study, quantitative forecasting and trends analysis provides forward-looking insight especially designed for decision makers and aids ROI.
Which is catering to different industry such as financial sectors, industrial sectors, government organizations, universities, non-profits and corporations. The company's mission is to work with businesses to achieve business objectives and maintain strategic improvements.
CONTACT US:
For More Information on Your Target Market, Please Contact Us Below:
Phone: +1 303 800 4326 (the U.S.)
Phone: +91 90289 24100 (APAC)
Email: inquiry@sphericalinsights.com, sales@sphericalinsights.com
Contact Us: https://www.sphericalinsights.com/contact-us
Follow Us: LinkedIn | Facebook | Twitter
Need help to buy this report?