---
---
Global Bicycle Lights Market is Anticipated to Grow at a CAGR of 8.0% from 2021 to 2030
The Global Bicycle Lights Market size was valued at $290 Million in 2021 and is expected to reach $317 Million at a CAGR of 8.0% from 2021 to 2030. Bicycle lights are lights that are mounted on bicycles to light the road, the bike, and the rider. They play a crucial role in preventing traffic accidents by making bicycles and riders more visible. Bicycle lights make it possible for riders to see objects that reflect light, improving their overall experience.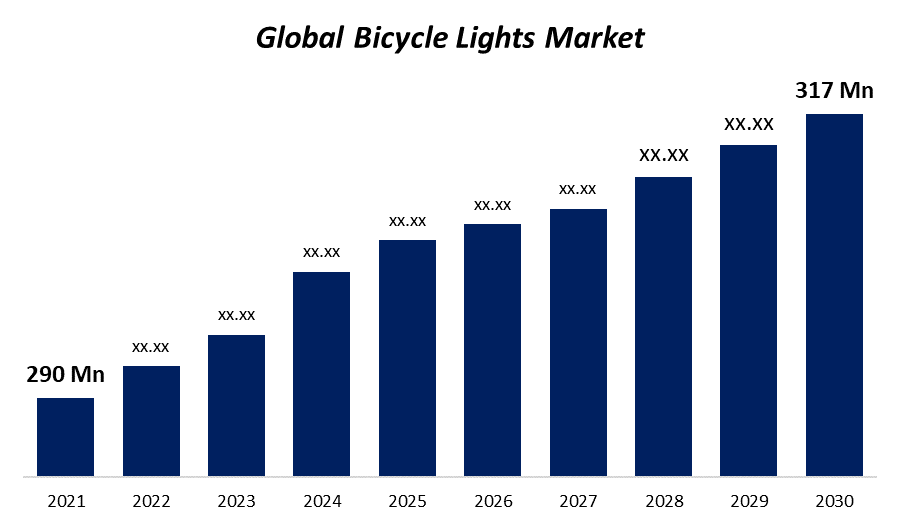 Get more details on this report -
Request Free Sample PDF
Browse key industry insights spread across 207 pages with 117 market data tables and figures & charts from the report "Global Bicycle Lights Market Size, Share, and COVID-19 Impact Analysis, By Type (Front Light, Tail Light, Spoke Light, Frame Light) By Application (Road Bicycle, Mountain Bicycle, Hybrid Bicycle, Folding Bicycle, Others) By Product (Battery Operated, USB Operated, Dynamo Lights, LED Lights, Others) By Region (North America, Europe, Asia Pacific, Middle East & Africa, and South America) – Market Size & Forecasting To 2030" in detail along with the table of contents. https://www.sphericalinsights.com/reports/bicycle-lights-market
Bicycle lights are swiftly turning into a requirement in the market for bicycle accessories due to the growing popularity of bicycles for usage on roads and in sports. Rider safety has become of the utmost significance as bicycle fleets that provide riders with safety and enhance the riding experience continue to expand. The increased development of cycling infrastructure around the world and the rising demand from riders for bicycle lights are expected to generate tremendous revenue opportunities for the major players operating in the global bicycle lights market over the course of the forecast period. The market for bicycle lighting is being aided by the rising acceptance of bicycles among people who are concerned with their health and the environment. The growing usage of environmentally friendly modes of transportation and the changing urban mobility are what are driving the market for bicycle lighting. The market is growing as a result of the increase in demand for robust, premium bicycle lighting.
The bicycle business has grown as a result of increased traffic and congestion, which has led to a rise in the usage of bicycle accessories that enhance riding quality and rider safety. Bicycle accessories are expected to play a significant role in the developing bicycle industry. Furthermore, the need for bicycle lights has lately grown as a result of the expansion of the bicycle industry and the accessibility of products. New opportunities for the market expansion of bicycle lighting have been provided by the growth of bicycle racing events and riding associations.
Covid 19 Impact on Global Bicycle Lights Market
Both during and after COVID-19, the influence on Global Bicycle Lights was largely positive. The benefits of cycling for one's health, the environment, and the economy are what are fueling market expansion, yet barriers like higher bicycle pricing because of light installation could restrain industry growth. Mountain riding became increasingly well-liked as a form of cardiovascular activity as a result of the COVID-19 epidemic, which fueled the expansion of the bicycle lighting business globally.
Global Bicycle Lights Market, By Type
Bicycle lights are categorised into front light, tail light, spoke light, and frame light categories on the basis of type. Front light currently controls the greatest revenue share in the world market for bicycle lights, and it is projected that this will hold true during the analysis period due to the stringent government regulations governing the installation of headlights in bicycles. The riders are protected from all types of risks by the front lights, which also enhance eyesight, especially at night. Riders are use taillights more frequently, and business is booming.
Global Bicycle Lights Market, By Application
Mountain bikes, road bikes, and commuter cycles are just a few of the several bike types that have lights mounted. Road bicycles now command the biggest revenue share in the market and are anticipated to do so throughout the analysis period as a result of growing bicycle use as a mode of transportation. Road bicycles are inexpensive, don't cause pollution because they don't emit any harmful gases, and are also great for maintaining physical fitness. Strict government regulations and a growing public awareness of healthy lifestyles are what are driving this industry's rise.
Global Bicycle Lights Market, By Product
Due to the growing adoption of LED bicycle lights to improve taillight visibility, the market for bicycle lights globally is growing. Because LED cycle lights can be recharged, consumer demand for ecologically friendly products is increasing, which is driving market expansion. As demand for lightweight bicycles increases, compact and small LED lights are becoming more and more popular as a means of boosting bike production, which is projected to propel the expansion of the worldwide bicycle lights market.
Global Bicycle Lights Market, By Region
Asia-Pacific now accounts for the greatest market share worldwide for bicycle lighting due to the presence of growing markets like China and India. This market is expected to keep growing swiftly because of the increased demand for different kinds of bicycles in both urban and rural parts of these countries.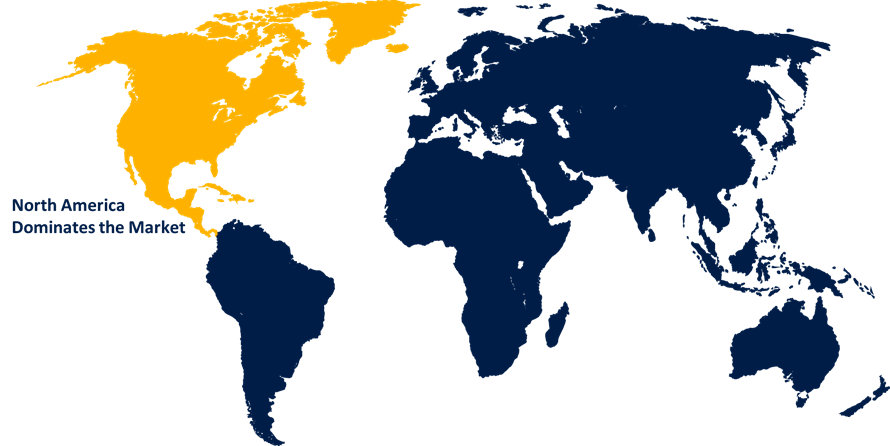 Get more details on this report -
Request Free Sample PDF
Due to rising consumer awareness of the value of road and trail safety as well as the health benefits of cycling, which will appeal to the region's high percentage of health-conscious residents, the market for bicycle lights in North America and Europe is expected to expand significantly during the analysis period.
Some Recent Developments in Global Bicycle Lights Market
November 2020: In order to alert motorists and other cyclists that you are slowing down, Lezyne has added a new feature to its line of rear bicycle lights. The technology behind this new feature is an alert braking signal. When a deceleration is detected, the alarm system uses accelerometers to generate a full-strength pulse of light followed by a brief flash.
Contact Us: https://www.sphericalinsights.com/contact-us
Need help to buy this report?