Global Apiculture Market Size To Worth USD 16.4 Billion by 2032 | CAGR of 4.9%
Category: Food & Beverages
---
---
Global Apiculture Market worth $16.4 billion by 2032
According to a research report published by Spherical Insights & Consulting, the Global Apiculture Market Size to grow from USD 11.5 billion in 2022 to USD 16.4 billion by 2032, at a Compound Annual Growth Rate (CAGR) of 4.9% during the forecast period.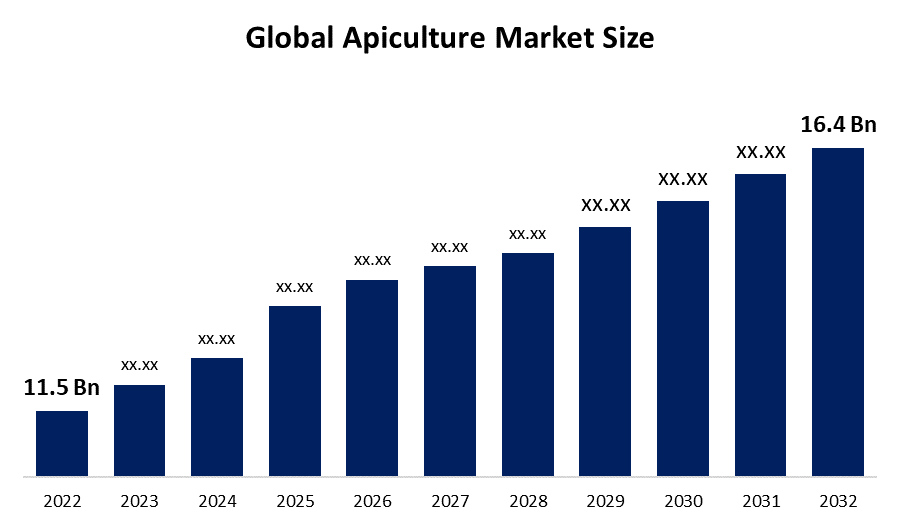 Get more details on this report -
Request Free Sample PDF
Browse key industry insights spread across 212 pages with 125 market data tables and figures & charts from the report on "Global Apiculture Market Size, Share, and COVID-19 Impact Analysis, By Product (Honey, Honey Dew, Beeswax), By End Use (Cosmetics, Agriculture, Pharmaceuticals, Food and Beverages, Industrial, Pharmaceuticals), by Region (North America, Europe, Asia-Pacific, Latin America, Middle East, and Africa), Analysis and Forecast 2022 – 2032" Get Detailed Report Description Here: https://www.sphericalinsights.com/reports/apiculture-market
The Latin word for a honey collector is apiculture. It contributes significantly to agriculture and is in charge of pollinating more than 100 different kinds of blooming plants, which collectively provide more than 30% of the food in the globe. Apiculture is the practise of feeding and caring for bee colonies so that different products, such as honey, royal jelly, propolis, flower pollen, and bee pollen, can be harvested.
COVID 19 Impact
Processing facilities have closed as a result of lockdown due to the COVID 19 pandemic, disrupting the supply chain. In addition, the market's expansion has been hampered by transportation restrictions, a manpower shortage, and border closures. Additionally, there has been a notable increase in the market for apiculture products, particularly honey. Due to its role in strengthening apiculture sectors' immunity, honey is frequently preferred by those looking for healthier alternatives to sugar. Additionally, the major market participants in the apiculture industry have an opportunity to profit from the demand; suppliers should guarantee a steady supply of goods. Therefore, COVID 19 is predicted to have a significant impact on the apiculture market as a whole.
Since a few years ago, the majority of people all over the world have started using Ayurvedic products. The demand for honey and several other items made with honey will rise as a result of this cause. The goods made possible by apiculture are extensively employed in a variety of industries, including agriculture, food and beverage production, pharmaceuticals, cosmetics, chemical and paint manufacturing, and others. To accommodate the growing demand of the consumer, the businesses involved in this industry have begun investing in apiculture techniques. Additionally, diverse end customers' demands for natural, chemical-free, and organic products are continuously rising.
Due to their growing use, this kind of goods is readily accessible worldwide. The two most significant products made by apiculture are wax and honey. Due to its many health benefits, including its ability to treat conditions including ulcers, high blood sugar, and cough, honey is utilised frequently. In other words, it lowers acidity, boosts immunity, reduces the risk of heart disease, and provides radiant skin, all of which will lead to a growth in demand in the global market.
Consumers have just begun to become more aware of the various health advantages of honey waste products. They tend to favour the usage of wholesome, organic foods for this reason.
Due to the increased adulteration in honey, the market potential in the apiculture industry are limited. Not only this, but also the decline in the number of beehives and beekeepers will lessen the global apiculture market's growth prospects. Market participants must invest significant sums of money to maintain the purity of the honey, which will have a direct impact on the price of honey and lessen sales potential. In addition, it is projected that a lack of effective and cutting-edge equipment will have an impact on the production of high-quality goods.
Product Insights
Honey segment is dominating the market with the largest market share over the forecast period
Based on the product, the global apiculture market is segmented into honey, honey dew, beeswax. Among these, honey segment is dominating the market with the largest market share over the forecast period. The rise in sales is linked to customers being more aware of sugar's detrimental effects on human health in general. In addition to this, as people's understanding of the benefits of honey as an alternative to artificial sweeteners increases across a range of end uses. Some of the fundamental characteristics of honey, such as its potent anti-inflammatory, antibacterial, and antioxidant activities and longer shelf life, will cause its acceptance to rise at an alarming rate. Honey is a common ingredient in spreads, cereals, beverages, processed meals, jams, and jellies. Therefore, it is projected that all of these elements will boost its sales globally.
Application Insights
Food and Beverages segment holds the highest market share over the forecast period
On the basis of application, the global apiculture market is segmented into cosmetics, agriculture, pharmaceuticals, industrial, food and beverages. Food and beverages segment holds the highest market share over the forecast period. In order to meet the demands, the major producers in the food and beverage sector have turned to using superior sugar substitutes. In addition, it is projected that customers' growing propensity to choose low-calorie and fattening drinks, confections, and baked goods will have a significant impact on the consumption of honey as a sweetener and flavouring. In addition, it is projected that the pharmaceutical industry's rising need for honey to manufacture liquid dietary supplements and cough syrup will fuel demand for the category.
Regional Insights
North America is dominating the market with the largest market share over the forecast period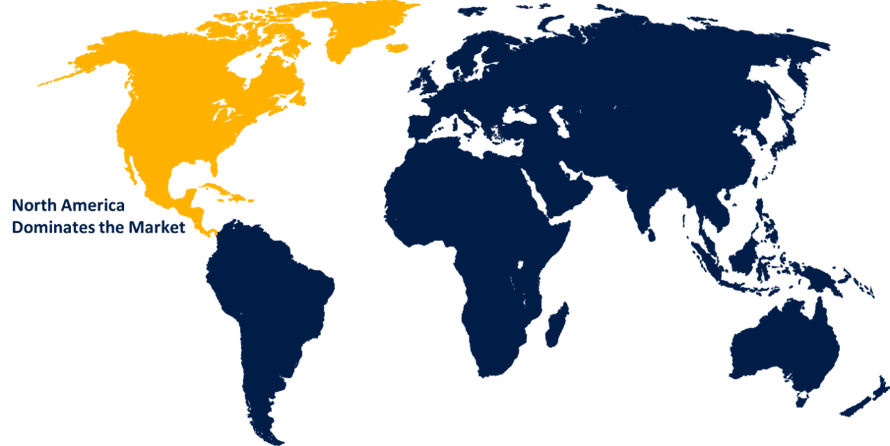 Get more details on this report -
Request Free Sample PDF
North America is dominating the Apiculture market over the forecast period. Due to growing knowledge of the health advantages of bee products, particularly honey, the market is expected to develop as a result of increased consumption by locals.
Asia Pacific, on the other hand is anticipated to witness the fastest market growth over the forecast period. The world's largest producer of honey is China. China is the world's greatest producer, user, and exporter of honey. Propolis, honey, and other apiculture-related products are exported from China to Japan, the US, Europe, and other Asian countries. The chemical-free product has been gaining popularity as a natural balm throughout the Asia-Pacific region due to its peculiar texture, which is best characterised as "gunk." The texture is created by the mixture of pine resin, wax flakes, and pollen that bees collect and transport to the hive, where clients purchase the product in handy tiny bottles.
Major vendors in the Global Apiculture Market include Betterbee, Dabur India Ltd., Miler's Honey company, Thomas Apiculture, Georgia Honey Farm, ClearSkys, Beehive Botanicals, Bartnik, EURL Atlantic Apiculture.
Market Segment
This study forecasts revenue at global, regional, and country levels from 2019 to 2030. Spherical Insights has segmented the global Apiculture Market based on the below-mentioned segments:
Apiculture Market, Product Analysis
Apiculture Market, Application Analysis
Cosmetics
Agriculture
Pharmaceutical
Food and Beverages
Apiculture Market, Regional Analysis
North America
Europe

Germany
Uk
France
Italy
Spain
Russia
Rest of Europe

Asia Pacific

China
Japan
India
South Korea
Australia
Rest of Asia Pacific

South America

Brazil
Argentina
Rest of South America

Middle East & Africa

UAE
Saudi Arabia
Qatar
South Africa
Rest of Middle East & Africa
About the Spherical Insights & Consulting
Spherical Insights & Consulting is a market research and consulting firm which provides actionable market research study, quantitative forecasting and trends analysis provides forward-looking insight especially designed for decision makers and aids ROI.
Which is catering to different industry such as financial sectors, industrial sectors, government organizations, universities, non-profits and corporations. The company's mission is to work with businesses to achieve business objectives and maintain strategic improvements.
CONTACT US:
For More Information on Your Target Market, Please Contact Us Below:
Phone: +1 303 800 4326 (the U.S.)
Phone: +91 90289 24100 (APAC)
Email: inquiry@sphericalinsights.com, sales@sphericalinsights.com
Contact Us: https://www.sphericalinsights.com/contact-us
Need help to buy this report?