Global Amyotrophic Lateral Sclerosis (ALS) Market Size To Grow USD 901.7 Million by 2030 | CAGR of 6.2%
Category: Healthcare
---
---
Global Amyotrophic Lateral Sclerosis (ALS) Market Size worth $901.70 Million by 2030
According to a research report published by Spherical Insights & Consulting, the Global Amyotrophic lateral sclerosis (ALS) Market Size to grow from USD 651.10 Million in 2021 to USD 901.70 Million by 2030, at a Compound Annual Growth Rate (CAGR) of 6.2% during the forecast period.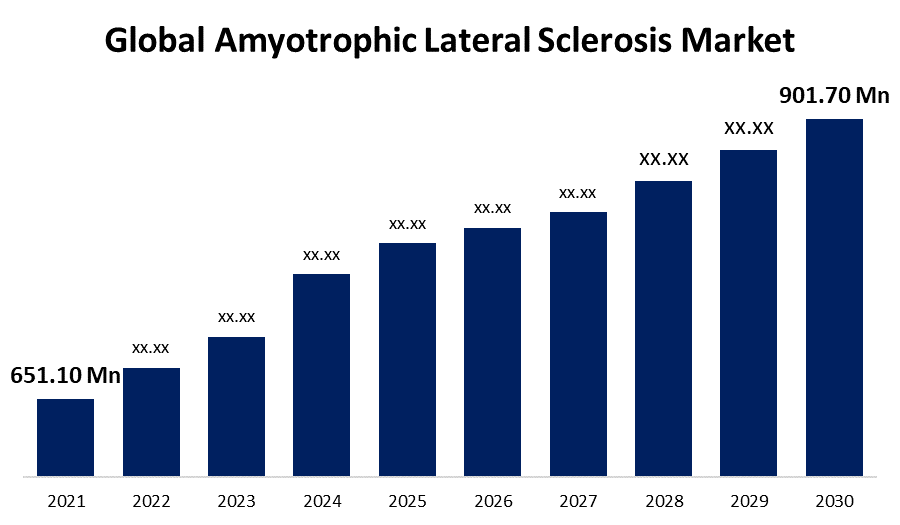 Get more details on this report -
Request Free Sample PDF
Browse key industry insights spread across 190 pages with 130 market data tables and figures & charts from the report on "Global Amyotrophic Lateral Sclerosis (ALS) Market Size, Share, and COVID-19 Impact Analysis, By Treatment (Medication, Physical Therapy, Speech Therapy), By Distribution Channel (Hospital Pharmacies, Retail Pharmacies, Others), by Region (North America, Europe, Asia-Pacific, Latin America, Middle East, and Africa), Analysis and Forecast 2021 – 2030)." Get Detailed Report Description Here: https://www.sphericalinsights.com/reports/amyotrophic-lateral-sclerosis-market
Lou Gehrig's disease is another name for the ALS condition known as amyotrophic lateral sclerosis. It is a degenerative neurological condition in which the nerve cells that control voluntary muscles are harmed in the nervous system. As a result of muscle loss, the illness is typically characterised by twitching, stiffness, and weakness of the hands and arms. The most prevalent kind of motor neuron disease, ALS, reduces the brain's capacity to regulate voluntary movements by causing the body's cells to deteriorate and die. Patients with ALS frequently lose their abilities to swallow, breathe, speak, move, and use their hands. Amyotrophic lateral sclerosis affects men more frequently than it does women. Genetically inherited and gene-mutated abnormalities may lead to the release of glutamate, which can further damage the motor neurons that control voluntary muscles. Cramping, stiffness, muscle weakness, breathing problems, and fasciculation are common symptoms among ALS patients. When breathing is hampered by amyotrophic lateral sclerosis patients' greater mortality rates, breathing patterns are impacted. In ALS, the chest muscles and the diaphragm's functionality both deteriorate. ALS has no impact on your ability to regulate your bladder or other senses. The rise in the prevalence of amyotrophic lateral sclerosis will have a substantial impact on the market's growth. Another significant factor affecting the market for amyotrophic lateral sclerosis is the rising cost of healthcare. The industry for ALS (amyotrophic lateral sclerosis) will also grow as a result of advancements in medical technology, more efforts to raise public and private sector awareness, and growing government backing. Other factors, such as a rise in the need for effective treatments and an ageing population, will cause the market for ALS treatments to grow more quickly. The market for ALS treatments will expand as a result of increasing disposable money and a tendency towards sedentary lifestyles. Amyotrophic lateral sclerosis (ALS) market expansion will be hampered by the disease's repercussions. The company will be further threatened by decreased awareness and a shortage of technically skilled staff.
Market Trends
According to the National Institute of Neurological Disorders and Stroke (NINDS), persons with ALS frequently pass away from respiratory failure within 3 to 5 years after gradually losing their ability to move. It also notes that of the two forms of ALS, familial ALS makes up the majority of cases in the United States (90–95%) while sporadic ALS accounts for the remainder.
The Medication Segment is dominating the market with the largest market share over the forecast period.
On the basis of treatment, the global Amyotrophic lateral sclerosis (ALS) market is segmented into Medication, Physical Therapy, and Speech Therapy. Among these, the medication segment is dominating the market with the largest market share over the forecast period. Radicava and Rlutek are two FDA-approved treatments for the disease (edaravone). Steam cell therapies are also projected to significantly expand as a result of the increased need for innovative techniques and cutting-edge therapeutic solutions.
The Hospital Pharmacies segment holds the highest market share over the forecast period.
Based on the distribution channel, the Amyotrophic lateral sclerosis (ALS) Market is segmented into hospital pharmacies, retail pharmacies, and others. Among these, the hospital pharmacies segment holds the highest market share over the forecast period. The requirement for multiple hospital stays and visits during ALS treatment aids in the market's rise. Patients strongly favour both retail pharmacies and hospital pharmacies. This is explained by the fact that these distribution channels make a large variety of medications and ample supplies of commodities in stock easily and quickly accessible.
North America is dominating the market with the largest market share over the forecast period.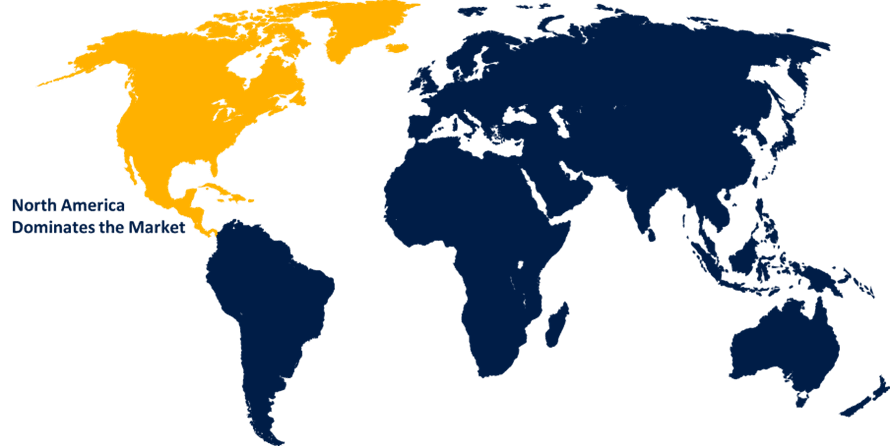 Get more details on this report -
Request Free Sample PDF
North America is predicted to have a substantial portion of the global market for the treatment of amyotrophic lateral sclerosis (ALS). Moreover, the ageing population increases the prevalence of these problems. According to the Centers for Disease Control and Prevention (CDC) and the Organization for Toxic Substances and Disease Registry (ATSDR), the majority of people over the age of 50 are more likely to develop this disorder, which is expected to increase demand for therapies for amyotrophic lateral sclerosis in this region.
The amyotrophic lateral sclerosis market in Asia Pacific is expected to experience consistent revenue growth throughout the forecast period. It is expected that countries like Japan, China, and South Korea will experience significant market revenue development because to their large patient populations and high healthcare costs. Japan has a huge market for ALS medicines because of its ageing population and high healthcare spending. As Japan has one of the highest ALS incidence rates in the world, demand for ALS treatments is expected to rise. Furthermore, it is projected that a number of novel drugs and therapy combinations currently under research will have a significant impact on Japan's market expansion.
Major vendors in the Global amyotrophic lateral sclerosis (ALS) Market include Sun Pharmaceutical, Mitsubishi Tanabe Pharma America, Biogen, Sanofi, Mylan N.V., CovisPharma, Ionis Pharmaceutical, ITF Pharma, Ascend Pharmaceuticals LLC, Apotex Inc.
About the Spherical Insights & Consulting
Spherical Insights & Consulting is a market research and consulting firm which provides actionable market research study, quantitative forecasting and trends analysis provides forward-looking insight especially designed for decision makers and aids ROI.
Which is catering to different industry such as financial sectors, industrial sectors, government organizations, universities, non-profits and corporations. The company's mission is to work with businesses to achieve business objectives and maintain strategic improvements.
CONTACT US:
For More Information on Your Target Market, Please Contact Us Below:
Phone: +1 303 800 4326 (the U.S.)
Phone: +91 90289 24100 (APAC)
Email: inquiry@sphericalinsights.com, sales@sphericalinsights.com
Contact Us: https://www.sphericalinsights.com/contact-us
Need help to buy this report?