Global Agrigenomics Market Size to Grow USD 7.30 Billion by 2030 | CAGR of 9.3%
Category: Agriculture
---
---
Global Agrigenomics Market worth $7.30 billion by 2030
According to a research report published by Spherical Insights & Consulting, the Global Agrigenomics Market Size is to grow from USD 3.27 billion in 2021 to USD 7.30 billion by 2030, at a Compound Annual Growth Rate (CAGR) of 9.3% during the forecast period. Increasing agrigenomics applications in routine agricultural operations, an increase in DNA/RNA sequencing project grants, and technological developments in genomics and agriculture are among the key drivers anticipated to fuel market expansion during the prediction period.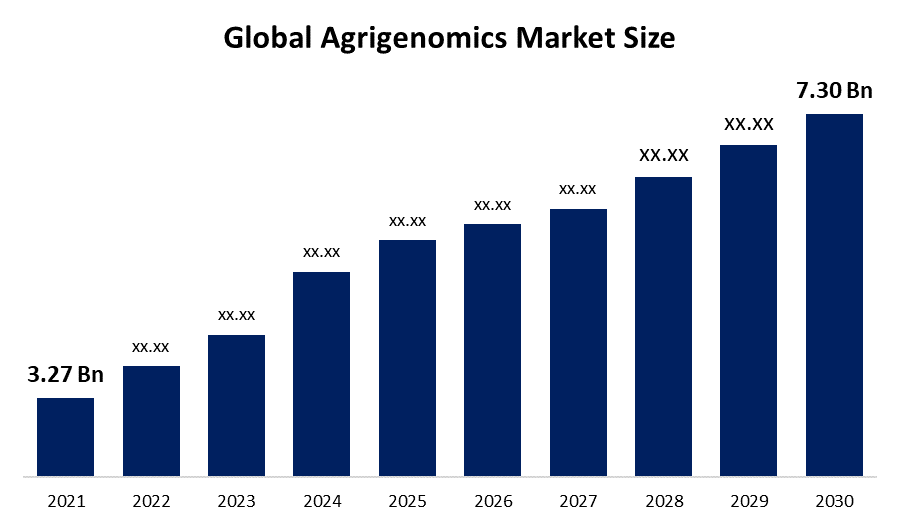 Get more details on this report -
Request Free Sample PDF
Browse key industry insights spread across 200 pages with 100 market data tables and figures & charts from the report on "Global Agrigenomics Market Size, Share, and COVID-19 Impact Analysis, By Objective (DNA Extraction & Purification, RNA/Agrigenomics, Genotyping, Gene Expression Profiling, GMO/Trait Purity Testing, Marker-Assisted Selection, Others), By Sequencer Type (Sanger Sequencing, Illumina HSEQ Family, Solid Sequencers, Pacbio Sequencers, Other Sequencers), By Application (Crops, Livestock), and By Region (North America, Europe, Asia-Pacific, Latin America, Middle East, and Africa), Analysis and Forecast 2021 – 2030 " Get Detailed Report Description Here: https://www.sphericalinsights.com/reports/agrigenomics-market
Agrigenomics is the analysis of the genetic makeup of livestock and crops, as well as how genes influence crop production. The application of genomics in agriculture increases efficiency as well as sustainability in livestock and crop production. The usage of genomics in agriculture, also known as Agrigenomics, has and will continue to fuel sustainable productivity while also providing solutions to one of the world's most pressing challenges: feeding the world's growing population. Some of the factors assisting the market's growth are the introduction of technological advancements in genome databases by livestock breeders, as well as an increase in demand from breeders for high quality livestock animals. The global market is being fuel by rapid advances and development in the functional genomics sector, such as the utilization of massively parallel sequencing technologies and the development of protocols to efficiently analyse cellular behaviour at the molecular level. However, when particularly in comparison to other fields such as human genetics, the implementation of automated systems in agrigenomics research has been relatively low due to budgetary limitations.
The marker-assisted selection is anticipated to hold the largest market over the forecast period.
On the basis of objective, the global agrigenomics market is classified into DNA extraction & purification, RNA/agrigenomics, genotyping, gene expression profiling, GMO/trait purity testing, marker-assisted selection, and others. Marker-assisted selection is projected to hold the greatest market share because it improves breeding efficiency and effectiveness considerably more than conventional breeding.
The Illumina HSEQ sequencing segment held the largest share of the agrigenomics market.
Based on the sequencer type, the global agrigenomics market is categorized into sanger sequencing, Illumina HSEQ family, solid sequencers, pacbio sequencers, and other sequencers. Illumina HSEQ sequencing is a powerful agrigenomics research tool that allows researchers to study the genetic makeup of livestock and crops in great detail. Researchers can develop new varieties of crops and livestock that are more productive, disease-resistant, and environmentally sustainable by identifying genetic markers associated with desirable traits.
The crops segment is estimated to hold the highest share in the agrigenomcis market over the projected period.
Based on the application, the global agrigenomics market is categorized into crops and livestock. Researchers in the crop segment of agrigenomics are using genomics technologies to investigate the genetic makeup of various crops such as wheat, rice, corn, soybeans, and others. CRISPR (Clustered Regularly Interspaced Short Palindromic Repeats) tools are accelerating development because they are cost-effective and offer advanced features like multiplexing.
North America is expected to hold the largest share of the market during the predicted timeframe.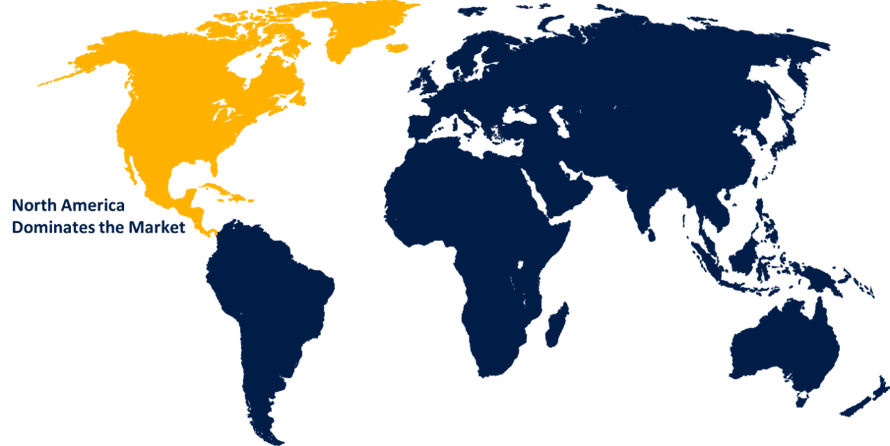 Get more details on this report -
Request Free Sample PDF
North America is currently the largest agrigenomics market, accounting for a sizable portion of global revenue. This is due to a number of factors, including a robust agricultural sector, cutting-edge research infrastructure, and favourable government policies. The US is a major player in this industry, with many companies and research institutions conducting cutting-edge agrigenomics research. Asia Pacific is expected to be the fastest growing region for the agrigenomics market, with several countries investing in research and development in this area, including China, India, and Japan. The region has a large population and rising food demand, which is driving agricultural growth. Rapid technological advancement in agricultural improvement boosts market growth in the Asia Pacific developing countries.
Major vendors in the Global Agrigenomics Market include Agilent Technologies, Inc., Eurofins Scientific SE, LGC Limited, SciGenom Labs Pvt. Ltd, Illumina, Tecan Genomics Inc., Zoetis' Inc, Monsanto Company, Nufarm Limited, Biogenetic Services, Affymetrix, Genotypic Technology Pvt Ltd, Thermo Fisher Scientific, GalSeq SRL, Edico Genome, and Others.
Recent Developments
In February 2023, Singrow, a Singapore-based agri-genomics firm with a proprietary genomics technology platform, has just announced the release of the world's first climate-resilient strawberry variety. The novel strawberry variety is the first application of this transformative technology. The company is currently developing other crop segments to address food security challenges around the world, particularly in Asia and Africa, which have been impacted by climate change.
Key Target Audience
Market Players
Investors
End-users
Government Authorities
Consulting And Research Firm
Venture capitalists
Value-Added Resellers (VARs)
Market Segment
This study forecasts revenue at global, regional, and country levels from 2019 to 2030. Spherical Insights has segmented the Global Agrigenomics Market based on the below-mentioned segments:
Global Agrigenomics Market, By Objective
DNA Extraction & Purification
RNA/Agrigenomics
Genotyping
Gene Expression Profiling
GMO/Trait Purity Testing
Market-Assisted Selection
Others
Global Agrigenomics Market, By Sequencer Type
Sanger Sequencing
Illumina HSEQ Family
Solid Sequencers
Pacbio Sequencers
Other Sequencers
Global Agrigenomics Market, By Application
Global Agrigenomics Market, Regional Analysis
North America
Europe

Germany
Uk
France
Italy
Spain
Russia
Rest of Europe

Asia Pacific

China
Japan
India
South Korea
Australia
Rest of Asia Pacific

South America

Brazil
Argentina
Rest of South America

Middle East & Africa

UAE
Saudi Arabia
Qatar
South Africa
Rest of Middle East & Africa
About the Spherical Insights & Consulting
Spherical Insights & Consulting is a market research and consulting firm which provides actionable market research study, quantitative forecasting and trends analysis provides forward-looking insight especially designed for decision makers and aids ROI.
Which is catering to different industry such as financial sectors, industrial sectors, government organizations, universities, non-profits and corporations. The company's mission is to work with businesses to achieve business objectives and maintain strategic improvements.
CONTACT US:
For More Information on Your Target Market, Please Contact Us Below:
Phone: +1 303 800 4326 (the U.S.)
Phone: +91 90289 24100 (APAC)
Email: inquiry@sphericalinsights.com, sales@sphericalinsights.com
Contact Us: https://www.sphericalinsights.com/contact-us
Need help to buy this report?