Latest Strategic Acquisition in Aftermarket Market Underlines How Automotive Companies are Filling Demand Coming in Future
RELEASE DATE:

Aug 2022
Author:

Spherical Insights
Request Free Sample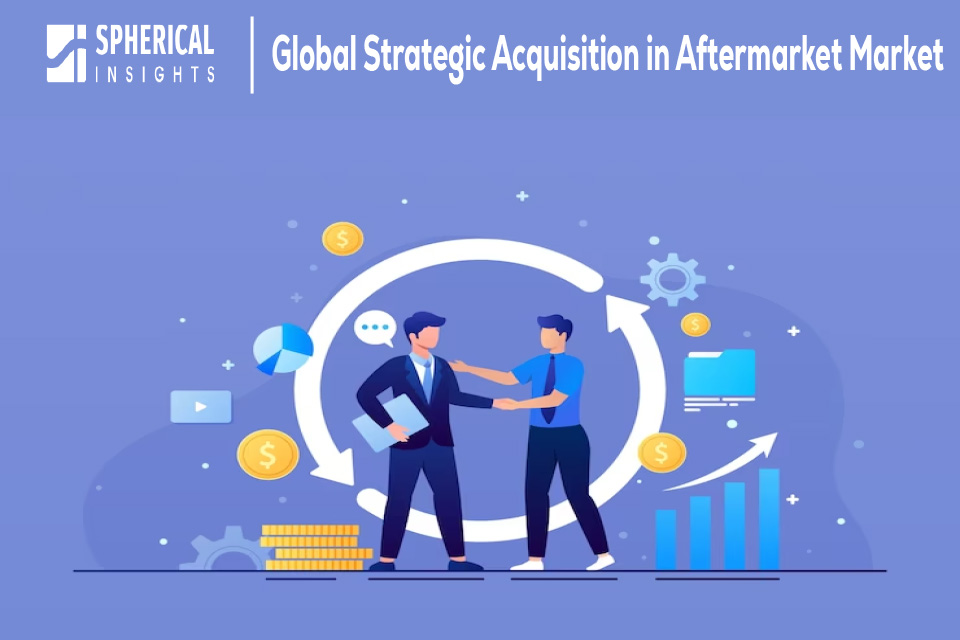 According to a recent research by Spherical Insights, Growth Opportunities in Tesla's Global Aftersales Strategy, Tesla's move toward a vertically integrated sales and service model necessitates the need for conventional partnerships with third-party franchised dealers for car repairs. To maintain customer happiness, the company decides to expand its fleet of mobile service vehicles and work globally with independent aftermarket electric vehicles repair service providers. Additionally, the service and aftersales segments will start to contribute positively to Tesla's gross margin as the number of out-of-warranty Tesla vehicles rises globally.

Spherical Insights, stated that "rapid advancements in Tesla's over-the-air update capabilities beyond infotainment and navigation system updates might provide new subscription-based aftersales revenue streams for Tesla." Manufacturers of electric vehicles are well-positioned to take advantage of data monetization potential by providing OTA update capabilities. This will improve smart transportation.

Monga said, "Nearly 71% of repair and service jobs are performed on customer premises via mobile service. Tesla is able to increase the bottom line of its mobile service division thanks to the consequent low-cost structure, which boosts gross service margins in the field of automotive repair.

To capitalise on the booming after-sales and service industry for battery-electric vehicles:
Independent repairers should work with Tesla and other BEV original equipment and automotive electronicsmanufacturers to provide after-sales service assistance if they have the financial means to do so.
Independent aftermarket repairers must act quickly to join up with producers and provide mobile services to clients and fleets.
Customers who are willing to subscribe to these features for a price or an in-app purchase should be given access to extra services via OTA updates.

The most recent addition to Spherical Insights's Mobility research and analyses, Growth Opportunities in Tesla's Global Aftersales Strategy, is accessible through the Spherical Insights Leadership Council. This research and analysis helps businesses find ongoing growth opportunities to thrive in an uncertain future.

Aftermarket Market Report Overview:
According to Spherical Insights, the global Automotive Aftermarket Market was valued at US$ 751.2 billion in 2021 and predicted to surpass US$ 1261.09 billion by 2030, poised to grow at a noteworthy CAGR of 6.29% during the forecast period 2022 to 2030. For further information on this analysis, please click here